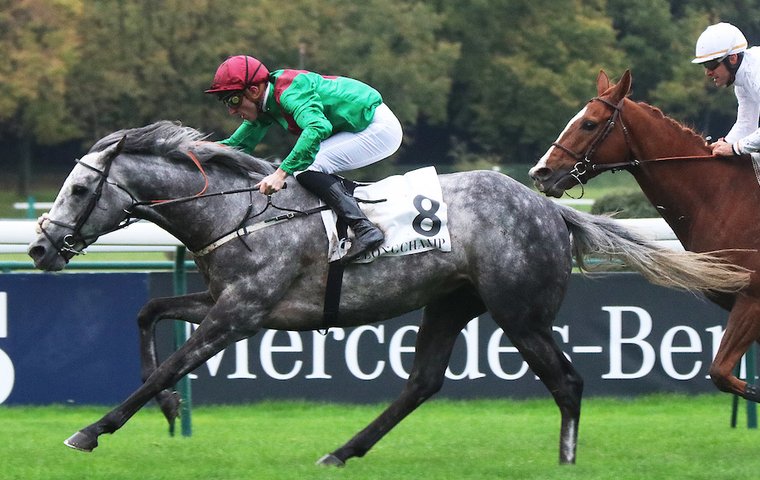 "The best thing about racing in Europe is you can take a young horse and develop it. In America, it's very difficult to do because you're always racing and training around soundness in sub-standard conditions" – Barry Irwin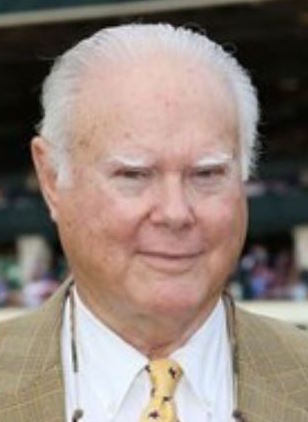 Barry Irwin (pictured) is well-known for routinely being one step ahead of his peers.
Indeed, it is a knack for looking beyond the obvious that has enabled the Team Valor International founder and CEO to build his business into the world's most successful racing syndicate.
Since its inception in 1987, the operation has amassed almost $80million in prize money and sourced over 300 stakes winners, with victories in the Kentucky Derby, two Breeders' Cup contests and the Dubai World Cup all featuring high on the roll of honour.
Yet, in spite of considerable success in the U.S. over the years, Irwin made the head-turning announcement midway through last November that Team Valor would be moving into a new phase of its development, refocusing its attention almost entirely on racing in Europe.
Of course, the transition does not require any great change in approach when it comes to Irwin's buying strategy, with around 80 percent of his acquisitions over the last five years graduating from European stables anyhow.
For the U.S.-based syndicate members, however, the shift will inevitably mean a different ownership experience, and Irwin cannot yet be sure how well the transition will be received by existing members, in spite of the response thus far being "pretty encouraging".
Any disappointment surrounding the location of the horses may be offset, however, by a notable new development in the evolution of the Team Valor product: its profitability.
"We're going to try to make it a for-profit venture," Irwin explains. "Up to this point, it has been to provide people with a vehicle for entertainment and enjoyment, and now we're going to try and do the same thing but also try to make money."
To attempt to coincide this new goal with a switch to Europe may sound like a tall order; after all, it is no secret that race meetings across the U.S. regularly offer jucier prize funds than their European counterparts, particularly those in Britain or Ireland.
This is where Irwin's ability to see the bigger picture comes into play.
Resale value first, prize money second
"I look at it two ways," Irwin says when asked about the prize funds his horses will compete for in Europe. "Number one, it's improved a lot. If you're running horses that are high enough level, the prize money is certainly good enough."
He is not wrong. At the top of the food chain, Royal Ascot will offer a record £8,095,000 in 2020, an increase of £765,000 on last year's total prize fund, with the G1 Prince of Wales's Stakes and G1 Diamond Jubilee Stakes both making the leap from £750,000 and £600,000, respectively, to £1 million contests this year.
"But the main thing is we're more interested in the development of a horse and seeing how far we can get with it, what good races we can win and eventually what we can sell it for," Irwin continues.
Indeed, it is this focus on the residual value of the 25-odd horses that the syndicate will have in training at any given point - and a new policy that all horses will be for resale - that will underpin this new chapter of the Team Valor story.
"Everything we have at one point or another will be for sale," Irwin confirms. "If we get a horse that looks like a champion – like we have a horse called Technician, we own him with [UK trainer] Martyn Meade – and if it ever came up that someone wanted to buy all of him or half of him, we get to a point where we'll definitely consider that. So, we're just going to weigh the earning potential of the horse versus what its resale value is."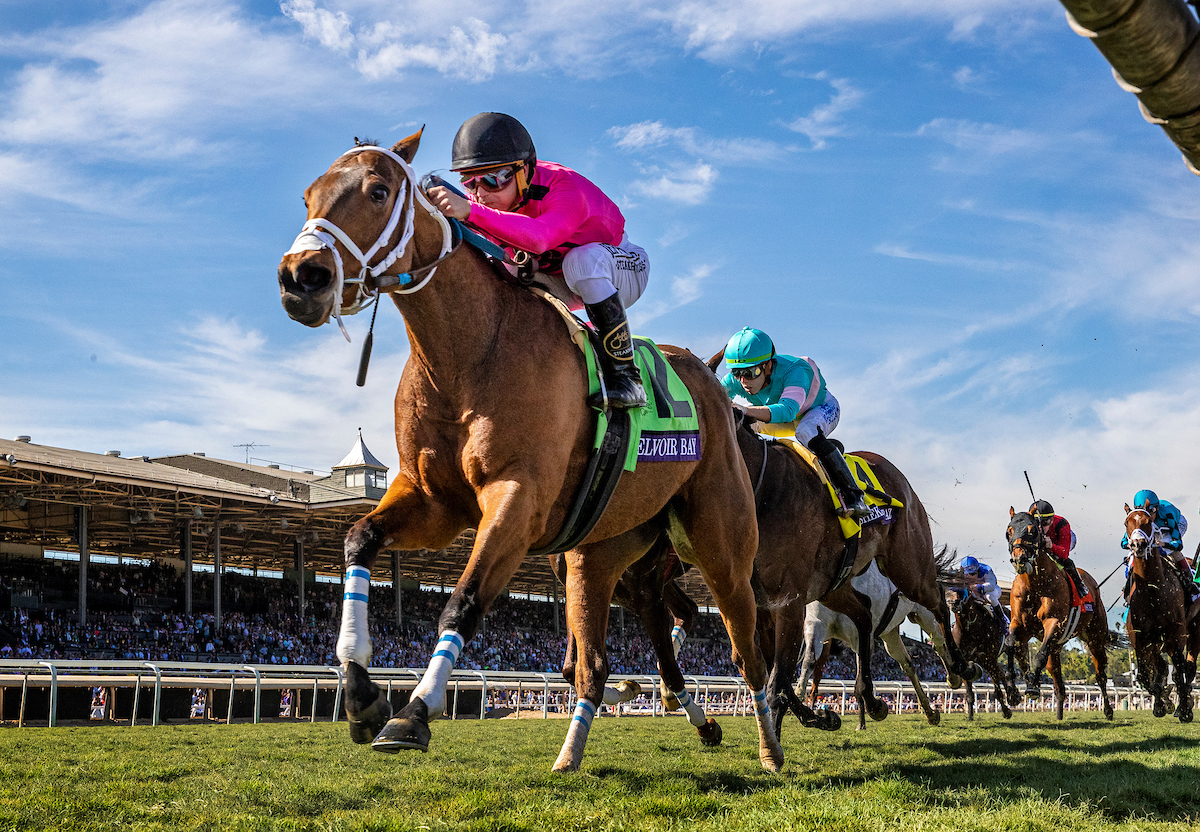 And it is within Europe's turf programme that Irwin believes Team Valor International's horses can best develop their residual value.
"The prize money along the way for a young horse is secondary to how well it can be developed in Europe," he explains.
The best thing about racing in Europe is you can take a young horse and develop it. In America, it's very difficult to do because you're always racing and training around soundness in sub-standard conditions."
Asked whether he sees the prestige and quality of the turf racing in Europe as part of this, Irwin replies, "Yes, absolutely."
Certainly, the Longines World's Best Race rankings indicate that the quality of turf racing remains concentrated in Europe. ParisLongchamp's Prix de l'Arc de Triomphe retained top spot for 2019, while contests at Ascot, Sandown Park and York accounted for a further four of the top ten races worldwide.
By nature, the quality of these races was determined by the ratings of the horses that dominated them last year – co-winners Waldgeist, Enable and Crystal Ocean either won or placed second in all five contests – and six of the top ten spots in the Longines World's Best Racehorse rankings went to horses trained in Europe.
Combine all this with the fact that the TRC Global Rankings point to the strength of Europe's training ranks, with five European handlers – headed by John Gosden – featuring in the top ten, and it becomes hard to find fault in Irwin's reasoning.
And, lest we forget, this is a man who has a proven track record with selling on progressive types; you only need look as far back as 2019 Breeders' Cup Turf Sprint winner Belvoir Bay, bred at Manor House Stud in North Yorkshire, to find a good example. She was bought by Team Valor and Gary Barber as a juvenile, won Graded races at 3, 4 and 5, then fetched $625,000 at the Fasig-Tipton November Sale as a 5-year-old (she is now owned outright by Barber).
"We've sold lots of horses over the years to Juddmonte, Sheikh Mohammed, some of the bigger outfits in racing," Irwin reflects. "Obviously, we like doing it because they've got the wherewithal, but when one of those big outfits buys your horses, it's like a feather in your cap."
Untapped potential remains key to success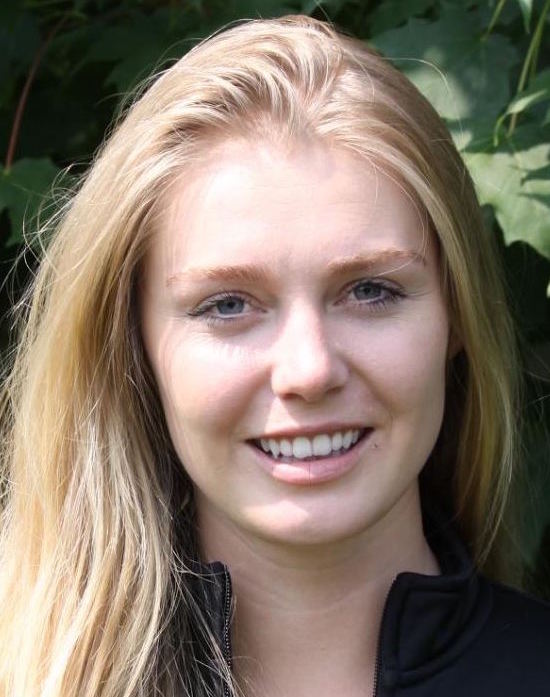 Of course, the success of this new phase in Team Valor International's evolution depends, first and foremost, on Irwin's own continued ability to identify horses with significant untapped scope. He will also rely on the assistance of Jessica Berry (pictured), who joined the team after graduating from the Godolphin Flying Start program in 2018.
Now more than ever, with the focus shifting to the resale value of their acquisitions, the pressure is on the pair to deliver.
"We're always looking for bargains, for diamonds in the rough, looking to see what is slipping through the gaps," Irwin explains.
At the centre of their attention will still be the horses-in-training market, though Irwin admits to considering – albeit tentatively – the breeze-up sales as a source for unraced 2-year-olds – something he credits Gouverneur Morris with, having picked up the Kentucky Derby-bound 3-year-old at Fasig Tipton's breeze-up sale last year.
"I don't expect to buy any unraced horses in Europe unless we got one at a breeze-up sale," Irwin clarifies. "I want to find a horse that's run once or twice, just so I see enough. I'd rather pay a premium for a horse that's raced than try and get value from an unraced horse because it's just too difficult."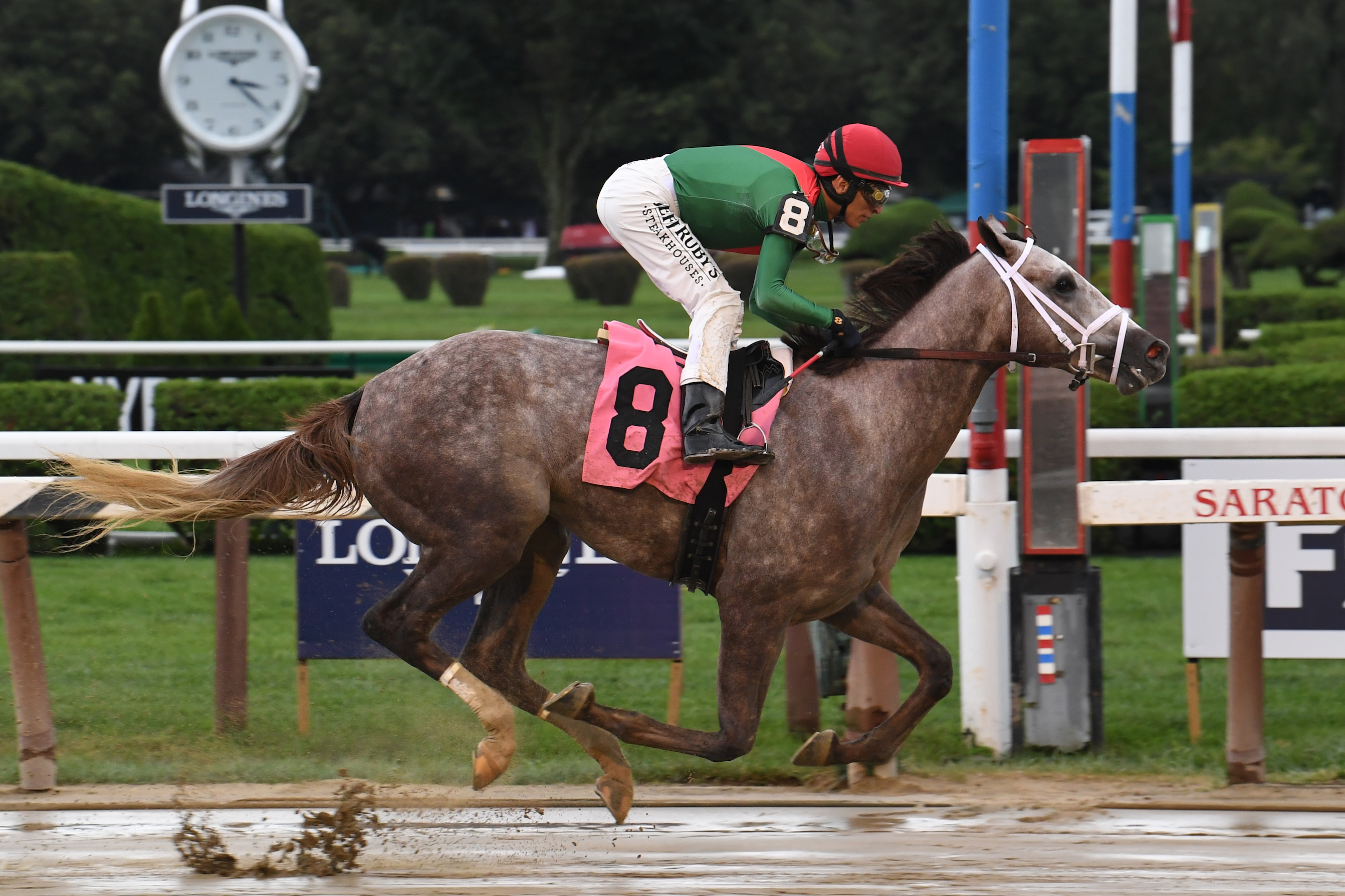 As for which European trainers will benefit from the move across the Pond, the spread will, for the most part, be determined by where the horses purchased are already in training.
"When we buy a horse, more often than not we will leave it with that trainer," Irwin explains. "In Europe, especially in England, there are so many good trainers. It's not like you have to move one from A to B because the first guy wasn't good enough. There a lot of terrific trainers."
A busy summer ahead
Irwin and Berry are set to become familiar faces at Europe's premier race meetings over the coming months, with a Team Valor presence anticipated across Britain, Ireland and France during the summer season.
"In terms of spending time in Europe, Jessica and I are going to split our time," Irwin explains. "She'll go over for a while, then when she comes back, I'll go over. I would say from April through to the first part of November, one of us will be there at any given time."
In an exciting new development, Team Valor International's members will also get the opportunity to venture across the Atlantic in the near future.
"We are going to take a group of our existing partners over to Europe," Berry explains. "We're going to go to England, Ireland and France. We're going to visit the horses that we have in training there and we're going to go racing in Chantilly, in Leopardstown and at Royal Ascot. Some of [the members] have been before, most of them haven't.
"It's really just about going over and showing them the whole experience of what European racing is and European training centres. It's both educational in terms of a first look at the differences in training style and it's supposed to be something that is fun, because racing in Europe is such an incredible experience and we're really hoping that this trip is going to get people excited about the transition that we're making."
Leading the way with a viable alternative
Irwin did not get where he is today without a healthy dose of both vision and ambition, and it is evident from even the briefest of conversations with him that his eyes are firmly set on the long-range development of Team Valor International in this new phase.
Speaking of his ambitions today, he explains: "In the long term, we want to develop our brand so that, when people see one of our horses run, if it appeals to them as a possible purchase, that they know they can call us up and our horses are for sale. That's the long-range goal."
As for the impact that the well-documented decision to step back from racing in his home country has had among his peers and existing Team Valor members, Irwin reflects, "I think a lot of people have known that I've wanted to do something like this or at least race more extensively overseas, but I think until they saw the actual announcement and saw I was serious, only then did it really shake them up a little bit and made an impression.
"At the moment, unfortunately there's such negative publicity about racing in America that it's soured a lot of people and, if they want to continue to race and enjoy it, we're offering a viable alternative."
Subject to Team Valor International's success continuing as Irwin hopes, he even anticipates that the move might inspire similar ambitions among other owners Stateside.
"I'm usually the first out of the door and I expect others to follow," he says confidently.
Berry, who is relishing the chance to shape the future of Team Valor in her first full-time role in the industry, adds, "Barry is a market leader in trends and this move is going to put us at the forefront of this transition of American buyers.
"We've already been there in the past, it's been our modus operandi to source horses from Europe, but this is going to put us even more at the forefront of being a leader, being the first major American syndicate to make this move."
Time will tell whether others do indeed follow. In the meantime, Europe's racecourses can look forward to the green and red silks gracing their turf more often.