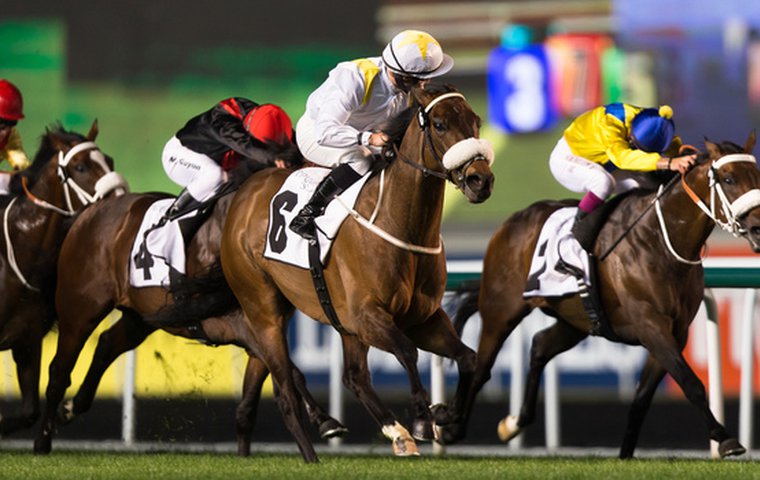 The mega prize-money on offer at the Dubai Carnival each year can make a massive difference to the overall balance sheets of some high-level trainers, particularly when the going is tough back home. Julian Muscat spoke to two Irish trainers who have been reaping rich rewards in the Gulf since the Carnival began in January.

It's a little-known fact that Irish racing is some of the most competitive in the world. Evidence of this has been forthcoming at the Dubai World Cup Carnival, where two Irish trainers, Michael Halford and David Marnane, have been making hay.
Consider the stats: Collectively, the four horses Marnane took to Dubai at the start of January have banked $260,900. That's an eye-popping 59 percent of total purses earned by Marnane's entire string of 35 horses during the whole of 2013 in Ireland.
For his part, Halford's carnival earnings of $475,350 represent 40 percent of the $1.2 million he accrued in Ireland last year with his 100-strong stable. Halford has run six horses in 21 races for four wins, with 12 other starters earning a slice of the cake.
Marnane and Halford's exploits are fitting reward for their enterprise. Although prominent in Ireland (Halford was fifth most successful trainer in 2013 with 36 wins, Marnane 15th with 17 - Aidan O'Brien had 135), neither trainer can match the firepower of that country's elite, where horses of superior ability find it hard to earn what their merits deserve.
"The success we have had highlights the quality of horses we are competing against at home," Halford said. "Ballydoyle is particularly strong, but there is also Jim Bolger, Dermot Weld, John Oxx – the list is endless."
Halford's six-strong carnival team is made up of horses of Listed or Group 3 calibre.
"In Ireland, in that type of race, you often run into Aidan O'Brien's three-year-olds that are on the way up," he said. "They are Group 1 horses in the making, so it can be tough."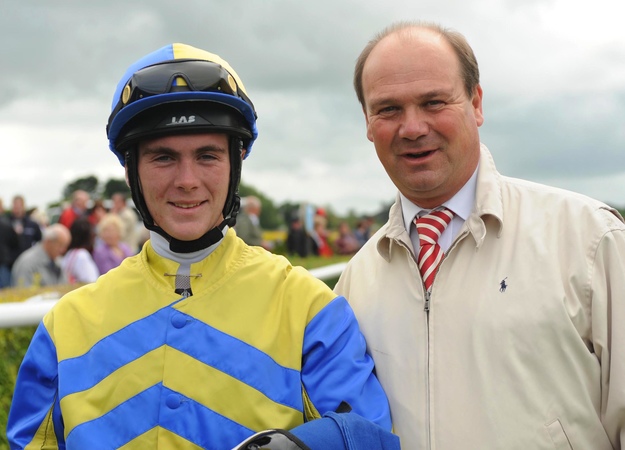 Ireland is unique among prominent racing nations in that its core finances do not derive directly from betting handle. The industry receives an annual grant from the government, leaving it free to program races of quality. Small field sizes – and their inevitable impact on betting handle – are less of a concern than in many other jurisdictions.
Like Halford, Marnane has a comprehensive understanding of the Dubai racing scene. He was there as assistant trainer to Kiaran McLaughlin for eight years, assimilating knowledge from horsemen the world over, before branching out on his own in 2005.
"We first took horses to the carnival four years ago," Marnane said. "We have had at least one winner every year. We know that if our horses can compete in Ireland, they will be competitive anywhere in the world."
Elleval is a case in point. Back in September, the colt was narrowly denied by the O'Brien-trained The United States in a Group 3 contest at Leopardstown. His effort earned him $15,400 toward total earnings in Ireland of $36,500 from 11 career starts. Contrast that with Elleval's eight starts in Dubai, where he has earned $581,230.
The four-year-old belongs to Damian Lavelle (Elleval spelt backward), who owns three of the four horses Marnane dispatched to Dubai. Each of Lavelle's has won, further enhancing his appetite for the carnival.
"For three months in winter, the carnival brings a holiday feel to Damian and his family," Marnane said. "He really enjoys watching them run and [the Dubai Racing Club] look after everyone who visits so well."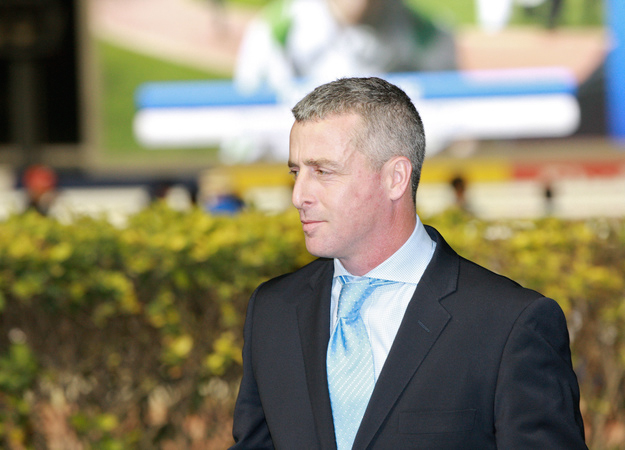 The regular carnival closed on March 8 with Super Saturday, when Halford and Marnane both saddled three runners. Two from each stable banked further place cheques ahead of Dubai World Cup night, the grand finale on March 29, with its record total purses of $27.25 million.
Marnane is hoping to saddle all three of Lavelle's horses that night.
"If Damien's horses are invited for the races we have in mind, they will be shooting at $14 million," the trainer said. "It's a hugely exciting concept for all of us."
Halford, too, has designs on the big prizes. It has taken time for him to refine his approach to a carnival where he saddled his first runner, Tipperary All Star, back in 2006.
"We have known for a few years now the kind of horse we need to be successful," Halford said. "It's a challenge I greatly enjoy. I have found that little things make a lot of difference in Dubai. The margins between success and failure are very slim."
The horses Halford takes are one with improvement left in them, since carnival races become increasingly hard to win as the 10-meet program unfolds. The requirement is for horses to be able to back up quickly, so Halford favours horses that need minimal trackside work once they attain full fitness. He also maintains that horses with one carnival under their belts will advance their achievements on a second visit.
A neat vignette played out at Meydan racecourse on Feb. 13, when Russian Soul, trained by Halford, edged out the Marnane-trained Jamesie in the $200,000 Gr 3 Al Shindagha Sprint.
Both horses are expected to turn out again on World Cup night. However they fare, those streets along the way have been paved with gold.