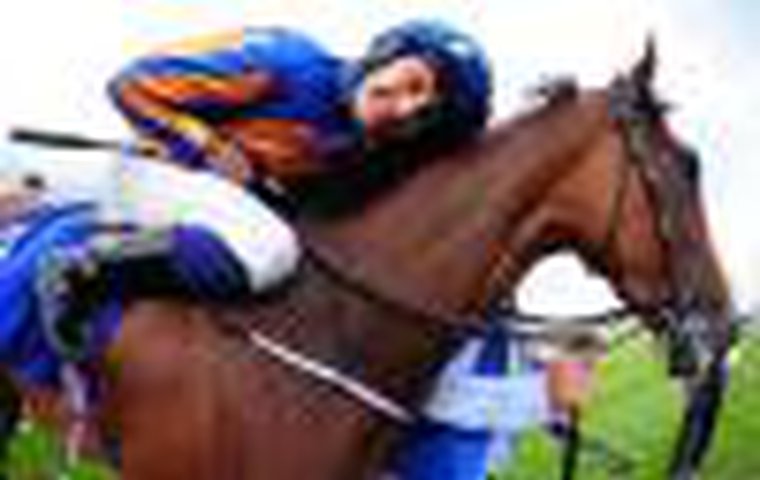 Colm O'Donoghue did not know he was riding Bracelet in the G1 Darley Irish Oaks until two days before the race. That's usually the way it works at Ballydoyle: Horses declared at the 48-hour stage, riders confirmed within the hour that follows.

He always thought Joseph O'Brien would ride Tapestry. The Galileo filly had always been highly-regarded by everyone at home, and she had been working really well. And Ryan Moore was riding Marvellous, the filly on whom he had won the G1 Irish 1,000 Guineas.
Even so, O'Donoghue was delighted to get the ride on Bracelet, ostensibly Aidan O'Brien's third string. He was in no doubt about the Montjeu filly's ability or her chance in the race. She had just won the G2 Ribblesdale Stakes at Royal Ascot, and is a progressive high-class filly who was proven over the 1 ½-mile distance.
"Aidan didn't give me too many instructions going out," the 33-year-old said in his soft tones, relaxed and at ease on the far side of a glass of sparkling water. "He just told me to get her settled, get her switched off, which I did. Once I went for her then two furlongs out, I wanted to commit. I didn't want anything to be coming from behind me."
The rider thought he had a big chance when they came down the hill into the home straight. He knew his filly had plenty left to give, he was happy that the front two, Volume and Tarfasha, would take him as far up the home straight as he wanted, and he could see that Ryan Moore was rowing away to his left. When he kicked, Bracelet found lots.
He did not reckon with Tapestry finishing as well as she did, and closing him down to a neck. That said, from the point at which he straightened up for home, he never really thought that he was going to lose.
O'Donoghue had gone close in the Irish Oaks before, in 2008, when he was beaten a short head on Ice Queen by her stable companion Moonstone. But, just as he avenged Scorpion's narrow defeat in the 2005 Irish Derby by winning the race six years later on Treasure Beach, he also added the Irish Oaks to his CV last month.
"It was great," he said thoughtfully. "An Irish Oaks, a Classic. It's massive. Every Group 1 race is massive, and to ride a Group 1 winner at home is brilliant. But it's also brilliant to ride a Group 1 winner abroad."
Ask him about riding G1 winners abroad, and he lights up. The onus is on you, he tells you. You go to ride a horse of Aidan's in the States, in Canada, and you are in the spotlight, you are riding the Ballydoyle No. 1. And success in North America is hugely important to Team Ballydoyle.
O'Donoghue knows what he is talking about too. He rode Joshua Tree in the 2010 Canadian International at Woodbine, Treasure Beach in the 2011 Secretariat Stakes at Arlington Park, Together in the 2011 Queen Elizabeth II Challenge Cup at Keeneland. O'Donoghue has ridden as many G1 winners in North America as he has ridden G1 winners in Ireland.
He loves riding abroad, so when the opportunity to ride in Hong Kong arose last year, he thought about it deeply. He had ridden there before, he had ridden Beethoven in the G1 Hong Kong Mile in 2010 and he rode old friend Treasure Beach – by then trained by Mike de Kock – in the G1 Queen Elizabeth II Cup last April.
"The licences are given out in July," O'Donoghue said. "So when the Hong Kong Jockey Club asked me if I was interested in riding there last year, I thought, brilliant. Go there for three months, ride in Hong Kong, that's my winter sorted, then come back to Aidan's for the 2014 season. But when they told me that the licence was for six months, that I couldn't go for just three, I had to think about it a little more."
It meant uprooting at the height of the season in Ireland, missing all the top-class autumn racing in Europe. He had a chat with Aidan, who said he would support him whatever he decided to do.
"Aidan knows me," he said. "He knows that I need to be busy. I just wasn't getting enough rides in Ireland. That's just the way it was falling. The horses were being divvied up, and I just wasn't getting to ride a lot of them. And, while I was getting outside rides, they were a little limited. I couldn't go and ride out for other trainers in the morning because I was in Ballydoyle seven days a week. I wanted to be in Ballydoyle seven days a week. Aidan was brilliant though. He told me that my job was still there whenever I wanted it. So I decided that I would give it a go."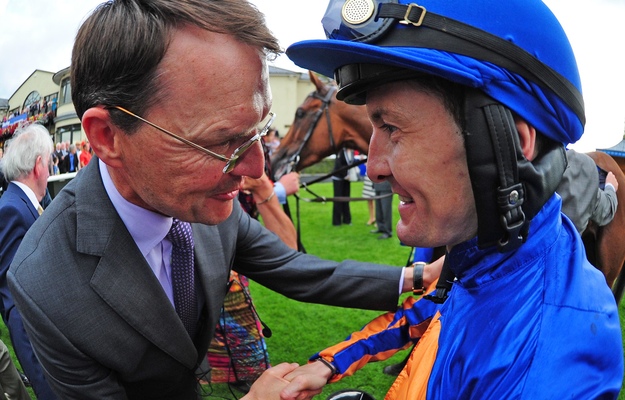 It was difficult in Hong Kong, very different from Ireland. It is all-consuming, O'Donoghue explains. You race at Happy Valley on Wednesdays, Sha Tin at the weekends, you live with the other riders, you are your own agent, you book your own rides. After you ride out in the morning, your day's work is only beginning as you set about studying form and trying to book rides. It's all about momentum, and O'Donoghue struggled to generate his.
It was October, 30 Hong Kong rides later, when he rode his first winner there, Tres Magnifique, a 27-to-1 shot who had won just two of his previous 25 races and who was making his seasonal debut for trainer David Hall. But, if the rider thought that that win would kick-start his career in Hong Kong, start the momentum that would lead to a cascade of winners, he was wrong. At the end of the year, he knew that his time in Hong Kong was coming to an end.
"I really enjoyed Hong Kong," O'Donoghue said. "But I was also happy to come back to Ireland. I called Aidan, and he just said, 'When can you start?' So I was back in Ballydoyle on 2 January! Of course, I was a little apprehensive. Just because I had my job back, it didn't mean that I would slot in where I was before. But you have to have a little bit of faith in your own ability, and thankfully things have worked out really well since I have come back."
There was momentum there before he left. He had been riding a lot for trainer Paul Deegan, a little for Willie McCreery, and others, and, with the help of agent Dave Keena, that momentum has been resumed. And when British trainer Brian Ellison needed a rider for Baraweez for two big handicaps at Galway last week, O'Donoghue was the man that he called, and the rider duly delivered.
As well as riding Bracelet to win the Irish Oaks since his return, O'Donoghue also went mighty close on Adelaide in the Belmont Derby at Belmont Park in early July. Away from the limelight, he has ridden for 28 different trainers in Ireland already this season. There is no doubting his talent, his commitment to his profession, or his calm head for the big days. Momentum building again.