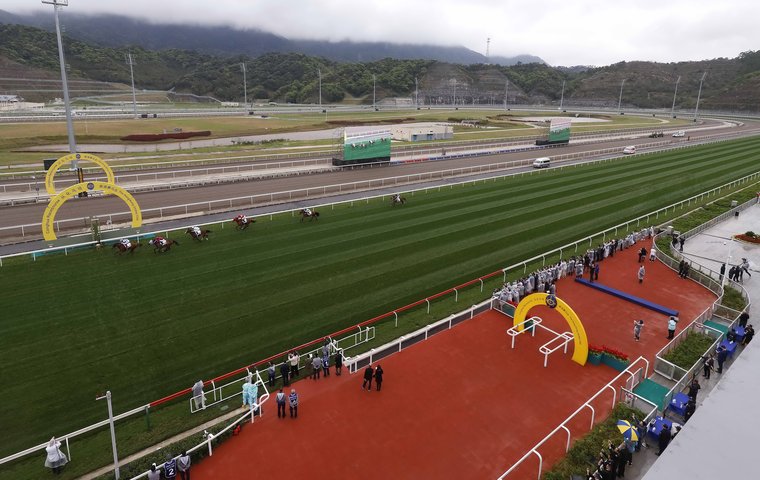 JA McGrath, the BBC's chief racing commentator for 15 years until the Corporation stopped covering the sport in 2012, was at the Hong Kong Jockey Club's historic opening race day at its new Conghua centre on mainland China on Saturday. Here McGrath, who previously spent more than a decade as a racing broadcaster and journalist in Hong Kong, reports on a flying start for what is a major development in international horse racing.

It must rank as one of the world's most bizarre race meetings. On Saturday, in the northern district of Guangzhou in southern China, 46 horses vanned in from Hong Kong contested a total of five races for prize money of over US$750,000.
The estimated 3,500 who attended, were mostly Chinese tourists paying as low as US$15 admission. Officials said 95 per cent of the crowd had never been horseracing but were attracted to the event by online advertising.
To top it off, all races were telecast to Hong Kong on a 15-minute delay, and, crucially, there was no betting.
Not your normal, run-of-the-mill day at the races, that's for certain.
Billed as an 'Exhibition Raceday', this first meeting at the new Conghua Racecourse, a four-hour drive from Hong Kong through border and customs checkpoints, was nevertheless also historic.
It marked the first stage of an adventurous plan by the Hong Kong Jockey Club to introduce China to horse racing of an international standard on a state-of-the-art course that would sit comfortably alongside some of the world's most famous.
Carved out of a hillside and sitting in tranquil surroundings befitting a spa town — one of its selling points for tourism — the Conghua grass track is 2000m (a mile and a quarter) in circumference, with long straights and sweeping bends. It immediately won the praise of professionals.
Silvestre De Sousa, the triple British champion jockey, who won the Guangzhou-Hong Kong Cup aboard the John Moore-trained The Createth, said: "It rides like a right-handed Flemington. You have to be organised at the 1000m mark because that is where the bend starts. At Sha Tin, the bend starts at the 600m."
It is 48 years since racing turned professional in Hong Kong, and 41 years since Sha Tin opened to complement Happy Valley, where racing first took place in 1846.
Hong Kong officials were rightly proud of the first day's racing at their third track, and it is clear they see Conghua as the next stage in the Jockey Club's evolution.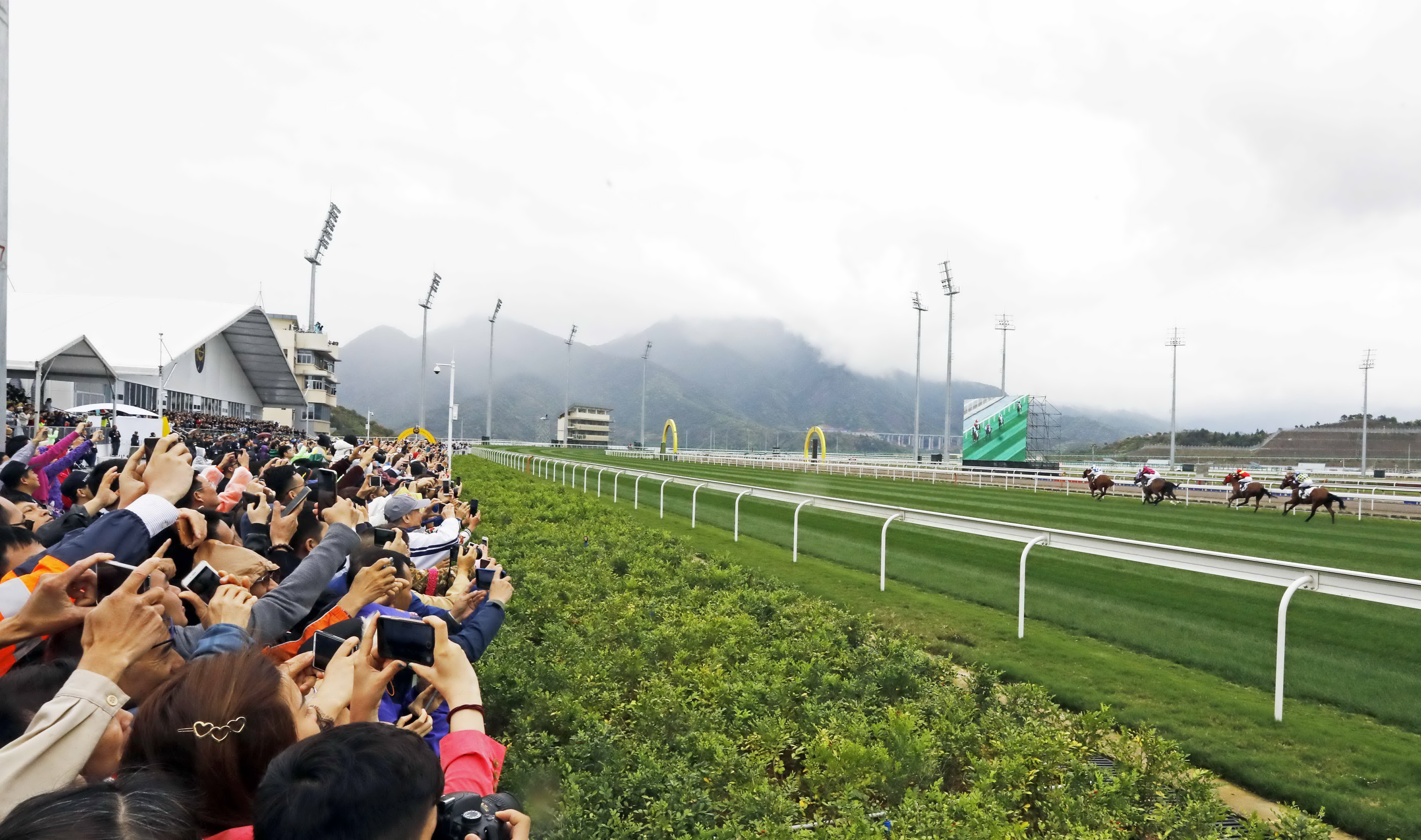 Their foresight may be praised by some future generation, but in the meantime, Winfried Engelbrecht-Bresges, the Jockey Club's chief executive, is working hard on selling the concept of top-class racing in China as entertainment and sport, and as a focal point for tourism in the area.
"The first day was a great success and is something we can build on," Engelbrecht-Bresges said. "It was a wonderful start, an historic start, and everybody involved should be very proud.
"There will be a review, but I am confident we will look at having another day at Conghua next year. We can expand the number of people [crowd capacity] we have on the site. We have already had a brief discussion, and we will have further engagement with the stakeholders, who can see that the Hong Kong Jockey Club as an organisation can do things, organise things.
"I think it was definitely an eye-opener for many mainland government officials to see how a horseracing event goes. They see it's not about gambling, it's about the sport — and that it's entertainment. It was a very good atmosphere."
This has been a huge investment by the Hong Kong Jockey Club, and, while Conghua can always serve local racing as an outstanding training and spelling facility — with the occasional raceday, its true worth will be as a world-class racecourse with all the traditional features, which includes tote windows providing the array of bets the punter loves.
Of course, gambling is outlawed in China, a fact that is constantly on official minds.
Engelbrecht-Bresges explained: "We are taking Conghua step by step. We have to be mindful that it cannot be perceived that we are pushing gambling. It is very clear that we cannot venture there because of a major policy issue. And it is not for us to change policy."
Behind the screens, in the back seats of mainland government official cars, the private conversations as they drove away from Conghua must have been fascinating.
As the chief executive said: "You can talk about it [the sport of racing], and people can look at Hong Kong, but this [Conghua] is different."
One final point is that the Conghua meeting is a bona fide fixture under the rules of racing. Wins and placings count towards jockeys and trainers titles, and the handicapper will adjust ratings, up and down, as normal. Some procedures never change.