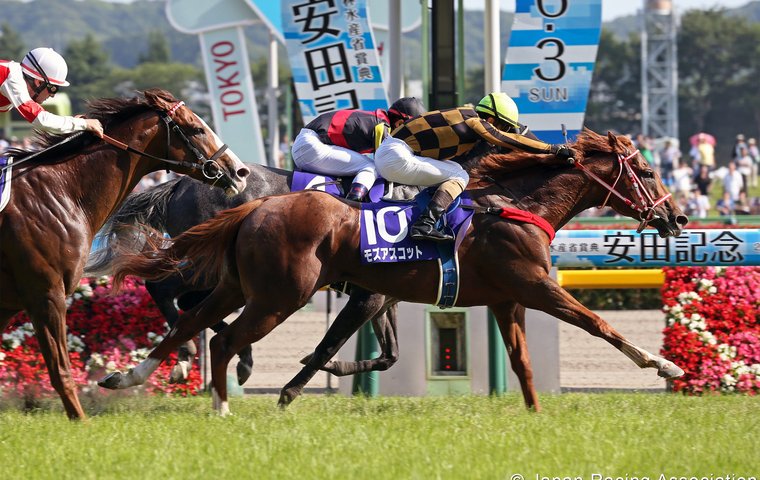 The international challenge for the 2018 Breeders' Cup moves up a gear next week with four 'Win and You're In' races being run at Royal Ascot. The G1 Queen Anne Stakes on June 19 (a qualifier for the BC Mile), the G1 Prince of Wales's Stakes (June 20, Longines Turf), the G2 Norfolk Stakes (June 21, Juvenile Turf Sprint) and the G1 Diamond Jubilee Stakes (June 23, Turf Sprint) mean some prized free berths are up for grabs in the World Championships on November 2-3 at Churchill Downs. Here we look at what has been happening around the world in the Breeders' Cup Challenge series so far.

Longines Breeders' Cup Turf
Two qualifying races run have been so far, both in South America:
Haras de Moro's 3-year-old Quarteto De Cordas, a son of Rock Of Gibraltar, who won the Gran Premio Brasil at Gavea yesterday. He wore down the front-running Arrocha in the final yards of the mile-and-a-half contest.
Haras de la Pomme's 4-year-old filly La Extrana Dama (a daughter of Catcher In The Rye), easy winner of the G1 Gran Premio 25 de Mayo, also over a mile and a half, at San Isidro, Argentina, last month.
Breeders' Cup Mile
Four international qualifiers so far in 2018:
Two-time South African Horse of the Year Legal Eagle (by Greys Inn), winner (for the third time) of the G1 L'Ormarins Queen's Plate at Kenilworth in January.
Happy Clapper (by Teofilo), who took the G1 Star Doncaster Mile at Randwick in April.
Stud Don Alberto's 4-year-old homebred Nuevo Maestro, who won his ninth straight victory when taking the 1¼-mile G1 Gran Premio Club Hipico Falabella at Club Hipico in Chile last month (he past the post second but was upgraded on the disqualification of stablemate Penn Rose for interference). Connections have indicated that Nuevo Maestro, a son of Ivan Denisovich, is a likely runner at Churchill Downs.
Mozu Ascot, a son of Frankel, who won the G1 Yasuda Kinen over a mile at Tokyo on June 3.
Breeders' Cup Filly & Mare Turf
Two qualifiers:
Drakenstein Stud's Australian-bred 3-year-old filly Oh Susanna, a daughter of Street Cry, who took the nine-furlong G1 Carter Paddock Stakes at Kenilworth in January.
The Godolphin 3-year-old filly Alizee, a daughter of Sepoy, who won the G1 Coolmore Legacy Stakes over a mile at Randwick in April.
Breeders' Cup Classic
Just the one qualifier as yet:
Nonkono Yume, winner of the one-mile G1 February Stakes on the dirt at Tokyo in, yes you guessed it, February. The 6-year-old gelding is a son of Twining.
Longines Distaff
The only qualifier so far:
Sinfonia Fantastica, a 4-year-old daughter of Cima De Triomphe, who won the G1 Gran Premio Criadores at Palermo in Argentina in May.
As a part of the benefits of the Challenge series, the Breeders' Cup will pay the entry fees for all winners of a 'Win and You're In' race should their connections elect to run. The Breeders' Cup will also provide a $40,000 travel allowance for all starters based outside North America to compete in the World Championships.
If not Breeders' Cup eligible, the Challenge winner must be nominated to the Breeders' Cup program by the pre-entry deadline of October 22 to receive the rewards.
Nineteen international qualifiers will be run after Royal Ascot - one in South America, two in Japan and 16 in Europe.