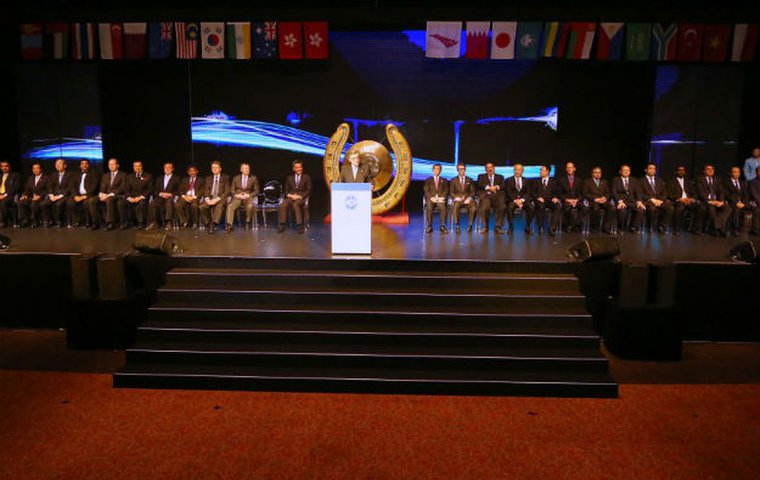 Whenever I write about women and racing, I can count on getting at least two reactions.

One is the private messages, texts, and phone calls from women, the ones in which women share their experiences ("but please don't write this … I want to keep working in the industry") about unequal pay, about harassment, about their frustration at the way women are marketed to by most racing entities.
The second is the equally confidential conversations with men, who pull me aside to quietly point out that, you know, it's women's responsibility to be more assertive in pursuing the positions they want.
Color me fortunate, perhaps, but assertiveness is not a quality in short supply in the women that I see working in racing.
What is in short supply is the presence of women at too many high-profile, policy-influencing, public events.
In 2013, the three meetings I covered during the Saratoga racing meeting featured two women speakers - and 57 men.
Two years later, at two of those same meetings, 14 women were featured speakers or panelists, compared to 64 men. A long way from equal … but a start.
Attitudes that should have disappeared years ago
Those numbers hardly reflect the number of women involved in the industry. In offices and on backstretches, in vet clinics and in newsrooms, at betting windows and in grandstands, women have for generations played important roles in U.S. Thoroughbred racing.
Why then, in 2016, are they still subject to behavior and attitudes that should have been eradicated decades ago? And why are they still, far too often, invisible, even when they are in plain sight?
In December 2014, Barbara Bowley won a $100,000 handicapping contest. The co-founder of The Tournament Edge, a site that offers news and advice on handicapping contests, and the daughter of a trainer, she grew up on the backstretch and worked with horses from the time she was a child, becoming an assistant trainer before earning graduate degrees from Columbia University.
An anthropologist based in southern California, Bowley told me about a handicapping contest at Santa Anita Park that was restricted to women contestants — at least initially. After receiving complaints about gender discrimination, the contest relaxed its entry rules and permitted men to enter — but apparently no such complaints were lodged about the name of the "King of the West" contest held by the track a few weeks ago
"I'd have loved to have won that one," said Bowley, envisioning being presented her winnings as the contest "king".
Like other women contest players, she's faced accusations that her picks aren't her own, that she's a "beard" for a male player; she tells stories of being dismissed or overlooked even at the events at which she has paid to play.
Once, when Bowley and Anthony Trezza, one of her partners in The Tournament Edge and a handicapper/contest player, were a little early for a contest, the security asked why they were there.
"The contest," said Trezza.
Looking at Bowley, the security guard asked: "Both of you?"
Another time, when Bowley was sitting with Trezza at a contest in which they were both playing, one of the contest's staff members came up to greet him and remarked: "Dr Trezza, you've got a cheerleader with you."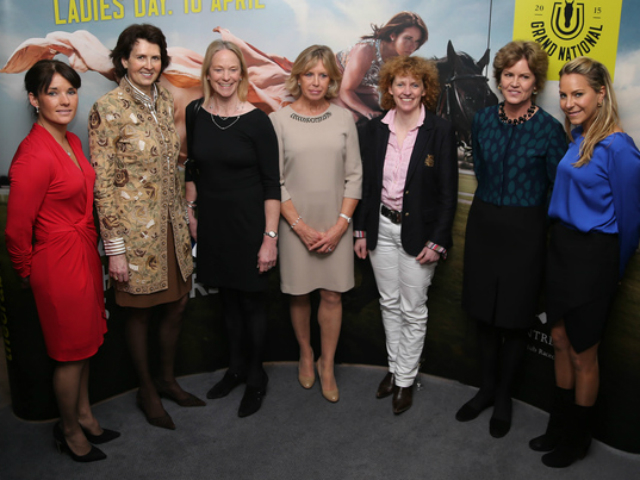 A brief examination of the way racetracks market to and present women might illuminate why Bowley was overlooked as a serious player. Seldom depicted as customers interested in gambling, women feature prominently in marketing materials, most often as ornaments, usually at a bar instead of a betting window. Like this, for instance. Indeed, sometimes there appear to be strange ideas about how to pitch racing to women.
A Thoroughbred owner and avid racegoer with decades of experience in business and executive search, Sally Rowley-Williams had had enough of the representations of women at the racetrack and of looking around racing boardrooms and seeing primarily men, so in 2009 she founded Women in Racing, whose mission is to increase the presence of women in racing in both leadership positions and at the racetrack.
"I was a banker and head hunter," said Rowley-Williams. "I'm familiar with all the research that shows the importance of diversity and the benefits of corporations when they have a diverse board."
She also knows what it's like to want to place a bet and have to contend with the often intimidating atmospheres of off-track betting facilities, in both the U.S., where she's from, and the U.K., where she has made her home for 30 years and where Women in Racing is based.
"There was no place for women to feel comfortable, no place for women to meet like-minded women," she said.
She was quoted by the BBC and the Racing Post last year after Michael Tebbutt, a former jockey who now works at the British Racing School, dismissed women jockeys in a film, broadcast during Women's Sport Week, with Katie Walsh, fresh off her win in the Irish Grand National.
"I tried to get in touch with [Tebbutt] to give him a chance to explain himself," Rowley-Williams said. "He didn't bother to reply."
In Britain, they recognise this is an issue
Still, she is encouraged by recent institutional changes in the world of British racing. Following the appointment of Nick Rust as chief executive of the British Horseracing Authority, the BHA board is now nearly 50 percent women. And Women in Racing is working closely with racetracks to present a more varied and accurate picture of women at the races, starting with the upcoming three-day Aintree Grand National meeting.
In April, the group will hold its second Grand Women's Summit in partnership with Aintree, home of the Grand National.
"The Aintree Ladies' Day had a really bad reputation," said Rowley-Williams. "You'd see all these pictures of drunk women falling out of their clothes, but the public doesn't see the women jockeys, trainers, and bookmakers. They don't see the women running racecourses."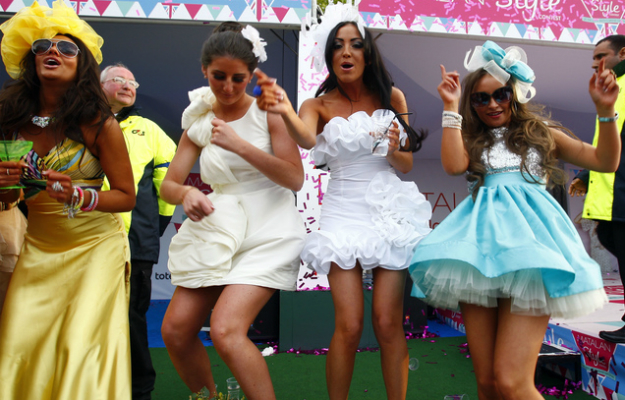 Headed by chairwoman of the course Rose Patterson, Aintree partnered with Women in Racing to create a panel of speakers — both male and female — from within and outside horse racing that will discuss gender diversity and balance in sport, from those who participate to those in leadership positions.
While pleased with the efforts of Women in Racing so far, Rowley-Williams cautions that shifting institutional perspectives and behaviors won't happen overnight.
"Talk is cheap," she said. "Where are the women on the boards of Jockey Club Racecourses and individual racecourses? Last year, Cheltenham had two vacancies, and neither was filled by a woman."
"What has changed," she continued, "is that this is now recognized as an issue."
Which is, perhaps, more than can be said of attitudes in America.
Few women to whom I spoke about this issue were willing to go on the record. Already employed by the industry, they feared backlash, backlash that can, in a world dominated by social media, be not only professionally harmful but also acerbic and threatening, psychologically and physically.
"The racing world," wrote one woman, "is too small to ruffle too many feathers."
Open disparity in salaries
One longtime woman executive said that the racing industry in the United States is "absolutely not an equal playing field", noting that inequality extends to rank and compensation.
"A comparable position [to mine] held by a man in a comparable racing company was compensated at a nearly 2-1 ration," she wrote.
Women employed or formerly employed at two major U.S. racetracks expressed similar points of view; both women were privy to budgetary information that included salaries that indicated they were being paid less than male employees in similar positions, often men with less experience.
Several women noted that, despite being in positions of responsibility, they were often the ones asked to fetch coffee or make copies during meetings. One observed that she was at a professional disadvantage to her male colleagues because, while they could socialize with their male bosses without scrutiny, if she did the same, she was subject to rumors about a relationship that went beyond the professional. The same woman was sexually assaulted by a trainer who had hired her to gallop horses in her early days on the backstretch.
One of the few women who would talk on the record was Jennie Rees, the multiple Eclipse Award winning journalist, who recounted a story of covering a major Kentucky Derby prep at Santa Anita in 2015.
With two other women reporters, she approached the winning owner to interview him after the race, only to be rebuffed by a high-level track executive, who steered the owner away. Moments later, Rees observed the owner being interviewed by a male reporter.
In a recent widely read and well received column, The Blood-Horse's Steve Haskin extolled the myriad contributions of women to racing, even suggesting that it's women who will keep a struggling industry afloat. Yet in the thousands of words that Haskin lavished on what he sees as women's profound contributions to the sport, not a single woman's voice emerged.
Neither of the two main U.S. turf publications — The Blood-Horse (to which I contribute regularly) and the Daily Racing Form — employs a woman columnist, though combined they offer more than a dozen blogs or columns penned by men. (Each magazine does offer a blog/column by a woman photographer.)
An industry rooted in the past
Earlier this month, not one of the first 50 news articles on the website of the Daily Racing Form carried a woman's byline. (The Blood-Horse regularly publishes the work of women writers, including this one.)
The racing industry in the United States is decades behind other industries that long ago learned that increasing the diversity of a workforce requires institutional planning and commitment, that shrugging shoulders and moving on in the face of "a lack of qualified women candidates" should lead not to an acceptance of a male-dominated industry, but to an examination of who is setting the definition of "qualified" and of why more women are not applying or being hired for leadership positions; of why women are not getting key appointments and positions in public forums; and of why the faces of Thoroughbred racing, in 2016, continue to be overwhelmingly those of men.
"How can racing," wrote one woman interviewed for this story, "truly move itself forward when its structure is rooted in the past? No modern company — business, sports, media, or entertainment — functions with this archaic hierarchy."
Will women keep racing going? Maybe. But wouldn't it be better if the industry were sustained and improved by teams of dedicated, innovative, creative men and women? Wouldn't it better if the industry that has benefitted from the energy and labor of women took steps to eradicate the institutional sexism that plagues it at every level?