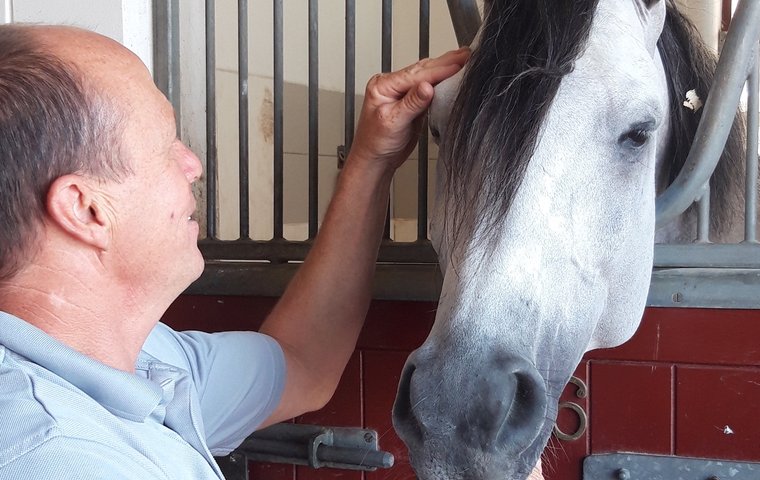 He's about to be crowned UAE champion trainer for the third time, and he won a $1 million Group 1 on Dubai World Cup day ten days ago, but you may not have heard of him.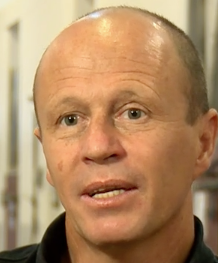 Such is life for Ernst Oertel (left), who will win the trainers' title in April. He's currently 12 ahead of nearest pursuer Satish Seemar with just two meetings remaining this season.
The reason you might not be too familiar with him? Every one one of his 45 victories has been achieved with a Purebred Arabian - including, of course, AF Maher, who prevailed in the $1m Dubai Kahayla Classic at Meydan on March 30.
"I do think we are a bit looked down on," says Oertel. "People from outside maybe think, 'oh, only an Arabian trainer.' "But the UAE Championship is across Purebred Arabians and Thoroughbreds and the races are split 50/50, so I don't think that's really fair. In the UAE, they really respect the Arabian horse."The 54-year-old South African has had a long career, having trained for a time in Newmarket, before taking over at the President's Al Asayl stables in Abu Dhabi in 2012. He won the first of two trainers' championships from there in 2013, landing another a year later.
After that, though, things unravelled and he moved on from Al Asayl after a positive test for Ibuprofen saw him banned for four months. To date, he strenuously denies any wrongdoing, and has even taken a lie detector test.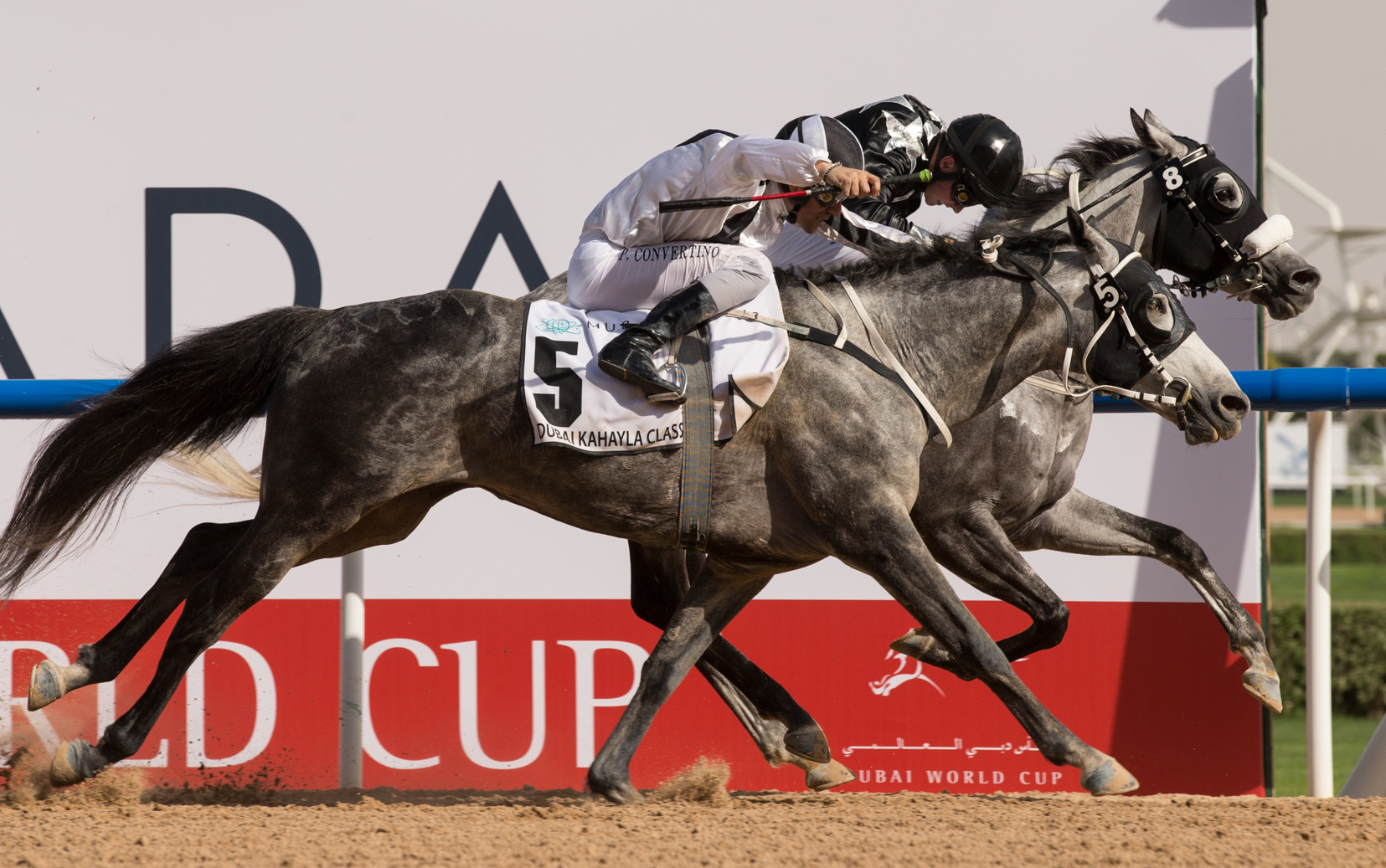 "The Emirates Racing Authority accepted that I hadn't administered the medication, but, as the person responsible for running the horses, I was still running them with a prohibited substance," he explains.
Knocks such as that seem to fuel a fire in Oertel. He moved on with typical single-mindedness, approaching leading owner-breeder Khalid Al Nabooda about starting up his own yard. He agreed, allowing Oertel to set up at Desert Stables, where he shares a track with outgoing champion trainer Doug Watson, among others.
"Khalid was quite despondent when I went to him. He'd been breeding for a long time but wasn't really getting the results. His operation is about promoting UAE-bred Arabians and he's the best at it," says his trainer, who for whom AF Maher carried the Nabooda silks when winning the Kahayla Classic. "We just clicked. He breeds really nice horses and my job is just to keep them sound."
Now in its fourth year, the results are impressive, and they are currently operating at a 14 percent strike rate. That's not always enough for Oertel though; if he saddles three winners on a card, he will bemoan the fourth one finishing second.
"I guessing winning is addictive, it's what we love to do. I'm very hands-on; I spend so much time with the horses, perhaps I feel it more when it doesn't go right."
Oertel's long-term partner is fellow G1-winning trainer Elise Jeanne, a talented handler in her own right. The pair help each other out, but you suspect there's a healthy rivalry too. He has further support from his brother Karl, who is also manager for Nabooda.
Great facilities
So what's the secret of their success? "We like to be consistent. I like to think I can win with a horse at the beginning of the season and with the same horse at the end," says the trainer, who numbers Newmarket handler Gay Kelleway among his close friends. "It's like you as a runner, if you're not fit for the first run then you'll get injured.
"We're also lucky to have great facilities here, such as the walker and treadmill. Plus, we start training after the summer a bit earlier than most people, in July.
"I don't believe in building up run by run. If we get them fit then, they can stay at that level, but we wouldn't do too much with them in between runs."
Despite having a track right outside his stables, Oertel regularly takes a string to Meydan "just to get them used to the surroundings" and to Jebel Ali, where the steep finish is of benefit.
"In most training centres, there's an uphill gallop; we had one when I trained in Newmarket and I also made use of the hill at Al Asayl. It's good for fitness and it saves their legs."
Oertel wants to win and is hard on himself when he doesn't. He's straight-talking and quick to point out something that doesn't impress him. One thing you never hear him complain about, however, is that he's an amputee, having lost his left leg just above the knee after falling from one of his horses in 2013.
He's currently awaiting another operation and, in the meantime, has impressive skills on crutches, which are deputising for his prosthetic leg. His story is compelling, so much so that it inspired filmmaker Amanda Roxborough to make a documentary about him. Called Leg Up, it won the Equestrian Inspirational Documentary Award at the 2017 Equus Film Festival in New York.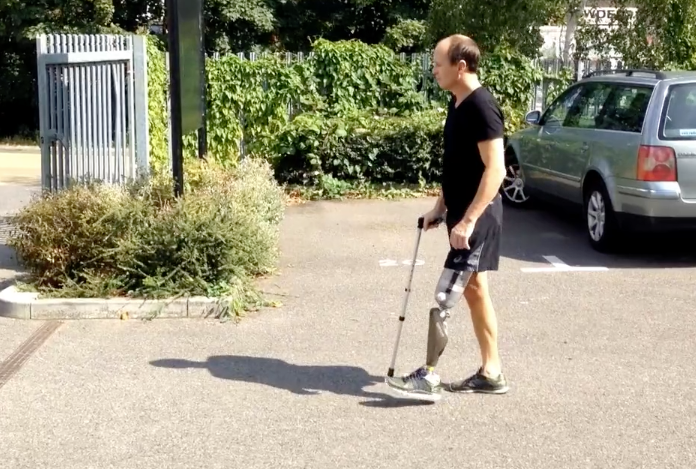 "I don't really notice it," he says of his disability, sitting on the tricycle he uses to get around the yard. ["I used to have a bike, but I kept getting distracted and toppling off it!"]
"When someone falls off or something, it's annoying not to be able to get there quickly to help, but other than that I don't let it get in the way."
Oertel doesn't let much get in the way. He won't spend time celebrating once the championship trophy is safely in his grasp, having plans for expansion.
"I'm hoping to have around 20 Thoroughbreds for next season," says the trainer, who can number a Dubai Carnival success with Capital Attraction on his resume. "There's always room for more."
With some trainers, such plans might never come to fruition. With Oertel, you can be assured they will.