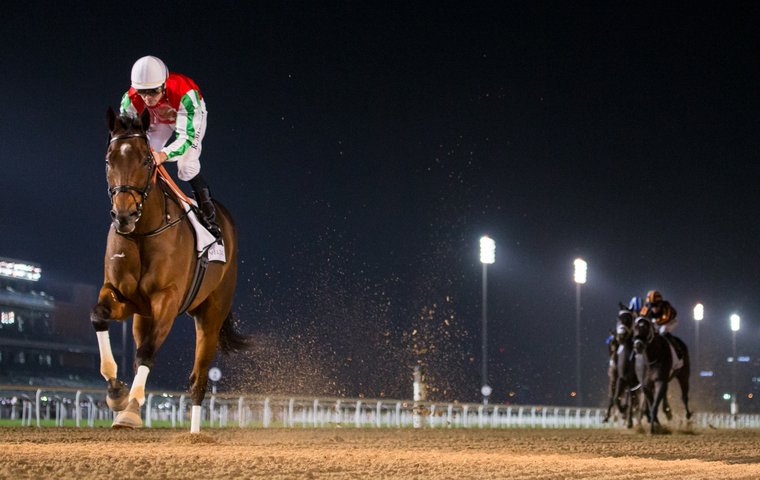 Emphatic Group-race wins at Meydan from North America on Thursday and Raven's Corner on January 3 have highlighted the excellent form of Dubai-based trainer Satish Seemar.

With 35 winners, including a G1, last season, Seemar's success isn't exactly news to UAE racing fans. However, there is a secret weapon in the stables this season: the world's first Cryotherapy cabin for horses.
As top sportsmen such as Wales and Real Madrid footballer Gareth Bale and the peerless jump jockey Sir Tony McCoy can attest, Cryotherapy, which takes the body down to temperatures as low as -85 degrees C for humans, is believed to speed up recovery. It's now established for us, but not for horses. Enter Meydan track record holder Raven's Corner and an unfortunate stalls incident.
"Richard Mullen, our jockey, had quite a spill at the gates with Raven's Corner, when he flipped," says Seemar. "Richie was very lucky not to break any bones, but he was quite shaken and very body sore. Five days later he was riding and he said it was because of the Cryo machine.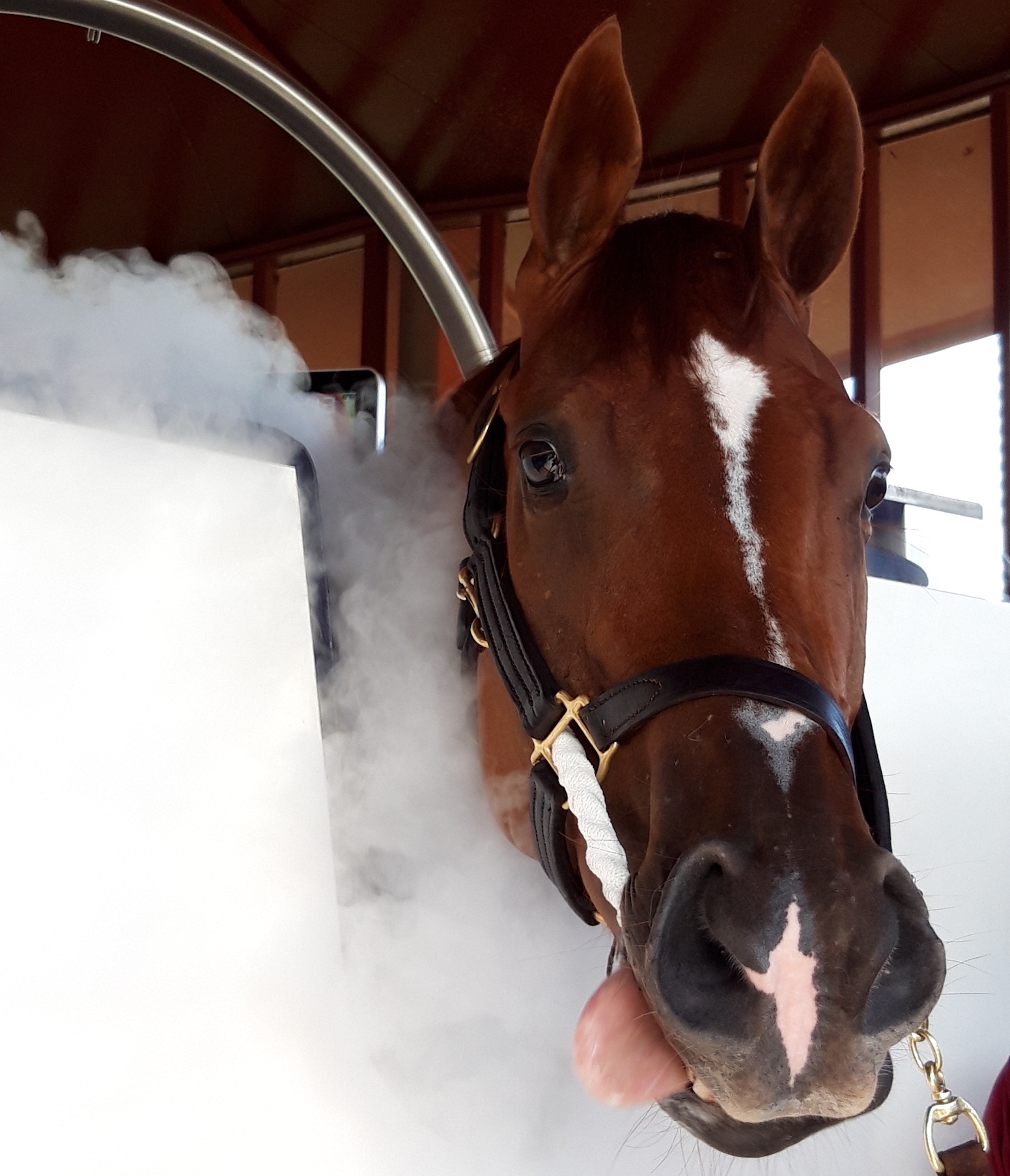 "A friend of mine, Kristian Peterson, mentioned this idea [of creating a Cryotherapy chamber for horses] and I loved his confidence. They manufactured the machine in Europe and shipped it here on a trial basis. I was very nervous to start with, but it's very calming for the horses. They enjoy it. I can see only positives when I look at the blood [test results]. A lot of the horses go in for the full treatment before racing, but it really comes into its own for recovery after a race."
Luka Jurkovic, General Manager of Revive Cryotherapy, who installed the machine, explains more.
"It's a non-invasive treatment, which uses extreme cold for a short period of time," he explains. "The temperature goes down to -140 degrees Celsius, which is much colder than for humans. Exposure time is six to eight minutes for horses and it speeds up muscle recovery, metabolism, reduces downtime due to inflammation, injury and normalises the general state of the body."
So far, so good, but how exactly does it work?
"It's a simple application," says Jurkovic. "It uses liquid nitrogen at a very low temperature, mixing it with air and pushing it through into the cabin where the horse stands."
Touch Gold Racing founder Mike Kaye, part-owner of Raven's Corner, is delighted with the form of his G3 winner and believes Cryotherapy may have something to do with it.
"It's absolutely fantastic to be involved with a yard that not only have the forethought and vision to try new technologies such as Cryotherapy, but also the means and the facility to actually put the trials into place," he says.
"Having tried Cryo myself, it doesn't surprise me that the unit seems to be enhancing the horses' wellbeing. This year, in my opinion, Satish's horses have looked better than ever and it leads you to believe that the Cryo must be contributing to this."
As with more old-fashioned methods of recovery, such as ice and spas, the results of Cryo will always been hard to test. If the red-hot form of Seemar horses are anything to go by, though, the cold treatment has made a very good start.