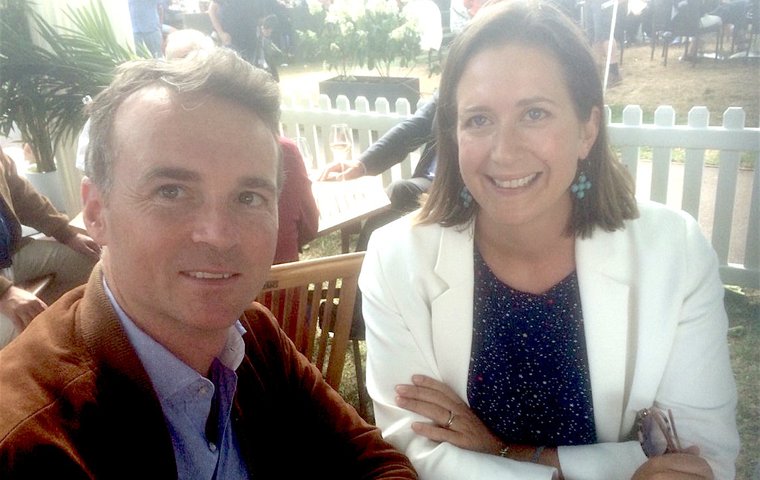 Taking your work home with you is usually the recipe for a disruptive family life. But what if your other half is not only in your line of business, but also a rival?

How difficult could that be? Believe it or not, French racing today provides the working environment for a young couple who not only cope with that situation, but give every indication that they thrive on it.
Francis-Henri Graffard, a law graduate who saw a better future in horses, is one of Europe's rising stars in the training ranks. He has a stable of 80 horses at Chantilly just north of Paris. His wife, Lisa-Jane, daughter of an accomplished three-day event rider who made the squad for the Moscow Olympics, is Godolphin's representative in France, responsible for managing the racing interests of the Dubai-inspired stable.
And that means a particularly hectic time at the moment with quality Godolphin runners already carrying all before them in France this season. Indeed, it was Lisa-Jane at the helm for the stable at Deauville on Monday for the impressive victory of their Shamardal colt Victor Ludorum for trainer Andre Fabre in the first European Classic of 2020, the G1 Poule d'Essai des Poulains (French 2000 Guineas).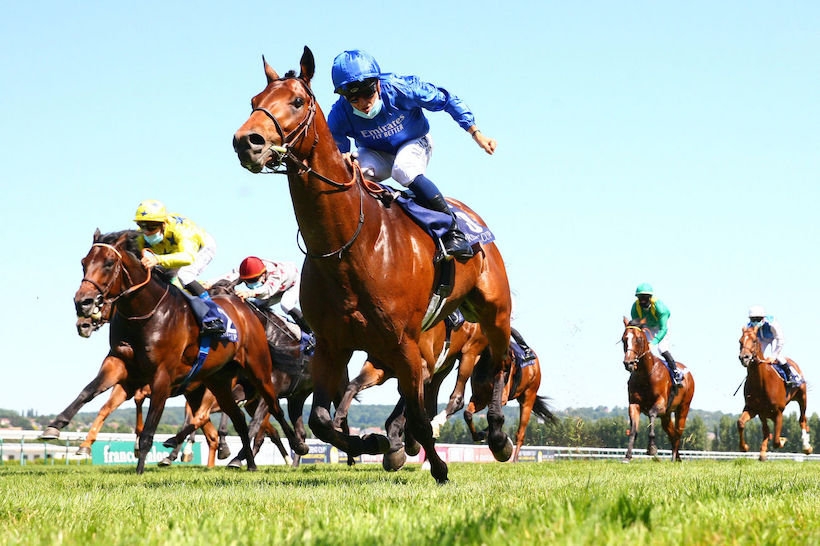 The Graffards met in 2003, which in Godolphin circles is memorable as the inaugural year of the Darley Flying Start, a unique program created by Sheikh Mohammed to provide a comprehensive grounding in all aspects of racing and breeding. A maximum of 12 students are selected from hundreds of applicants each year, with particular emphasis on making it globally representative. With Francis being French and Lisa-Jane from Ireland, they fitted the profile.
"We met on the very first day ...," Lisa-Jane recalled ".... not many in the group knew each other ... but we were all like-minded. We were all determined to make it work."
Considering those young and ambitious racing folk from a wide variety of countries were embarking on a course that was totally new at the time, it was hardly surprising there was a collective will to see it succeed.
Sheikh Mohammed could not have hoped for a better group for the maiden voyage. Among the first intake were Henry Field, who now heads up Newgate Stud in Australia, Ed Sackville, the successful British bloodstock agent, from Japan Hanako Sonobe, who later worked for Darley and married Newmarket trainer Roger Varian, and Kate Grimwade, the respected horsewoman later employed by Godolphin in Britain and Australia ... and there were others.
The Graffards hit it off. "We got on very well straight away," says Lisa-Jane. "The friendship developed, and by the end of the program, we were a couple."
But Francis piped up with his version of events, "I think she felt sorry for me ... but I was always impressed by her knowledge. She knew racing so well." He continued, "My English was very poor. I was struggling a bit. Lisa-Jane was a very good friend."
Darley Flying Start is renowned as a breeding ground for future industry leaders, which the Graffards clearly are. But what of the couple's earlier years? How did they arrive at the point of being selected for the course?
Lisa-Jane recalled always being around horses growing up in Terryglass, north Tipperary, and reading the racing results from the Racing Post to her mother, while being driven between equestrian venues in her teens. When an opportunity later came to work in the London office of the Niarchos Family, she grabbed it.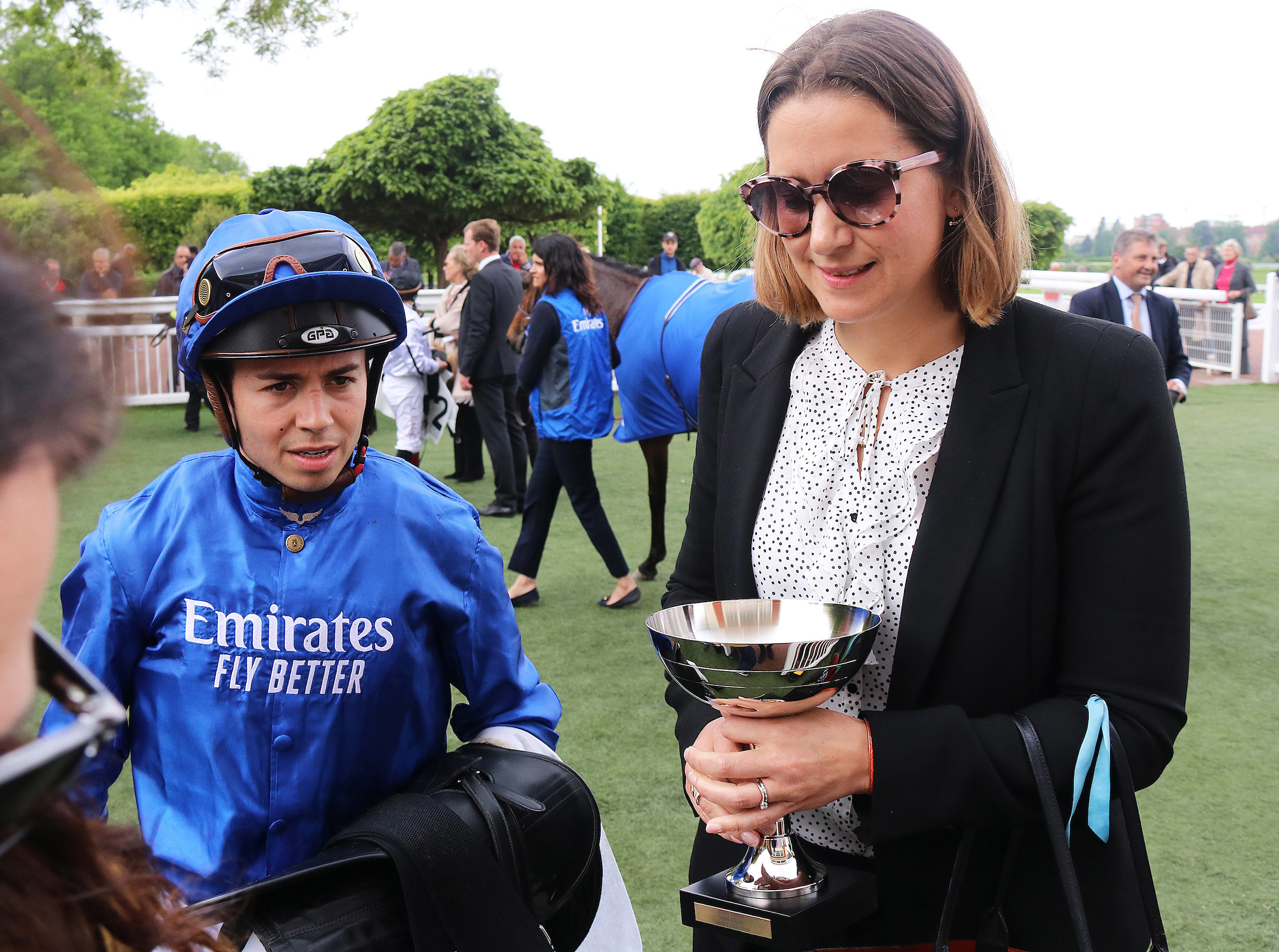 Francis had been grappling with the demands of completing a law degree. Four years of hard toil - but eventually his family genes kicked in. His grandfather, Dr Henri Champliau, had been a noted breeder of jump-race horses, and while that sphere may have been very different from the chic atmosphere of French racecourses today, Francis displays an affinity with horses that only such a family connection can nurture. No surprise then that he answered his calling as a trainer.
The two-year Flying Start course provides a most comprehensive racing grounding. The global dimension, which Sheikh Mohammed's studs and stables add so spectacularly, has inspired many graduates to venture beyond their own patch.
Lisa-Jane is in no doubt that the access to expertise in virtually every avenue of racing has been invaluable. "We found that people in the Godolphin/Darley organisation opened every single door to help us. That is the most wonderful feature of this program."
What has evolved is an international syllabus that takes in racing working environments in Dubai, England, Ireland, America and Australia. Lisa-Jane spent much of her time in Dubai assisting trainer Erwan Charpy.
"The course really opened my eyes, particularly internationally. It's amazing how big the racing world is, and yet how small it is. Just about everybody you meet for the first time knows somebody you know," she added.
In May and June last year, the Graffards took centre stage. Lisa-Jane, in her managerial role, welcomed back a glorious Godolphin Classic double when Castle Lady landed the G1 Poule d'Essai des Pouliches (French 1000 Guineas) and Persian King took the Poulains, then run at their traditional home at ParisLongchamp. Several weeks later, Francis saddled Channel to collect the G1 Prix de Diane at Chantilly, which preceded the great triumph of stablemate Watch Me in the G1 Coronation Stakes at Royal Ascot.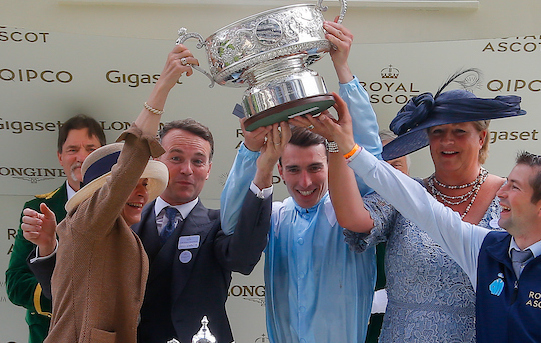 Two episodes of husband and wife being involved in major victories for different 'teams'. So, what was the atmosphere at home after such monumental achievements?
"With work and private life, we keep everything very separate. You have to," explained Lisa-Jane. "But at the same time, it [racing] is our life. We live and breathe it. Francis has his job, and I have mine. At home, we are parents [to daughters Victoria and Scarlett].
"We hardly really comment on each other's horses. We don't discuss much. You each know what the other is going through, when results are good and not so good. I think we understand each other's jobs and can really appreciate what is involved. A lot is unspoken. Of course, you are pleased to share the happiness when it is going well," she added.
But could there ever be a conflict of interest, when one party is compromised because of the other's direct involvement as a rival?
"There are two sides to it," Lisa-Jane explained. "When Castle Lady won the Guineas, we [Godolphin] were confident she would run well. Francis's filly [Watch Me] was very unlucky in the same race. That's racing."
No conflict of interest
These head-to-heads are clearly never an issue with the Graffards. "I always say that, when horses get on to the racetrack, the fastest horse wins. Nothing else matters. If people want to perceive a conflict of interest, I reply there just isn't any. We each do our own jobs because we love them, and we want to carry on doing them. Nothing gives us more pleasure than to see a proper horse race.
"Francis wants to make his own decisions, and the [Godolphin] trainers I work with also want to make their own judgements. I'm never trying to impact on those decisions or judgements," she pointed out.
Francis stresses the need for both to remain independent. "To say we never discuss racing matters is a lie. But we never interfere with each other's work. And I can say confidently that the arrangement works.
"As a trainer, there are big ups and downs. You have to be humble. We are very happy to be involved in the same industry. Together, we have family life and work."
Horse racing is a global industry, heavily reliant on families, at virtually every level. The nurturing of an early interest in the sport by a relative is a common theme. Opportunities to get a foot on the ladder through family is another. But a happy marriage involving two individuals from rival camps in such a tough, competitive working environment requires character and discipline on both sides, not to mention skill and great determination.
The Graffards show it can be achieved.