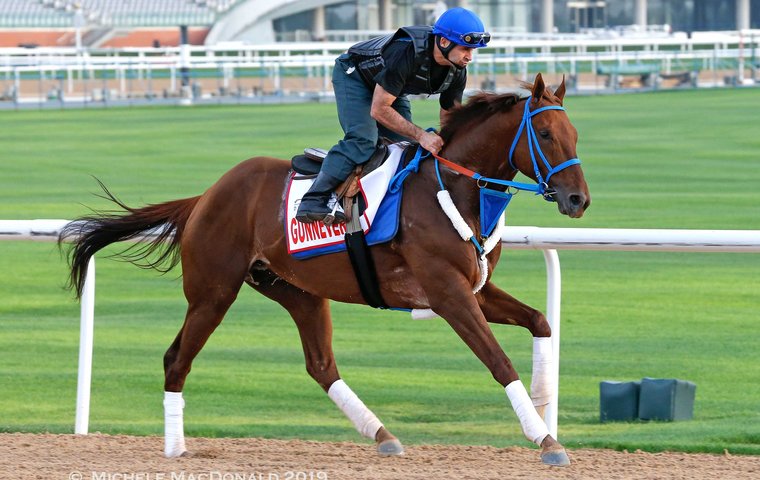 About eight hours after the sun rises over the desert dunes and skyscrapers of Dubai on Saturday (March 30), light will stream around the Earth, tickling Venezuela's mountains, jungles and urban streets with the promise that accompanies another dawn.

New beginnings and second chances will be particularly relevant as Venezuela simmers in the political crisis that has turned the once oil-rich nation into a land where almost 90 percent of people live in poverty, the average resident lost 24 pounds last year due to food shortages, and crime is rampant.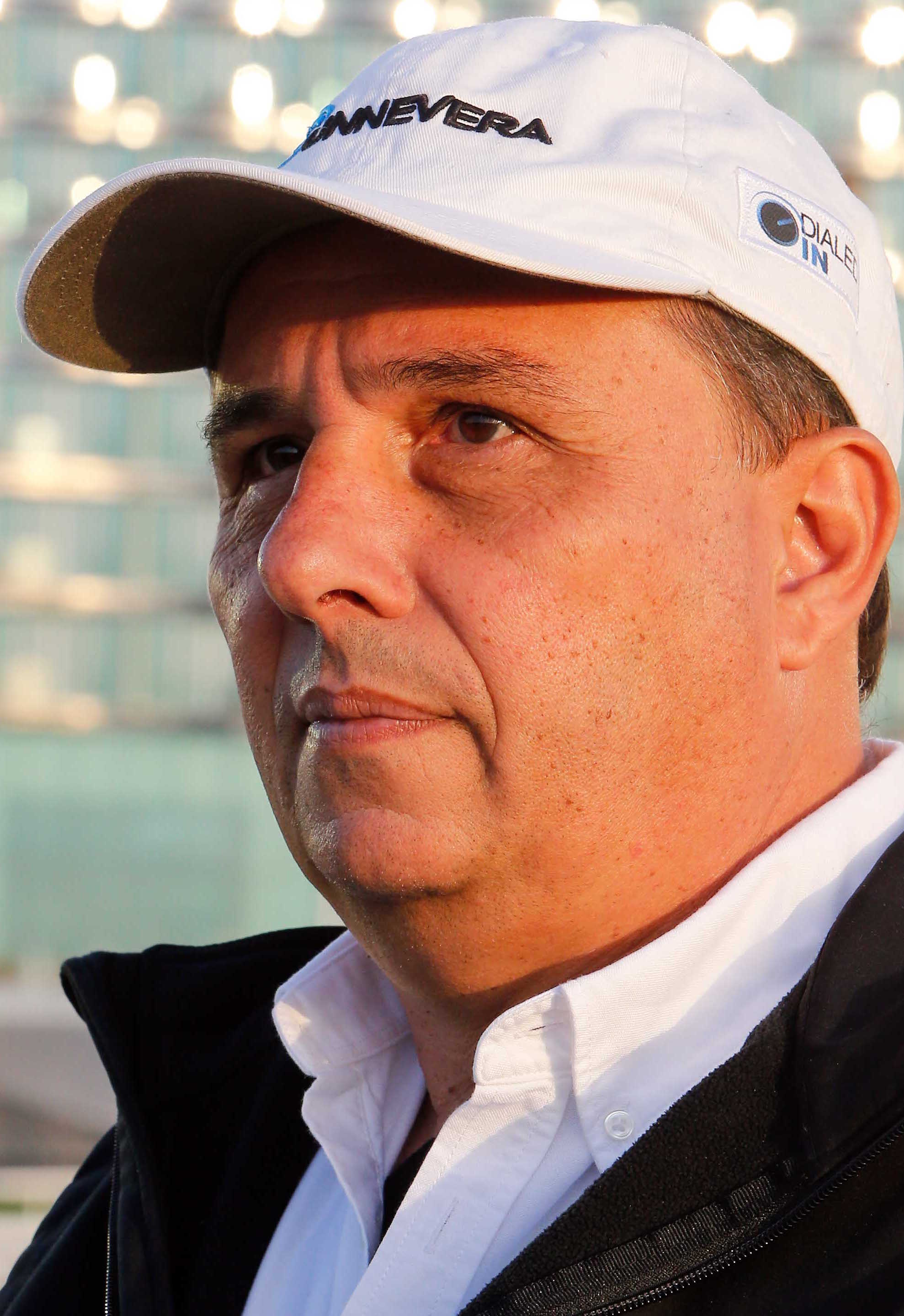 For a brief interlude on this day, a horse owned by Venezuelan Salomon Del Valle, a volunteer in the battle to alleviate human suffering in his country, and trained by Venezuelan native Antonio Sano (pictured) , who gained refuge in the United States after twice being kidnapped in his homeland, will run for inspirational glory in the Middle East.
Twice a kidnap victim
While some may view Gunnevera's attempt to win the $12 million Dubai World Cup as just a horse race, the big chestnut has carried the most improbable kind of cutting-edge stories of contemporary life on his back as he has traveled the miles that have led to this moment in time.
His saga is the stuff of radical fiction, almost defying belief, yet it is the quintessence of a sport that brings together people and Thoroughbreds of diverse backgrounds, united in effort to seek what men and women have tried to prove for thousands of years: that their horse is the fastest.
"If we win the Dubai World Cup, I will dedicate the race for Venezuela," Sano said, reflecting on the events over more than a decade that have led him back to Meydan, for another second chance at the big prize. "All of my life, I will give thanks — and hope that Venezuela will change."
"It would bring much happiness to Venezuela. They are still going through very rough waters there, but hopefully, there is a change coming very soon," said Sano's son and training assistant, Alessandro 'Alex' Sano.
"If we win the Dubai World Cup, it would put Venezuela in the highlights internationally. It would be known in the whole world that it was Venezuelan connections that made it to the Dubai World Cup. It would show you can work together and you can be successful," Alex Sano added.
The story of the Sanos, their horse Gunnevera and Del Valle began to germinate in 2009, in Venezuela, of course, although the beginning was almost the end.
Known as the 'Czar of Racing' in Valencia because he was the winningest trainer in history there, Sano was kidnapped twice in the country well known as the 'kidnapping capital of the world'. The first time, he was released after several hours and payments of cash.
The second time, seven armed men accosted him and held him at gunpoint, preventing any contact with his family for over two weeks.
Sano's wife, Maria Cristina, heard rumors that her husband was dead. Fear and dread gripped the family, and then one day came a demand for an exorbitant amount of money, reportedly the equivalent of about $320,000, if they wanted to see Sano again.
These were "the darkest days", recalled Alex Sano, although he noted that some in their community stood up to the criminal threat, which they believed could have been connected to gangs scheming to make money by fixing horse races.
"People put posters all around the city saying, 'Liberate Sano — liberate one of the greatest horsemen in racing. It's really bad what this country has become,'" Alex Sano related.
Five weeks of terror
Del Valle, a construction company owner for whom Sano trained some runners, jumped to help the family, contributing funds as they scrambled to retrieve savings, sell property and accept donations from friends and racetrack acquaintances. It was Del Valle who reportedly delivered the ransom money, just as the script of a spy novel would have it, to a specified point in a vacant lot.
After over five weeks of nothing short of terror, during which Sano's health deteriorated markedly due to a lack of food and water, he was freed.
"The kidnappers released my Dad behind a gas station in the middle of the night," Alex Sano said. "He was barely able to make it to the gas station, but once he did, the guy there recognized him and said, 'Oh Mr. Sano — it's you!'
"From the gas station, my family got the call. So, they and Mr Del Valle went to greet him."
"It's unbelievable," declared Alex Sano, who was only 12 at the time. "After that, he spent two or three nights in the hospital getting fluids and vitamins because of malnutrition. It was very rough."
Fleeing the country
The family decided they could not live in a place where they could be constantly in danger, so they fled, first to Italy, where Antonio Sano's father and grandfather had grown oranges in Sicily before moving to Venezuela and learning to be horse trainers, a profession they passed down to Sano.
America, however, was the land where Sano saw the most opportunity to continue training. He gave up his over 150 horses in Venezuela and arrived in Florida with no horses but with an all-important second chance — and once again Del Valle helped as he tried to assist in the acquisition of initial runners for the new stable.
Not long afterwards, Sano began to win races, adding to the total of 3,338 winners he had dispatched in Venezuela. Every year since 2011, his stable has earned over $1 million, with last year a personal seasonal record of $4,178,434, and he had amassed 636 wins in America through March 21.
Perhaps the most important step in his new professional life was taken in September, 2015, when Sano spotted Gunnevera at the Keeneland yearling sale.
Orphaned colt
Co-bred by Pam and Jim Robinson's Brandywine Farm in Paris, Kentucky, with Stephen Upchurch, Gunnevera had been raised by a Paint nurse mare named Jenny after his own dam, the Unbridled mare Unbridled Rage, died when he was ten days old.
With the Robinsons assuring that he was "extra spoiled" with care, as Pam Robinson put it, the orphaned colt grew into a strapping yearling.
Alex Sano, who, while still a teenager, had been growing increasingly interested in racing, training and bloodlines, recalled that he was keen on the chances of the yearling's sire, Darby Dan Farm's Florida Derby winner and first-crop stallion Dialed In.
"I said, 'Dad if you have chance to get a good Dialed In, I think he is going to be a very successful sire. And then one of the [Dialed In yearlings] was Gunnevera. He thought the horse was very beautiful and he thought he was going to go for between $40-$50,000," Alex Sano said.
Perhaps partly due to the fact that Gunnevera was placed by Keeneland as the second horse to go into the ring for the eighth session of the September sale, Antonio Sano was able to buy him for only $16,000. He believed he had discovered a gem at a bargain price.
'Just a different kind of horse'
"When I bought the horse, his walk was very good and there was a spark in his eye. He was just a different kind of horse. I got a good feeling when I saw him," Antonio Sano said. "I thought, 'I think this horse could run in the Dubai World Cup.' It made me so happy to have that vision."
Del Valle initially became one of several owners of Gunnevera and currently races him under the stable name Margoth. As Alex Sano sees it, the horse, now a 5-year-old, has given back something of the priceless gift that Del Valle provided to his family through aid with the ransom.
But, while Gunnevera has banked $4,361,800 to date and has placed in five G1 events, including an on-rushing second in last year's Breeders' Cup Classic and a second in the 2017 Travers Stakes that put him in front of each of that seasons' classic winners, Gunnevera has not won at the highest level.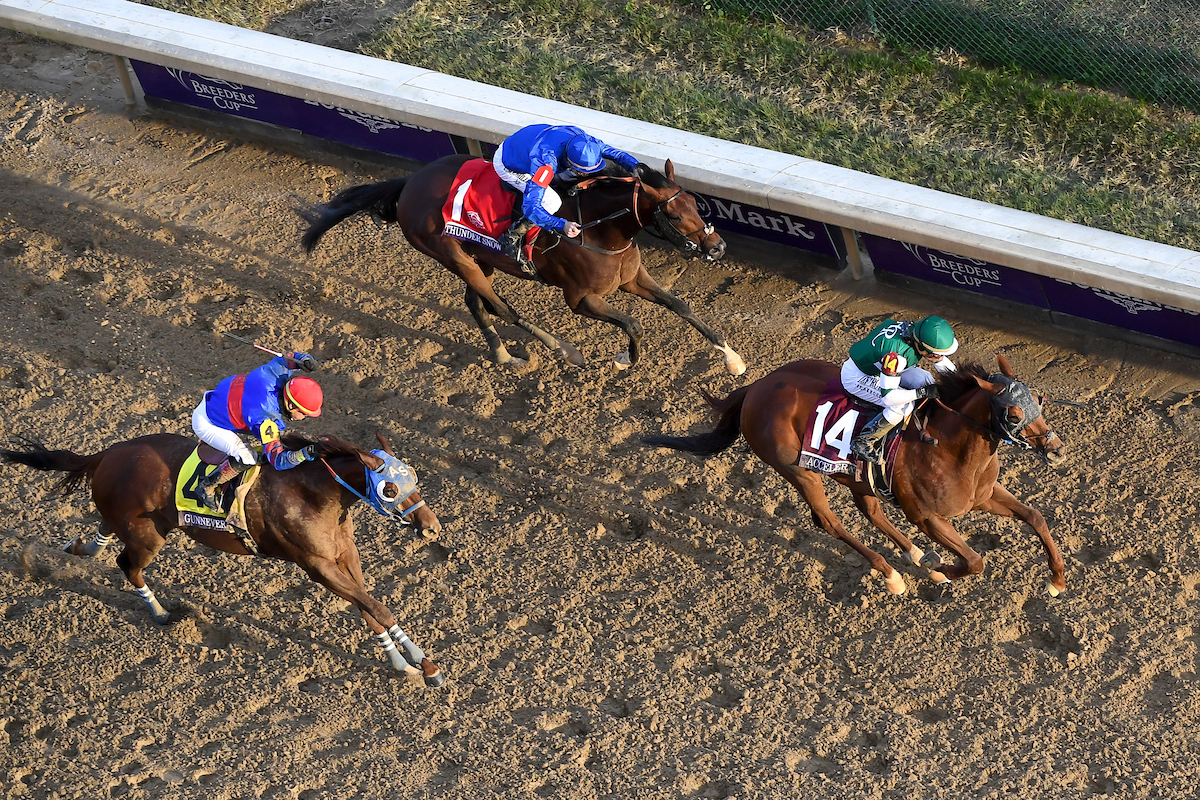 The Sanos and Del Valle have tried to reach that goal with him 11 times so far, including running in the 2017 Kentucky Derby and Preakness Stakes without success. When they aimed at the gold Dubai World Cup trophy in 2018, the experience was, as the trainer candidly exclaimed, "a disaster".
Gunnevera experienced a colic attack after flying to Dubai and then came up with a foot bruise in training. During the race, part of one of his hooves was sliced off when he apparently was struck inadvertently by a rival.
The upside to all the adversity last year, which culminated in Gunnevera finishing eighth behind Godolphin's winning Thunder Snow, is that the experience gave the Sanos a guide on what to do and what to avoid in their second trip to Dubai.
"This year, we're extremely prepared," Alex Sano said, outlining how Gunnevera was to be kept well hydrated on the long flight, with traveling staff instructed to be extra vigilant. Gunnevera arrived in Dubai on March 20 and appeared well in videos and photos shared on social media.
His foot, which was about 95 percent recovered at the end of 2018, is now perfect, but Alex Sano said, "As a precaution, we also are taking our own blacksmith. In Dubai, they have a very good blacksmith, but we're going to take the blacksmith that has seen the horse for the last three years just in case. If anything happens, we can act on the moment."
"This year, everything is different," Antonio Sano said after Gunnevera recorded a six-furlong work for the Dubai World Cup in a snappy 1:13.2 at Gulfstream Park West on March 18 before boarding the plane. "The horse is doing very well. Everything is good, and I think he has a good chance."
The Sanos and Del Valle, whose family lives in Florida while he continues efforts in Venezuela to aid citizens there with distributions of food and medicine, will be joined in Dubai by Venezuelan-born, Florida-based jockey Emisael Jaramillo, who rode Gunnevera in that workout and will be aboard at post time.
"My Dad said he has never seen a jockey breeze so well with Gunnevera. We were a little worried because Jaramillo's specialty is to run from wire to wire, opposite from Gunnevera's style, so my Dad was afraid he was going to rush him a little too much in the workout," Alex Sano said. "He was impressed with how much patience he had with the horse. He timed it perfectly. He started the work very slowly and comfortably and he sent the horse at just the right moment. And the horse proved himself. It was the best he has ever done for six furlongs."
Spirit of Venezuela
Each member of Gunnevera's Dubai team possesses the spirit of the yellow, blue and red Venezuelan flag as well as pride for the success they have achieved with their second chances under the red, white and blue of America's banner as they focus on their quest for Dubai gold.
Jaramillo — a veteran known for riding three Venezuelan Triple Crown winners and for leading all jockeys there by wins 13 times — moved to Florida about the same time Sano found Gunnevera at Keeneland.
"There's nothing like the American dream," Jaramillo said while establishing what has been a steadily rising career in the U.S. Last year was his best to date as he rode 224 winners and his mounts earned $6.74 million. He is currently #198 in the TRC Global Rankings.
Alex Sano now is preparing to enter veterinary school at the University of Florida and looks forward to practicing equine medicine, and Antonio Sano always mentions his gratitude for America accepting his family when they needed a new life. Del Valle describes Gunnevera as the best horse he has ever owned, one that has taken him even father than his imagination stretched.
"I want to thank all the Americans for opening your arms and supporting me," Antonio Sano said. "This is the best horse I've had in my life as a trainer. He's a different kind of horse in all things — in the gallop, after the work. He arrives at the barn and is not breathing hard. He is a different quality of horse — he is a very special horse for me and my family."
Story of transformation
When the Dubai World Cup is run, night will have fallen on the United Arab Emirates, although it will still be daylight in Venezuela, where the cities of Valencia and Caracas share the same time zone with the Sanos' new home in southern Florida.
If Gunnevera runs well — and the Sanos note he has finished ahead of most of his competition in some of their previous races — he will give them the final piece of their ultimate story of transformation following their official swearing in as American citizens in January.
They also hope he will be a beacon of hope for the people of Venezuela, where Antonio Sano's elderly parents, sister and other family and friends still reside and suffer through crushing problems such as the recent widespread power outage across the country.
In Alex Sano's view, Gunnevera's story is one of entwined destinies, with the horse rewarding the owner who helped save the life of the trainer and give his family, including Alex Sano's younger brother, Maurizio, and sister, Marielena, a chance for a better life.
New relationships, such as the Sanos' friendship with Gunnevera's breeders, also have bloomed, and now Sano is training several fillies for the Pam and Jim Robinson.
"We see this as a sign of good karma that is paying off for the days my Dad suffered and for Mr Del Valle, who was so kind and generous to help pay the ransom. It's just very exciting to see how this is working out so well and that we are now on such a big stage," Alex Sano said.
"Sometimes you just close your eyes for a few seconds and think 'Wow'," he reflected. "I think back ten years ago to a miserable, very sad life and those days that were full of darkness. And now we are able to compete at the highest level of racing. It's all like a movie. It's unbelievable."