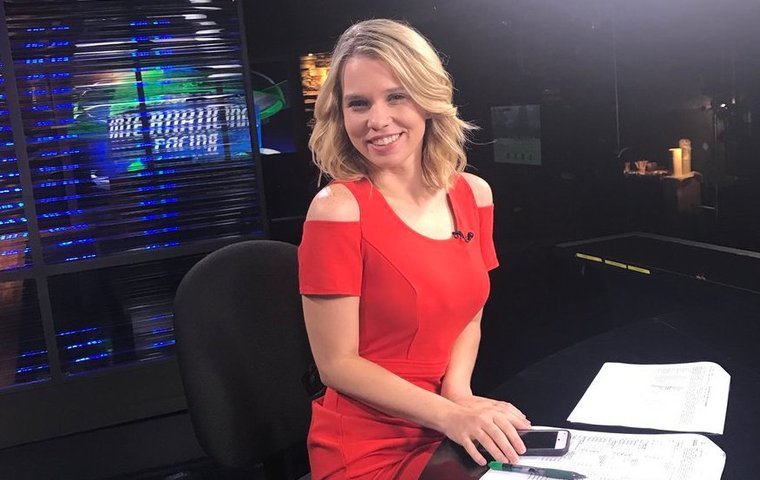 Racing fans of the future will take for granted that they can watch the sport from their couches while wagering on their phones. Recently, this became commonplace in North America thanks in part to the Television Games Network (TVG) and their new Watch TVG app. Now more races than ever from all over the globe are being delivered directly to the consumer.

In just a short time as the United States CEO of Paddy Power Betfair and TVG, Kip Levin has seen and spurred several major changes in the company. The former executive vice president of e-commerce at Live Nation Entertainment joined the wagering giant in April 2014, and within ten months had secured a deal to purchase leading competitor HRTV, owned by the Stronach Group.
Levin pulled no punches in his assessment of the problems within the industry.
"I think that my point of view - coming in as an outsider - was that between the big entities in racing there is very little cooperation," Levin said. "Here was a way we could come up with an agreement while building a long-term partnership with the Stronach Group, which took two of the bigger entities collaborating. It was the right strategic thing to do." HRTV has since been rebranded as TVG2.
Beneficial partnership
But, in addition to being a good business move, the merger made racing infinitely more available to home viewers.
"When you talk about numbers, we went from showing 29,000 live races a year to 54,000," Levin said. "We closed the deal in mid February, and by the end of March we were broadcasting that channel out of our studios in high definition, because we had the infrastructure already built. The quality of television was better, the amount of racing was better, and we forged a beneficial partnership that continues today."
Levin noted that there is, "constantly a dance to balance working together while still being competitive with our websites and apps." In December, TVG threw down the gauntlet by launching Watch TVG, a new streaming service broadcasting the network shows from both channels in HD.
"It all stems back to one of our big beliefs, that the sport is being held back by the quality of the production from the mid to lower tier tracks," Levin said. "When we bought HRTV, one of the big assumptions going in was that, if we were able to pitch both channels together, such as an ESPN and ESPN2, that we would be able to get broader distribution. They were packaged together, but with unique content on both. We presumed that, because we were sending both signals in high definition, we would get the carriers to distribute in HD."
The plan didn't come to fruition, however.
"In 2014, we invested to upgrade our network to HD, because we feel strongly the sport needs to be shown in HD. A 30-year-old getting interested in racing for the first time is not going to watch if the races aren't in HD. In reality, we didn't get nearly as far with the distributors as we hoped. The obvious way to fix that was to take the situation into our own hands."
'Great platform'
Levin noted that there is an increasing number of people who watch television at home via streaming service rather than traditional cable outlets. "The technology now available provides a great platform for us to also do that," he said.
Via Apple TV, Amazon Fire TV, and Roku, users can download the Watch TVG app and have access to all TVG's live programming, from the in-studio shows to a racebook featuring active tracks all on one screen.
Although the assumption is that the original TVG would be the most watched, Levin noted this isn't true. "We carry the Fair Grounds on TVG2 and, on Louisiana Derby day, views on the app were higher on TVG2 than TVG1. People watch the content that they want to see, and they watch it in HD."
Right now, the Watch TVG app hooks directly to a user's TVG account, but, in the future, that will change. "The easiest thing was to build authentication against a TVG account, but a lot of customers in non-wagering states want to watch this way," Levin said. "For racing fans that live where you cannot bet on ADW [Advance Wagering Deposit] sites, we will build a paid subscription service."
International racing
While some may balk at having to pay for the feed, other streaming giants, such as Netflix and Hulu, have always required a monetary subscription. "It costs an increasing amount of money," Levin said. "Every single week, the amount of minutes streamed goes up significantly. It's great to see, but it comes with a cost."
Offsetting some of that cost is high on the agenda as regards international racing, particularly with Australia. "In the past, we had looked at upping the production quality of Australian racing," Levin said. "We'd show Los Alamitos at night, then we'd cut to Australia and we wouldn't even have a host, just music in the background. Their hosts would talk about the prices in the Australian pools, which didn't look at all like the prices in the U.S. pools, so we just turned off the sound."
To enhance the experience, TVG officials sat down with their counterparts in Australia. "We couldn't afford to ramp up our production costs," Levin said, "and they felt like they should be doing more business from America. We said that, if they helped us cover the costs, we would put that money into hiring producers, and someone like Candice Hare, who understands the content. We increased the quality, got a high definition clean feed from them, and put TVG graphics on it so that it was more akin to what people are used to seeing."
Hiring international racing expert Candice Hare proved a boon to the deal. "She slowly started to educate people over time, and it's an amazing product now," Levin said. Then he added, "Of course, it's helpful to have Winx come along at the same time." The Australian supermare has won 25 races in a row.
Even more upgrades could be coming for the Australian product. "We extended the deal for another year," Levin said. "We would like to add more form integrated into TVG.com, since we think we can grow more if people had more data to use to handicap."
While TVG have worked hard to expand their reach with racing in Dubai and Hong Kong, "we could do better," Levin said. "We don't do a great job with racing in the United Kingdom, but now we have a model that we can take to other racing bodies in other countries. Hopefully a deal can be struck with English and Irish racing, and we can bridge the gap. There's racing around the world 24/7, so there's no reason we can't show all of it."
Giving back
A recent non-wagering event at TVG caused a ripple across the racing world. The network hosted a telethon in April, raising money for the Permanently Disabled Jockeys Fund. "We were looking for ways to give back, and thought we'd give it a shot," Levin said. "We had the expectations to raise maybe $50,000, and that would have made us happy. Instead we raised $125,000, and all of it went straight to the PDJF."
After finishing with their mounts for the day, jockeys such as Javier Castellano and Jose Ortiz answered calls to take donations, as did retired legends Pat Day and Ramon Dominguez. The response was enthusiastic. "WinStar Farm even gave a donation for $20,000," Levin said. "We are so excited about being able to use our platform for such an important cause. We will try to come up with more unique ways to help our sport in the next year."
As for TVG's mobile phone app, it will be getting its own update at the end of May.
"It is by far and away our best mobile product to date," Levin said. "For the first time, you will be able to watch the live feeds from TVG and TVG2, instead of just watching the track feed. This is something we feel really good about. Fifty percent of our handle comes from mobile devices, so a lot of our tech innovations going forward will center around creating great experiences for those users."