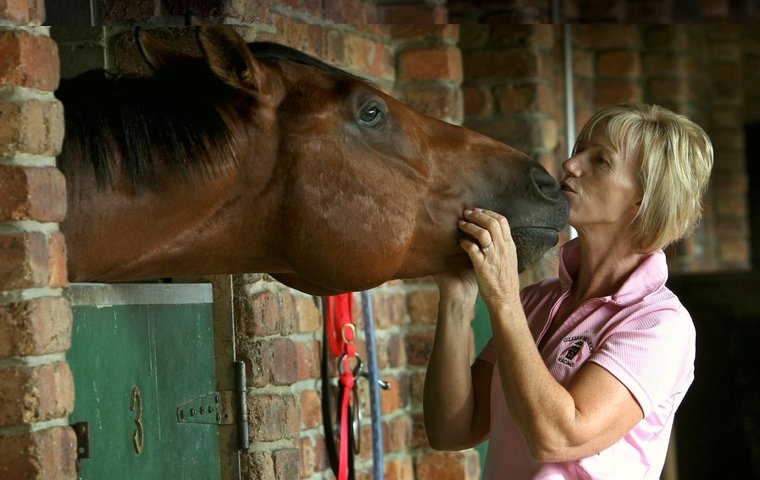 Winning the Magic Millions Classic is among the biggest challenges for any trainer in Australia, particularly in Queensland, where the A$2 million spectacular for sale graduates is run every January. When Gillian Heinrich produced Military Rose to take the honours at her home track, Gold Coast, in 2010, it seemed to be her greatest achievement. Unfortunately, it was nowhere near.

Five years later, Heinrich faced a far bigger challenge, and it was nothing to do with horse racing. She faced - and beat - cancer.
Twice.
And now, against all the odds, things are looking up once again at the Henrich stables, with the dream of another tilt at that same Magic Millions Classic looking not so unrealistic.
After being diagnosed with bowel cancer in 2015, Heinrich was operated on by surgeon Dr Mark Doodle and received hyperthermia therapy through her doctor, Valerie Cole. The destroyed cancer cells were removed at the Robert Gorter Medical Centre in Cologne, Germany, and she was given the all-clear on August 31, 2015.
But a scan last August discovered the early stages of a tumour in the lung. It was quickly removed and, after a third visit to Germany for treatment last November, Heinrich was given a clean bill of health.
'I look at life differently now'
After recovering from bowel cancer, Heinrich was advised to return in part to doing the job she loves in some way, and to take plenty of exercise.
"I look at life differently now," she said. "I used to do everything in the yard and double-check it all. As part of my therapy, I walked for between an hour and an hour and a half each day in the afternoon to keep fit, with bread, milk or dairy products strictly off the menu. I felt the fittest of any time in my life.
"I have become a lot more laid back and leave the every-day manual working of the stable to [assistant] Ben Rodgers, though still maintaining my passion for training. I am still very happy to be involved.
"Since getting over the lung tumour operation, I have stopped the walking and am back full-time at the yard, which gives me plenty of exercise in itself."
Ben Rodgers has played a crucial role in the Heinrich stable operations for the past three years.
"He was my foreman and main work rider for years and, after I had a health scare in 2015, he was forced to take over the reins immediately," said Heinrich. "Watching him do such a great job and realising I needed to take a step back, I asked Ben if he would be interested in becoming a training partner, and the stable is now run under both names."
The health scare in 2015 caused a re-appraisal of Heinrich's breeding and training operations, after which she sold half the breeding stock and racehorses. "Numbers will never be back to pre-2015 levels and we decided on a smaller team with more individual attention, with currently 30 racehorses stabled and 20 broodmares at stud," explained Heinrich.
"This seems to be working for us, although it does have an effect on track performances - in not having as many racehorses as we once used to."
Henrich and her husband, Hoss, visited Saratoga and Deauville last year for the yearling sales. "We didn't buy any at Saratoga, but bought a No Nay Never filly and Le Havre colt at Deauville on the second day of the international sale," she said. "We have left them with trainers in France, the intention being able to go back to France and become involved in French racing."
An eye-opener in France
The trip also included a visit to Nicolas Clément's stables in Chantilly. His training methods - "I do very little with sprinters" - proved a real eye-opener for Heinrich.
"When I was sick, I had plenty of time to reflect," she said. "We previously had the good times, now in the past couple of years things have been much more difficult. You learn the hard way, and, even if you have a bad horse, just accept the fact and don't get frustrated and try to make it do the impossible by changing the training routine, including galloping them a bit more.
"Nicolas Clément reinforced my idea that I was so wrong to over-train sprinters. Instead of fast work three times a week, I have now changed the routine back to the previous method of twice a week, with the rest of the time walking and beach work."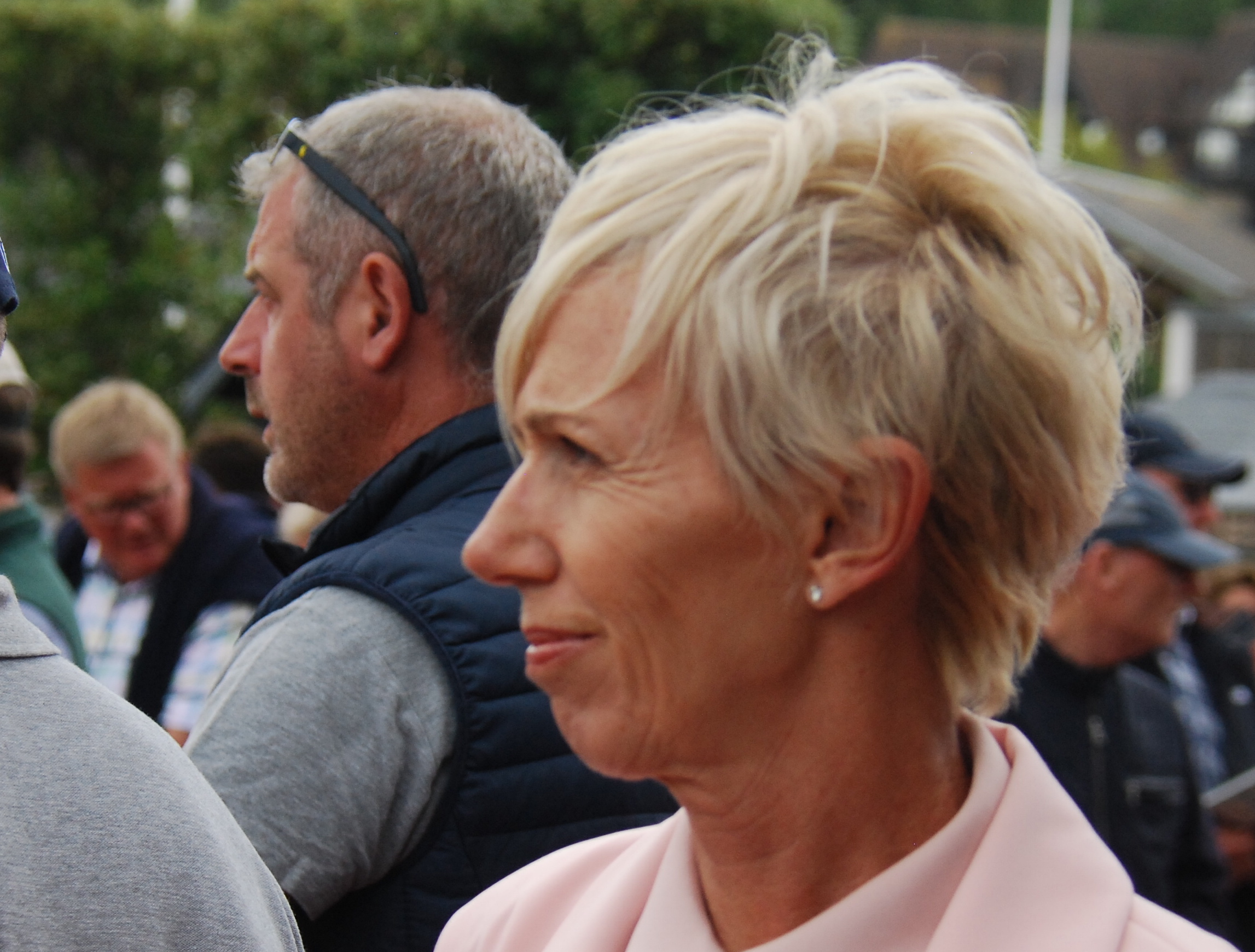 With no family background in racing, Heinrich has had a remarkable life in the sport.
Her family emigrated from England when she was six, her father - a builder - considering Australia offered better opportunities in his trade. They ended up on the Gold Coast. Her father loved going racing, which led Heinrich to equestrian sports at an early age.
"I was ten when I started to get interested in show jumping and dressage." she said. "I never had a pony good enough to take me to great heights, so I set my sights on cross-country. I thoroughly enjoyed the adventurous side of this, and, as I got older, I started to play polocrosse, which I loved. The horses' personality and greatness were what first attracted me to the sport. Horses are sensational animals and I still have a deep love for them to this day."
An opportunity to work with racehorses eventually came about at the stables where she kept her ponies.
"Ken Waterford was the leading trainer on the Gold Coast for years, and I started working for him as a work rider and stable hand when I was 18," she said. "I was renting stables at his yard for my ponies and he suggested trying my hand at working with racehorses."
Heinrich quickly adapted to the various stable jobs, but her old pony habits never left. "From the beginning, I was riding ten horses a morning and the rest of the day was spent spoiling them," she said. "I was always in trouble for this. As Ken pointed out on many occasions, these are racehorses, not show ponies. It didn't matter to me; just the same, I always spoilt them."
Even after spending eight years with Waterford, the idea of eventually training had not crossed her mind, but, with Waterford looking to retire and cutting back on his racing interests, an opportunity for Heinrich materialised. "Working with Ken Waterford I was just happy to be around horses continuously," she said. "It was actually my boss who pushed me into the training ranks. He went to America for three months and informed me would probably retire on his return. If I did a good enough job in looking after the horses while he was away, he would support me in an effort to get a training licence.
Fantastic staff
"Ken Waterford was more than happy with the result on returning and thus I obtained my training licence at 26.
"I didn't really face many difficulties when I eventually took over the reins. Everybody seemed to be happy to help me progress in my new career. Staff are the most important part of any racing operation, and it takes years of effort to get the right procedures in place. I am blessed in having fantastic staff. The horses always come first."
Her first success as a trainer came with Stretching in 1992.
She was introduced to her future husband, Hoss Heinrich, when he took a share in a horse through a racing partnership. Like Gillian Heinrich's father, he was also involved in the building trade, running Heinrich Constructions, based in South Queensland. One of the company's major projects over the years was the building of the Hilton Hotel on the Gold Coast.
Heinrich expanded into the breeding business 15 years ago, buying the 600-acre Darlington stud at Greenmount, Queensland.
"Darlington is not only home to our 20 broodmares, but currently 18 weanlings, 20 yearlings and our racehorse spelling," she said. "Our aim has always been to breed champions, and so far we have had a fair few reasonable horses who have won black-type races."
Husband Hoss has also become a key player in selecting the yearlings the stable buys.
"It's always been a team effort," said Gillian Heinrich. "My vet friend Tanya Giesel, who is Ken Waterford's daughter, plus my husband and I walk round the sales ring looking at yearlings with good conformation, good legs, an intelligent head and a kind eye. Tanya would then check out the vet report and, if passed, we would put a price on what we think they are worth, those we can afford, and go from there. We try to spend on average between A$80,000 and A$150,000, but on occasions we go higher."
At the January Gold Coast sale, they did just that. Heinrich Bloodstock bought a yearling filly by All Too Hard out of Military Rose from Baramul Stud for $A500,000. Heinrich, who trained Military Rose to win the Magic Millions Classic in 2010, will be hoping her daughter can do the same. She also bought a yearling colt by Animal Kingdom out of Butters for A$240,000 from Arrowfield Stud.
With 31 winners over the past two seasons for the Heinrich/Rodgers stable (the most recent was Inflammable at Doomben on July 25), the feeling is that things are looking up for Gillian Heinrich, both on the track and off it, after a tough and demanding past three years, where the strong support of her husband was crucial. Her courage fighting her health problems never wavered and she is the stronger for it. Certainly it would bring the house down, if the filly proves capable of winning the Magic Millions Classic.
"My husband is my backbone. He has been my biggest supporter throughout my career," said Heinrich. "His confidence in me has been unwavering. Even though the last few years have been difficult, he has always been there for me.
"We are starting to get a nice little team together, having a lot of youngsters in the stable. As anybody knows, they take time to develop, but we are happy with what we have, keeping all our homebred yearlings this year - we like their breeding and conformation."
As well as Military Rose, also winner of a G2 at Rosehill and the G3 Gold Coast Guineas, Heinrich's best racehorses include winners All Bar One, Tour Guide, Swiss Rose, Dance The Waves and Ghetto Blaster, A G2 scorer at Eagle Farm.