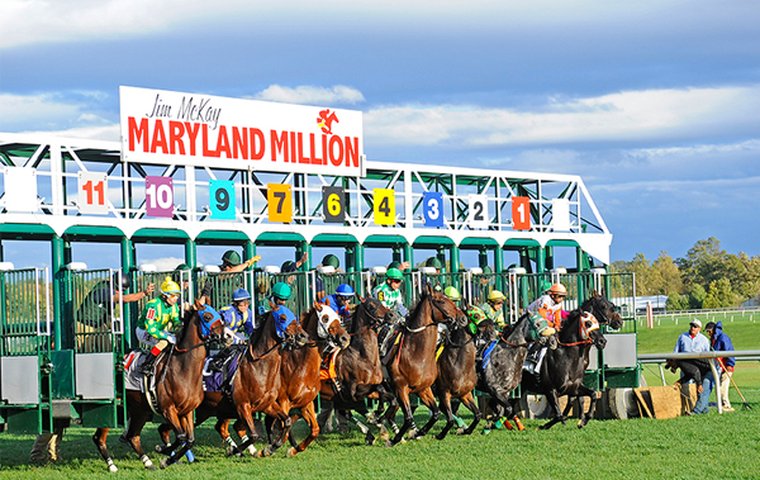 The launch of the Breeders' Cup in 1984 had a profound impact on the future of horse racing in the United States.

Especially in Maryland, and other states where they now have days to celebrate horses bred within their borders.
For if not for a spark from the Breeders' Cup that ignited the vision and commitment of a legendary and beloved sportscaster, a 32nd edition of the Jim McKay Maryland Million Day would not be on tap for Saturday at Laurel Park.
"The local trainers and horsemen look at the Maryland Million as their Preakness," said Cricket Goodall, Executive Director of both the Maryland Horse Breeders Association and the Maryland Million since 2003. "If they don't have a horse that can compete in the Triple Crown, they focus on the Maryland Million. It's hard to build an event, but it's been around for 32 years now and it's certainly an event."
Nor would there be an Empire State Showcase Day at Belmont Park on Saturday.
And to think it all started on a flight back east from California.
Poignant reminder
When the Maryland Million is contested at Laurel Park tomorrow, it will serve as another poignant reminder of the driving forces behind it and its importance for the last three decades.
There will be an 11-race card at Laurel, with a combined value of $1,020,000 strictly for horses sired by Maryland-based stallions, creating a series of lucrative payoffs for horsemen and breeders who typically vie for considerably smaller paydays.
A crowd of about 20,000 will revel in a festive afternoon, with side attractions such as pony races and an appearance by the Budweiser Clydesdales that will showcase the very best side of the Maryland racing and breeding industries.
"It's a celebration of Maryland racing and breeding. It's a proud state with deep roots in horse racing and this is their pride day. We have a 'Pride Day' with stakes for state-breds in the summer but this is their true pride day," said Sal Sinatra, President and General Manager of the Maryland Jockey Club (MJC). "It's become a holiday for people in this state."
A showcase for the brightest stars
A total of 3,002 starters from 232 Maryland stallions have competed for more than $30 million in Maryland Million races, giving the state the kind of boost it needs to make racing and breeding more attractive in the face of competition from nearby states.
"The Maryland Million has done a great deal for Maryland racing. The upward trend with Maryland racing has put a lot of eyes on Maryland-breds at the sales," Sinatra said. "It's increased the business at some of the farms that were struggling. Some have doubled the numbers of foals in one year. These are old, traditional farms and you never want to see them close because, when they do, they put up houses there and you forget what was there before."
The Maryland Million has also been a showcase for many of the state's brightest stars. The now-retired Ben's Cat, Maryland's most beloved horse in the last decade, started in the series in each of the last seven years, and won three times. Safely Kept, a 2011 Hall of Fame inductee, also won three Maryland Million races. Hall of Fame jockey Ramon Dominguez has the most wins with 17.
And there's no sign that interest in the Maryland Million is waning. Last year's attendance of 21,723 was the highest since 2010 and the day's mutuel handle of $5,321,340 was the best since 2007. This year there were 213 pre-entries for 11 races, with six defending champs and ten past winners among them.
"We're all thankful to Jim McKay for coming up with this program," Sinatra said.
A special place in his heart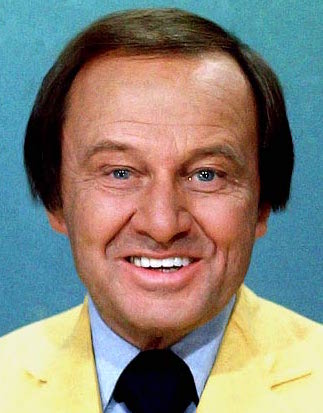 It was the Breeders' Cup that gave McKay (pictured) the idea for the Maryland Million and the day that proudly bears his name.
The Maryland Million started on Oct. 18, 1986 at Laurel, but it was actually born in November 1984.
It all began when famed ABC sportscaster and racing fan Jim McKay was returning home after attending the inaugural Breeders' Cup at Hollywood Park. McKay received a treasure chest of awards for his impeccable work covering every imaginable sport as the host of ABC's Wide World of Sports for 27 years and while serving in a lead role for coverage of 12 Olympic Games. He received 13 Emmy Awards, and was inducted into the Television Hall of Fame, U.S. Olympics Hall of Fame and the Joe Hirsch Media Roll of Honor at the National Museum of Racing and Hall of Fame in Saratoga
Yet it was Maryland, which became his home when he was 14, and horse racing in the Mid-Atlantic state that had a special place in his heart.
"When his television career brought him to New York, he made my mother [Margaret] a promise that, when the time came, they would move back to Maryland and make their home there," said McKay's son, Sean McManus, the chairman of CBS Sports. "He kept his promise and they bought a horse farm [in Monkton]. Even though he lived in the Northeast for a long time, he considered Maryland his home. He always remembered the days when he went to Pimlico as a young man."
A new player on the scene
That love for Maryland racing came to fore after the first Breeders' Cup, when McKay envisioned a similar series for the state's breeding program after watching the thrilling debut of the Breeders' Cup.
"My father thought, 'Why can't we do for Maryland what the Breeders' Cup did for racing in the United States?'" McManus related. "So, he really worked at it to make it happen."
As soon as he returned to Maryland, McKay contacted Bill Boniface, a long-time friend who trained a few horses owned by McKay. That led to a meeting featuring McKay, Boniface and longtime Maryland racing executive Chick Lang to construct a series funded by nomination fees from breeders and sponsorships. Not long afterwards, racing had a new player on the scene in the Maryland Million.
"I had written the conditions for the races and had nine of them for a total purse of $900,000," Boniface said. "Chick turned to me and said, 'Bill, all nine of those races are figments of your imagination. So why don't you imagine one more and we can call it the Maryland Million? That's where the name was born."
Yet an idea like the Maryland Million needed more than a catchy name, and it came to life only because of the tireless work of McKay.
"Anytime I asked him to make a call, attend a meeting, visit someone, play a round of golf with someone, Jim did it," Boniface said. "It would not have been possible without him."
Thanks to McKay, and the help he received from Boniface and McKay, sponsors were lined up, ESPN agreed to televise portions of the card and about 900 horses were nominated for the first slate of races that opened new eyes to what was happening in Maryland.
"When a stallion has a couple of wins on Maryland Million Day, it creates interest in him and people want to breed to him. That's an added benefit to the program," Goodall said. "Aside from the racing, it gets people thinking about breeding in Maryland. And it's all because of Jim McKay. If it was anyone but him calling people and soliciting sponsors, the event never would have gotten off the ground."
Emotional scene
When a crowd of 20,102 turned at Laurel and wagered $2,655,485 for the very first Maryland Million, racing's newest success story was off and running. Thirty-one years later, it's still thriving.
"My dad was very proud of the Maryland Million and it combined two of his great loves in life, which were the state of Maryland and the horse racing industry," McManus said. "He saw it grow and be successful. It was one of his prouder accomplishments. He was generally not good at being a salesman. That wasn't his profession. He was a broadcaster. But he had to sell the idea to the racing community and sponsors and ESPN, and it was uncomfortable position for him because he didn't like asking people for things. But he did the meetings and sales pitches and really put the event on the map."
McKay even won a Maryland Million race in 1987, setting off a highly emotional scene.
A few years earlier, Sean had asked his father for a Ferrari. He didn't get the car, but he did get a horse named after him who eventually became a stakes winner in an unforgettable setting when Sean's Ferrari won the Maryland Nursery on the second Maryland Million Day.
"We were in the winner's circle after Sean's Ferrari won and they put a microphone in front of Jim and it was the only time in my life I saw him speechless. He couldn't talk," Boniface said.
Paving the way
Shortly after McKay passed away in 2008, the richest race in the series was re-named the Jim McKay Maryland Million Classic, and a year later the Maryland legislature agreed to amend the series' name to Jim McKay Maryland Million Day.
"We see it as a lasting legacy, something that will live on," McManus said about having his father's name affixed to the series. "It's a bond between him and Maryland racing that will go on forever. It's great because it brings back a lot of great memories for my family when we attended the races. It's great to see people take pride in him and the state of Maryland by having his name on the event. It's very meaningful to our family."
As the Maryland Million became successful, its popularity encouraged other states to follow Maryland's lead, paving the way for state-bred series such as the Cal Cup for California-breds.
"Jim McKay was ahead of his time. He created something people copied. We all did it. We did it when I worked in Pennsylvania. New York does it. Every state should do it because that's their audience. It's for the people who live in their state and support their races. There should be days to celebrate those people," Sinatra said. "We're all happy that it turned out to be a great event. It gives a Maryland breeder a chance to run against their own kind. This is a day for the Maryland stallions and there's a lot of bragging rights involved in it."
Yes, it's a day for Maryland, about Maryland and beloved by Maryland, and it's been that way since 1986.
"It's not a day designed for a Kentucky guy to come in and get the money and I think that's why it gets better every year. We have The Stronach Group (which operates the MJC) on board with us and they are great for adding new things. They try to make it bigger and better," Boniface said. "What I feel great about is that it's a stallion program and it's stood the test of time."
Just like the Breeders' Cup.
Like father, like son.