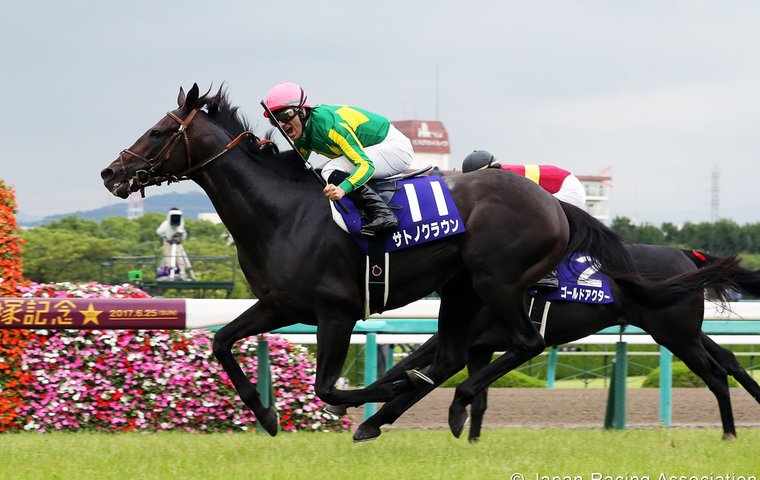 You'd love to be Hajime Satomi right now. The Japanese billionaire may be 75, but he's one of the emerging giants of international racing - and he might just hold the key to one of the great missing links in the move towards making it a truly global sport. Two keys in fact.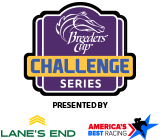 Satomi was the highest climber in the owners' standings in the TRC Global Rankings in 2016, moving from #50 to #8, and that progress has continued in the first half of 2017 - he is now ranked world #6, and #1 in Japan.
And June has been some month for the boss of gaming machine company Sega Sammy Holdings. The two biggest races in Japan over the month are the one-mile Yasuda Kinen at Tokyo on June 4, and the mile-and-three-eighths Takarazuka Kinen at Hanshin last Sunday. Satomi's horses won them both.
The point here is that both events are 'Win-and-You're-in' qualifiers for races at the Breeders' Cup at Del Mar on November 3 and 4 - for the Mile and the Longines Turf respectively.
The thing about Satono Aladdin, the 6-year-old son of Deep Impact who won the Yasuda Kinen, and Satono Crown, a 5-year-old son of Marju who won Sunday's contest (see YouTube video above), is that they are different class from the very few Japanese runners who have been tested in Breeders' Cup competition in the past. These two you can take seriously. Very seriously. And their owner is a man of ambitious horizons.
Satono Crown ran to a Racing Post Rating of 122 on Sunday, and he was even better (124) when beating the incomparable Highland Reel in last December's Hong Kong Vase (see YouTube video below). That's plenty good enough to figure in most Longines Breeders' Cup Turfs - Highland Reel himself needed to run to only 121 to win the 2016 edition.
And Satono Aladdin ran to a mark of 119 in the Yasuda Kinen, which puts him within half a length or so of the 120 Tourist achieved when winning the Mile at Santa Anita in November.
Of course, Japanese horsemen are primarily concerned with the Prix de l'Arc de Triomphe when it comes to chasing international glory, but Satomi has that covered too - he has last December's Arima Kinen winner Satono Diamond (do you sense something of a naming convention here?) earmarked for that. The 4-year-old, another Deep Impact colt, has bags of stamina, has already notched an RPR of 124 and looks perfect for the Arc.
The word is that Satomi definitely has Del Mar on his mind for Crown. The horse also qualified for Australia's Caulfield Cup with his win on Sunday, but a venture to the U.S. is believed to be more appealing.
Competition between Europe and North America is already well established, thanks largely to the Breeders' Cup, and now with Royal Ascot playing an increasing part, and European horses are reasonably regular challengers in the Far East and Australia (Highland Reel has raced at both Sha Tin and Moonee Valley), but there has been precious little high-level interaction between the U.S. and the growing force that is Japan.
A horse of calibre of Satono Crown going into battle against the top turf middle-distance runners at the Breeders' Cup would be one mighty boost for the globalisation of Thoroughbred racing.