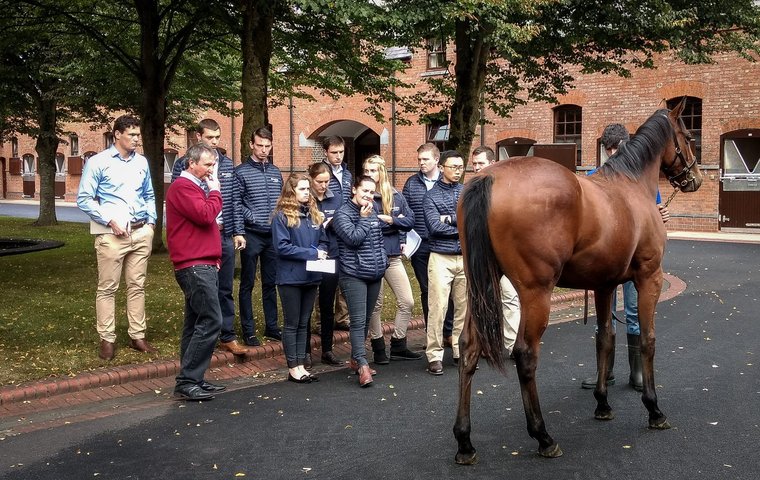 There's a lot of great advice out there for how to advance your professional career, but only a small portion of it will be related to the Thoroughbred industry. Horse racing has a reputation of being difficult to break into, and developing relationships within the industry can be a daunting task. Since 2002, Godolphin Flying Start has offered a welcome helping hand to young people aspiring to a career in racing or breeding.

With 142 graduates working in 20 countries, the international management and leadership program has gained a reputation of shaping a new generation of industry leaders. After five months on the programme, I can see why it has had such success.
When I became the first Swede to be accepted to Godolphin Flying Start last year, it was a ten-year-long dream that came true.
I first heard about Flying Start when I was 16 or 17. Racing had just caught my interest, and I had spent some school breaks working in trainers' yards.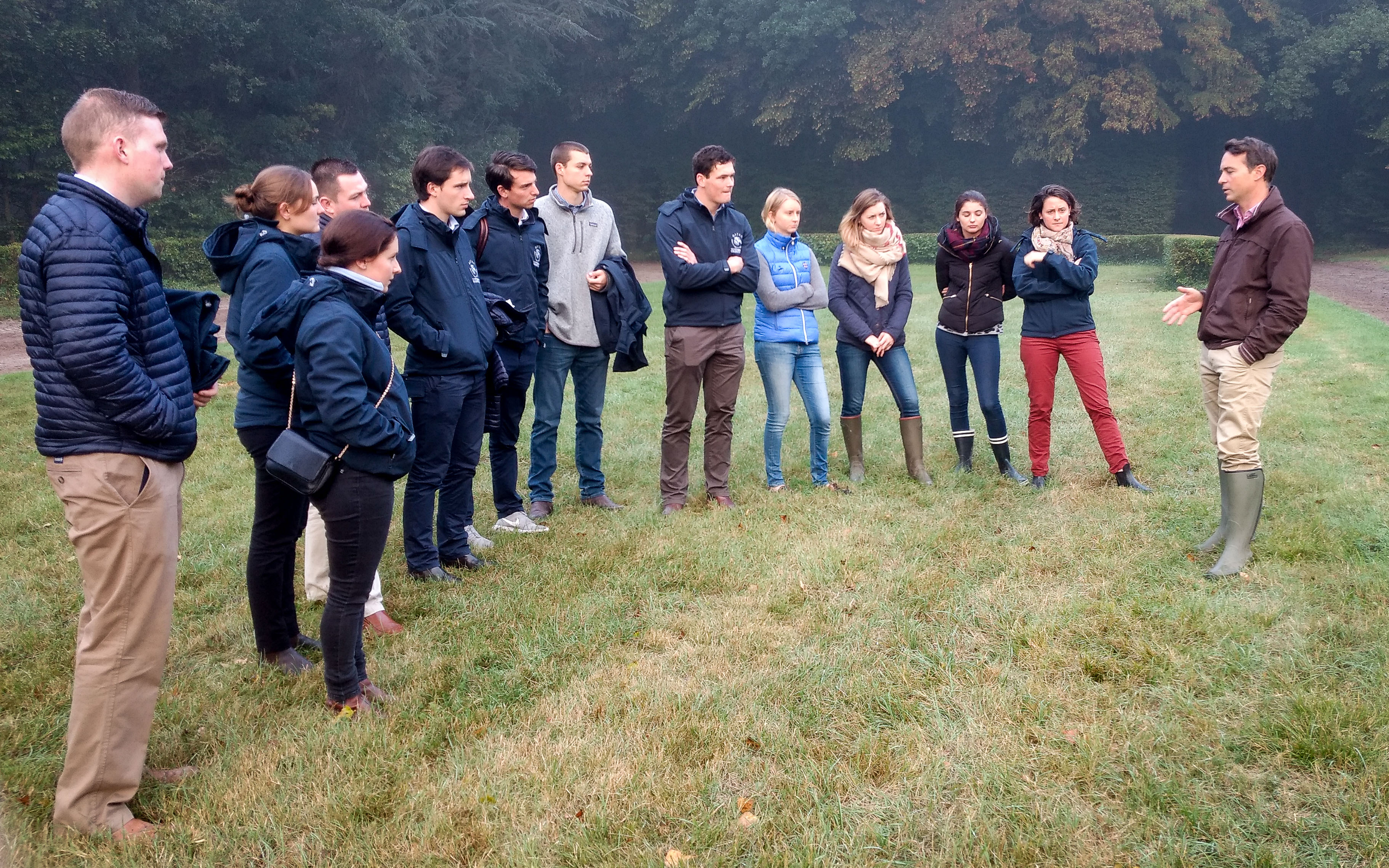 Coming from a non-racing background and living in a small town in Sweden hours away from the closest racecourse, there were limited opportunities to spend time around racehorses. On weekends, I would jump on the night bus to Stockholm, arrive at the track in the morning, watch a few races and hopefully get to lead a horse up before embarking on the five-hour journey back home again in the evening. The chances of being able to pursue a career in the industry looked very slim, especially as the idea of becoming an apprentice jockey never really appealed to me.
A Darley Flying Start advertisement in a racing publication opened my eyes. A management and leadership training program specialising in the international Thoroughbred racing and breeding industry with a vision of producing committed industry leaders, sounded too good to be true.
While researching the programme, its trainees and graduates, I discovered that there were more career options in the industry other than becoming a jockey or a trainer. I also realised that, if I managed to get accepted to this program, I would have the opportunity to have a future in the industry.
With Flying Start as my ultimate objective, I set out to gain experience in England and France, as well as within Scandinavia. In the meantime, I saw how graduates from the program began to make an impact in prominent organisations in the industry and start their own successful operations.
Gradually, my goal changed from wanting to get a job in racing or breeding, to aspiring to become a future leader in the industry. Now, thanks to Godolphin, I'm off to a flying start.
Seeing the industry from global perspective
By the time I started in August last year, the training program's name had been rebranded from Darley Flying Start to Godolphin Flying Start, but its objective remained the same.
Twelve trainees gather from all over the world to work in, study and experience racing and sales in Ireland, Britain, the U.S., Australia and Dubai over a period of two years. The program is the brainchild of Sheikh Mohammed. His Godolphin and Darley operations are present in each of the five countries we experience, and the program mirrors his interest in the international racing spectrum.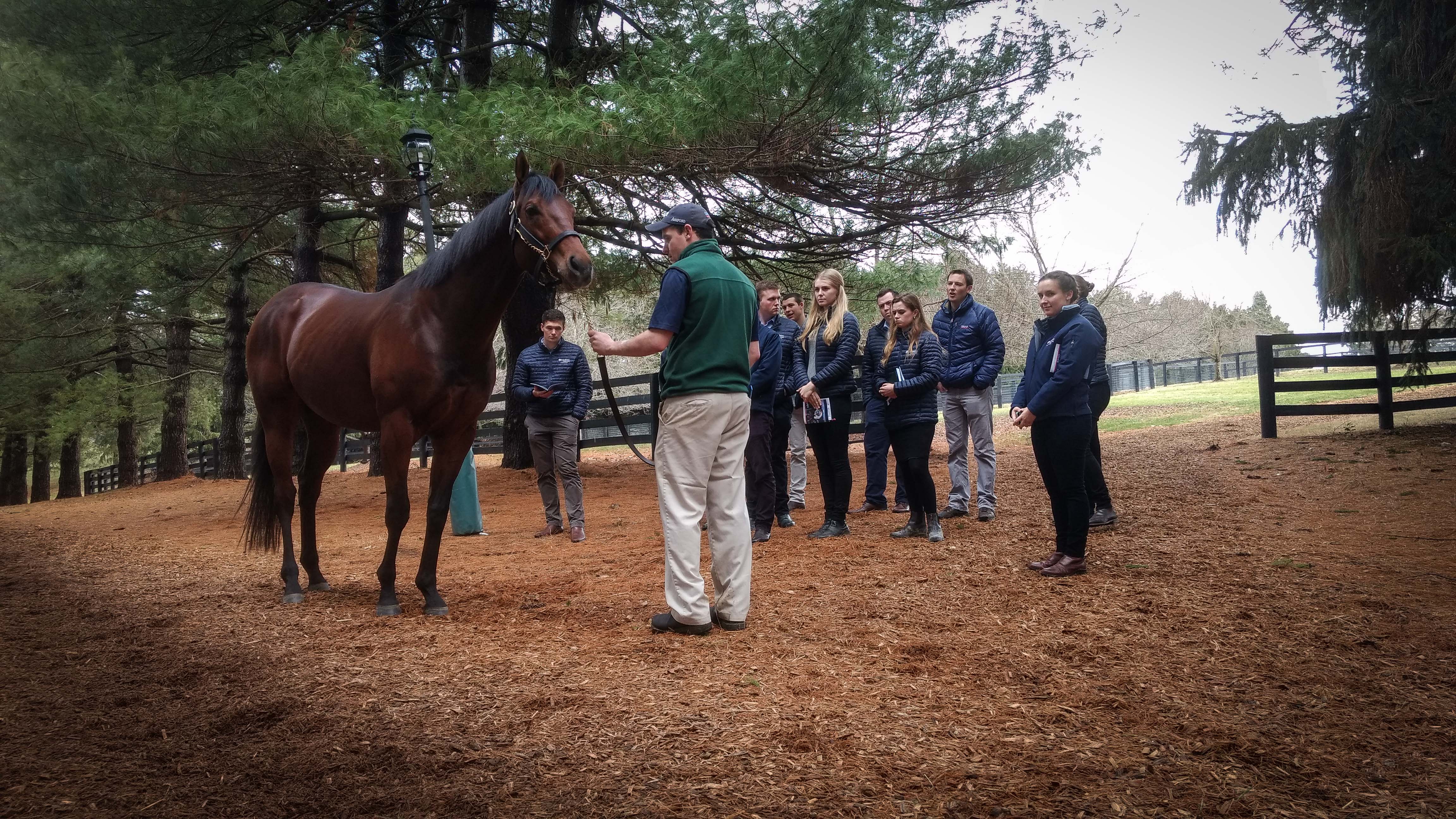 Being exposed to the industry on four continents, learning about different horsemanship practices and how the sport is marketed and organised around the world allows us to develop a global skillset. This will prove to be a huge asset when conducting future business with international customers and operations as we are exposed to a broader mindset, allowing us to view things from different angles and perspectives to find alternative solutions to industry questions.
Another international element is also presented through the nationalities of the trainees, who this year represent six countries. It has been great sitting down with the group, learning about the racing industries in their home countries.
Trust me – if you put four Irish, two Kiwis, three Americans, one English, a Chinese and a Swede together, all with a great interest in horse racing, they are going to have plenty to talk about and a lot to learn from each other.
Developing a broad knowledge base
It takes more than a degree, or horsemanship skills, to be successful in the Thoroughbred industry. It doesn't matter whether one is dreaming about becoming a trainer, a bloodstock agent, a stud manager, a consignor or a racing journalist. A broad set of skills is an advantage, and it will make you a strong candidate for a wide variety of jobs.
The program is designed to provide a comprehensive overview and entry-level experience in many different areas of the industry. Our schedule is a mix of lectures, visits, hands-on experience and networking opportunities. We get to work hands-on with the most successful people across breeding and racing as well as take academic course modules, which are accredited with universities in Ireland, the U.S. and Australia.
In addition, each trainee undertakes three individual work placements in organisations relevant to their individual career goals.
A Flying Start graduate I met recently described the program as ten years of experience crammed into two. Five months in, I wholeheartedly agree.
Two days are never the same, and so far I have learned about everything from bandaging, yearling preparations and broodmare management to the British legal system, presentation techniques and website development.
Personally, it is a great opportunity to put everything together that I have learned before, and fill in the gaps of knowledge and experience that I lacked before entering the program.
It's a people business
One of the program's biggest strengths is the opportunity to meet industry leaders on a daily basis. We are surrounded by so much expertise and experience that it is almost overwhelming, but I'm delighted to find that everyone we meet on the course is so helpful and willing to share their knowledge with us.
Another advantage of Godolphin Flying Start is the global alumni network, and it is a great community to reach out to for help.
With 142 graduates working in 20 countries on five continents, there is always someone who will have an answer to a question or suggest – or even offer - an exciting career opportunity.
I always used to make the mistake of thinking that I had nothing valuable to contribute when meeting industry professionals. One of the first things the program's general manager, Clodagh Kavanagh, said to us when we began training in August was to stop thinking that. Networking isn't about promoting yourself, it is about learning from others, building relationships and maximizing the mutual benefit of connections you make.
Stepping out of the comfort zone
Personal development is an essential part of our training. We are asked to complete personal development plans, which are reviewed and revised at the end of each phase. Furthermore, we are always encouraged to expand our comfort zones. If you don't challenge yourself, you won't learn anything.
Like many others, I had a hard time speaking in front of others, particularly in a language which isn't my native one. A few weeks after we started, the course management invited a number of industry leaders to a stallion show at Kildangan Stud and asked us to present the stallions. I delivered my presentation with my knees shaking and sweaty palms. Now, only a few months later, I can't even remember what I was so worried about.
Another important part of career development is the attention to the little things, particularly those that separate the professional from the non-professional. For example, be on time, say thank you, show respect, remember names, dress smart, because the devil is in the details.
As for the future …
My ambition is to be a part of building a sustainable future for Thoroughbred racing in the Scandinavian countries and placing Scandinavia on the world map of horse racing.
Thanks to Godolphin Flying Start and its global perspective, extensive curriculum, many networking opportunities and emphasis on personal development, I am now confident that I will be able to pursue that dream when we graduate in July next year.
The applications for the 2017-2019 program close on February 20. Thanks to the generosity of Sheikh Mohammed, each of the 12 selected trainees receives a full scholarship to the two-year program. This include course fees, accommodation, transport locally and internationally, health insurance, visas and a monthly stipend.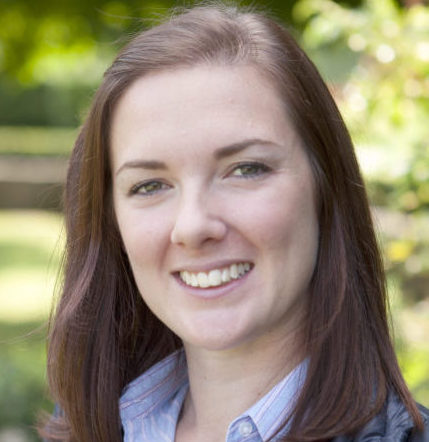 Amie Karlsson (pictured) is a trainee on the 2016-2018 Godolphin Flying Start, a management and leadership training program that specialises in the international Thoroughbred racing and breeding industry. Before commencing Flying Start, she worked as a freelance racing journalist in her native Sweden and as an exercise rider in England and France. She also completed the British Horseracing Authority Graduate Development Programme and the National Stud Diploma Course. Amie is passionate about the Scandinavian racing industry and tweets as @scandiracing.