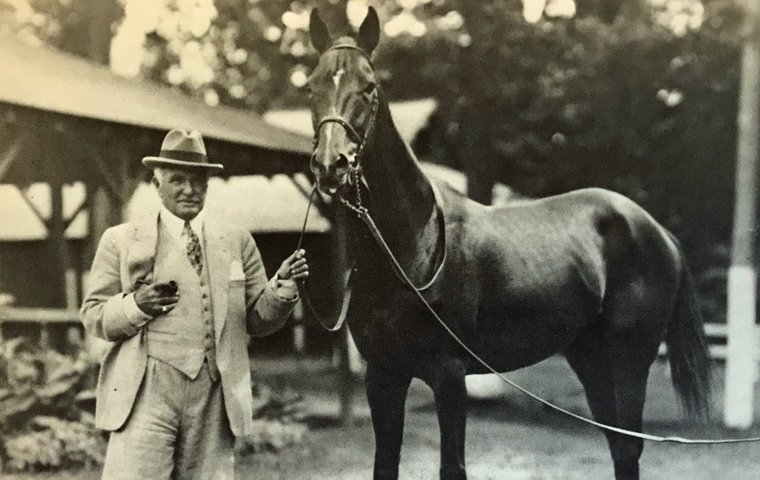 The global spread of the novel coronavirus and the resulting ravages of Covid-19 have spawned renewed interest in the influenza pandemic of 1918-1920, which cost the lives of 40 million people worldwide.

Then, like now, a cure was desperately sought while epidemiologists raced to create a viable vaccine. Peddlers of supposed remedies were quick to jump into the fray with products that had either modestly positive effects or, as in the case of aspirin overdoses, potentially fatal results. Alcohol even was seen as an efficient palliative for the influenza's dire symptoms, as author Ida Milne noted in her 2018 book, Stacking the Coffins — Influenza, War and Revolution in Ireland, 1918-1919.
"The demand for whiskey was so strong that some flu-stricken communities wrote to the Chief Secretary's office to see what could be done to improve supplies," wrote Milne. She also quoted an Irish doctor's opinion that alcohol was "probably no less worthless than any of the other nostrums, and at least its customers had a merry spin to Paradise."
An herbal remedy called Swamp Root, with its 10-12 percent alcohol content, had the advantage of a well established customer base in the United States, despite the fact that, after 1906, it could no longer be labeled as a 'cure' for anything because of the Pure Food and Drug Act.
"Liquor aside, the usual treatment was bed rest in a cool room, plenty of liquids and hot packs to break up chest congestion," wrote reporter Twila Van Leer of the Deseret News in a 1995 article about the earlier pandemic. "Vicks VapoRub was in such demand across the country that it became hard to find. Dr Kilmer's Swamp Root was offered as a curative for the kidneys after an attack of 'the grip', and Eatonic could help millions suffering the after-effects of flu by removing acidity and poisons, its makers advertised."
The entrepreneur behind Swamp Root was Willis Sharpe Kilmer, a marketing whiz and newspaper publisher who lived in the southern New York town of Binghamton. Check that – the Kilmers were the town of Binghamton, a family in the tradition of nouveau riche who were gaudy in their display of wealth and fancied themselves American royalty by way of their business success.
Soaring sales
Swamp Root, one of the many dubious tonics permeating the culture in the late 19th and early 20th centuries, was developed by Kilmer's uncle, Dr Andral Kilmer. Once the product showed commercial promise, the company was seized in a family power play by Jonas Kilmer, Andral's brother. Jonas then turned the marketing of Swamp Root over to Willis, his son. Sales soared, reaping millions of dollars for a product that was, in fact, nothing more than a mild diuretic.
Willis Sharpe Kilmer plowed a considerable amount of his Swamp Root fortune into Thoroughbreds. He built a farm and training track in Binghamton. His first horse of consequence was Sun Briar, acknowledged as the 2-year-old champion of 1917, when his victories included the Saratoga Special. Kilmer was so enamored with his young star that he named his opulent Binghamton estate Sun Briar Court and invited guests to celebrate Sun Briar turning three on January 1, 1918, a year in which he surely would be favored to win the Kentucky Derby.
Alas, Sun Briar did not stand training that spring, forcing Kilmer to spend $10,000 on a horse who was a pale Derby substitute. Exterminator, a son of the obscure stallion McGee, had won two of four starts as a 2-year-old, all in sprints. Kilmer's trainer, Henry McDaniel, somehow found the inner hero in his new shooter, and on May 11, 1918, Exterminator won an eight-horse Kentucky Derby by one length at odds of nearly 30/1.
The horses flourished during the pandemic
At the time, the U.S. had been fighting the Kaiser's German forces alongside its European allies since April 1917, well on its way to more than 116,000 military casualties. One of them was Alfred Joyce Kilmer, a cousin of Exterminator's owner, who was killed by sniper fire on July 30, 1918, during the Allied victory in the second battle of the Marne. Better known by his nom de plume, Joyce Kilmer was 31 and left behind a collection of poetry, most notably the one he called Trees.
One hundred days after Joyce Kilmer's death, Germany sued for peace. By then more than half the U.S. military deaths were attributed to the influenza pandemic of 1918-1920 that left few corners of the world untouched.
Horse racing, however, did not pause for the pandemic, and Kilmer's horses flourished. Sun Briar returned to win the 1918 Travers and went on to a successful stud career. Exterminator, nicknamed 'Old Bones' by the sporting press, raced until 1924, winning 50 of 100 starts.
In 1925, Kilmer's Thoroughbred herd welcomed a colt by Sun Briar. The dam, Beautiful Lady, was by Fair Play out of a Rock Sand mare – the same genetic cocktail that produced Man o' War. Hopes were high.
At first blush, though, young Sun Beau wasn't much. Off an allowance win at Pimlico he was tossed into the Preakness on May 11 and finished fifth. Eight days later in the Kentucky Derby, Sun Beau split a field of 22 while finishing 19 lengths behind Reigh Count, a colt Kilmer had bred and sold to Fannie Hertz, the wife of John D Hertz. Another allowance score earned Sun Beau a shot at the Belmont at ambitious odds of 10/1, but he finished sixth of six runners, practically eased.
Come September of 1928, Sun Beau's victory in the Potomac Handicap at Havre de Grace emboldened Kilmer into thinking his colt might be able to salvage his 3-year-old campaign. In his next start, he split Osmand and Crusader – two very good horses – at the end of the Havre de Grace Cup, then traveled to Chicago to take on Display, the best older horse at the time, in the Hawthorne Gold Cup. Sun Beau was fifth but beaten barely two lengths in another encouraging effort.
After Chicago, Sun Beau returned to friendly Laurel, where his career began, and an easy payday in the Maryland Handicap. Then it was back on the train car to Kentucky, where one week later Sun Beau won the richest prize of his early career in the $33,000 Latonia Championship, at a mile and three-quarters.
He ran twice more in 1928, but tailed off badly – after 23 races, he had a right – then went into winter quarters in South Carolina. Sun Beau emerged the following spring, but his early 1929 form was spotty as well, and he could not find a race he could win until he was dropped into a cheap overnight handicap at Belmont Park.
A bonafide sporting hero
Then, suddenly, the light went on. Beginning with his victory in the Aqueduct Handicap in late September of 1929, Sun Beau won 22 of 34 races contested over the next 25 months, at 13 different racetracks. He became a bonafide sporting hero, with his exploits monopolizing radio broadcasts long before Seabiscuit and War Admiral became household names.
After three championship seasons, Sun Beau retired at the end of 1931 with a third straight win in the Hawthorne Gold Cup and record earnings of $376,744.
(On a personal note, my mother, born in San Diego, California, in 1928, often shared memories of her father cheering on Sun Beau during broadcasts of his Agua Caliente campaign in early 1931. Thereafter, each time she went to the racetrack with her parents, the little girl would shout, "Come on, Sun Beau!" during every race, even though Sun Beau had long since retired.)
Kilmer died in 1940, worth $40 million. His Thoroughbred holdings were dispersed the following year. Sun Beau ended up in the hands of Christopher Chenery at Meadow Stud in Virginia – later to become the birthplace of Secretariat – and was buried there after his death in 1943.
As for Kilmer's legacy, breeding Reigh Count, sire of Triple Crown winner Count Fleet, could have been enough to secure the everlasting gratitude of the sport. Plaques dedicated to the careers of both Sun Beau and Exterminator can be found in the Thoroughbred racing Hall of Fame in Saratoga Spring. And, while Swamp Root is no longer taken seriously as having been a curative for anything, visitors to the Smithsonian Institute's National Museum of American History in Washington, D.C., can find a pristine bottle of Dr Kilmer's elixir on proud display.

An incorrect reference to the the date of the stock market crash that triggered the Great Depression was deleted from an earlier version of this story.