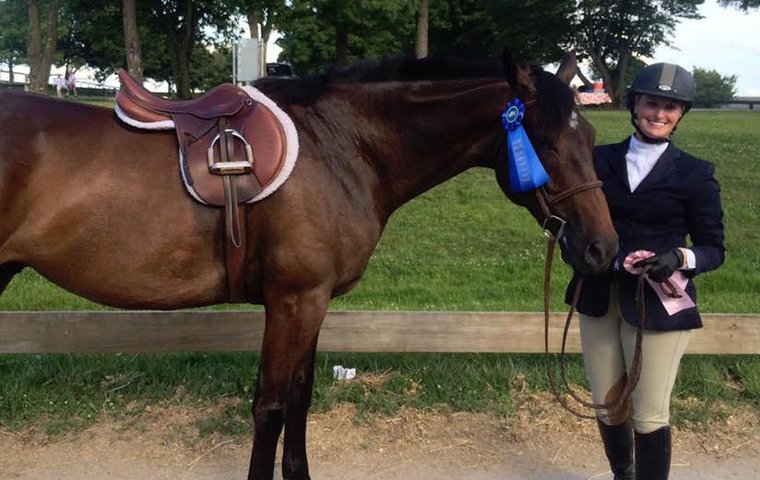 Although it is only December, focus is already turning to the classics, and not just for the 2017 hopefuls. Come January, foaling season in the Northern Hemisphere starts again, and each pregnant broodmare carries within her untold promise.

In America, the Kentucky Derby remains the ultimate race to win, and the impact goes far beyond just the horse who crosses the wire first on the first Saturday in May. Instant equine celebrity status is given to the winner's family as well.
Never was that clearer than in 2010, when Super Saver won the Derby as a homebred for WinStar Farm and the operation used the achievement as a way to get casual fans involved with racing.
Super Saver's dam, Supercharger, had delivered a healthy Medaglia d'Oro colt that April, and the farm held a naming contest for the spunky bay.
It received 8,855 entries.
Almost famous
After sorting through all the possibilities, WinStar selected the name submitted by Carroll Mayfield: Superfection. Other names that were considered included Freedom Saver, Mega Charge, Super Too, and Super Sequel.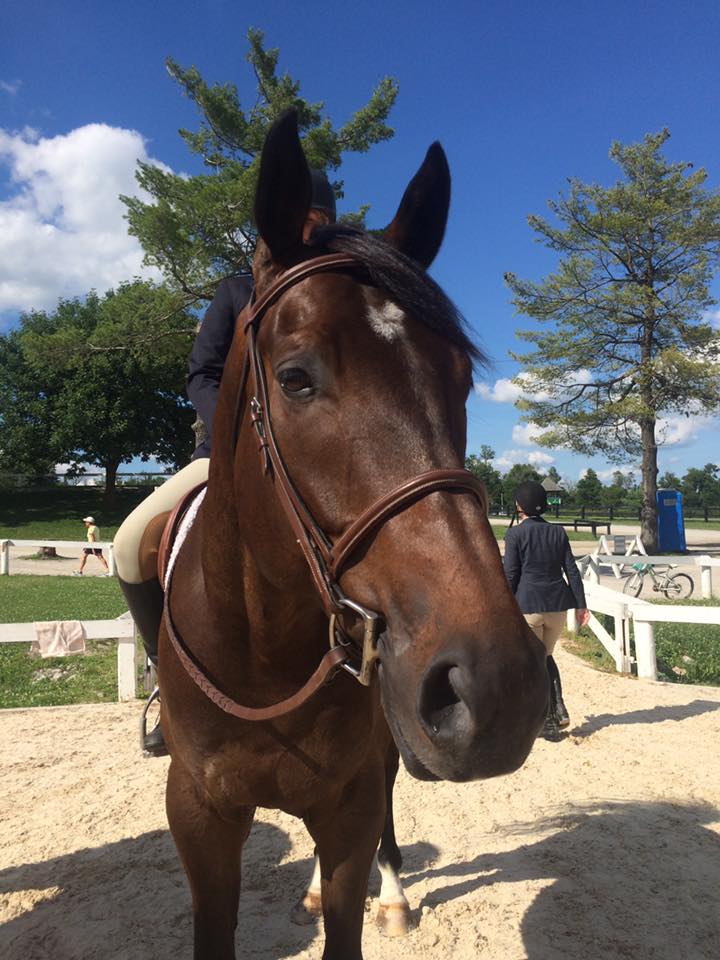 WinStar ultimately decided to offer the colt at the 2011 Fasig-Tipton Saratoga selected yearlings sale, and he drew plenty of attention. Superfection was the co-highest priced lot after selling to John Ferguson for $1.2 million, and he became part of the powerful Darley/Godolphin empire.
As it turns out though, the colt, made famous as a one-month-old by his Derby-winning half-brother, never ran. Superfection's headline-making days were behind him.
Instead, in October 2013, Samantha Smith adopted Superfection from Godolphin, who made sure he was officially rehomed as 'Retired from Racing', an option that The Jockey Club in America offers on registration papers to protect horses from being raced again once retired.
"He had been in training to race, first in England and then back in America, but he had ended up fracturing his tibia," said Smith. "After his tibia healed, he had sustained a secondary injury and needed stall rest.
"We did a vet check on him, and it was unclear what his future would hold, but we agreed there was potential there if we were patient and went slow with him."
Second chances
Superfection finding a home with Smith was a natural fit. While she was in college, she participated on the equestrian team and worked at an equine hospital as a technician. Now, she works for The Jockey Club and is responsible for a variety of different aspects of its Thoroughbred Incentive Program (TIP).
"The purpose of TIP is to encourage the retraining of Thoroughbreds into other disciplines upon completion of careers in racing or breeding," said Smith. "Through sponsorship of different classes and awards for Thoroughbreds only, it helps bring special attention to the breed in a lot of different areas. The program really allows us to showcase how talented and versatile Thoroughbreds are in addition to racing."
Smith took her time with Superfection, and he remained on stall rest until he was ready to move on to hand-walking. Eventually he progressed to flat work and small jumps, and the pair has never looked back.
"Whether it's a homebred or an auction purchase like Superfection, we always have our eye on alternative careers for them if the racetrack doesn't work out," said Dan Pride, the chief operating officer of Darley America. "The Godolphin rehoming program is ingrained in our culture, and we're pleased that he has a great home with Sam and will hopefully have a long and successful second career."
Godolphin has an extensive history of retraining and/or rehoming its horses. Some high-profile examples in recent years include Dubai World Cup winners Prince Bishop and African Story, who upon retirement went to Newmarket to work with Godolphin's yearlings, as well as 2010 Arlington Million winner Debussy, who was subsequently gelded and became a dressage horse with Lara Murphy in England. Murphy keeps fans updated on his progress via the Debussy: The Next Chapter Facebook page.
Quieter days
Now a hunter, Superfection is known as Shaylon around the barn, but he retains his contest-awarded moniker when he competes in shows. Appropriately enough, his debut in his new role came at the 2015 New Vocations Charity Thoroughbred Show presented by TIP.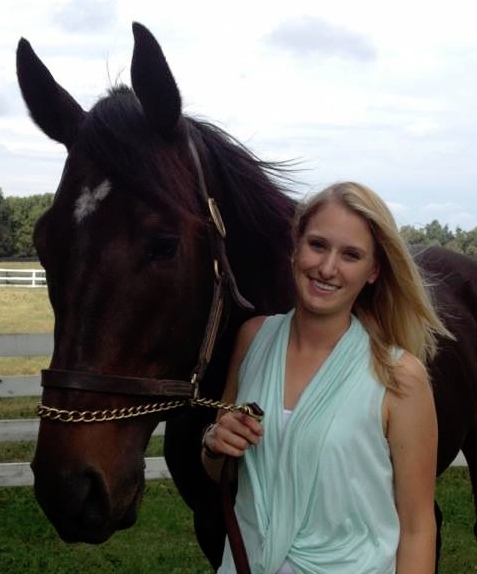 "I ride with Diana Conlon at Olive Hill Sporthorses, and she has been a huge help in training Shaylon over the last few years," said Smith. "We lesson weekly and have done a few small horse shows out at the Kentucky Horse Park.
"He has done really great, and we plan to see what else he can do next year. There are a few different shows and incentive programs we are thinking about having him show in."
Away from the spotlight, Superfection has a pretty normal life, spending half the day in the barn and half the day turned out with other geldings. To further his training, both Smith and Conlon work him over jumps, and occasionally other advanced riders will use him in lessons to help him gain experience.
"He is very intelligent," said Smith. "Sometimes he is too smart for his — or my — own good, but he has good ground manners and is a sweetheart overall. He picks up on things very quickly and is very adjustable. You can tell immediately when you get on to ride what kind of mood he is in. If he wants to get out of work, he will find an excuse to get out of work. When he feels good and is excited, he has an extra bounce in his step.
"He has taught me a lot about reading what he may or may not want to do, and even more on knowing when to push him to continue learning and when to save the lesson for another day. Every time we bring him to a new place to do a show, he is perfectly well behaved, and he does exactly what he is supposed to do.
"You can tell that he knows his job, and he enjoys it. I think like many Thoroughbreds, he is very smart and needs to stay actively engaged, otherwise he would become bored."
Keeping in touch
Although Superfection never got the chance to have a career as a racehorse, the woman who named him remained interested in his progress. In fact, Godolphin helped connect Smith and Carroll Mayfield.
"Carroll, the winner of the contest, actually reached out to me when I first adopted him to see how he was doing," said Smith. "It was really nice to hear from her and see that she was following his career. Unfortunately he never raced, but it showed how small incentives like that contest can involve fans of racing and keep them invested in following some of the horses. He had such a great story behind his registered name I had to keep it as his show name."
As it turns out, Mayfield isn't the only one who remembers Superfection from his more famous younger years. Several people within the industry have also followed up on him as well, and Smith views that as a positive for racing overall.
"I think one of the most interesting things that have happened with owning Shaylon is how many people remember or recognize him from his past," said Smith. "I was at a show this summer and someone came up to me who remembered him from when he sold as a yearling. I have also met the veterinarian who worked with him as a foal.
"It is amazing to see how interconnected the Thoroughbred and the sport horse industry is, and how much support there is behind the idea of secondary careers for these racehorses."