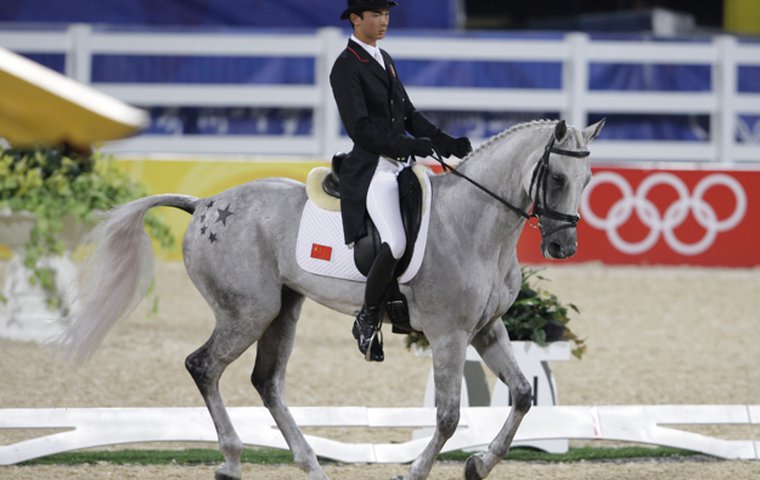 We've been documenting the astonishing possibilities of the Chinese racing industry all week, and the efforts of companies in the West to put themselves in position to take advantage, should it come to pass. It's a situation happening across equestrianism, but at present, horse welfare in China is just not equipped to handle it, as leading Chinese horseman Alex Hua Tian warned recently, Chris Smith reports.

As the rest of the world begins to sit up and take notice at the astonishing potential of the Chinese equestrian industry, a growing concern is that rushing to maximise that potential too quickly will result in a heavy price paid by the horses themselves. As western companies jostle for position so they are best-placed to cash in, the fear is that horse welfare may be overlooked, with dire consequences.
So it is the responsibility of those same western interests to make sure the welfare of the horses is given the highest priority. That was the message delivered by influential Chinese Olympic horseman Alex Hua Tian at November's annual conference of leading international horse charity World Horse Welfare (WHW) in London.
Hua Tian, who has taken part in WHW and Fédération Equestre Internationale (FEI) campaigns and was an ambassador for the 2010 Asian Games in Guangzhou, told an audience that included WHW President, Britain's Princess Anne, as well as leading government and international sporting and veterinary figures that equestrian sport in Britain had developed crucial structure and regulation gradually over more than 100 years.
"In China and such countries new to the horse world, there is nothing," he said. "There is no regulation, or qualification for vets, farriers, riding schools, instructors and trainers, breeding, the list goes on. There is currently no access to bute, or even basic antibiotics. Anyone carrying them into the country is liable to serious criminal penalties for smuggling, and foreign vets are not even allowed to practise officially in the country.
"It is these facts, coupled with the extraordinary growth forecast for the equestrian industry in China, that particularly worry me."
"This growth will not occur over 100 years, gently and organically like it has here. There are too many driving forces, both domestically in China and in the West. It looks like this growth may well be built on unstable foundations, driven by extraordinary wealth domestically and by western companies looking to develop and tap into a new and exciting market. Unlike normal industries, where the risk of growing quickly by trial and error can hurt the wallets of those involved, in the equine world those who hurt most in these circumstances will be the horses involved."
The equestrian industry in China was already growing at 15-20 percent a year, driven largely by the appeal to newly wealthy Chinese of the glamorous image of horse sports. It was easy to see how financially exciting the market would be to the western racing world once quarantine issues are resolved and restrictions on racing and gambling lifted.
Yet there were very few western companies and organisations "with their helping or welfare hats on," which meant, "there is nobody with the expertise to help on these matters that do not have a conflicting commercial interest."
He said it was the responsibility of the western groups driving the growth to ensure that their proposals involved "as a priority" allowances for the welfare of the horses involved.
Hua Tian, whose mother is British and has worked in China for 30 years and is also the senior adviser to the Chinese Equestrian Association, added: "Over the last 10 years we as a family have worked very hard to put the relevant people together in terms of training vets, stewards, judges, training instructors, and officials as well as getting Chinese media involved in not just the showing and exciting side of the sport, but the requirements behind the scenes for animal welfare.
"Working on a case-by-case basis – although it gives us a wonderful sense of self gratification – is woefully inadequate."
Future welfare issues in the sports world in China would be not only potentially distressing, but hugely damaging to the industry.
"It is now recognised that it is in everybody's interests to ensure that the right building blocks are in place," Hua Tian said.
---
Alex Hua Tian, 24, is both a British and a Chinese national. He was China's first Olympic three-day eventer when he competed at the Beijing Olympics in 2008. He won the FEI's inaugural HSBC Rising Star Award in 2009 and a prestigious 'Charisma Award from a leading Chinese media group the following year for "having a positive influence on the world around him." He has been based in the United Kingdom since turning professional.