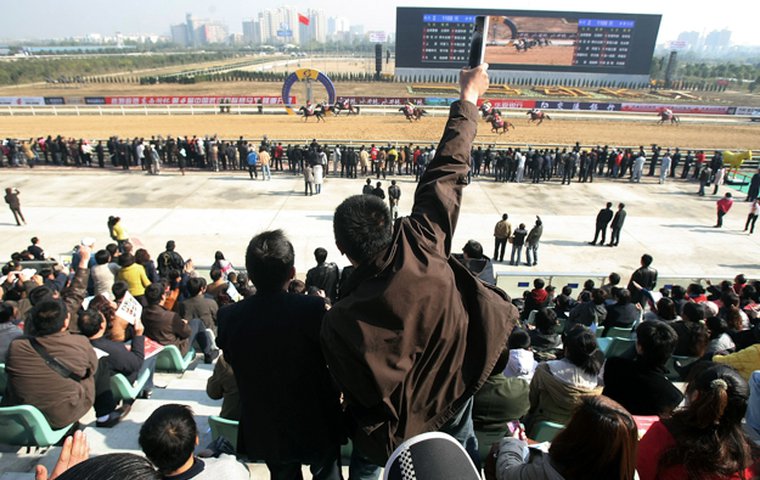 Several serious organizations remain poised to take advantage of any decision by the Chinese government to relent on its prohibition of betting, which, if ever made legal, would start a gold rush unprecedented in racing's history. The three most powerful appear to be Dubai's Sheikh Mohammed, the Tianjin Collaborators (Coolmore and Malaysian businessman Teo Ah King's China Horse Club) and, perhaps in pole position because it offers a very favorable social precedent on China's doorstep, the extremely wealthy Hong Kong Jockey Club. Brandon Hillier's investigation concludes.

Read Part I - Read Part II – Read Part III – Read Part IV
-----------
In his science fiction masterpiece, Dune, author Frank Herbert took the German word spannungsbogen and defined it for his purposes as "the self-imposed delay between desire for a thing and the act of reaching out to grasp that thing." It would seem that the Hong Kong Jockey Club's German CEO Winfried Engelbrecht-Bresges might know a thing or two about spannungsbogen, given the Club's strategy towards racing in mainland China.
Hong Kong horse racing netted more than HKD $93 billion (USD $13 billion) in turnover from its 83 race meets last season. The city has a population of seven million, and with more than 1.34 billion people in mainland China, according to the government census, the HKJC can see the potential that lies tantalizingly just across the border, especially given the increasing interest in the Hong Kong product among rich mainland Chinese.
The HKJC's Beijing Club House, opened in the first decade of this millennium was described by one local source as the nicest building in Beijing, and membership scores big brownie points in the keeping-up-appearances stakes, which is an on-going event of prime importance in the newly developing people's republic. The product certainly has appeal among at least some of China's many millionaires and billionaires to the north, although it's best not to shout too loudly about those mainland high-rollers playing for big stakes each week at Happy Valley and Sha Tin.
The HKJC has taken a steady, measured approach to its mainland China schemes, as befits an institution that seems so entwined in the political landscape of Hong Kong. It is incredibly cautious about any messages it disseminates via official channels. The Club is a massive contributor to the city's economy and also donates about HKD $1 billion (USD $130 million) each year to charities in the Hong Kong community.
Back in 2009, the HKJC struck a deal with officialdom across the border in Guangzhou to design and build an equestrian complex for the 2010 Asian Games. The site chosen was at Conghua ("chung-far" seems to be the favored pronunciation), northeast of Guangzhou's choking urban sprawl, and about three hours by road from Hong Kong.
With China a one-way ticket destination for horses, the Club even succeeded in creating a specific equine disease-free zone, a quarantine corridor stretching from Hong Kong to Conghua. The talk in 2009 was of a "post-games legacy" following the 2008 Olympics in Beijing, and you don't have to be Columbo to figure out what was going through the minds of the folks at HKJC headquarters at Happy Valley Racecourse.
According to a September 2010 HKJC press release, Engelbrecht-Bresges said that Phase 1 of the new Conghua Training Centre would be operational in 2014 when about 400 horses would begin to make it their regular training base.
It is no secret that the Conghua training base, when completed, will likely be the world's next state-of-the-art international racetrack, minus any racing. The massive 150-hectare (371-acre) site could house 1,600 horses if needed, and the track itself is apparently set to be something akin to Sha Tin's bigger younger brother.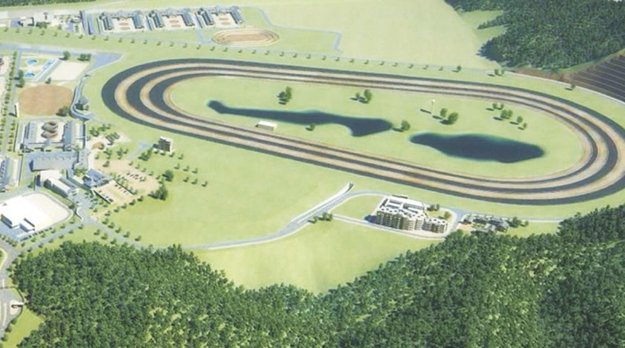 "I don't think anybody knows what is going to happen with racing in China," said the club's director of racing operations, John Ridley, to the South China Morning Post in 2012. "But we've designed the facility so that if opportunities do come up, we can take advantage."
In December, HKJC's Executive Director of Racing Bill Nader told Paul Haigh of Thoroughbred Racing Commentary that: "As far as racing in China is concerned, we are just passengers sitting back and observing what happens. We're building our Hong Kong Jockey Club training center at Conghua. But that's what it is: a training center for Hong Kong horses.
"Until there's some material development, we can't really make any judgment on where the future of racing in China stands," he continued. "There's no shortage of people with a viewpoint. But that's all they are, viewpoints. No-one can have an opinion with any conviction at the moment because there is no basis for such an opinion as things stand."
Hong Kong's Sha Tin-based trainers took a day trip out to Conghua last season and the word is that most were impressed with what they saw, although cynics might suggest that they were hardly going to say otherwise.
Even the HKJC, with its expertise and long established base camp at China's southern tip, is finding that there are no guarantees when dealing with Chinese red tape. Nowadays, the 2014 completion date for the Conghua complex is conspicuously absent in official sound bites. A firm date is about as elusive as the actual cost of the project. But the development is at least moving forward. If any money were to be wagered on which of the big projects would succeed in the long term, the odds would be shortest about the Hong Kong Jockey Club's long game strategy winning out. Of course, that is not to say it will be a smooth ride.
The HKJC is well positioned to overcome some of the infrastructure issues that presently limit the industry's development in China. Outside of the few wealthy equestrian clubs, medication is as hard to come by in China as is suitable feed. Transport is not easy, and the country lacks essential personnel from veterinarians to blacksmiths. Conghua's proximity to Hong Kong is a massive tick in the box for the Hong Kong Jockey Club.
Engelbrecht-Bresges has been operating in China's back porch long enough to be pragmatic about the situation. His view is that racing with betting is the only viable model, an unsurprising and almost certainly accurate view given the nature of the HKJC. But he is realistic about the odds of a swift Beijing policy shift on the issue.
"There have always been different provincial developments in China, usually following the model of building a racecourse, bringing in a lot of horses and then trying to find owners in the hope of getting a betting license soon," he told Haigh in December. "I think there is certainly a strong interest in racing as a sport in China, and at some time, racing will come. But I have not seen a case for a sustainable racing development plan that does not involve the legalization of gambling.
"I think there will be further experiments and further lavish spending, but I don't believe racing with betting is imminent as there is no indication of any shift in attitude in the Chinese government," he continued. "Someone at the highest level would have to take up the risk, and I have not seen many people in the upper echelons of government with the necessary appetite for risk."
Those words must carry a stark tone to the ears of investors who have pinned their hopes on the opening of horse racing's last, and greatest, untapped well. And Engelbrecht-Bresges offered little in the way of comfort.
"Even if a decision were taken tomorrow it would take at least four years to get the model functioning properly," Engelbrecht-Bresges said. "But the decision could be 10 years away. It could be 20 years away. It could be 50 years away.
"I would say now that Hannibal was closer to Rome than viable racing is to Beijing," he said with a laugh.
These things can be addressed with imported skill sets and the expansion of on-the-ground training, but all of that takes significant investment. Until the higher political will inside China matches the desire of private investors within and without the country, horse racing in China will remain in its current stalemate. The necessary political shift could happen anytime – this is China, after all – but the same was being said back in the early 2000s, and, for now, horse racing in China seems to remain that fleeting glint of golden promise obscured in the swirling sediment of a muddy puddle.
Additional reporting by Paul Haigh.
---