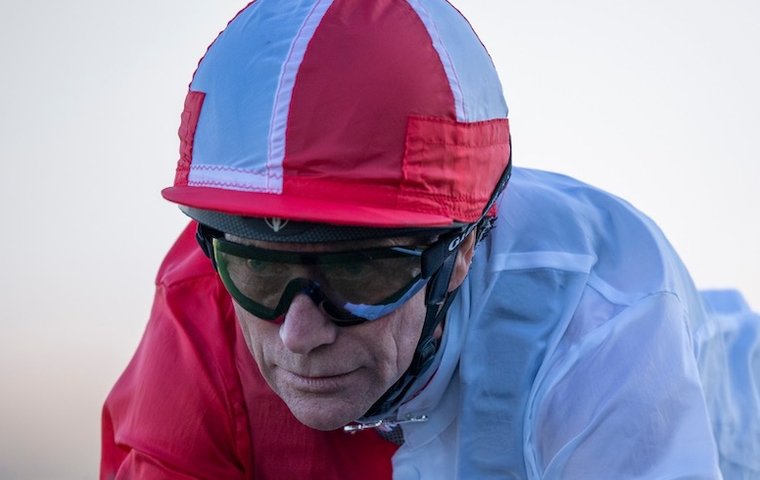 There's many a good tune played on an old fiddle. Just ask Terry Cain, the former leading British apprentice who rode a winner in Bahrain last week – at the age of 66.

Cain, whose career highlight in Britain came when he won the Cesarewitch on Flash Imp for his Epsom guv'nor Ron Smyth in 1973, rolled back the years to partner the 5-year-old Roman River for his old mate Allan Smith in a 1200-metre event on Friday's card at the Rashid Equestrian and Horseracing Club at Sakhir.
According to Cain, a longtime senior work rider for multiple Bahrain champion trainer Smith, this was a one-off comeback – unless coronavirus intervenes. "That's what's in my head and that is the plan," he says.
"But, if we're struggling for jockeys, especially with the coronavirus stopping people from flying, then I suppose you never know."
A well-known name in British racing until the late 1970s, Cain went on to become a 16-time champion jockey in Holland, making his living on a continental circuit also including Germany and Belgium for three decades. Having ridden his first winner on Bijou Boy at Salisbury in Southern England in July 1971, Cain has easily more than 1,000 winners to his name; he started going out to Bahrain with Smith when the latter left Belgium in 1994.
As well as the Cesarewitch, won when he was a five-pound claimer, his resume includes a couple of Dutch and Bahrain Derbys, plus a plethora of victories on the useful handicapper Hovis. He was also Mick Ryan's go-to rider for the prolific 'Boxberger' horses in the 1980s.
Cain has spent 50 years in racing altogether, having gone to Epsom to become an apprentice as soon as he left school at Mitcham in Surrey. "My dad told me I had to do it and now I don't know what else I could do," he laughs.
He got the call-up for Roman River when stable jockey Gerald Mosse failed to clear the doctor ahead of his planned comeback from a heel injury sustained at the first Bahrain International Trophy meeting in November.
"He is riding out and he was down to ride the horse, but he couldn't get clearance, so Allan threw it at me and I took the challenge on," says Cain. "I was riding until I was 60 anyway in Bahrain and around Holland and Germany, and, although I decided to retire, I'm still a work rider with Allan, so it wasn't as if I wasn't riding at all and I'm as fit as a flea."
Maybe so, but he admits it may not have been the wisest idea to resume a jogging regime before the race. "Well, he threw it at me four days before the race and I wouldn't have had a crack at it if I didn't think I could do it justice, but I went running for the first time in years and I didn't know what I was getting myself into!
"I hadn't done that for years and it finished me," Cain goes on. "It was better the second time but still a struggle, I must admit. There were a couple of time when I thought to myself, 'What do you think you're doing? Someone else should ride this.' But obviously Allan wasn't going to let me off so I have to thank him for that.
"I was just hoping the horse would carry me into the race far enough that I didn't have to work too hard!"
Saudi Cup day triumph
The association between Cain and Smith goes back decades. "He was riding in Holland and Belgium the same time I was there and when I took up this job in 1994, he came out as my stable jockey," says the trainer, who won a $1 million event on the Saudi undercard with Dark Power.
"When I went to Dubai in 2001, he went back to Holland, and then when I came back here he came back as second jockey. He hung up his boots six years ago but stayed on as a work rider."
There was every reason to hope Roman River might be the ubiquitous 'steering job', as Smith explains. "We all really fancied the horse as he'd been working really well with Dark Power leading up to the Saudi race," he says.
However, although Roman River won well enough in the end, it wasn't quite as straightforward as everyone expected before a two-length verdict over a dogged runner-up in Likethelook.
"It was harder than we thought," admits Cain. "He dominated the other horse in the final furlong and that one dropped away but I did think he'd take me further into the race, but it wasn't too bad. He won well in the end and I only had to give him two backhanders – which was lucky, because I don't think I could've used my stick properly!"