It might have been with a heavy heart that Reynaldothewizard, Dubai's most popular racehorse, left his box at Zabeel Stables for the final time. If it was, though, the 12-year-old didn't show it. He looked amazing, perhaps even better than at any stage of his racing career, and stalked out with a swagger.

When the hammer came down at $775,000 for the Speightstown colt, a half-brother to G1 winner Seventh Street, at the 2008 Calder Selected 2-year-olds sale, connections must have hoped that this unremarkable bay would become a smart horse. What no-one could have foreseen, however, was that he would go on to become a cult hero in Dubai, nearly 8,000 miles from that Florida sales ring.
As with plenty of popular horses, it's all in the name, and Reynaldothewizard takes his from his late owner Sheikh Rashid bin Mohammed Al Maktoum's admiration for Manchester United in general, and their then striker Cristiano Ronaldo in particular. The footballer worked magic on the pitch, and his namesake horse was to do the same in the desert.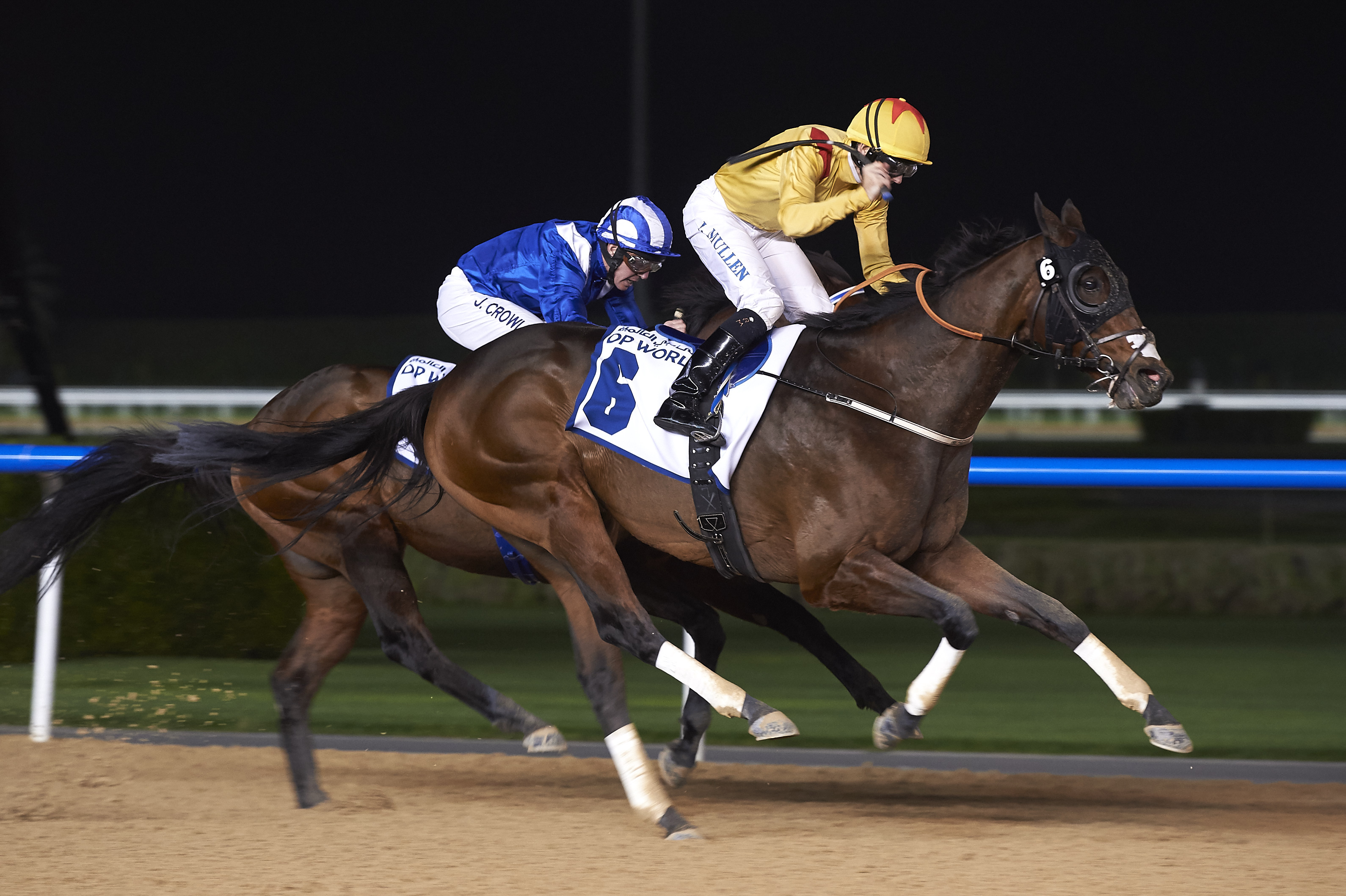 First, though, to try to conquer the U.S. All went according to plan early on when the colt, sent to trainer Eoin Harty, broke his maiden at the first attempt at Churchill Downs. A third in the G2 Saratoga Special followed that, then a few more disappointing efforts, before he was sent to his owner's plush Zabeel Stables base in Dubai, where morning training takes place in the shadow of the iconic Emirates Towers.
"To this day, his work was never inspiring," says Reynaldo's jockey, Richie Mullen, who opted not to partner the newcomer when he made his Meydan debut in a six-furlong handicap in November 2010. "We had two horses in the race and the other one, Captain Rio, had worked better. That was the one and only time I didn't ride him, and I remember Harry Bentley flashing down the outside on him, so he had a lasting impression on me."
Trainer Satish Seemar takes up the story. "The thing with Reynaldo is that we completely understood him, and he us. The grooms who were with him when he left; most of them were also looking after him the day he arrived.
"Horses like Reynaldo, who stay around a long time, are just good for the sport. People get to know them and they make them want to go racing, which is good for the game."
Annus mirabilis
Reynaldo certainly stuck around. Campaigned sparingly by the Zabeel team, the most he ran was four times in a season. Seemar, his assistant and nephew Bhupat Seemar, and Mullen, were quick to work out that Reynaldo ran best when fresh. Never a good mover, the team were always reluctant to commit to a race, wary that one of their star's regular hiccups might ruin their plans. Even so, his annus mirabilis came in 2013, when, aged seven, he won his last three starts, including the G3 Mahab Al Shimaal and the G1 $2million Dubai Golden Shaheen on Dubai World Cup night.
"That was a fairytale," says Mullen. "It was my first Group 1 and the boss's first Group 1 on the day when everyone wants to win. It really cemented our relationship together."
Reynaldothewizard's public following perhaps has more to do with his long career. The gelding won four renewals of the now G3 Dubawi Stakes, including in 2017, when aged 11.
A Hollywood ending at the grand old age of 12 wasn't to be, however, as he could do no better than third in the race this year, before closing out a memorable career with an outpaced seventh behind U.S. star Mind Your Biscuits in the Golden Shaheen.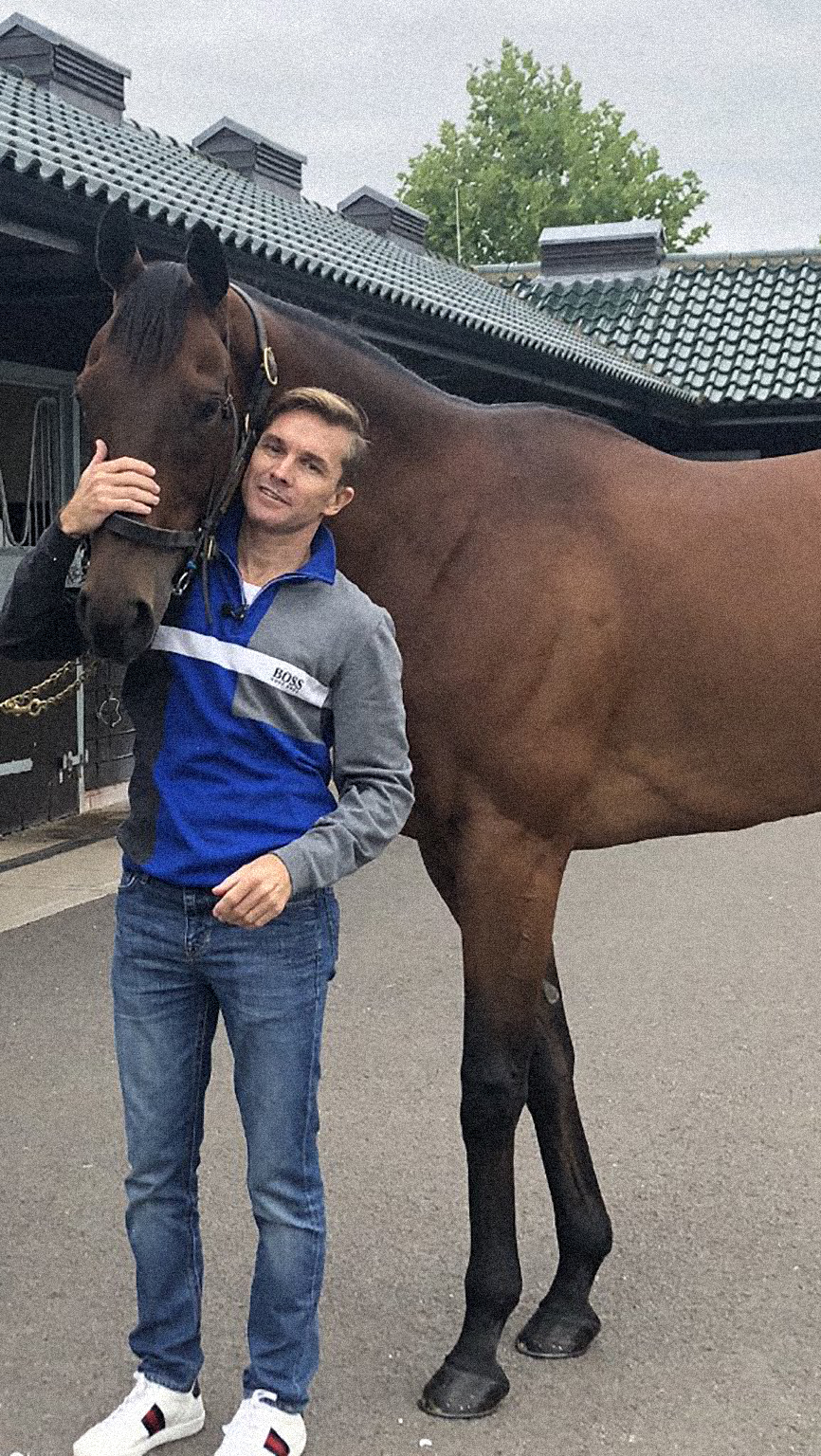 "I think what gets lost a little bit is his longevity," says Mullen. "He always competed at the top level, and did so right up until his last race."
Satish Seemar adds: "I knew two furlongs in to the Shaheen that this was it, time to call it a day."
So what's next for the UAE's best-known horse? Zabeel Stables had plenty of offers, from America and from the UK, to give Reynaldo a home for life. However, Sheikh Mohammed wanted to keep him close to his racing operation and flew the gelding on his private plane to the UK, where he is now part of the Godolphin Lifetime Care programme.
"He'll have a stable, a paddock, and a rider, to keep his mind fresh," says Seemar, "so I'm confident he couldn't be in better hands."
Mullen, meanwhile, was one of the first to visit his old friend in his new home. "He looks superb," he says. "I think it's fantastic what the boss [Sheikh Mohammed] has done, particularly since he [Reynaldothewizard] didn't even race under the Godolphin banner. He wanted to keep him as a family horse, which is what he deserves."

This article first appeared in the Oct-Dec 2018 issue of Gallop magazine, which is published by Thoroughbred Racing Commentary. Click here for subscription information