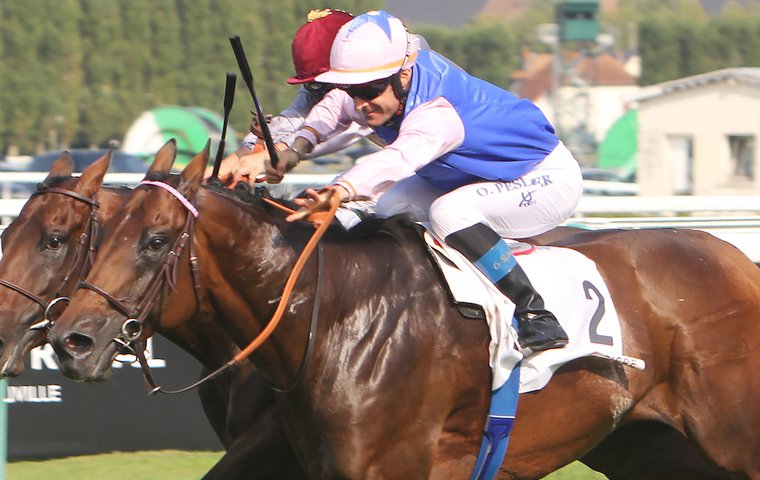 Rarely is a race run at Deauville on the last weekend in August ever expected to have a bearing on the Melbourne Cup, but we may have witnessed an exception on Sunday. And, if Tiberian, the winner of the G2 Grand Prix de Deauville, does happen to pick up the Melbourne Cup on the first Tuesday in November, scarcely a more romantic tale of the Turf will have been written.

Tiberian, you see, is the son of little-known Tiberius Caesar, whose principal occupation had long been as a teaser for his more popular stablemates on the stallion roster at French establishment Haras Du Logis, home to many Darley sires over the years.
In an attempt to maintain his libido, Tiberius Caesar, once a purchase from an £8,000 claimer, was permitted to serve the Marju mare Tomasina. The result was Tiberian, who has now won six of his 17 starts and is set to go into quarantine at Newmarket next month, prior to a trip to Melbourne.
For part-owner Julian Ince, manager of Haras Du Logis, it has been almost like a dream. "He is running well, and we feel he will like the conditions in Melbourne later in the year," Ince said.
"We are going to do it the right way. We plan to send him down to Australia on the first shipment and see what unfolds from there," he explained.
The Deauville turf track has taken a terrible battering, as usual, with constant racing in August, following extended use of the course earlier in the year because of the transfer of fixtures from Longchamp.
On ground that was 'dead' and chewed up on Sunday, Tiberian looked the part as he defeated Doha Dream and Travelling Man in the G2 race over 2,500m, which was arguably one of the best trials for Melbourne seen in Europe this year.