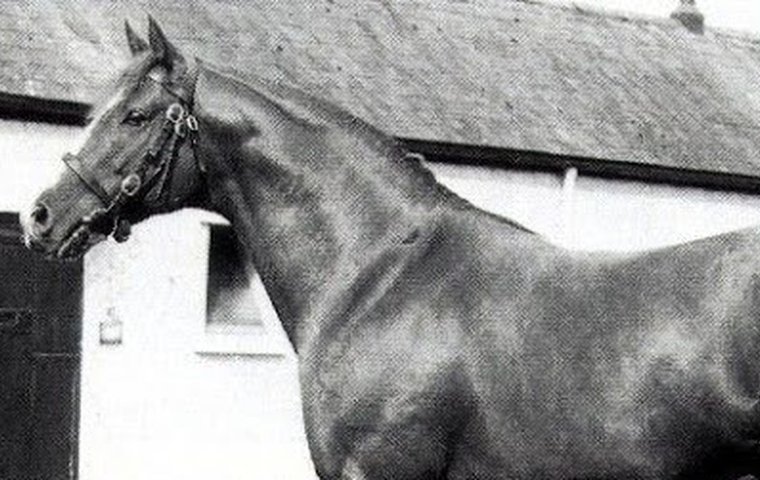 Whether Enable can make history by winning her third Prix de l'Arc de Triomphe or not, a cleanly run race is certainly at the top of the wish list for racing aficionados.

That's because everything old is eventually new again, both in life and in racing. No matter where one stands when it comes to Category 1 and Category 2 interference rules, in the aftermath of this year's Kentucky Derby, one of the stranger arguments surrounding disqualifications was that they simply do not happen in major races. Except, of course, they do.
As it happens, the winner has been disqualified three times in the Arc, the first coming in 1925 and the last involving a repeat winner. In 1985, Rainbow Quest was famously awarded the race after Sagace, who had won the Arc in 1984, was demoted from first to second for interference.
Obviously, things have changed since then, both from the perspective of regulations — France moved to Category 1 rules last year — and technology. Still, disqualifications happen, even in the biggest races around the world.
This year marks the 60th anniversary of perhaps one of the most memorably odd editions of the Arc, when there was a five-horse blanket finish, two dead heats, two objections, and a disqualification — none of which involved the odds-on choice to win, who ran the worst race of his career (but with good reason).
Additionally, the eventual winner wasn't even really supposed to be running at all, except the stewards would not allow him to be scratched before the race.
The players
The 1959 Arc drew a field of 25 horses but had a clear favorite. Herbager was odds-on to win after an unbeaten season in France that included victories in the Prix du Jockey Club (French Derby) and Grand Prix de Saint-Cloud, as well as the Prix Greffulhe, Prix Hocquart, and Prix du Prince d'Orange.
Herbager was especially impressive in the Prix du Jockey Club. Although he beat Dan Cupid by a mere neck, they left the next closest horse, Midnight Sun, five lengths behind. While Herbager and Midnight Sun also contested the Arc, Dan Cupid did not. However, Dan Cupid did go on to sire none other than the mighty Sea-Bird, winner of both the Epsom Derby and Arc in 1965.
Then there was Saint Crespin, who came with lovely bloodlines and high expectations. He was a half-brother to the ultra-talented Tulyar, who won the Epsom Derby, Eclipse Stakes, King George VI and Queen Elizabeth Stakes and St Leger, among others, in 1952.
Bred and owned by Prince Aly Khan, Saint Crespin ran into health issues while trying to live up to his potential. He won his only start at two and was a winter favorite to win the Derby like his half-brother. As a 3-year-old, he won his debut but then disappointed in the Prix Jean Prat, and it came out he was battling intestinal problems. Saint Crespin ran fourth in the Derby before rebounding to take the Eclipse like his famous sibling had done seven years prior.
Herbager and Saint Crespin were viewed as the most talented 3-year-olds in the 1959 Arc field, while a 5-year-old named Primera was the second choice overall. Primera, who would have the services of Lester Piggott in the Arc, had put together some nice victories, including the Ormonde Stakes, Prince of Wales's Stakes, Gordon Stakes and Ebor Handicap leading up to the race.
The reason Primera was second choice instead of Saint Crespin? On the Thursday before the race, trainer Alec Head discovered Saint Crespin had injured a leg in his box. By Arc day, he and Prince Aly Khan decided the horse should not compete and requested permission to withdraw him. Their request was denied, as the veterinarian who examined Saint Crespin told the stewards the injury wasn't significant enough to keep him out of the race.
Saint Crespin would be running in the Arc after all.
The race
After an uneventful start, it quickly became clear it was not going to be Herbager's day, as he was unexpectedly in the back of the pack. Although he ran on and eventually finished tenth, less than three lengths off the winners, he was never truly in contention.
Meanwhile, as the field drew closer to the finish line, Primera and Saint Crespin gained on leader Midnight Sun, with Mi Carina and Le Loup Garou also closing ranks.
As they charged to the wire, Primera began to tire, but Midnight Sun and Saint Crespin continued on, nearly stride for stride. Although Midnight Sun drifted from the rail, he and Saint Crespin passed the post in tandem with La Loup Garou, Mi Carina, and Primera just behind (see video below).
It would take 12 minutes before a winner was announced.
In the end, Midnight Sun and Saint Crespin had officially dead-heated, while Le Loup Garou was a short head behind them and a short neck in front of Mi Carina. Primera was another short neck back in fifth. Half a length back from Primera came Exar and Fatralo, who dead-heated for sixth.
Although the race was over, who won was far from finished.
The fallout
Neither of the winners cared for the announcement.
George Moore was aboard Saint Crespin, and as soon as the dead heat was declared, he filed an objection. He felt Midnight Sun had bumped Saint Crespin multiple times in the straight, keeping him from being able to win.
Midnight Sun's trainer, Francois Mathet, however, believed his charge should be the rightful winner after discussing it with jockey Jean Fabre. He filed an objection against Saint Crespin, saying it was he who caused the trouble.
Another 20 minutes passed by.
In his book The Grand History of the Prix de l'Arc de Triomphe, Arthur Fitzgerald describes the scene thus: "After what seemed to be an eternity to the connections of those involved, the stewards announced an amended result. Saint Crespin was declared the outright winner, and Midnight Sun was relegated to second place for hampering and bumping the Prince Aly Khan's colt on several occasions.
"Francois Mathet's objection was overruled, and Jean Fabre was suspended for a week. The camera patrol film showed that Midnight Sun had bumped Saint Crespin in the final stages as he came away from the rails, causing him to falter and lose outright victory."
Use of film, which helped determine the winner, had only been introduced at Longchamp a month before.
It was surely a race that no one in attendance would forget. Even outlets as far away as the American magazine Sports Illustrated covered Saint Crespin's victory. The lead of its story summed up why:
"Just as the World Series crowns the American baseball summer, so the French horse race known as the Prix de l'Arc de Triomphe crowns Europe's summer of racing. Last week the 38th running of the glittering Arc drew a crowd of 80,000 to chestnut-shaded Longchamp, and the way to say it simply is to say that they got a horse race for their time, money and devotion."
Times gone by
Although Saint Crespin won despite injuring his leg earlier in the week, he came out of the race lame. It was not deemed serious, however, and he was left in training. But it just wasn't meant to be for him.
"Saint Crespin seemed dogged by ill fortune," wrote Fitzgerald. "While being exercised with Alec Head's string at Chantilly shortly after his Longchamp triumph, a large branch fell on his lad. The terrified colt galloped riderless into a tree and injured his shoulder so badly that he had to be retired immediately to the Prince Aly Khan's Gilltown Stud in Ireland."
Although Saint Crespin sired some notable names — among them 1969 Epsom Derby runner-up Shoemaker and 1000 Guineas, Epsom Oaks, and Irish Oaks winner Altesse Royale in 1971 — he was not overly successful at stud. Saint Crespin was sold to Japan, where he also failed to gain any major notoriety. His last crop of foals, which featured two winners from three horses, was born in 1979.
Midnight Sun came out of the Arc in good form and travelled to America to compete in the Washington DC International Stakes. He finished second again, this time both literally and officially, behind champion Bald Eagle. Bald Eagle went on to sire 1972 Arc winner San San.
Herbager also emerged from the Arc lame after tearing ligaments in his left foreleg, and it is believed he stepped in a hole not long after the race started. The Arc injury ended his career, and Herbager entered stud in France in 1960.
In 1964, Herbager was sold to Bull Hancock and relocated to Claiborne Farm in Kentucky, where he stood until his death in March 1976. He is buried in the farm's main cemetery, which is also the final resting place of Secretariat.
During his stallion career, Herbager sired over 60 stakes winners including Grey Dawn (major wins included Grand Criterium, Prix Morny), Sea Hawk (Criterium de Saint-Cloud, Grand Prix de Saint-Cloud), Dike (Breeders' Futurity Stakes, Wood Memorial), Loud (Travers Stakes), Big Spruce (San Luis Rey Handicap, Marlboro Cup Invitational Handicap), Bag Of Tunes (Kentucky Oaks), and Our Mims (Coaching Club American Oaks, Alabama Stakes).
Additionally, Herbager also sired the likes of Ballade and I Will Follow. Ballade is the dam of champions Glorious Song and Devil's Bag, as well as leading sire Saint Ballado.
I Will Follow, meanwhile, is the dam of none other than Rainbow Quest.