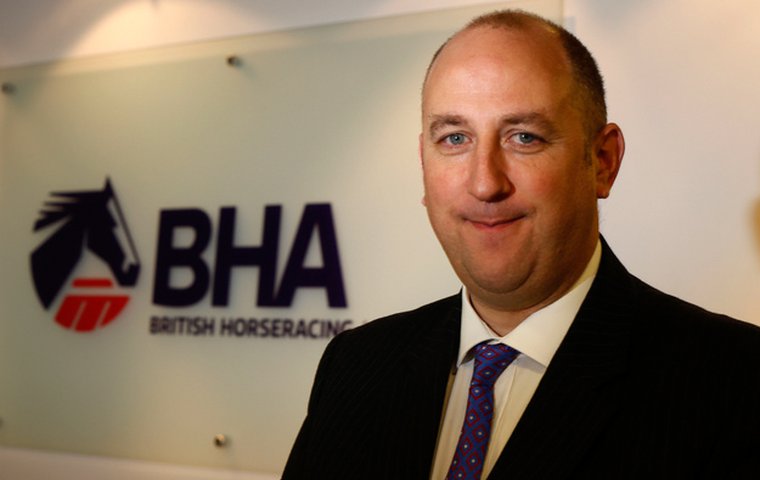 The honeymoon is over for the new team in charge at the British Horseracing Authority. Former bookmaker Nick Rust, a controversial choice to replace Australian Paul Bittar as chief executive, has had a month to learn the ropes, but now the time to get serious has arrived.

The signal that the first major test is here for Rust and the BHA's new-look non-executive board came on Feb. 5, when British sports minister Helen Grant launched a consultation period aimed at finding a new mechanism to replace the levy on bookmakers, the main funding system for the sport in Britain. The idea is to enshrine in law a new "racing right" to a decent cut from the money bookmakers make on bets struck on British racing.
Achieving a satisfactory agreement is central to the task facing Rust & Co. And the signs are promising. Indications of greater cooperation between bookmakers and the BHA were apparent in the unusually early agreement last September for the 2015-2016 Levy (the 54th), when home-based bookmakers, handing over 10.75 percent of gross profits on British racing, agreed to contribute £74.3 million, including £7.8 million from the Betfair betting exchange.
Indeed there is optimism generally in racing that the new system, once it is agreed, will prove the answer to British racing's long-standing funding problems. As BHA Chairman Steve Harman said in December: "We have a landmark opportunity to secure a modern, fair, and sustainable funding mechanism, and generate future growth and more jobs in our industry, greater returns to our participants and a new partnership with the betting industry."
It may not be quite as simple as that, however. Nowadays racing is responsible for less than 20 percent of British betting turnover, and bookmakers have increasingly concentrated on levy-free products - such as online gaming, virtual racing, and FOBTs (fixed-odds betting terminals) in betting shops - that provide far higher value for their shareholders. They may be less than enthusiastic if they are required to hand over an even greater percentage of their declining take on British racing than they do at the moment.
Their answer instead would be to find a way of reversing that decline. Take steps to make racing more attractive to bettors and everyone wins, they argue.
In fact - and this was another important sign of cooperation from bookmakers during Bittar's tenure - one move in that direction was the voluntary 2014 agreement by the leading betting-shop chains Ladbrokes, William Hill, Coral, and Betfred to provide a further £4.5 million a year for four years in a bid to help the BHA try to deliver a more competitive racing product. Whether that agreement continues for the remaining three years depends very much on what scheme is introduced to replace the Levy.
Rust, formerly head of the retail division at Ladbrokes, certainly knows all the angles on the bookmakers' side of the story. At 47, he has a betting industry career spanning 27 years. Initially starting out as a cashier with Ladbrokes, he then moved to Skybet, where he was managing director, before being appointed head of Coral Bookmakers retail division. He returned to Ladbrokes in 2011 as retail director of 2,500 betting shops and 13,000 staff.
Many in racing were unhappy with the choice of a man they saw as a dyed-in-the-wool bookmaker to be Bittar's successor. His job was to get the bookies to cough up a lot more, but the concern was that he could be over-sympathetic to their cause.
Harman would have none of it, however. After appointing Rust to work alongside six new non-executive directors with little profile in racing but plenty of high-level experience in regulation, media and communications, government relations, law, human resources, welfare, and betting, the chairman said: "I would say this is one of the best boards I have ever hired, and one of the best chief executives I've ever hired."
There has been approval also from the main stakeholder groups in British racing, which were consulted before the appointments were made. Racehorse Owners' Association Chief Executive Richard Wayman said: "The Racehorse Owners' Association welcomes Nick's appointment. It was essential that the new BHA chief executive already had a detailed knowledge of the opportunities and challenges facing British racing so they could hit the ground running."
Rust's experience in fact is not confined to bookmaking. He has also been an owner of racehorses since 2005 and currently has four with trainer Micky Hammond in Middleham, Yorkshire.
He said after starting work last month: "I am thrilled and honoured to be taking on the role. Racing is a huge sport and critical to many areas of the economy. It has many exciting opportunities ahead and I know that the industry can grasp these."
The time to start grasping those opportunities is now upon him, but there are many areas of concern to grapple with:
Racecourse media rights
On top of money from the 2015-16 Levy scheme, racecourse media rights and other track income will provide an additional £58.4 million towards prize money - up 16.6 percent on the 2013-14 contribution of £48.6 million.
But that income isn't guaranteed. Future levels are uncertain as racing's share of betting shop turnover continues to face increasing competition not only from FOBTs and virtual racing but also from levy-free betting on other sports and foreign racing, which is cheaper to beam into betting shops at €12,000 (£8,900) a meeting maximum for France, compared to up to five times as much for British racetrack media rights payments (between £6,000- £8,000 per race, depending on turnover).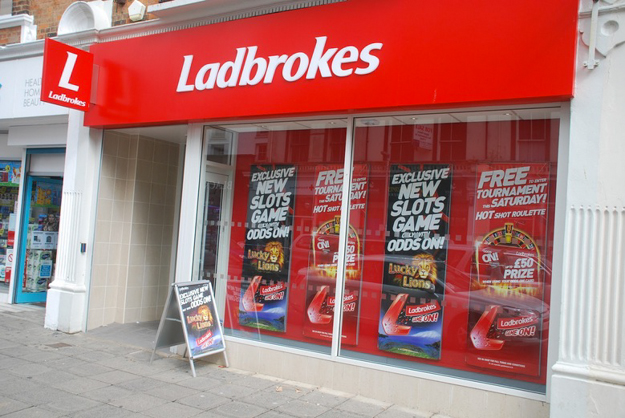 Offshore betting
British racing could benefit from a windfall of around £20 million a year if an offshore levy is introduced on bets taken from British punters on British racing.
In recent years, betting operators, including William Hill and Ladbrokes, have moved their phone and internet operations to Gibraltar to avoid paying the Levy and drastically reduce their tax liabilities. There taxes are levied at just 1 percent and the maximum to pay is £425,000 a year. The changes are in line with British Government policy of taxing gambling (at 15 percent of gross profits) at the place where the customer is based and not where the company is based.
However, Helen Grant has still not yet revealed the findings of an earlier consultation asking interested parties to put forward their views on the practicalities of implementing it. This will now be considered along with findings from the current consultation process.
Fewer breeders and owners
The number of breeders registered in Britain has fallen from 4,621 in 2009 to 3,400 in 2013 (and some estimates put it as low as 3,100). Not surprisingly, registered owner numbers with horses in training for flat and jump racing has fallen by more than 14 percent from 9,014 in 2009 to 7,707 in 2013.
The reason for these declines is simple: poor prize money returns for middle to lower grade racing compared to foal and training costs.
Not enough racehorses
The annual British foal crop has fallen by 21 percent in the past five years - to 4,420 in 2013, and it was likely to be still lower for 2014. By the end of September the figure stood at 4,255, and Sam Wallace, deputy stud manager at Weatherbys, the British racing secretariat, said: "The final total will be only about 50 more."
Total annual meetings increased this year to 1,471, seven more than in 2014. But the reduced numbers of owners and foals are making it more and more difficult to maintain sufficient racehorses to fill this bulging racing programme.
The battle to combat small fields
Fewer horses and more fixtures mean smaller, less competitive fields - and less betting revenue. To try to tackle the problem, the BHA has removed 170 races from the programme this year, including 70 on the all-weather during January-March, and has begun a three-month trial in which lower grade all-weather races are scrapped if they attract four or fewer runners at the final declaration stage.
Both moves are unpopular with racetracks, however, as they lose media rights payments for the affected races.
More popular is an initiative to increase and extend place prize money, funded largely from the big four bookmakers' £4.5 million extra annual contribution. Under the scheme, which began at the start of December and runs through 2015, at least £400 is being paid down to eighth place for eligible Class 2 races and down to sixth for eligible Class 3-6 races (with £350, £300, £250, and £200 respectively for sixth place).
Overall minimum values for different classes of race will increase from April, most notably for Class 4, 5, and 6 races - up by £300, £500, and £500 respectively to £6,100, £4,500, and £3,500. Prize money for these races has changed little over the past 10 years.
The pull of France
Yet, even with these efforts, British prize money pales alongside that available on the other side of the Channel. Indeed, a growing number of British trainers are sending horses to compete in France, where the prize money is up to six times better for maiden and handicap races, or even starting full-time training operations there.
Andrew Hollinshead, son of renowned trainer Reg Hollinshead, who died in 2013, is among the latest to test the waters, having moved seven runners to a boutique stable at Lamorlaye, next to Chantilly, from Rugeley in Staffordshire on Jan. 16.
"My wife and I have always loved coming racing in France, and for a number of years, I brought a few horses each winter to race at Cagnes Sur Mer," Hollinshead said. "It's becoming harder and harder to make a living out of the game in England, with average prize money being so low, and each time you send a horse to a racetrack it costs the owner around £500. In France, the travel costs are aided by a contribution paid by France Galop, on top of which the prize money is so much better."
Hollinshead, 54, is taking a deliberate approach. Living out of a hotel for the time being, he hasn't wholly abandoned British racing.
"Like my father, I have always taken my time with horses, not rushing into running them too early, similar to the French way, which is more geared to a 3-year-old and older racing programme than in England. My sister, Sarah, will continue to run the yard in England, with around 15 horses stabled."
An urgent issue
With the current consultation process running until March 12, the entire British racing industry is holding its breath and crossing its fingers as the BHA team set about making their case.
As ROA's Richard Wayman said: "You only have to look at the returns to our horseman compared with other major racing nations to see that the fundamental issue facing British racing is its continued lack of funding.
"The British owner will on average recover around 24 percent of their training fees, which compares with 53 percent in France. At the same time, you have our retail bookmakers saying they are paying even more for racing, and it will reach a tipping point when our product becomes too expensive.
"Of course, ensuring that remote bookmakers also contribute to the cost of the sport is an urgent issue, and in my view the sport's financial model has to be improved if we want to continue to encourage people to own horses and attend race meetings."