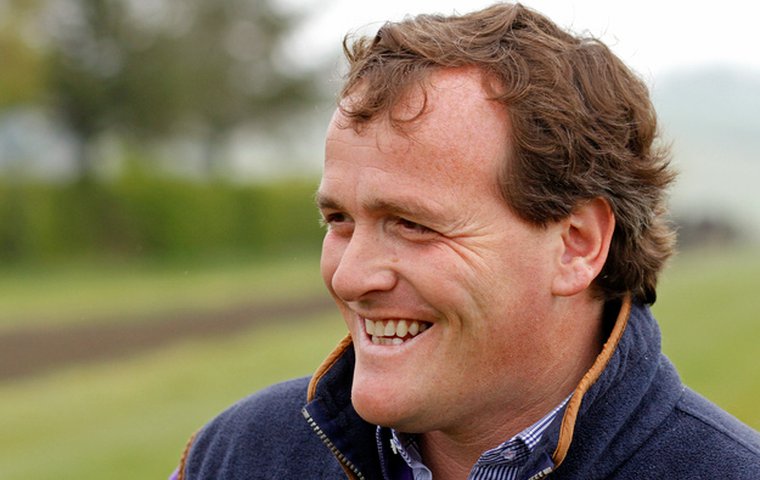 Britain's famous summer festival, which starts next week, has special significance for the young trainer who has just taken over the reins from his father at of one of Europe's most powerful stables, as Julian Muscat discovered.

There are two ways to contemplate Richard Hannon, Jr. The first is to marvel at a debut season that may yet propel him to the British trainers' championship. The second is to see him at the helm of a stable in which he has been a vital presence for the last 12 years.
While Hannon is delighted to have taken over from his father, also named Richard, at the start of 2014, the two are so joined at the hip that turf chroniclers have long since abandoned drawing distinctions.
"Everything remains the same except for the name on the [trainer's] licence," Hannon said of the handover. "Dad continues to be involved in most things and that's the way it will stay until he decides otherwise."
The transition has been seamless; so much so that one of Britain's most successful Thoroughbred academies is angling for a fourth trainers' title in five years. It is currently locked in a battle for supremacy with John Gosden's Newmarket stable, which captured the title in 2012.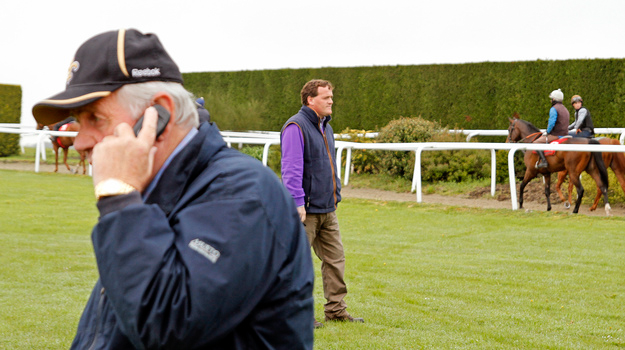 A perfect vignette will unfold at Goodwood's fabled July festival, which starts July 29 and whose highlight, the G1 QIPCO Sussex Stakes over a mile, is run the following day. The race is effectively a match between Hannon's 4-year-old Toronado and Gosden's year-younger tyro Kingman.
In this, Hannon can be forgiven a sense of déjà-vu. Three years ago the stable's Canford Cliffs squared up to Frankel in a Sussex Stakes billed as the "Duel on the Downs," the latter word denoting Goodwood's setting on picture-postcard downland, a few miles inland from the south coast.
Except that the duel never materialized. As Frankel galloped out to a bloodless victory, Canford Cliffs labored home with a damaged tendon that ushered him straight into retirement.
However, last year's renewal brought redemption when Toronado stalked Dawn Approach before ambushing him with a withering late charge. But Toronado is now the hunted as Kingman, imperious among sophomore colts this term, endeavors to bridge the generation gap.
"It should be one hell of a race," Hannon vouchsafed. "Toronado has improved from his [seasonal] comeback at Royal Ascot [where he won the G1 Queen Anne Stakes] and has experience over the course. That may give him a bit of an edge."
Hannon's reference to course knowledge is a pertinent one. The one-mile start is near the highest point of some rolling terrain and features a solitary right-handed turn into a downhill straight embracing several discernible undulations. Similar to the seven-furlong grass strip at California's Santa Anita Park, it tends to breed course specialists.
But that's not the only unique characteristic within a five-day meeting more readily known as "Glorious Goodwood." Linen suits and panama hats decorate a setting of rare natural beauty that has been developed with feeling by the racecourse's owner, the Duke of Richmond.
Indeed, many turf regulars prefer it to Royal Ascot for its smart informality. It is akin to an upper-crust garden party with the crust cut away. It is also the most summer-like of Britain's diverse series of racing festivals.
And Hannon simply can't wait.
"Goodwood is about the prettiest racecourse in Britain, and over the years, it has been one of the luckiest for us," he said. "We always take a lot of our good horses there – and a lot of our owners, too."
So much so that the owners' bar often resembles an official Hannon function, with father invariably to the fore.
"It's great for us," Hannon said. "We can have a bit of a party, win or lose, and it's not far home at the end of the day."
In making the short journey from Wiltshire in their private plane, Hannon can leave at midday and reach Goodwood in plenty of time for the first race. Equally, he can depart 40 minutes before the sun sets and be home before dark.
Hannon's favourite Goodwood memory is a dead-heat between Canford Cliffs' 2010 Sussex Stakes triumph and the 2008 G2 Lennox Stakes victory posted by Paco Boy.
"I loved Paco Boy," he reflected. "He was a very special horse."
Paco Boy holds the dubious distinction of having fared best of the stable's nine Breeders' Cup runners to date - he finished fourth behind Goldikova in the 2010 Mile.
The Hannons have been irregulars at the Breeders' Cup, largely because they campaign horses thoroughly throughout the British summer. Yet a deal of the family's reluctance stems from early endeavors, which met with catastrophic consequences.
The stable's first Breeders' Cup runner, Showbrook in the 1991 Juvenile, fared so badly that he was virtually pulled up.
The second, Mr Brooks in the following year's Sprint, tragically shattered both his front legs after four furlongs and speared his jockey, Lester Piggott, into the uncompromising Gulfstream dirt. Six days later, Piggott celebrated his 56th birthday in a Florida hospital nursing a broken collarbone and two broken ribs, but the legendary jockey was lucky his injuries weren't far worse.
Mr Brooks was posthumously named European champion sprinter and champion older horse at the year-end Cartier Racing Awards ceremony.
"Let's just say we haven't had the best of luck," Hannon offered.
But the tide is turning. The stable has saddled six Breeders' Cup runners in the last four years and is committed to pursuing that elusive first victory by its expanding patron base. Sheikh Joaan bin Hamad bin Khalifa Al-Thani, a recent recruit who owned both of Hannon's runners at Santa Anita last November, is firmly committed to racing horses internationally.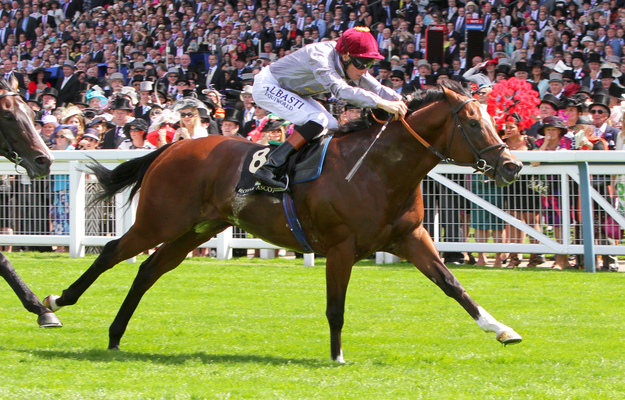 It seems implausible that a stable so renowned on home soil is bereft of a major triumph beyond Europe's borders, but that seems sure to change.
"We will run horses in races we think will suit them, wherever they happen to be," Hannon maintained.
Meanwhile, Hannon has eyes only for Goodwood, where victory for Toronado may be required to counter Gosden's superior strength in the middle-distance division.
There is, in fact, an ominous precedent. When Hannon saddled his first classic winner, courtesy of Night Of Thunder's 2,000 Guineas victory back in May, he gained it at the direct expense of Kingman.