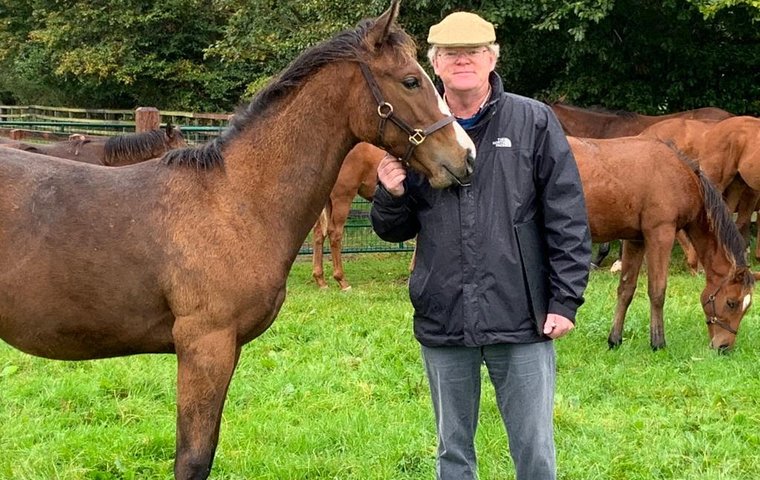 Racing history was made down under last Saturday, when Russian Camelot became the first Northern Hemisphere-bred 3-year-old to land an Australian Derby (and there have been 852 of them since 1855). The son of Epsom Derby winner Camelot was foaled on March 29, 2017, making him a huge 172 days younger than runner-up Dalasan, and 144 days younger than any other runner.

The victory was not only sweet for connections in Australia, but also for Jeremy Brummitt, the man responsible for persuading trainer Danny O'Brien to look beyond the European horses-in-training market and consider the Tattersalls October Yearling Sale as a viable source of Australian G1 winners.

Great British Racing International spoke with Brummitt in the wake of his purchase's historic victory to find out more about his thinking behind the audacious plan and his hunger to prove that it was no fluke.

Jeremy Brummitt's résumé is not lacking in variety. Now a bloodstock consultant for a number of loyal clients who rely on his expertise at the sales, Brummitt has zig-zagged his way across the racing and bloodstock industry, bringing together lessons learnt from time spent in a diverse range of roles.
He has done stints as assistant trainer, both at home to Robert Baker and in America to both David Whiteley and Rick Violette; he has earned his stripes in stud life under the auspices of Taylor Made Farms, Britton House Stud, Tartan Farms, Bob McCreery and Neville Dent; he even relied on his professional gambling abilities for one 5-year period.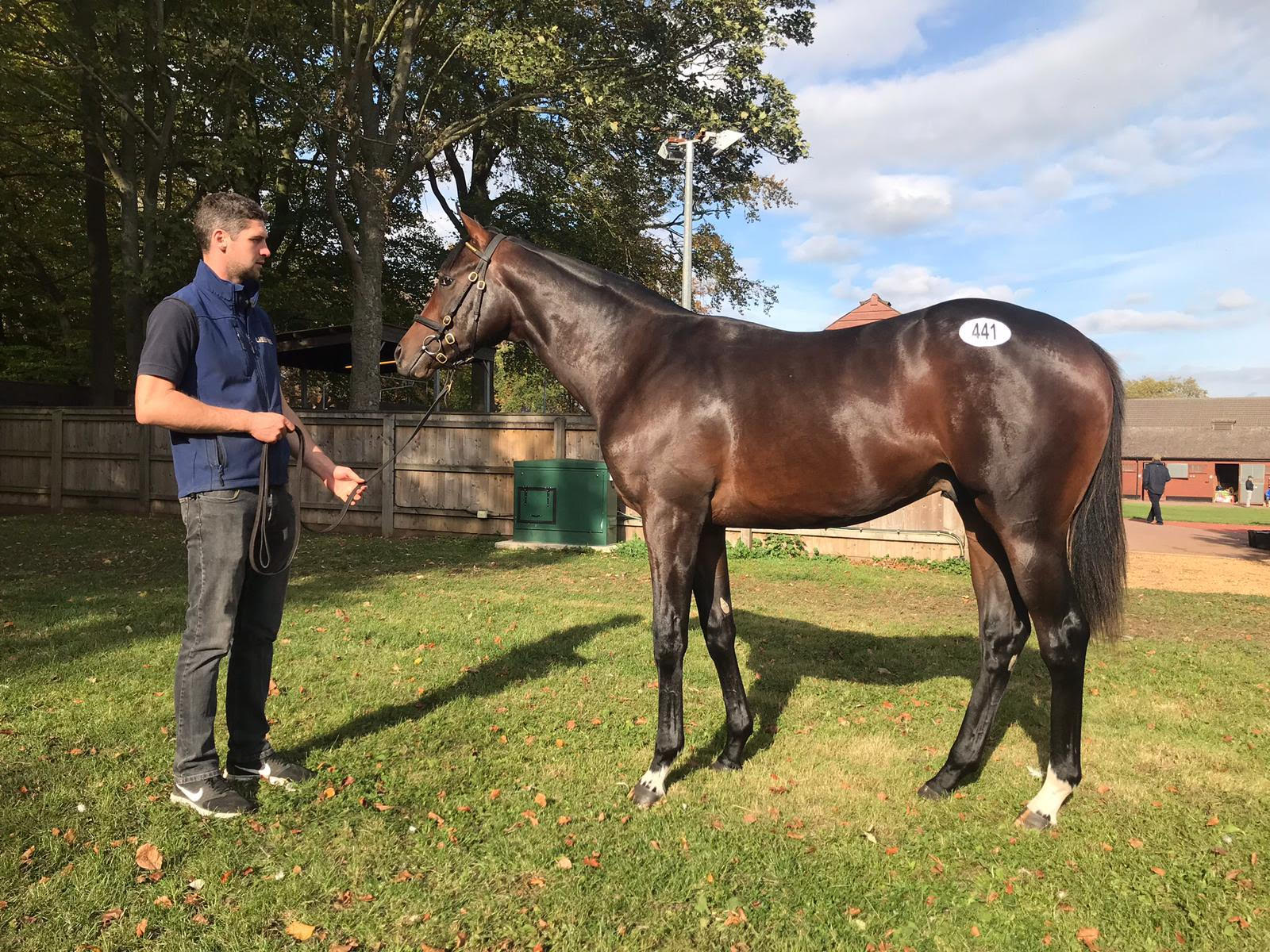 Today, alongside his bloodstock consultancy business, he advises Heatherwold and Clearwater Studs in England and co-manages Enterprise Investment Scheme-turned-syndicate Quantum Leap Racing, which has successfully converted a number of blind investors into committed owners.
Brummitt's wide range of experience has cultivated in him a confidence and a fearlessness – that is not to say a recklessness, by any means – when it comes to going where few have gone before.
Perhaps this confidence and fearlessness have granted him the liberty to think outside of the box, something that has been highlighted in the racing press over the past seven days in the wake of Russian Camelot's victory in the G1 South Australian Derby last Saturday (see video below).
The colt, who Brummitt purchased for 120,000 guineas on behalf of Australian trainer Danny O'Brien at Tattersalls October Yearling Sale Book 1 in 2018, became the first Northern Hemisphere-bred 3-year-old to land an Australian Classic. Given the age disadvantage, the feat has been heralded as extraordinary, and Brummitt's vision for the largely untapped potential of the European yearling market for Australian buyers has not gone unrecognised.
"I think it gives me a big edge," Brummitt says, reflecting on the long and winding road that led him to buying horses. "There's nothing wrong with an old-fashioned long apprenticeship, and I think I understand the likely issues facing every stage of the process. So, when I go to a sale, I understand that a vendor has had to do to show his horse in the best light, and I think I understand what a trainer is frightened of having to deal with and what he can deal with."
Brummitt is undaunted by the prospect of veering from the well-trodden path in the name of trying to break new ground.
"The world wouldn't progress without people trying something new," he remarks. "Vincent O'Brien sent Sir Ivor to Pisa for the winter before he won the Guineas, and he'd already been a champion trainer many times."
Despite 90 percent of his client base being domestic, Brummitt has his finger firmly on the pulse of the international bloodstock scene and is always on the lookout for opportunities that others may not see, let alone be prepared to take. Australia has been on his radar for a long time.
"I've always been keen on trying to produce horses for Australia because I thought there's been a weakness there for some time, and we tried hard, it took a long time for us to get it going actually. Gallic Chieftain and Lord Fandango were bought by OTI off us after we raced both of them up here and then sold them down there. That was the start of it all."
Granted, there is nothing ground-breaking in sourcing European horses-in-training who can go on to excel down under. The significant emphasis on breeding speed into Australian pedigrees over the past few decades has left many of the jurisdiction's bloodlines lacking in the stamina that is found in abundance in their British, Irish and French counterparts. Multiple G1 winner Hartnell and Melbourne Cup winners Fiorente and Green Moon are just three examples highlighted in this TRC article last October.
It was, however, a venture into the unknown when Brummitt arrived at Park Paddocks in October 2018 with O'Brien's blessing to find an unraced colt that could begin his career in Australia and ultimately win the Melbourne Cup.
"I convinced Danny that it was best to go with untried stock and let him develop them himself," he explains. "I don't really do business with many tried horses. I focus on undamaged goods. So, we bought two horses two years ago and three last year, and we were just very lucky that the first one out of the box was Russian Camelot. Even allowing for the fact I think we've got superior bloodstock, you've got to get lucky to get a horse with the capacity to do this."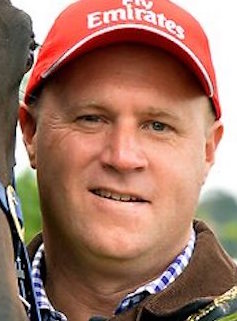 In referring more than once to the part that luck may have played in this particular story, Brummitt shows a down-to-earth humility. He also refers more than once to the praise that O'Brien (pictured) deserves for the way he has nurtured the horse since he first arrived in his care shortly after selling as a yearling.
"The success of Australians in staying races there is limited by both the pedigrees and the trainers," he suggests. "Danny's handling of this horse has been confident and exemplary and he's been prepared to do things in a different way. In fact, the most impressive thing about Danny's handling is not the fact that he was able to it, but that he was prepared to do it in a different way. Because not many people are prepared to try something different."
O'Brien, meanwhile, put on his own display of humility when telling the Racing Post, "We brought the horse across from England and brought the training manual too."
One gets the feeling that, in O'Brien, already a Melbourne Cup winner with 2019 hero Vow And Declare, Brummitt has found a like-minded soul, someone who is also willing to stray from the tried-and-tested formula in search of something bigger and better.
"I was very lucky when I partnered up with Danny because I got the right man. He's obviously a very talented trainer and adaptable," he says. "You've got to get the right trainer – you can't make enough of that. The horse is only half the equation. The man who's training it is the other half."
Brummitt, who still cites buying 2011 St Leger winner Masked Marvel for Bjorn Nielsen (more recently, the owner of Stradivarius) as his career highlight, is not getting carried away with excitement over this most recent coup. Far from it, in fact, as he quickly points out that he does not consider the Russian Camelot story a truly successful one just yet.
"I don't believe we've got the job done. The job's in November, not in May, but we're a long way down the track. I don't think anybody, even if you're very self-confident, which I am, and you prepare very carefully, which we did, you don't expect to hit the goal first time. It's satisfying, but it doesn't prove anything doing it once, that's my view. You've got to keep doing it. I hope this comes off and goes all the way to fruition in November, but it still might be a fluke unless you can go back and do it again. It's my ambition to prove this isn't."
Time will tell whether Brummitt can unearth another yearling to emulate Russian Camelot's Classic feat, but he is already looking forward to returning to Tattersalls come October to give it his best shot. Unfortunately for him, he suspects he may no longer be the only person around the ring looking for stock to take straight down to Australia.
"I think it's inevitable that more people will try this," he says. "The nature of the bloodstock business is people look over their shoulder and copy the most recent success, which explains why trainers have 20 horses one day and 250 the next year, and why stallions cover 30 mares and 150 the next. So I'm sure there will be a lot of people coming over to try and emulate it.
"I hope that Danny and I will repeat the feat and, what anyone else manages to do, I hope they're a neck and a head behind us, that's all," he adds, the chink of the glint in his eye practically audible down the phone line.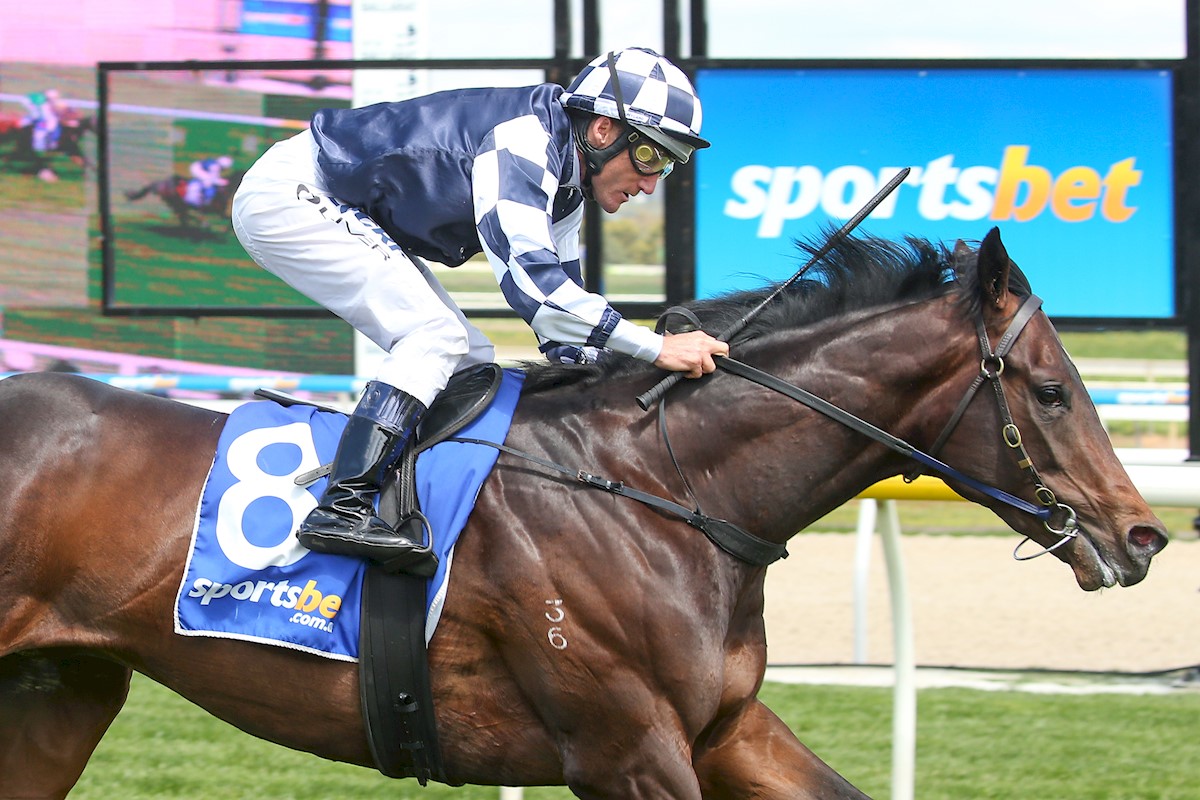 In the immediate future, the Russian Camelot team await a confirmed date for the Derby at Epsom, which has been the dream all along but which is now looking more like an impossible dream, given that the British Classic looks set to be run in July or August.
"Once we get a date, we will still look at the Derby, but the Melbourne Cup is an obvious race for him now," O'Brien reported earlier this week.
Regardless of whether Russian Camelot makes it across the world to contend the race or not, Brummitt remains delighted with Tuesday's announcement that the race is due to be run at its traditional Epsom home this year after the local Conservators of Epsom and Walton Downs approved the Jockey Club's proposals to restrict access to certain areas of the downs for 24 hours to allow for the race meeting to be staged.
"The reason it's the most important race in the world is it's without a doubt the most searching examination of a flat racehorse," Brummitt explains. "They have to run on a right lead up a hill, a left lead downhill, they have to stay a mile and a half, they've got to be quick enough to hold a position, when they're getting tired they've got to be balanced enough to race in a straight line against the camber.
"But, over and above all that, when they come out of the racecourse stable box it's at least an hour before they come out of the stalls and they've got to go all the way down the track in the middle of 100,000 people and roundabouts and funfairs.
"Endurance, temperament, constitution: all of those are examined in the Epsom Derby and are not examined to the same extent in any other race. There is no substitute."
Importantly, Brummitt also believes that the whole exercise has revealed that the world's most famous race remains just that.
"The fact that a group of Australians have recognised how important the attempt is, that is significant," he concludes.

Russian Camelot's victory certainly had an impact in the TRC Global Rankings this week. Trainer Danny O'Brien climbs 18 places to #67 (a gain of 5pts), sire Camelot is up six places to #45 (+3pts) and jockey John Allen rises nine places to #35 (+9pts).