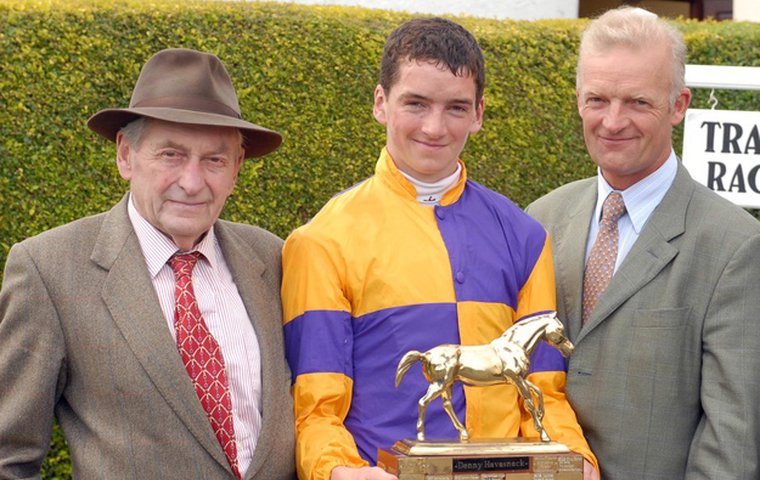 They're a feature of racing the world over - the families that have been centre stage for generations, horsemen and women with racing in their blood, their name synonymous with big winners, great horses, and continuing excellence. Today, in the first of an occasional series, we head to Ireland, where Lissa Oliver traces the emergence of a family whose considerable legend could grow still further this week.

There are 13 G1 races at the four-day Cheltenham Festival, which starts tomorrow. That's 13 hotly contested championship finals for the main divisions in British and Irish jump racing.
Willie Mullins trains the favourite in eight of them.
In the history of the "Olympic Games of jump racing," nobody has ever been quite so dominant.
Mullins was bred for it. If his family tree was equine, it could be likened to the Northern Dancer line. Born to a County Kilkenny farmer in 1919, patriarch Paddy Mullins was a legend of the turf and the fact that he, his wife Maureen, and five children - Sandra, Willie, George, Tony, and Tom - can all claim to have ridden winners on the racecourse is the first rarity to set the remarkable Mullins clan apart.
Horsemanship is in their blood. Champion trainer Paddy once had the largest stable in Ireland, winning the premier National Hunt races as well as the classic flat races. All his children, bar George, have trained winners - and George runs the renowned George Mullins International Horse Transport business.
Eldest of the boys, Willie, 58, not only dominates European jump racing, he even won Japan's premier steeplechase, the Nakayama Grand Jump ($700,000 to the winner), in 2013 with Blackstairmountain.
In 2012, Paddy's grandson, Patrick, set a record for the number of wins by an amateur rider. Patrick's cousins, Emmet and Danny, are fine jockeys, too. The Mullins name looks set to dominate racing for a good few generations ahead.
Willie Mullins
Jump racing may not be as popular elsewhere as it is in Ireland and Britain, but Willie Mullins is well-known to international flat fans, thanks to his remarkable 2012 Royal Ascot successes with Simenon, who won twice in the space of four days, before going on to finish a creditable fourth in the 2013 Melbourne Cup.
Given the longevity of their careers, and the inherent dangers in jumping obstacles at speed, a lot can go wrong with a jumper, but Willie has excelled at keeping his stars at the top level season after season. The record-breaking careers of Quevega and Hurricane Fly are testimony to that. And they're not the only record-breakers.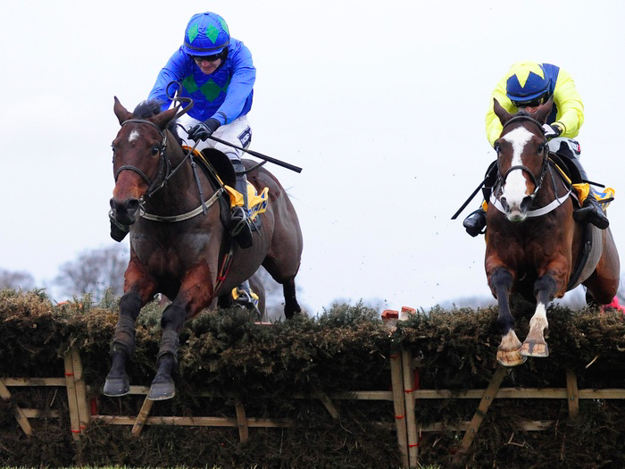 The 2007-08 campaign saw Willie reclaim the Irish trainers' championship. He hasn't lost it since. That season, he sent out 111 winners and he has saddled more than 100 winners in every season since. His nine titles - he captured his first in 2000-01 - include the last seven in succession.
Last season the records tumbled. There was a sixth consecutive Mares' Hurdle victory at the Cheltenham Festival for Quevega and the 17th G1 success for Hurricane Fly (since extended still further to 22), while the extraordinary tally of 193 winners trained by Willie in the 2012-13 season broke the previous jumps record of 155, set by Aidan O'Brien in 1995-96. Last season, Willie trained 185, proving that breaking the 17-year-old record was no fluke.
Before training, Willie had ridden successfully as an amateur jockey, winning the Irish champion amateur title six times. His first ride at the Cheltenham Festival was a winning one, on Hazy Dawn in 1982, and he won over the Grand National fences in the 1983 Foxhunters Chase.
Meanwhile, he was honing the skills necessary for his future career, working as assistant trainer to Jim Bolger, and to Australian trainer Neville Begg, before taking up the role as assistant to his father.
Willie took out his own licence in 1988, continuing to ride, and was soon saddling top-class winners. His first Cheltenham Festival success came in 1995, and the following year, he showed he could multitask with precision when personally guiding home Wither Or Witch in the G1 Champion Bumper, the first of six victories he's had in that race as a trainer.
Florida Pearl, winner of nine G1 chases, including the 1999, 2000, 2001, and 2004 renewals of the Hennessy Cognac Gold Cup at Leopardstown, was one of his first great horses. Then Hedgehunter won the Grand National in 2005. Since then, the stars he has handled have included Sir Des Champs, Thousand Stars, Champagne Fever, Faugheen, Annie Power, Vautour, and Boston Bob.
The most notable, though, is Hurricane Fly, now 11, who has won 23 times over hurdles from 28 starts. His current world record of 22 G1 wins, up to and including the Irish Champion Hurdle at Leopardstown at the end of January, looks unlikely to be surpassed and may even be extended still further. He is one of three Mullins contenders for the Champion Hurdle at Cheltenham tomorrow (a race he won in 2011 and 2013). The others are unbeaten 7-year-old Faugheen, the short-priced favourite, and outsider Arctic Fire.
Another of Willie's prolific winners is Quevega, also 11. Her six consecutive wins in the G2 Mares' Hurdle at the Festival set a new Cheltenham record, and she also won the G1 World Series Hurdle at the Punchestown Festival four times, finishing a close second on her fifth and final attempt.
Paddy Mullins
It's in the blood, of course, and the success of the Mullins dynasty begins with Paddy, who passed away in 2010. His career as a trainer spanned 52 years, beginning, appropriately enough, at the Punchestown Festival, highlight of the Irish jumps season, with his first winner, Flash Parade, in 1953. Four Irish Grand National wins and six wins at the Cheltenham Festival followed.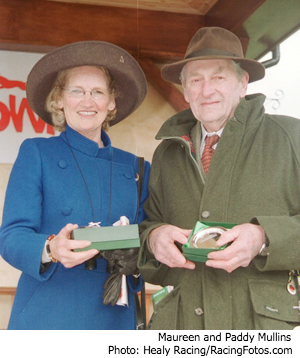 By the time he retired, he'd landed 10 Irish champion jumps trainer titles. None of his winners will be remembered more fondly than the great, ill-fated mare Dawn Run, who achieved the still unique feat of winning both the Champion Hurdle (in 1984) and the Cheltenham Gold Cup (in 1986).
The Champion Hurdle at Cheltenham was one of a trio that year - she also landed the Irish and French equivalents, the only horse ever to have completed such a treble. And she added the Aintree Hurdle at the Grand National meeting for good measure.
Perhaps Paddy had a magic touch with the fairer sex because his two biggest wins on the flat were also with fillies, Vintage Tipple winning the 2003 G1 Irish Oaks at the Curragh and Hurry Harriet winning the 1973 G1 Champion Stakes at Newmarket. Paddy always rated Hurry Harriet the best he ever trained and would speak of how impressive she was on the gallops, when partnered by his daughter Sandra.
Paddy was also an accomplished amateur jockey winning a number of point-to-points, as well as winning on the flat and over hurdles and steeplechase fences.
He was also a keen breeder and kept several broodmares, up to his death. Of course, his greatest success in terms of offspring is to be seen from the results of his own children. It was his youngest son, Tom, who took over the stable when Paddy retired in 2005.
Tom Mullins
As a jockey, Tom boasts the enviable distinction of being unbeaten on Dawn Run. As a trainer, his best-known horse has been the mare, Asian Maze, winner of the G1 Sefton Novice Hurdle at the Aintree Festival, the G1 Champion Novice Hurdle at the Punchestown Festival, and the G1 Aintree Hurdle (by 17 lengths), as well as Punchestown's Champion Stayers' Hurdle.
Tony Mullins
Tony rode professionally and was the regular partner of Dawn Run before losing the ride to Jonjo O'Neill. He trained and rode Doran's Town Lad to success at the 1992 Listowel Harvest Festival and has enjoyed major wins with Padre Mio, Kharasar, Lady Daisy, Fontaine Lodge, Barrow Drive, and Cheltenham Festival winner Pedrobob. The win by Rock And Roll Kid, partnered by his son, Danny, in the 2009 Galway Mile was described by Tony as "the best moment of my life."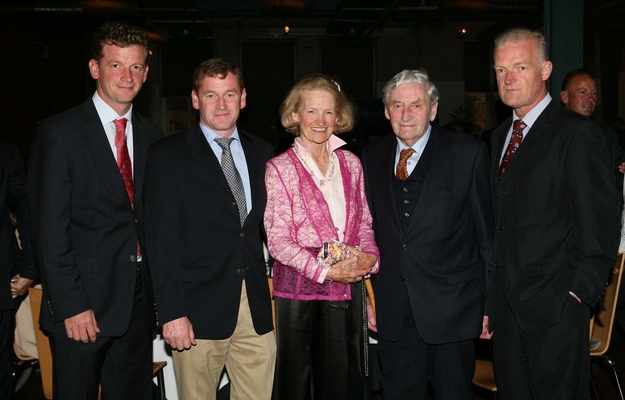 Danny Mullins
The offspring of two Champion riders (father Tony and mother Mags both earned the designation), Danny rode 126 winners on the pony racing circuit before joining Jim Bolger as an apprentice, riding four winners from his first six rides. As well as that early success on Rock And Roll Kid, Danny has won the 2013 Ulster National and 2012 Kerry National, as well as two G1 Novice Hurdles in 2013 on The Tullow Tank. Felix Yonger, Foxrock, and Martello Tower, the latter trained by his mother Mags, have also provided him with big race wins in the last year.
Patrick Mullins
Willie's son Patrick rode his first winner at 16 and early success came on Cousin Vinny in the 2008 Cheltenham and Punchestown G1 Champion Bumpers. He ended that season as Irish champion amateur, a title he has held onto ever since. In 2012, with 74 wins, he beat the record of winners ridden by an amateur in a calendar year, set by Billy Parkinson in 1915, and he has since collected his seventh title.
Emmet Mullins
While George Mullins may not be involved trackside, he did enjoy success riding in point-to-points and his horse transportation company ensures that his brothers' runners, and those of other leading trainers, make it safely and smoothly to any racecourse in the world. His son, Emmet, has ridden professionally since 2006 and finished second to his cousin Patrick in the Rockview Series in his first full season. His big race wins have come on such horses as The Paparrazi Kid, Golden Silver, Sir Des Champs, and Faugheen.
Sandra (nee Mullins) McCarthy
The expression is "ladies first," and that's certainly something Sandra, the eldest child of Paddy Mullins, is accustomed to on the racetrack. While riding on the flat in 1982, she won the Rose Of Tralee Ladies' Race and finished third in the Ceville Lodge Stakes at Gowran Park - behind her mother Maureen. (While it was Mrs. Mullins' only ride on the racecourse, she had been a successful point-to-point rider when riding as Miss Maureen Doran before her marriage.)
With a very small string of horses, mostly owned by herself and her husband, Sandra has chalked up successes with horses such as Jimmy Hoffa, Eye Candy, and Reve Du Roi.