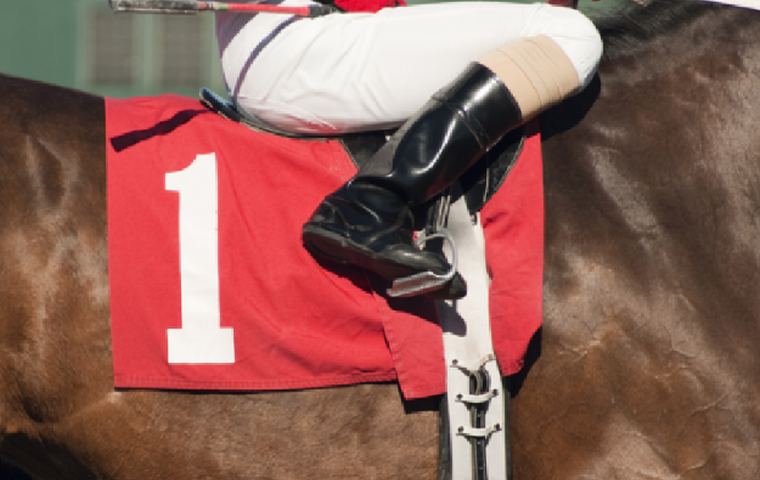 In part one yesterday, we counted down from 10 to 6 in our list of the best-loved racehorses since World War Two. Here we unveil the top five.

Inevitably the list will be more controversial for those it doesn't include, rather than for the ones it does. The note at the end of the article may help put some of that into perspective.

----------
5. ZENYATTA
(2004 - )
Street Cry - Vertigineux (Kris S)
Breeder: Maverick Productions
Owner: Jerry and Ann Moss
Trainer: John Shirreffs
Jockey: Mike Smith
How great was she on the racecourse?
Steve Haskin wrote in the U.S. monthly W Magazine shortly before Zenyatta's final race, the 2010 Breeders' Cup Classic at Churchill Downs: "She runs like no mare has run before, with sweeping moves and gargantuan strides; and she throws her ears up at the end of a race, as if to flaunt her effortless victory. But most of all, Zenyatta has been a rare study in perfection: by winning her [first 19] starts, she has gone undefeated longer than any major horse in America in the past century."
Of course the 2010 Classic ended that unbeaten run. She failed by a short head to catch Blame after jockey Mike Smith dropped her out completely in the early stages - she was up to six lengths dead last for the first half of the race.
But that was Zenyatta. That was what she did. Stayed well back early, then swept round or through the field (often from seemingly impossible positions) and usually won going away. And that was why America loved her.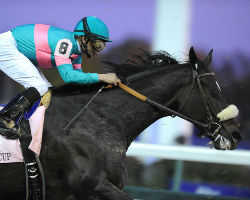 The huge mare (17.2 hands) took on the best and beat them all fair and square. Her 13 Grade 1 wins included a world record nine consecutive, every one of them in that same heart-in-the-mouth, edge-of-the-seat style that won over racing fans throughout the United States and beyond.
She missed the classics (making her debut in the November of her 3-year-old season) and she never came up against another great, and with her way of running she was certainly never going to win by huge margins. So the ratings people were never enabled to properly assess her true position in the pantheon of superhorses worldwide.
Yet she was pure show business, an electrifying entertainer who was always top of the bill. And you have to believe that she was much better than the highest rating she achieved - 128 in the Longines World's Best Racehorse Rankings of 2009 (when she did win the Breeders' Cup Classic).
Zenyatta (photo: Racingfotos.com) was Horse of the Year in 2010.
And afterwards ...
She was retired to Lane's End Farm in Versailles, Kentucky, and has so far given birth to colts by Bernardini and Tapit and a filly by War Front that had to be euthanized after injuring herself. We are still waiting for a son or daughter to put her name back in lights on the racecourse. She is again in foal to War Front and is due to give birth soon.
Why she's on this list
Scan the website Zenyatta.com, particularly this biography page, and you'll quickly understand. I mean, never mind the merchandizing (check out the shop page on Zenyatta.com), all the honours and records, never mind the songs and the poems and the TV programs and the books and the magazine articles, what does it say about the level of besottedness with a horse when you're presenting it with racing industry 'meritorious service' awards or honorary memberships of professional organizations and community charities? Such is the enduring obsession with Zenyatta.
She is one of two horses in this top five famed for a love of Guinness.
4. ARKLE
(1957 - 1970)
Archive - Bright Cherry (Knight Of The Garter)
Breeder: Mary Baker
Owner: Anne, Duchess of Westminster
Trainer: Tom Dreaper
Jockey: Pat Taaffe
How great was he on the racecourse?
One of the many books on the horse, Sean Magee's Arkle: the Story of the World's Greatest Steeplechaser, begins with a quote from racing historians John Randall and Tony Morris in their book A Century of Champions: "Arkle was a freak, an unrepeatable lucky shake of the genetic cocktail, the nearest thing the sport has ever seen to the perfect machine."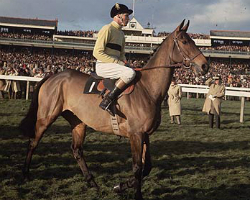 Certainly nobody in possession of the majority of the facts could ever seriously claim that he was not the greatest chaser who ever lived.
Never mind that the Irish gelding (picture: virginmedia.com) won three Cheltenham Gold Cups and most of jump racing's other big prizes (usually carting around in excess of 168 pounds over more than three miles, giving 20 pounds or more to the rest of the elite chasers in Britain and Ireland) in a lifetime haul of 27 wins from 35 starts. The most precise illustration of his utterly overwhelming superiority came when they had to re-write the handicap rules because of him, creating two sets of weights for any race he was entered for - one with him in and one with him out, in case he was withdrawn.
And afterwards ...
Arkle never ran after the King George VI Chase at Kempton on Boxing Day, 1966. It was a measure of his quality - and his bravery - that he fractured a pedal bone early in the race but struggled on and still lost only narrowly. His leg was encased in plaster, and he remained in a box at Kempton for six weeks before returning home to Ireland.
Such was his renown that stories about his recuperation appeared regularly on the news pages and on TV bulletins. He eventually returned to training, but he never ran again. He made a few public appearances but developed arthritis and was put down in May, 1970, aged 13. His death was front-page news in both Ireland and Britain.
Why he's on this list
"Himself", as he was usually referred to in Ireland, was not so much a national hero as a national god. Books, poems and songs were written and performed about him, he appeared on Irish stamps and "Arkle Bars" sprung up throughout the land.
In one pub, a display panel has John F. Kennedy on the left, Pope John XXIII in the centre and Arkle on the right. Sean Magee wrote in his book: "Arkle - as one whose contribution to human happiness was unalloyed, and as the only Irishman of the three - should surely be in the centre."
In 2004, the Racing Post asked readers to vote for their favourite horse of all time. Thousands voted for hundreds of horses over a two-month period, and a book, 100FavouriteRacehorses, followed. Arkle finished the clear No.1.
His skeleton is on display at the Irish National Stud.
Oh, and yes, you won't be surprised to hear that Arkle was the other Guinness drinker in this list.
3. SHERGAR
(1978 - 1983)
Great Nephew - Sharmeen (Val De Loir)
Owner-breeder: Aga Khan
Trainer: Michael Stoute
Jockey: principally Walter Swinburn
How great was he on the racecourse?
Because of what happened later, it's easy to forget just how good the Aga Khan's colt was. Trained by Michael Stoute in Newmarket, Shergar won the 1981EpsomDerby by 10 lengths, which is still a record, and had similarly easy victories in the Irish Derby and the King George at Ascot. He ended the season as European Horse of the Year, and was syndicated at a valuation of £10 million, then a record for a stallion in Europe.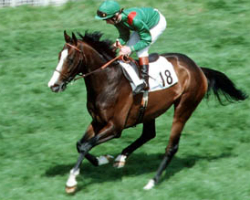 Certainly Shergar (photo: greatbritishracing.com) was the outstanding racehorse in Europe in the first half of the 1980s.
And afterwards ...
He was retired at the end of his 3-year-old season to the Aga Khan's Ballymany Stud, close to his birthplace in County Kildare, Ireland. As if to illustrate just how popular he had become, when he arrived he was paraded in the main street as the town band played and schoolchildren cheered and waved flags.
Shergar had just the one breeding season, producing 35 foals, the best of which proved to be 1986 Irish St Leger winner Authaal. The world was never to know how successful a stallion he could have become.
Why he's on this list
Whatever considerable fame Shergar acquired as a racehorse was eclipsed tenfold by his kidnap by masked gunmen in February 1983. Though the Provisional IRA are widely understood to have taken the horse (and shot him within hours as he proved too difficult to manage), what happened to Shergar still ranks among the great unsolved mysteries in criminal history. The thieves were reported to have asked a ransom of £5 million, which was never paid. No remains of the horse have ever been found.
The kidnap was the inspiration for several TV documentaries and books, and one movie. There are very few people in Britain and Ireland over the age of 40 who have not heard of Shergar, whether they are familiar with horse racing or not. His name is a byword for something altogether more sinister and mysterious.
More happily, the annual international jockeys' challenge at Ascot, a feature of the racing calendar every August, is called the Shergar Cup.
2. DEEP IMPACT
(2002 - )
Sunday Silence - Wind In Her Hair (Alzao)
Breeder: Northern Farm
Owner: Kaneko Makoto Holdings
Trainer: Yasuo Ikee
Jockey: Yutaka Take
How great was he on the racecourse?
The general view is that he was the best they've ever had in Japan, although some of that may be to do with the stunning visual impression made by his withering, sustained last-to-first home-straight charges round the outside of the field to win going away. He did that every time, just as Zenyatta was to do a little later, and the Japanese couldn't get enough of him.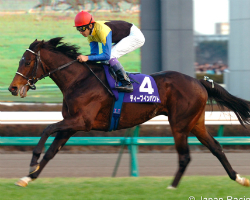 Deep Impact (photo: Japan Racing Association) won the Japanese Triple Crown in 2005 and five races, including the JapanCup and Arima Kinen, in 2006. Distances were of little concern - he gobbled up victories from a mile and a quarter to two miles (he set a world record for two miles). He was Horse of the Year both seasons.
The one significant blemish was his disappointing third when hot favourite for the 2006 Prix de l'Arc de Triomphe. But there were excuses.
And afterwards ...
He's the stallion the Japanese were waiting for, the one to fill the void left by the death in 2002 of his sire, the breed-shaping Sunday Silence. Not only is he the top sire in Japan, he has also been the topsireintheworld by progeny earnings for the last four years.
Of course, prize money is considerably higher in Japan than anywhere else, but there's another indicator, soon to be unveiled here on TRC, that shows him to be one of the very top stallions in the world based purely on the merit of his sons and daughters, irrespective of earnings.
Why he's on this list
Unless you've been racing in Japan, it's difficult to grasp the level of public fanaticism for the sport. The top racehorses are superstars, the Michael Jordans, the David Beckhams, the Usain Bolts of sport, and even now, nearly 10 years after his last race, Deep Impact is the one they love the most.
An estimated 9,000 people flew from Japan to Paris for the 2006 Arc, and backed him so hard he was 1-9 favourite at one point. Which other horse anywhere could inspire such devotion? He also has many fansinternationally.
Deep Impact merchandise is big business in Japan even now. Hundreds visit him every day at Shadai Stallion Station, on the island of Hokkaido, where he has his own uniformed guard in constant attendance.
1. SECRETARIAT
(1970 - 1989)
Bold Ruler - Somethingroyal
Owner-breeders: Christopher and Penny Chenery
Trainer: Lucien Laurin
Jockey: Ron Turcotte
How great was he on the racecourse?
A lot of Americans would say he was the greatest there's ever been, wouldn't they? He didn't have a flawless record, winning 16 of his 21 starts (there were very valid excuses for the defeats), but his CV did include the 1973 Triple Crown (the first horse to win it for 25 years), featuring a Kentucky Derby victory in which, incredibly, each of his quarter-mile splits was faster than the one before, and that barely believable 31-length victory in the Belmont. And, of course, he also broke a number of track (and world) records and recorded top-level wins on turf.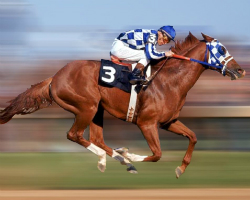 As William Nack wrote in Sports Illustrated in 1990 (republished on Jan. 2 this year): "Secretariat wasn't just winning. He was performing like an original, making it all up as he went along."
Secretariat (photo: myfavoritewesterns.com) was America's Horse of the Year both seasons he competed - yes, he won it as a 2-year-old. His other Eclipse awards included Champion Male Turf Horse for 1973.
And afterwards ...
He went to straight to stud after his 3-year-old season. The received wisdom is that he wasn't a great success, but that's hardly fair - he may not have produced many outstanding runners himself, even though he was responsible for a Horse of the Year, a classic winner, and a Melbourne Cup winner, but he is now a renowned broodmare sire.
Check out Patricia McQueen's occasional series, ChildrenofSecretariat, on TRC.
Why he's on this list
Well, he couldn't not be, could he? He's the most famous racehorse in American history, still the one most non-racing people will come up with when asked to name a horse.
After his Derby and Preakness wins, Nack wrote in that 1990 article, "the colt was on the cover of Time, Sports Illustrated and Newsweek, and he was a staple of the morning and evening news. Secretariat suddenly transcended being a racehorse and became a cultural phenomenon, a sort of undeclared national holiday from the tortures of Watergate and the Vietnam War."
A Hollywood movie was made about him - the successful 2010 Walt Disney film Secretariat, which grossed $60 million at the box office. In 1999, the U.S. Postal Service issued a 33-cent stamp with his image on it.
Twenty-seven years after his death, there's still a thriving Secretariat fan club, and a three-day Secretariat Festival is held in Kentucky every year. There's also a Secretariat Foundation providing financial support to various Thoroughbred organizations.
Secretariat is an occasional character in the Netflix animated sitcom BoJack Horseman.
He was ranked No. 2 (behind Man o'War, who raced in the early 1920s) in The Blood-Horse list of Top 100 [U.S.] Racehorses of the 20th Century. In 1999, ESPN ranked him as the 35th best North American athlete of the 20th century (the highest non-human - well ahead of Man o'War in 84th place).
----------
Read part one: the horses ranked 10 to 6
----------
The greats we missed out
Apologies to fans of the horse many believe was the greatest not just since World War Two, but since racing actually began - Frankel. He was an incredible performer, and if he'd been running in America or Japan or Australia he would surely have been high on the list. In Britain, where he did race, his name is sacred among core racing fans, but the attention that he did attract outside the sport could not compare with that afforded to the 10 horses in our list. There's just not the same degree of fanaticism in Europe.
Ruled out on similar grounds are the other European post-war giants, including Ribot, Sea Bird, Nijinsky, Mill Reef, Brigadier Gerard, Allez France, Dancing Brave, Dubai Millennium, Zarkava and Sea The Stars.
Some Americans may take issue with the omission of Citation, who was rated the third best U.S. runner of the 20th century in that Blood-Horse list, and others who were considered include the remarkable geldings Forego (three times U.S. Horse of the Year) and John Henry (twice Horse of the Year).
There is, of course, one steeplechaser in the TRC list, but there is a huge case that we should have included another - the triple Grand National winner Red Rum, whose name resonates with the general public in Britain still, even though he never acquired the almost mythical status of Arkle. In five consecutive years in the 1970s, 'Rummie' finished 1-1-2-2-1 in the world's most grueling (and, internationally, probably its most famous) horse race. Yet his effect on his homeland was just a fraction below that of history's other mega-race three-peat marvel, Makybe Diva.
Two other British jumpers whose popularity surpassed that of the country's top flat racers were the spectacular grey chaser Desert Orchid and the more recent champion Kauto Star. They were both shortlisted, but ultimately ruled out.