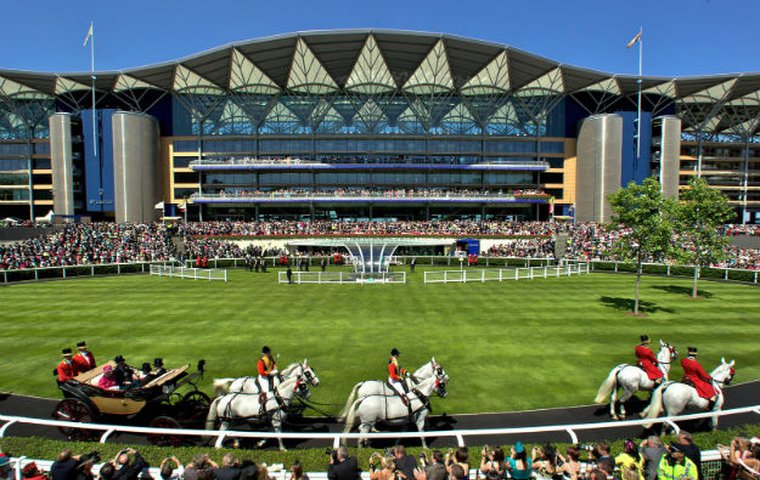 Ascot Racecourse's pre-tax profits rose from £4.4m to £5.1m last year - even though prize money was up by £1.2m.

In financial results announced by Ascot Authority (Holdings) Limited (AAHL) yesterday, turnover increased 6.7 percent due to strong performance from both Royal Ascot and the other racedays and increased media rights income.
Prize money increased to £12.4m (£11.2m in 2015). Total prize money at Royal Ascot was £6.5m and every day was worth at least £1m. These figures exclude QIPCO British Champions Day, an industry joint-venture day.
Other highlights in the report:
Investment was made to enhance the customer experience, including two new facilities - the Lawn Club and the Villiers Club.

Profits were boosted by a successful Royal Ascot in 2016, with the meeting's ticket income up by ten percent.

Strong cash generation resulted in earnings before interest, tax, depreciation and amortisation (EBITDA) of £19m.

The bank loan was restructured during the year. The repayment profile was amended to provide greater liquidity for the business.

Net debt at 31 December 2016 was £71.8m (2015: £81.6m).

Continued major capital expenditure took place, with the completion of a new unsaddling area, enhancements to owners and trainers' facilities and office renovations.

2017 trading to date has been in line with management expectations. Royal Ascot, with a new enclosure in the middle of the course - The Village Enclosure - is set for another strong renewal next week.

As announced in April, AscotBet, Ascot Racecourse's pool betting operation, will launch in 2018.
Ascot Chief Executive Guy Henderson said: "2016 was another year of solid financial performance and operational improvement. The current year has developed in line with management expectations and we are well set for the Royal Meeting.
"We are all excited about the opening of the new Village Enclosure, the first new enclosure since the Five Shilling Stand was opened in 1908, continuing our strategy of increasing choice and reducing crowd density in other enclosures.
"The continuing growth in our international appeal is pleasing. In 2017, we particularly look forward to Royal Ascot being broadcast live across the U.S. on NBC for five hours every day.
"I would like to thank our official partners, QIPCO and Gigaset, and all our official and raceday sponsors for their continued and valued support and all the staff of Ascot Racecourse, full-time and raceday, for all their efforts to deliver for our customers.
"Together, they enable the racecourse to be able to maintain and increase prize money, to continue to invest £5m a year in maintaining and improving our facilities and to continue to repay our debt ahead of schedule."