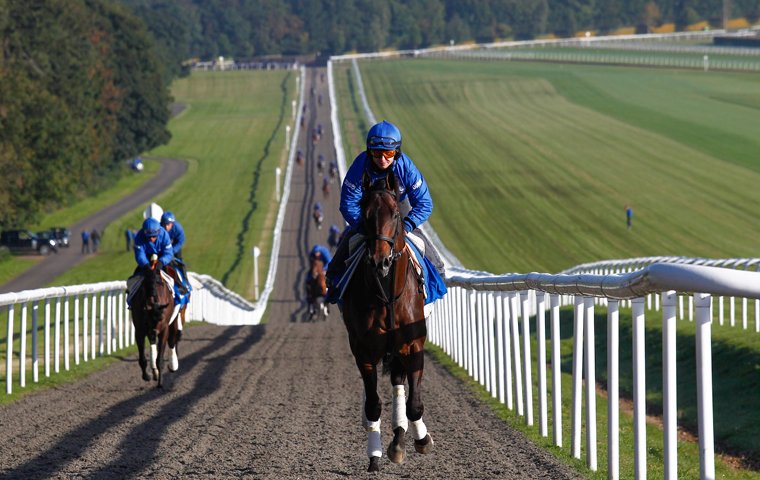 Godolphin, the global horseracing team founded by Sheikh Mohammed, have today launched an exciting new competition for artists, photographers, filmmakers and poets, who live and work in the UAE.

The 'Expressions of Support' challenge invites UAE-based artists, who are also fans of Godolphin or equestrianism to use their talents to show their support for Team Godolphin by creating a piece of artwork, short film, photo or poem, which captures the spirit of Godolphin, in return for a once-in-a-lifetime chance to live the Godolphin experience for a week.
Mohammed Saeed Hareb, Creator of Freej, said: "As an Emirati, I see Godolphin as my home team, they are a source of great pride and I look to support them wherever they are competing around the world. It is an honour and a privilege for Godolphin to select me to be one of the judges.
"On a personal note, the 'Expressions of Support' challenge allows me to combine that passion with my work as a filmmaker and producer, and I encourage all those who have the talent to create a film, which expresses the passion of horseracing and Godolphin, to take part."
In addition to having their artwork, photograph, short film or poem displayed at the Dubai Future Champions Festival (October 13-14) in Newmarket, which plays host to over 20,000 people, the prize-winner will also receive two return business class flights to the UK, hotel accommodation for four nights, as well as a private tour of Sheikh Mohammed's racing and breeding operations in Newmarket.
Sheema bin Sulayem, TV presenter, said: "Godolphin is Dubai's home team and I am honoured to be a judge for this competition. I encourage all of those living and working in the UAE to enter this competition and show their support for our home team, Team Godolphin."
Free to enter, the 'Expressions of Support' challenge closes on September 30. For further information please visit www.clubgodolphin.com