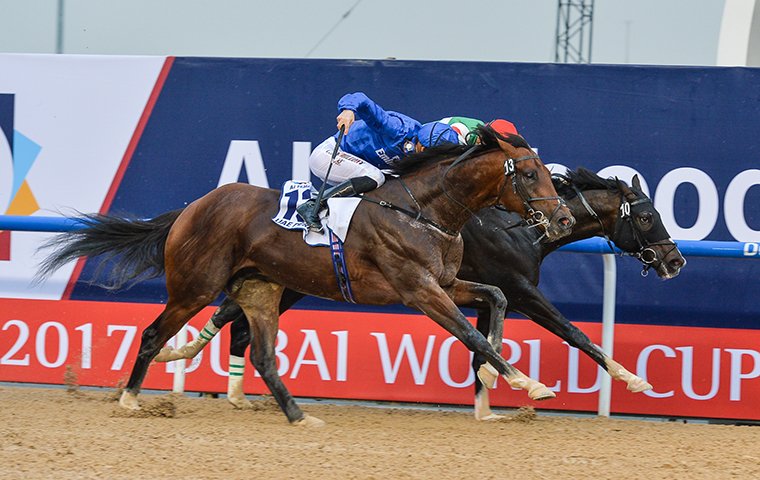 Godolphin have officially launched round two of the Godolphin Fantasy Stable League, a pioneering interactive online gaming competition designed specifically for fans of horseracing.

Timed to coincide with the start of the flat season in America and Europe, the launch follows on from the successful Fantasy League, which ran during the Dubai World Cup Carnival.
Free to play, it offers fans another exciting opportunity to get closer to the team and the unique chance to experience life as a trainer, as users create their own fantasy stable and compete against friends for the opportunity to win a range of monthly prizes. Included is a once-in-a-lifetime, all-expenses paid, trip to the Dubai World Cup in 2018.
Running until July 20, round two will be based on the Godolphin horses in training in America, Ireland, France and the UK. Including UAE Derby winner and Kentucky Derby prospect Thunder Snow.
Those signing up to join the Godolphin Fantasy Stable League will also receive complimentary membership of Club Godolphin, which rewards fans' loyalty with access to exclusive behind-the-scenes content, the chance to win stable tours and to be invited as a guest of Godolphin at the races.
For more information about the Godolphin Fantasy Stable League please visit clubgodolphin.com.