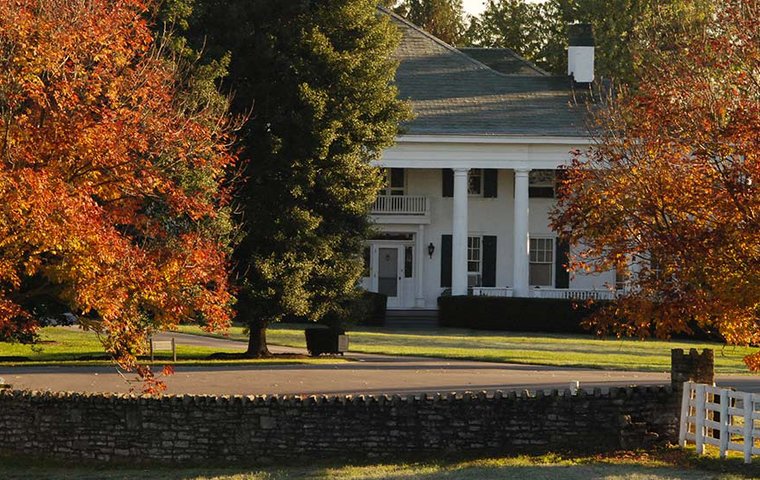 In recent years, Darby Dan Farm has certainly been having a renaissance, and the historic farm's owner, John Phillips, credits the team around him while keeping an eye toward the future. It is a philosophy reminiscent of the one held by his grandfather, who founded Darby Dan in the 1950s.

The land that makes up Darby Dan was originally part of Colonel E. R. Bradley's Idle Hour Farm in Lexington, Kentucky. Upon Bradley's death, John W. Galbreath purchased the core of the property and renamed it Darby Dan, the same as his property in his native Ohio.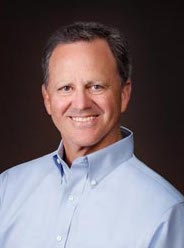 "My grandfather was a student of the game long before he committed to Kentucky," said Phillips (pictured left). "He was born and raised in Ohio and considered it home. Thanks to the schooling of Olin Gentry, he eventually learned that Ohio was not the best place to have a stallion or foaling operation. Therefore, in part reluctantly, he came down to Kentucky because it was literally, and still is, the epicenter of the horse industry in the United States."
The Ohio Darby Dan still exists today, but it does not have horses on it. Rather it is an agricultural farm. However, Galbreath wasted no time turning his Kentucky farm into a place full of notable equine names.
"When he fully committed to the racing industry, which was essentially in the 50s, he appreciated the impact of stallions who had come to the United States," said Phillips. "He was not interested in American speed, and he thought that the best blood for going a route of ground was in Europe. He very much wanted to participate and compete for classic races. Because the Belmont, the Travers, and the Derby were sort of his goals, he went to Europe to negotiate for Ribot."
Playing to win, playing for fun
Acquiring Ribot, a story in its own right, proved to be a shrewd move by Galbreath.
"That arrangement was a bit of a challenge for him, that I think he enjoyed, because Ribot could not be purchased," said Phillips. "The notion of leasing a horse was fairly novel back then, so he combined his real estate acumen with his love of horses and two-turn races."
The undefeated European champion went on to produce notable runners across the globe, and he also gave Darby Dan stakes winners Graustark and His Majesty, full brothers who stood at the farm upon retirement. His Majesty, the leading sire of 1982, is responsible for Derby and Preakness winner Pleasant Colony.
"His identification of Ribot really set up the course of his broodmare band for three generations," said Phillips. "Not only did he do it once with Ribot, but he came back with the great Sea-Bird and did much the same thing. It really did define Darby Dan for years to come."
In 1969, a bay colt by Hail To Reason was born on Darby Dan. The name he was given — Roberto — was a combination of two of the things Galbreath loved: horses and baseball. Roberto the horse is best known for winning the 1972 Epsom Derby before later handing Brigadier Gerard the first — and only — defeat of his career.
When Galbreath won the Derby with Roberto, he became the first person, and remains one of only four*, to win both the original Derby and the Kentucky Derby, having claimed the American version in 1963 with Chateaugay and in 1967 with Proud Clarion.
"The result of having Roberto reconfirmed the sort of international flavor Darby Dan has enjoyed and continues to enjoy largely because we have been competitive in producing turf horses," said Phillips.
In 1945, Galbreath had become the franchise owner of the Pittsburgh Pirates, and after developing Darby Dan, he would name special horses after special players. Such was the case with Roberto, named after Hall of Famer Roberto Clemente. Under Galbreath's tenure, the Pirates won the World Series three times.
"We are a sports-oriented family, always have been and continue to be to this day," said Phillips. "My grandfather always enjoyed baseball. Ultimately he had the opportunity to acquire the Pirates, and that was exciting for him largely because he felt he could really produce a winning franchise, and he did. The whole point was to have fun with life.
"His relationship, and his son Dan's relationship, with the players and the whole franchise was, 'Look we are dedicated to excellence, but we are going to do it in an environment that is enjoyable.' He shared the Pirates with the horses and the horses with the Pirates, and it was great. His primary philosophy was that you hire the best people and then let them do their job. That was true whether it was Olin Gentry or in baseball."
Transitions
In 1985, the operation won the Breeder's Cup Classic with Proud Truth, making Darby Dan the only farm in history to win the Kentucky Derby, Epsom Derby and Breeder's Cup Classic.
However, Galbreath was growing older, and his son Dan began running the farm in 1986. Galbreath died at the age 90 in 1988. Meanwhile, Phillips, who had no interest in running the family farm, became a lawyer before ultimately finding it unfulfilling.
"If you would have told me in high school that I would be doing what I am doing now, I would have said you were crazy," said Phillips. "I went to law school, and took on a 'serious' career. The problem was after I made partner eight years into the process, I probably wasn't a very good lawyer, and I certainly wasn't passionate about it. I basically said, 'What do I really enjoy?'
"My Uncle Dan, who owned the farm, desperately needed help. The industry was in massive transition at that point. We were an old style farm of the 50s and 60s, a private farm, and it was a struggle. We had a great relationship and I said, 'Let me take a shot, I think I can make this thing at least pay for itself,' and he gave me that opportunity. It took a long while to make it work, but everyone was patient, and it has been fun for me to do."
Since the end of the 80s, Darby Dan has been represented by the likes of Sunshine Forever, Brian's Time, Grass Wonder, Tribulation, Wonder Again, Plenty Of Grace, Soaring Softly, Memories Of Silver, and Winter Memories.
In 1999, Soaring Softly was named Champion Turf Mare after winning the inaugural Breeders' Cup Filly & Mare Turf, and, although she has passed on, her legacy is alive and well for Darby Dan. One of her final foals, Manitoulin, won the G2 Hollywood Turf Cup at the end of November, and it was memorable for many reasons.
"He has the privilege to run in the Darby Dan silks, and he is the only one running in them," said Phillips. "This was sort of a very special case. We sell our colts, and we keep fillies, and they run in the Phillips silks. We haven't kept colts pretty much as a hard-and-fast rule over the past two decades. It was a real pleasure to see the Darby Dan silks win a Graded stakes again."
Manitoulin, who is slated to run in 2018, isn't running for Phillips alone. He put together a partnership group of friends and did it for fun.
"I put together a bunch of friends who said they would love to own a racehorse someday," said Phillips. "I said, 'Okay, here is your opportunity, but as soon as you pay that check, it is gone. This is not an investment, it is a journey, and it is to be taken like a vacation.'"
The Awesome Again gelding, picked because of his pedigree and because he was likely to be a useful sort, has earned $394,506.
The future
On the stallion side of things, the past few years have been major ones for Darby Dan. Last year proved to be a banner year with Dialed In becoming the first leading freshman sire the farm has had since Roberto and sitting just behind on him on the list was roster mate Shackleford.
This year both horses have continued to produce runners, and several of the older stallions have come up with big winners as well. Tale Of Ekati is the sire of G1 winner Girvin, while Perfect Soul was represented by G1 Clark Handicap winner Seeking The Soul.
"It's a blessing," said Phillips. "If you enjoy the process and enjoy that journey then eventually good things will happen. I am really excited what is happening here, with not just Dialed In and Shackleford but all of our other stallions, too."
One of the major changes from Galbreath's tenure to now is that Darby Dan became a public farm and boards outside mares. It has about 150 broodmares on it at any given time. The farm also offers tours that include the stallions, the cemetery, and its own museum, featuring mementos from both its famous horses and the Pirates.
Darby Dan's wave of success is something Phillips credits to his team, and he is also trying to give back to the industry at large for the life horses have given him. Last year, he was named the president of the Thoroughbred Aftercare Alliance.
"I embarked on that endeavor because I owe it to the industry, sport, and animal that I love," said Phillips. "The public now has changed from what it was 50 years ago and is very sensitive to the issue of what happens to the horses when they are done racing. If we don't address that concern, we will undermine the vitality of our sport and industry.
"Forgetting the moral issues and ethical concerns — all of which I value, and I don't mean to undermine that base — but to those who don't share those values, I would say, 'Look, it is still an important business decision to realize we have to do this to the satisfaction of our fan base. It is fundamentally part of what we have to do in order to preserve our sport, our industry, and our land.'"
*The others are Paul Mellon (Mill Reef and Sea Hero), Michael Tabor (Thunder Gulch and part-owner of seven Coolmore Epsom Derby winners), and Prince Ahmed bin Salman (Oath and War Emblem).