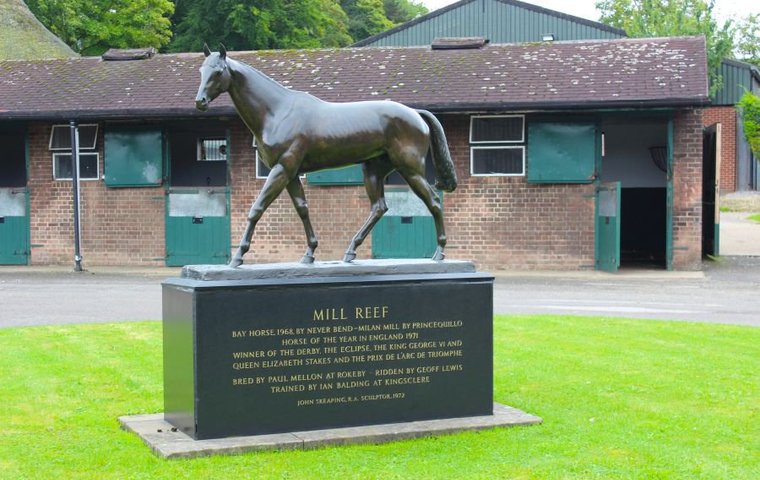 The draw for the Investec Derby at Epsom Downs yesterday was conducted by two Derby-winning jockeys - Geoff Lewis, who rode Mill Reef to victory in 1971, and John Reid, successful aboard Dr Devious in 1992.

Lewis, 82, has spent most of his lifetime in Epsom. He became an apprentice to trainer Ron Smyth in the town at the age of 15, having had his first glimpse of the Derby in 1950.
"Two friends and I got a bus from Shepherd's Bush to Malden, and ended up walking miles to Epsom," he recalled. "I couldn't see a thing and this big fella ended up putting me on his shoulders. Rae Johnstone on the French horse [Galcador] beat Harry Carr a neck on the favourite [Prince Simon]."
Lewis rode his first winner at Epsom, for Smyth, in April 1953 on a horse called Eastern Imp. He partnered five classic winners in total, including the Investec Oaks with Altesse Royale in 1971 and 1973, but the victory for which he will always be remembered was that of the Ian Balding-trained Mill Reef in the 21-runner 1971 Derby.
Lewis said: "A few of the best people rang me before the race and said, 'Are you sure he will stay?' I said, 'Look, if he can work on the gallops we've got [at Kingsclere], there's no doubt he will here [at Epsom Downs].
"In the early stages, I dropped in behind, and found myself behind the one horse I didn't want to have in front of me. But he took me to the five-furlong pole. Once we were over the road, off we went. He had so much speed."
Lewis pulled off the Epsom Downs G1 treble in 1971, winning the Derby on Mill Reef, the Oaks aboard Altesse Royale and the Coronation Cup with Lupe. He trained successfully in Epsom, at Thirty Acre Barn, for 20 years (1979-1999).