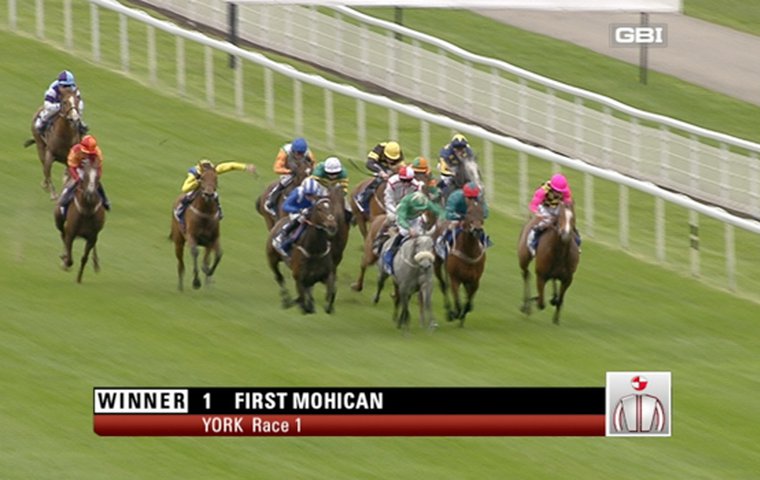 British and Irish racecourses have long been the envy of tracks worldwide for the quality and prestige of their racing. But now there's another reason for that envy: the way they've been able to put aside their differences and get together to sell TV pictures of their product anywhere in the world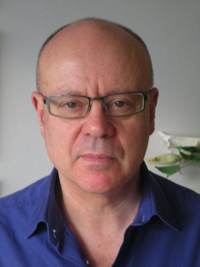 At the latest count, live coverage of racing from Britain and Ireland was being shown at betting outlets in 37 territories around the world – from Australia to Armenia, Kazakhstan to the Caribbean, Cyprus to Sri Lanka. That's ALL races in Britain and ALL races in Ireland from ALL the two nations' 84 racecourses. No exceptions. No disharmony. No arguments.
It's a situation that's proving extremely difficult to achieve anywhere else. Yet, it happened in 2010 when two conflicting interests, the dedicated racing TV channels At The Races and Racing UK -- who between them controlled the live TV pictures for all of those 84 racetracks – formed the joint venture GBI Racing.
The logic behind the joint venture
GBI Racing was a joint idea between At The Races and Racecourse Media Group (the holding company that incorporates Racing UK). Both organisations' racecourse shareholders were on board from the start as they recognised there would be a number of clear benefits.
As well as pooling our expertise and making cost savings from running two businesses from a single cost base, a unified product is a much stronger proposition on the international market. Together, British and Irish racing make arguably the strongest, most saleable asset in international racing.
The quality, integrity, and history of the product are second to none, and the festival meetings in particular are world-renowned. The quantity and consistency of year-round flat racing fixtures appeal worldwide, and GMT time zones fit in well with other key territories' schedules while off times are generally adhered to.
In addition, a joint venture increases returns to racecourse shareholders and enhances UK Tote and Tote Ireland's liquidity, which benefits the sport.
How the model works
GBI Racing provides live, multi-camera coverage of nearly 1,800 fixtures a year from all 58 British and 26 Irish racecourses and includes live broadcasts from all the showcase events.
Its daily coverage, including full graphics and audio presentation, is available for distribution into retail outlets and online operators via satellite broadcast or IPTV in pari-mutuel and fixed-odds betting territories around the world.
Since inception, GBI Racing has grown at a rapid rate. In 2012, it moved into a new state-of-the-art production hub at Ealing, West London, which has now enabled us to have three feeds/variations of GBI Racing available, plus daily TV previews.
GBI works closely with its customers through dedicated account management teams. We can produce bespoke, translated output for customers and operate an enhanced data service via arrangements with the Press Association. Extensive marketing and PR support is available, including daily tips, weekly and monthly highlights/calendars, weekly jockey columns, point of sale material, and images and posters, which are all helping increase interest and turnover.
Our website, GBIRacing.com, provides a full list of our partner racecourses, fixtures, and the iCard predictor and tips.
It is important to acknowledge that the model wouldn't work without 48-hour declarations. Racecourse contributions to the 48-hour scheme, via agreements with the Horsemen's Group, have totalled £1million ($1.65 million) per year since GBI Racing's inception in 2010.
Where GBI broadcasts today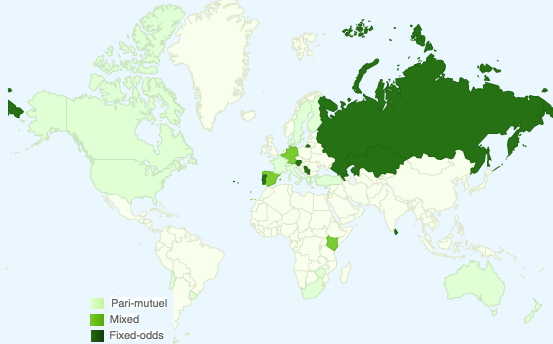 The key to a successful new launch
Each member of the GBI team has a designated region and is always on the look-out for new customers within that area. New links may arise from dealing with the racing bodies and bookmakers from certain jurisdictions. Working with governments to encourage them to relax their restrictions on importing racing content is also high on the agenda, for instance, GBI Racing was recently in Japan to gauge the appetite for British and Irish racing in what would likely be a lucrative market.
It's not always an easy matter to attract new business, but we have found that we are increasingly able to tailor our service to meet a customer's needs and this helps enormously. One recent success story was the GBI launch in Israel in August 2013. It was a major undertaking to go live in a country that has very limited experience of horseracing as it has no indigenous racing industry. Working with the Israel Sports Betting Board, GBI – along with its partner suppliers – delivered a range of technical solutions to enable the service to be successfully launched there.
The solutions include: pari-mutuel betting functionality (commingling) across retail, web, and mobile platforms; picture delivery to all three platforms; build of the website and mobile solutions; in-shop screen systems with translations into Hebrew; and a local language voiceover to complement the broadcast.
These wide-ranging technical solutions mean that GBI now has the capability to go far beyond simply licensing its media rights for simulcasting. The project in Israel has proved that GBI Racing can now deliver full end-to-end solutions for all aspects of a betting service across different technical platforms. We hope to put this experience to good use in the future if the right opportunity allows.
But it isn't always all plain sailing …
Increased competition from rival content providers and operators (brick-and-mortar as well as Internet) has put pressure on margins. Also, currency movements and the volatile situation in the Euro Zone make for an unpredictable outlook. The Euro Zone crisis has put pressure on established territories such as Italy -- whose funding issues led to a reduction in overseas content to appease local horsemen -- and Greece, plus Cyprus. As a result, GBI Racing has looked to target markets outside the Euro Zone.
How profit has climbed
GBI Racing posted an operating profit of £12.9 million ($21.2 million) for its racecourse partners in 2012 - a 15 percent increase on 2010's figure. This was generated from around£550 million ($906 million) of bets staked via GBI Racing channels in 2012, which again represents a significant uplift on 2010's figure of around £500 million ($823 million). The territories are shared jointly and equitably between At The Races and Racecourse Media Group.
Where next?
We are focused on fixed odds and pari-mutuel opportunities in emerging markets, such as in Eastern Europe, South-East Asia, Latin America, and Africa.
Are At The Races and Racecourse Media Group still competitors back home?
Internationally we are jointly competing against other racing and other betting products, but we are – and will – remain competitors in Britain and the Republic of Ireland.