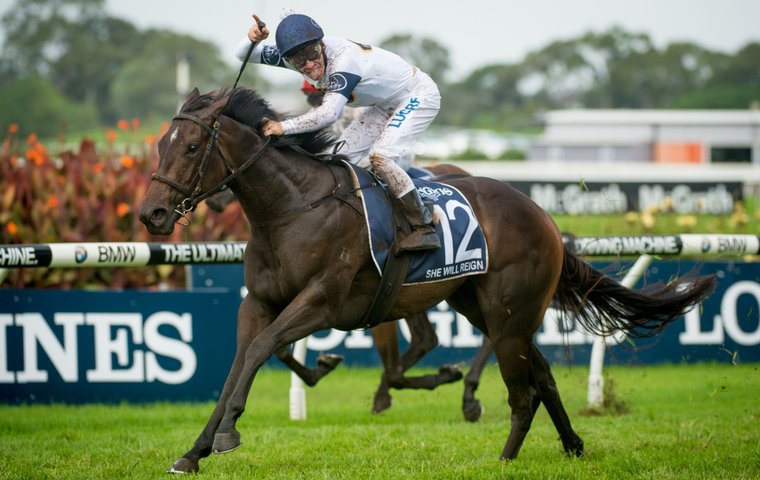 When the British subscription channel Racing UK acquired the rights to televise Irish racing from January 1, it was a game-changer in the battle for dominance in the racing TV market. Suddenly, anyone wanting to watch the runners from many of Europe's powerhouse yards (think Aidan O'Brien, Dermot Weld, Jessica Harrington, Willie Mullins, Gordon Elliott and lots more) needed to sign up.


Of course, Racing UK had two important moves to make first: 1) remove the 'UK' from its name and become 'Racing TV'; 2) hire Gary O'Brien.
O'Brien (pictured), whose easy professionalism was a feature of the Irish coverage on rival channel At The Races (itself now rebranded as Sky Sports Racing), was a must-have frontman to help Racing TV steer a major new asset (Irish racing) through an often crowded daily itinerary and at the same time develop the channel's popularity.
O'Brien doesn't get a lot of time to himself these days, such are the demands of the role, but he was able to squeeze in a few moments to answer the questions in this fortnightly TRC feature.
Who do you believe is the most important figure in the history of racing around the world?
Maybe I'm being a bit parochial, but I would have to say Vincent O'Brien. To achieve the success he did at the highest level of both National Hunt and flat racing was quite remarkable, and it's worth remembering he won a lot of those big prizes abroad when travelling horses was a lot more difficult than it is now. He also helped revolutionise training methods and, without him, Ballydoyle wouldn't be the behemoth it is today.
Which is your favourite venue and race (anywhere in the world)?
In Ireland, Killarney on a warm summer evening is hard to beat, but there is nothing quite like the atmosphere at Cheltenham ahead of and during the Gold Cup. I've been going there for over 20 years and it still makes the hairs on the back of my neck stand up.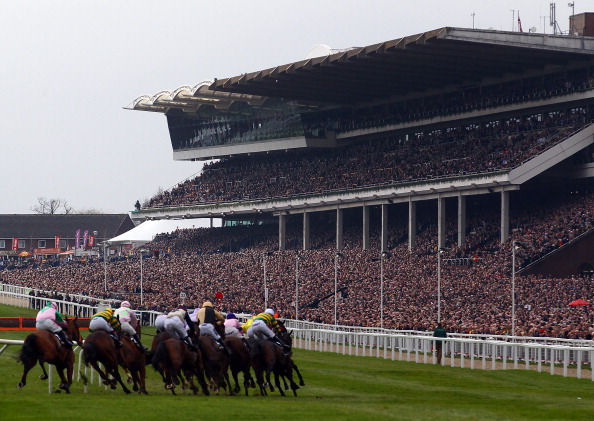 What is your fondest memory in racing?
That would be Bayan's victory in The Ladbroke at Ascot in 2014. I was a member of the Core partnership that owned him and he was a marvellous servant who brought us to many of the big meetings. It was brilliant to see him finally nail a big handicap after going close in the Coral Cup and Galway Hurdle and the timing (just before Christmas) couldn't have been better.
What do you see as the biggest challenge racing faces today?
Getting people into the sport and, in particular, ownership when there are so many competing attractions in the leisure industry. The most powerful owners put huge sums into the game and I'm certainly not saying they don't deserve to be rewarded, but, at the same time, you don't want racing to be seen as a rich man's playground.
With that in mind, it's been refreshing to see the likes of the Supreme Racing Club enjoy success at the highest level of late, and in fairness progress is being made in making syndicates more attractive to the general public here [in Ireland]. The Australian model is one I reckon we can definitely learn from and it would be lovely to one day see a story to mirror that of She Will Reign, who was bought for A$20,000 by a syndicate containing several first-timers and went on to win the Group 1 Golden Slipper.
If you could change one thing in racing, what would it be?
I think there need to be stiffer penalties for those who breach the rules pertaining to raceday medication thresholds. There has been a sharp rise in the number of positive post-race samples in the last year and maybe, as the authorities have intimated, the majority of those cases were relatively innocuous. However, if there were strong enough deterrents for such transgressions, everybody would surely be obliged to exercise more caution - if in any doubt trainers should have the option of elective pre-race testing, as is the case in Britain.