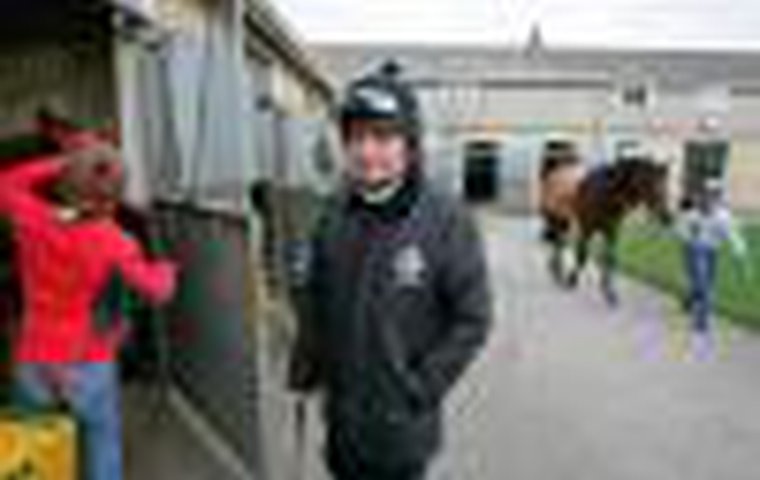 As discussion over the use of furosemide in the United States continues, trainers in England and France, where the medication is banned on race day, shared thoughts and opinions on managing exercise-induced pulmonary hemorrhage with Lissa Oliver.

With debates currently raging on the pros and cons of the use of furosemide (commonly called Lasix or Salix), and both camps putting up compelling arguments, the fact that the drug is banned on race days in all racing countries other than the United States and Canada gives rise to the question, how do those trainers cope without it?
Veteran Newmarket-based trainer Clive Brittain pointed out that if he trained in the States then he would use all the aids he could if it were to help the well-being of the horse.
"We do have some bleeders here, but not to the extent of, say, California, because of the build up of fumes there," he said, suggesting that the difference in climate and environment may well make bleeding less of a problem in Europe.
Irish-based trainer David Marnane, whose horses enjoy great success annually at the Dubai World Cup Carnival, also feels environment could be a factor and is a great believer in plenty of fresh air for his horses. However, Dr. Des Leadon, Head of Clinical Pathology at the Irish Equine Centre and internationally renowned consultant and specialist in equine medicine, agreed that the effects of variations of air quality on equine health have raised concerns that have been voiced and published, but to date remain unsubstantiated.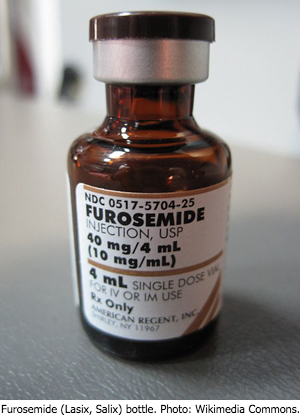 In Europe, horses are stabled away from the racetrack in traditional open boxes, with plenty of turnout time during the day. Those stabled within barns are in a light airy and well-ventilated environment. Even historic Newmarket yards such as that of Clive Brittain benefit from the foresight of their Victorian designers, who included chimneys in the ceilings of the brick-built boxes specifically because they recognised the importance of ventilation to a horse's health. Neither are there the large clusters of horses under the one roof, as can happen with track-based training centres.
Nevertheless, exercise-induced pulmonary haemorrhage (EIPH), better known as bleeding, does occur in Europe, although many trainers and vets there suggest it is less common than in North America.
"There are several herbal products on the market that help bleeders and I've used one product successfully in the past," said Brittain, adding that bleeding is rare among his horses.
Marnane professed similar experiences: "It's not a problem I seem to have, I don't know why. I can't remember the last horse I had who bled."
French-based trainer Gina Rarick - an American and former turf writer for the International Herald Tribune - offers a unique perspective on the situation having seen both sides of the coin. Rarick suggested that bleeders might be less prevalent in Europe because racing and training methods are quite different from those in the United States.
"I have had a few that have bled over the years," Rarick said, "But the incidences here are far less than in the States. A lot of that could be to do with genetics. The Americans are breeding it into their horses."
The possibility of EIPH being hereditary was explored by South African veterinarians H. Weideman, S.J. Schoeman, and G.F. Jordaan, who produced a genetic analysis in a veterinary paper published in 2004 (A Genetic Analysis of Epistaxis as Associated with EIPH in the Southern African Thoroughbred, South African Journal of Animal Science 2004, 34 [4]).
The study found that EIPH has a strong genetic basis, is hereditary, and that intact male horses treated with furosemide while racing should be disqualified from breeding. The German Stud Book already has a policy whereby horses treated with furosemide while racing cannot be promoted to "recognized" stallions, thus making their offspring ineligible for breeders' premiums. A further scientific paper on the inheritability of EIPH is likely to be reported in the very near future.
Marnane is also inclined to believe that health problems such as wind or EIPH are hereditary. "I do think pedigree has a big deal to do with it," he said.
Furthermore, Rarick feels that the different styles of racing, and therefore training methods, could affect EIPH incidences.
"We have the emphasis on stamina over speed and, particularly in France, we are slowly away and build up gradually to a sprint finish," she pointed out. "In the States, they race the first quarter flat out and then walk across the finish line. We've almost a non-existent sprint programme in France, but in the States, sprints are the norm and the vast majority of races are run over a mile or less." While Rarick makes an interesting point, scientifically the difference in exercise methods and any link to EIPH is unsubstantiated.
Interestingly, Marnane trains a large number of sprinters and many are older horses.
"Maybe we're just lucky," he said, but his training method of "short, sharp work" and lack of any bleeding problem does seem to contradict some theories put forward.
Rarick also feels that a difference in culture between Europe and the U.S. may play a role.
"In Europe, there's generally a three-week leave-off period for veterinary-prescribed drugs and regular medication just isn't a part of daily practise. Bute is permissible, if out of the system by race day, but most trainers prefer not to use it," she said.
If you visit any stable in Europe, even those with small numbers of horses in training, you will usually find the yard self-contained in a rural setting, with private gallops and facilities that nearly always include turnout paddocks, walkers, equine swimming pools, equine spas, sea-water walkers, and equine solariums. The busy training centres of Chantilly and Newmarket may share facilities and gallops, but horses and staff don't mix during working hours, the yards are self-contained and often secluded behind high walls. Other than at private training facilities, this type of environment is not the norm in the U.S., where many horses are stabled and trained on racetrack grounds.
While it may not have any relevance to EIPH, the high awareness of bio-security could be helping to minimise the spread of infection among European horses and therefore lessen the need for some medication. Thanks to regular seminars and education events held by Thoroughbred breeders' associations, as well as similar courses and seminars geared specifically to trainers via their associations and British and Irish apprentice schools, bio-safety is taught on a regular basis and staff are very much aware of the importance of disinfecting equipment and not mixing the tack or buckets of individual horses.
Clearly there are many reasons why furosemide is not the contentious issue in Europe that it has become in the United States, but whether practices in Europe can - or should - provide a blueprint for the future in America remains to be seen.