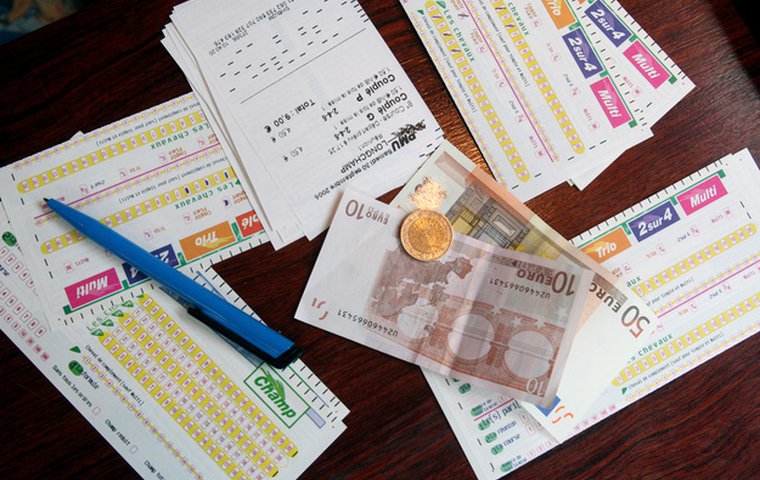 Xavier Hurstel has been at the helm of the PMU, the historic French tote operator, since October 2014.

The new chief executive was appointed general manager six years earlier and, by promoting him, the French racing associations, which control the PMU under state watch, opted for some stability in the wake of the difficult economic period that has affected the whole country, affecting the betting handle for the first time in 20 years.
It seems fitting that Hurstel is the man to guide the PMU for the next few years as, before predecessor Philippe Germond's departure, he was at the head of the PMU 2020 project, which set out the way the company should be developed to tackle the challenges ahead.
One of the main foundations of the plan is the international market, and this was one of the key points Emmanuel Roussel focused on in a question-and-answer interview with Hurstel.
----------
How big is the international market in the PMU's activity today?
"Let me give you a few figures that would sum it up. The PMU's annual betting turnover stands at about €10 billion, including €9.1 billion on horse racing. That makes us the top European betting operator and the third in the world. In France, we are ahead on horseracing, second on sports betting, and third on the online poker market. We sell French racing to 72 operators in 44 different countries. We commingle with 34 of those operators in 19 countries, for a combined €730 million in 2014, a figure up 14 percent on the previous year.
"Meanwhile, the French bet on foreign racing too, mostly through commingling as we provide the bigger pools. Last year, we bet €650 million on international events staged in 28 countries.
"This is to show you that the international side of our business is growing significantly and it will keep on doing so. It has partly compensated the slide we have observed in our handle on French racing."
Does that mean there's no room for expansion of horseracing in France?
"Our horse racing betting market is quite mature now. Our capacity to absorb more races is getting smaller and I don't see how we could change that in the foreseeable future. However, the market could evolve. Our primary goal was to provide quality racing to our French customers to make sure that they would have access to our products anytime during the day instead of a few hours in the afternoon only, as it was 20 years ago.
"The racing associations were eager to fill every gap, and we have done that in a relatively short period. Now is the time to organize our programs so that the French horsemen and racegoers can enjoy a more comfortable way of life, to make it more sensible. It means that we could review the times when foreign racing is on to accommodate our own meetings. Morning meetings have never been very popular with our horsemen, and they deny the racecourses their capacity to promote the sport to the local audience."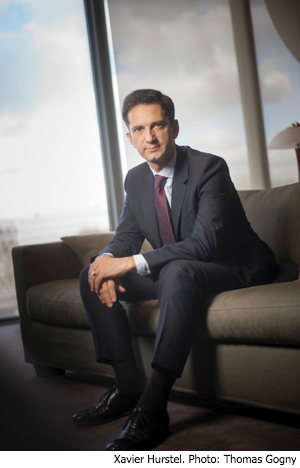 The French bet on very different races throughout the world. How do you pick your partners?
"This is a reflection of racing in France and the way we are used to betting. We have got Thoroughbred racing, jumps, and harness racing. We stage races everywhere in the country and you cannot find two racecourses alike. Variety is important in the French culture and indeed in the way we conduct racing. The racing associations – France Galop for Thoroughbred and jumps, Le Trot for harness – decide which races we should import. Their utmost concern is the quality of the races themselves. Pattern races stand for regularity. They are less exposed to fraud, for instance, and they also promote racing as a sport. The second concern is the opportunity to support the local industry whenever and wherever it is possible. It is really important to the French racing associations."
How come you seldom or simply don't commingle with the U.S. markets anymore?
"We no longer support commingling with the United States because the fiscal context has changed and it is no longer profitable for us to do so. What we do now with other partners is that we either import the pools to commingle with ours, or commingle bets that have been registered by our official commingling partners such as Phumelela in South Africa, which channels significant bets from different countries into our pools. There is a global competition between the most important mutuel pools in the world. We have got France, South Africa, Hong Kong, Australia, and the U.S. Japan does not take part because, so far, their pools are closed to foreigners.
"In that context, our goal is to lead the market. We have a few assets there. We have got the depth in racing that is required to satisfy any customer throughout the world. We also have a wide range of exotic bets. And, finally, we have the quality of the pictures we supply to our customers worldwide. We also make sure that all our partners are equally treated in terms of data. They all receive the same product."
The French racing associations, through the PMU, have a deal with Yonkers Raceway in the U.S. though. What made it become an exception?
"Yonkers was such a success with us because it adjusted to our needs. They changed their times and days of operation, they changed the distance of their races, they allowed more horses on the track to accommodate the French customer, and it has worked. The fact that Le Trot was able to sign a breeding agreement on the French trotter was also instrumental in that deal. They are very concerned about the promotion of their own stud book, the Trotteur Français, throughout the world.
"It's a different matter altogether with the Thoroughbred, which is already a global breed. France Galop's concerns rather lie in integrity and medication-free racing, hence its feeble involvement in the U.S. It is different in Latin America since the local authorities do try to get rid of medication, at least in their best races. The lack of progress is not a good omen, but once again America is free to conduct its affairs as it wishes to, and we are free to conduct our business as we feel appropriate."
What do you make of the American betting market?
"There is room for expansion. It remains a very solid market. Two of the most important ingredients of resilience are there: a pari-mutuel-funded structure and a real horse culture. Yet there are challenges to be met. To penetrate the U.S. market, my guess is that racing would need a unified front. A national program run by more coordinated operators would certainly help the business. Partition of the mutual pools is a threat."
You also started an acquisition strategy in your neighbouring Belgium two years ago. How did it go?
"Yes, we acquired a Belgian betting operator, Eurotiercé, two years ago. It was a test and it is a complete success. We have looked at other countries and keep on monitoring some markets, such as Brazil and Germany, where we are already quite involved. But we remain pragmatic on the matter.
"We are interested in B2B ventures such as those, and look for opportunities to expand our pools, but B2C [business-to-consumer] has many advantages. It is more profitable, mostly because the closer you are to your customer, the better off you are. You also gain more experience through them."
Isn't it a concern that delivering a return for local industries sometimes stands in the way of new business opportunities, as it has done in Spain, Israel, and Greece? It also weakens your stand when you compete with fixed-odds betting operators, bookies so to speak.
"I think that, on the contrary, the fact that we make sure there is some return to the local racing economies is one of our main assets. Surely we may have had to give up some projects because such conditions couldn't be found, or negotiate harder than we anticipated, but such a business concern could help us to work with emerging markets, such as China obviously.
"We have been many times to China. The Chinese authorities seem to like our integrated, centralized model and its role in financing the whole industry. Today, betting is forbidden over there, as you well know. Nobody knows what is going to happen there. The market could open tomorrow, or the situation could last forever.
"We think that the top French races could reach a wide audience over there, as they did in Hong Kong: in 2013, the betting in Hong Kong alone on the Arc meeting represented about a fifth of our global turnover on the event. France has exported bullet trains, nuclear plants, and many other things to China. Bordeaux wine is thriving over there now, but it took 10 years to get the green light. One has to be patient. We are."
The rise of sports betting looms over horseracing, and some already think we are a thing of the past. What's your opinion on that matter?
"Sports betting is growing fast. It isn't a surprise. New markets emerge everywhere in the world. Sport has become a global business and the internet has made it all easy and affordable. It is horse racing's prime competitor on the global market. But I don't see any fatality there.
"Racing has an edge in many ways. We can race anytime, anywhere. A race does not take long, and pari-mutuel offers dividends that sports betting and fixed-odds betting cannot really offer. Racing is also very well suited for digital media. To compete with sports betting, our product must evolve to find a new identity, build another image. Pari-mutuel offers an infinite range of potential games. We have got many of them in the wings, games that will suit the needs of a digital, mobile, busy customer. I am pretty confident that we can turn the trend back up with such assets on our side."
What does it mean, practically?
"Different parts of the French racing and betting institutions have moved forward to gather their efforts and work together on racing's image. The racing associations, the PMU, along with the racing federation and Equidia, our dedicated TV channel, established a global, common marketing strategy.
"This is very new to us. We used to deal with our issues separately. It will no longer be the case. We will now be able to organize our customers' journey so that all of us can answer his needs, meet his expectations. We will segment our supply so that every different customer can get what he wants on any media he chooses, any device he uses.
"We have looked at the way racing was conducted in every major racing country in the world and tried to find what was suitable to our specific needs. The Hong Kong Jockey Club has done a great job in making its different customers' experience better. The tracking systems in use in the U.S. and Singapore have also been instrumental in our reflections.
"The United Kingdom and Ireland nurture the racing culture like no other country does. Once again, though, France has a combination of virtues that make it unique: a unified, integrated, mutual-only organization that guarantees a fair return to racing and represents both harness and Thoroughbred racing, a strong breeding industry, and a racing TV [channel] that covers the whole spectrum."
What is your main project, as a global betting operator?
"Our PMU 2020 project stands on four pillars: the digital experience, the offline network, the international market, and the customer segmentation.
"Not only do we need to recruit new customers, but we also need to make our existing ones happy and proud. You won't keep new customers if the existing ones are not happy, and vice versa. Our dated offline market is in strain. It will not get any better when we separate the offline and the online pools in September, as required by the Fair Competition Agency. But we have to thrive on that, to bounce back with new approaches, new products, and we will offer new games to our customers, games that are designed to meet their needs according to the way they bet, the devices and media they use.
"Besides, we will work harder for our horseracing-only offline network, which is very resilient and still accounts for more than 90 percent of our business on horse racing. It is capital to us. Our goal, our DNA should I say, is the promotion of horse racing. We will keep supporting it as much as we can, because it simply is our raison d'être!"