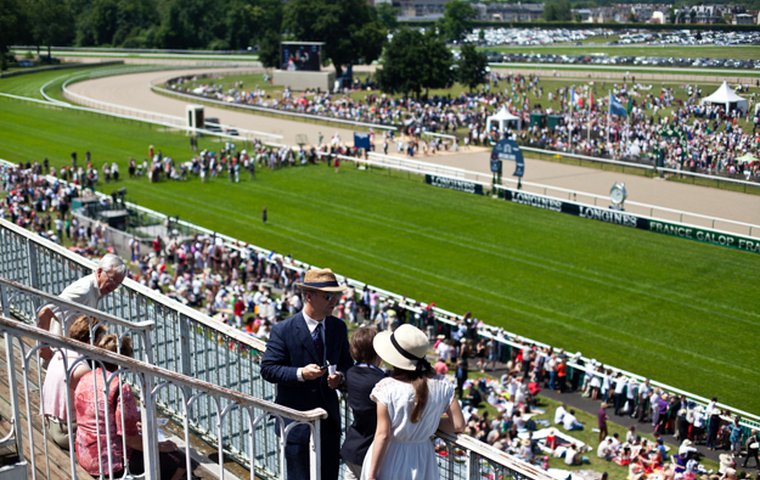 French racing and breeding have many assets running for them: the country plays host to some of the most picturesque training centres and racecourses in the world; prize-money is the highest in Europe, and topped up by some generous bonuses for French-raised horses; the Prix de l'Arc de Triomphe is the world's most prestigious turf race; great owner-breeders such as the Aga Khan, the Wertheimer brothers, the Wildenstein, Rothschild, and Niarchos families add to the prestige and lustre of the sport – while their presence is a great testimony of the country's appeal to owners.

Yet the main obstacle French racing needs to overcome in the coming years is its own governance.
This will sound strange to an American, a Brit, an Australian, or indeed to any citizen of any Anglo-Saxon country, but business is still considered a dirty word by a significant fraction of the conservative French high society. And, as is the case in several other countries, this conservative fraction happens to be particularly influential in racing.
Thoroughbred racing, like many other things, was imported to France from its perennial loved/hated neighbour, Britain. In the early days, there were no such things as customer service, marketing, or financial viability. It was all about privileged and like-minded friends having fun racing their horses against one another. Racing at that time wouldn't have been tabbed as an industry, and the only people who could call it a professional activity (trainers, jockeys, stable staff) were pure employees – not stakeholders.
The problem is that this situation has changed, but the institutions and mentalities at the head of French racing are lagging behind.
France Galop, a non-profit organisation, still concentrates all powers from regulation to marketing, international promotion, and the daily management of the six busiest racetracks and three largest training centres. Its board of administration is made up of a majority of people who think racing should remain a social hobby for wealthy amateurs, with no emphasis on competition, professional management, or business orientation.
The actual stakeholders (owners, breeders, trainers, and jockeys) are theoretically members of France Galop and elect representatives to sit on the Board. But they are a divided minority facing a well-oiled bureaucracy who are holding tight to their century-old traditions. To be fair, racing professionals didn't complain too much as long as the industry was booming and prize-money increasing year after year, on a par with pari-mutuel handle.
Now that the horizon is taking a darker look, they are taking action. Early in 2013, after the racing authority ignored yet another one of their proposals, some of the heaviest players in French racing and breeding got together to form Generation Galop.
Among them are the Aga Khan, the Wertheimer brothers, Lucien Urano's Ecurie des Monceaux, Lady O'Reilly's Haras de la Louvière, the Niarchos family, successful trainers such as Alain de Royer Dupré, Mikel Delzangles, Jean-Claude Rouget, Freddy Head, Pascal Bary, and Henri-Alex Pantall, followed by a host of well-established or up-and-coming owners, trainers, and breeders. They represent a great diversity of profiles, but have one goal in common: to create and implement a new model for French racing. A modern, value-creating, consumer-centred one.
Generation Galop is a think tank and a lobbying organisation attempting to enhance the global reach of French racing and breeding.
Its members believe in the virtues of internationalisation, in the need for a more competitive fixture list, and a more ambitious breeding industry. Their dream is to see France Galop acknowledge racehorse owners as their main clients, throw wide open the doors of this unique passion, and implement five-star customer service. Their hope is that racing in France could once again be a popular sport, attractive to the young, the rich and the famous, and of which wagering would be a legitimate constituent.
Since its inception, the association has carried out several surveys and studies, both among members and non-members, in order to come up with reform proposals on the fixture list, the industry's governance, the services delivered to owners etc.
It has kept a regular educational column on international initiatives France would be well advised to consider, such as new owners' seminars, stable open days, student racing clubs, the owner experience at the Breeders' Cup or in Hong Kong, and the Racing For Change project in the U.K. It is now pushing these ideas to France Galop.
To be continued…
Alix Choppin is Secrétaire Générale of Association Génération Galop