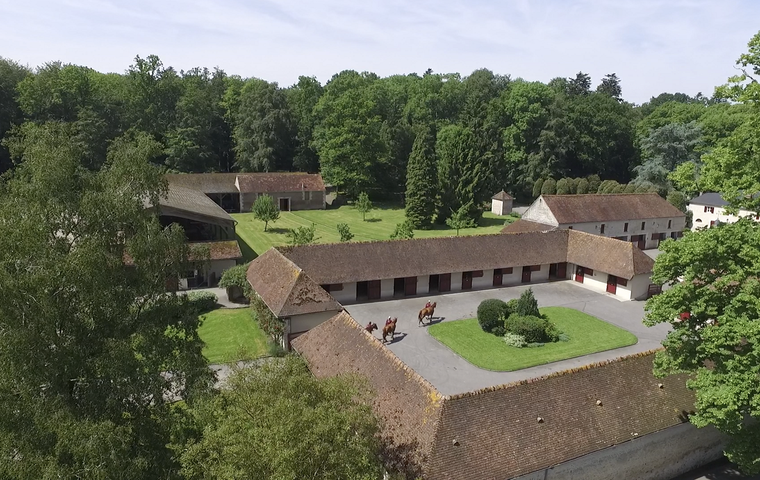 Jean Pierre Gasté has been at the forefront of Thoroughbred racing in France for the past three decades. He comes from a family steeped in racing history, and runs Haras de Gouffern in Normandy, which covers 865 acres, as well as the Haras de La Genevraye, which Gasté acquired in 1998 from American Lawrence Gelb.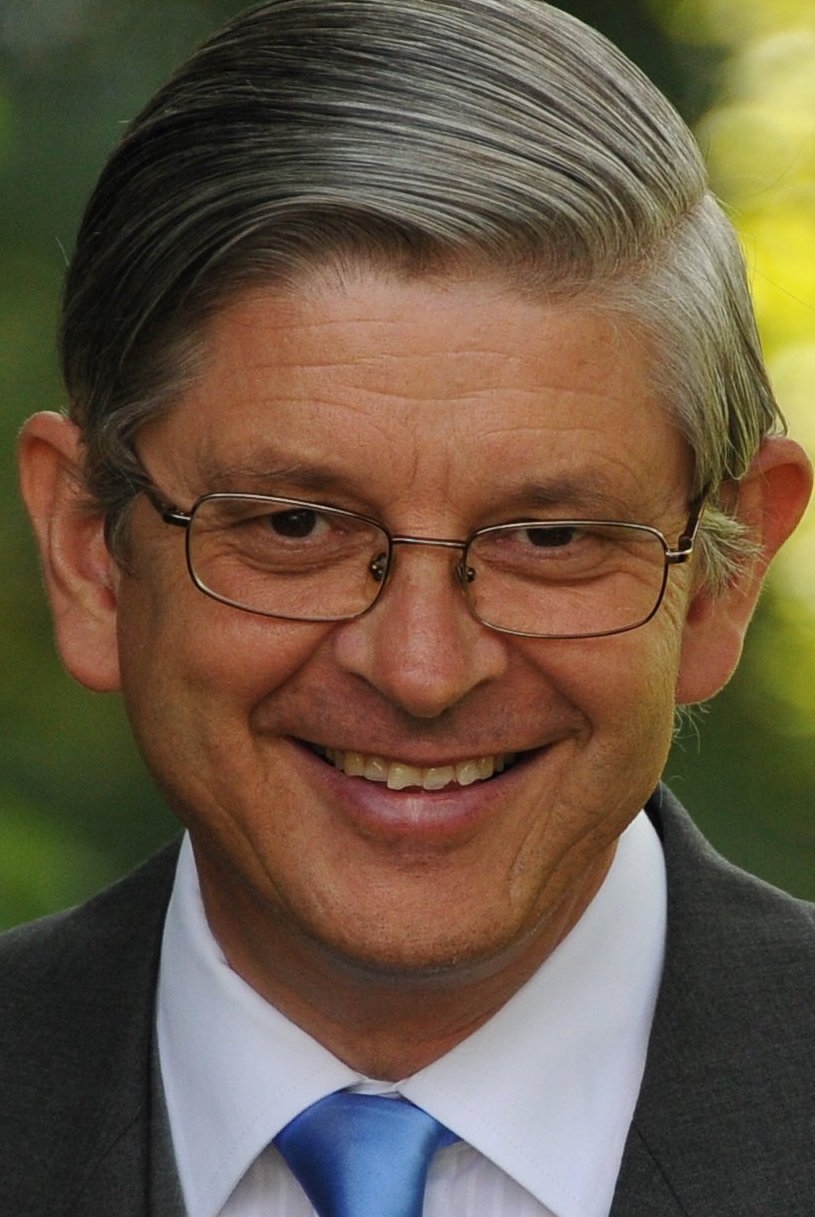 Gasté (left) was also instrumental in initiating the 2007 sponsorship agreement between Qatar and France Galop of the Prix de l'Arc de Triomphe.
In the 1980s, Gasté founded a consultancy agency, International Thoroughbred Consultants (ITC), which has strong links with both Haras de Gouffern and de La Genevraye. The agency predominately works with Middle Eastern clients and has a solid background of working in the USA and Japan. In Saudi Arabia, the organisation has managed the racing stables of several members of the royal family.
From 2019 onwards, a yearling consignment will be presented annually at Arqana's Deauville sales, which Eric Hoyeau, chief executive of Arqana, believes is "in line with our strategy of turning the Deauville sales into a global event". The exclusive partnership will see both parties offer their clients an opportunity to maximize their horses' value and create international opportunities.
Here Gasté tells TRC about the transatlantic partnership and how it will be implemented from next year; he also reflects on French breeding position in global Thoroughbred racing and the potential ramifications that Brexit could have on the industry.
How did the exclusive agreement with Taylor Made come around?
Duncan Taylor and I have known each other for many years. I knew his father [Joe, who managed Gainesway] from Gainesway Farm, when TaylorMade's stallion barn was in what became the Keeneland Library.
We have worked a lot together for my Middle Eastern clients, purchasing mares and stallions, especially for clients in the UAE and Saudi Arabia, often with with Dr. Renato Geiger. We first worked together on Attractive Crown, the mother of Prix Vermeille winner Bateel. I bought her for Al Asayl Stable, which is owned by the President of the UAE, Sheikh Khalifa bin Zayed. Duncan and I discovered then that we shared the same core values for our customers: transparency and a highly developed after-sales service.
A few years ago, we established a reciprocal agreement between ITC and Taylor Made. We represent Taylor Made in France and the Middle East, and they represent us in the U.S.
It was then Alexandra Saint Martin, whom we recruited for our development when she left Arqana's communication duties, who built this joint consignment project with Taylor Made.
Why Taylor Made? Were there other operations that you spoke with in America?
I also have privileged relationships in the United States with the Bell family, who owned Jonabell Farm before it was sold to Darley, and with Reiley McDonald, owner of Eaton Farm. However, the evolution of our relationship with Taylor Made has created conditions for exclusive cooperation, from which the idea of ​​common consignment has sprung up in Europe.
Taylor Made were very eager to build a European satellite, which can serve as a base, and give them, and their customers, the opportunity to expand their scope in Europe.
From 2019 onwards, a yearling consignment will be presented annually at Arqana's Deauville sales. How will this be implemented? And, if it is successful, will you look to put forward more yearlings for the sale or any other French auction houses?
From summer 2019, a joint consignment between Taylor Made and Haras de Gouffern will be presented in Deauville. The goal is to start in a modest way by presenting a restricted batch of eight selected yearlings on the first two days of the August sales only.
We know that it is vital to arrive at Deauville with quality horses, and this will be our first concern. The goal is to gradually send more yearlings over the years but focusing primarily on Arqana's August sale.
We do not have a goal of extending to other sales organizations in France.
Which party seeks to gain most from this partnership? What do you hope to achieve from the agreement?
Taylor Made, of course, bring their sales force and consignment experience, Haras de Gouffern expertise and knowledge of the European market.
In addition, our partnership also includes some innovations, such as an entertainment program in France for foreign investors and stud farms that will present yearlings with us.
Do you see international agreements like this as a future trend in international Thoroughbred breeding?
Yes of course. European breeding countries will only grow by innovating. The races in Great Britain and breeding in France are experiencing difficulties that can only be improved by going off the beaten track.
In these two countries, we are too much attached to the traditions and afraid to change. Any new idea is systematically opposed by the establishment, which often sees a risk of losing its exclusivity but condemns any progress of our system.
The best example is the introduction of the Thoroughbred Arabian race in France, which, of course, was initially rejected by the entire establishment, but which finally led to the sponsorship of the Prix de l'Arc de Triomphe by Qatar. The involvement of Qatar in Thoroughbred racing in France and England should not be forgotten, including the sponsorship of Qipco, which is vital for racing in Britain.
It is by going off the beaten track and daring to go against the establishment that we can find solutions to our problems, and it is by a greater openness to the international market and new ideas that we can move forward.
With the ramifications of Brexit still unknown, will French breeders be forced to look for international opportunities more as opposed to the UK?
No, I dont think so. Brexit may affect the racing in Britain to start with, if not breeding. Make no mistake, breeding in Britain is very solid, thanks to all the money that has been brought by the large stud farms [owned by people from] the Middle East. What will happen in ten or 20 years if some of these studs leave England? Would traditional English breeders be able to take over? We shall see.
In your opinion, where does French breeding sit in the global hierarchy of the Thoroughbred industry?
We are among the leading countries right behind the USA, Ireland, Great Britain, Australia and Japan.
Although French breeding represents only 5,300 births of Thoroughbred foals compared with 21,000 in USA, 9,000 in Ireland, 4,600 in Great Britain, 12,500 in Australia and 7,000 in Japan, French breeding succeeds in producing every year top international contenders, such as Laurens, Magic Wand and Sister Charlie in 2018, thanks to our breeders' and owners' premium schemes.
Our prize money in racing is the highest in Europe, and that pulls up our breeding industry, although we are lacking a strong base of major breeders, like the Middle Eastern-owned main studs in Great Britain.
Where do you see French and international breeding in five years' time?
France will remain among the great breeding nations if our races manage to keep their prize money allocations much higher than the European average, and to continue to distribute premiums to the breeder and the owner.
This system of premiums for breeders was introduced by my great-grandfather, Maurice de Gasté, who founded the Association of Thoroughbred Horse Breeders in France in the early 1900s. The owners' premium was initiated by my father, Pierre de Gasté, when he was president of the breeders, in the 1970s. Thanks to these incentives, farms such as that of the Aga Khan have strengthened in France, and allowed us to be able to benefit from stallions such as Siyouni.
This is also the case with the recent breeding of Gérard Augustin Normand, which allowed us to keep Le Havre in France, and with the Wertheimer family for Intello. French breeding will only progress if it succeeds in maintaining first-rate stallions bringing quality mares. A positive reversal of this situation of French breeding has been taking place for a few decades. It must continue.