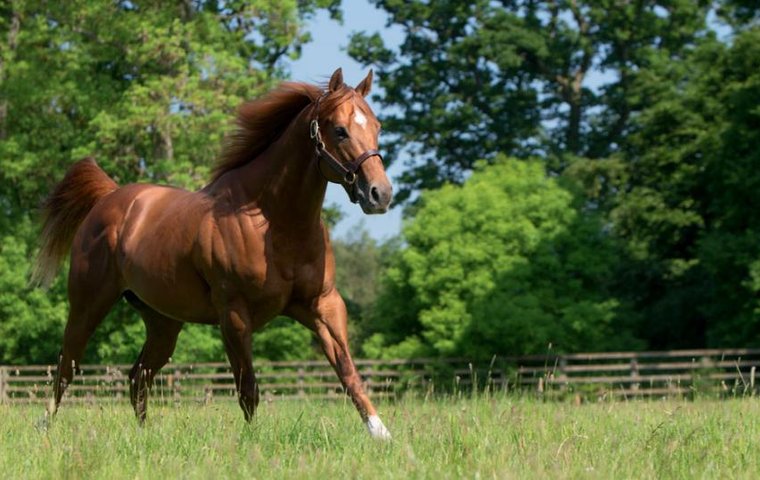 July effectively marks the middle point of the European Flat season, and with the triumphant return of Enable in the G1 Eclipse at Sandown Park on Saturday, it feels as if we are well and truly on our way to the season's climax in October.

While we already have a fairly clear idea of who the season's superstars will be out on the track, we cannot yet be sure of who the standout performers will be among the 25 sires in Britain and Ireland whose first crop of foals graduate to the track this year. It is, after all, still very early days in the context of these stallions' careers.
Nevertheless, there is already plenty of discussion about who might come out top of the class. A lot of the limelight since Royal Ascot has fallen upon Gleneagles, who is certainly making his presence felt. A Royal Ascot winner in Southern Hills, coupled with a 33.3 percent strike rate of six winners from 18 runners, has justifiably made him many people's idea of the champion first-season sire in waiting.
However, the Coolmore stallion's starting fee of €35,000 has made him unaffordable for many breeders. Likewise, his high-quality first book of mares produced offspring that were beyond the budget of many at the sales, with his nine lots to sell at Tattersalls' prestigious Book 1 fetching an average of 191,556 guineas and the four that changed hands at Goffs UK's Premier Yearling Sale averaging £165,500.
There are, however, some surprise packages among the leading lights of this year's first-crop sires who look to be of better value in both the breeding shed and the sales ring. Here, we take a look at four of these.
For the purpose of this article, we will discount any stallions who have had fewer than ten runners at the time of writing, as any such as the sample size is simply too small to draw any sound conclusions.
NIGHT OF THUNDER (DARLEY) - £15,000
"It's only a matter of time before Dubawi has an exceptional stallion son," mused Darley Director of Stallions Sam Bullard following Night Of Thunder's tenth individual winner, which came in the form of the promising Man Of The Night.
"We'd hoped it might be Poet's Voice; he is a great loss," Bullard continued, giving a nod to what might have been for the sire of last year's G1 Prince of Wales's Stakes and King George VI and Queen Elizabeth Stakes winner, Poet's Word, who died prematurely in March 2018.
Thankfully for the team at Dalham Hall, they have not had to wait long for another of their flagbearer's sons to announce himself as a serious candidate for the position of heir.
Night Of Thunder, who at £15,000 boasts the biggest fee of the four stallions we pick out here, is certainly showing all the right signs at this early stage in his stallion career. His ten winners from 17 runners (at the time of writing) equates to a frighteningly impressive 58.8 percent winners from runners, which Bullard describes as "extraordinary".
Indeed, this percentage puts Night Of Thunder comfortably ahead of his peers in terms of winners to runners, with fellow Darley stallion Brazen Beau currently holding second-place honours with a commendable 36.8 percent.
The first crop of 108 foals by the 2014 Classic winner were well received at the yearling sales last year, though, with the benefit of hindsight, there was plenty of value to be found.
His six yearlings in Book 1 collected an average of 104,500 guineas, while the 15 in Book 2 – including winners Sun Power, Path Of Thunder and Thunderous – went for an average of 73,133gns. Seven changed hands at both Book 3 and at Goffs UK's Premier Yearling Sale, with those at the former – including dual winner Keep Busy – averaging just 14,286 guineas, and those at the latter £47,333.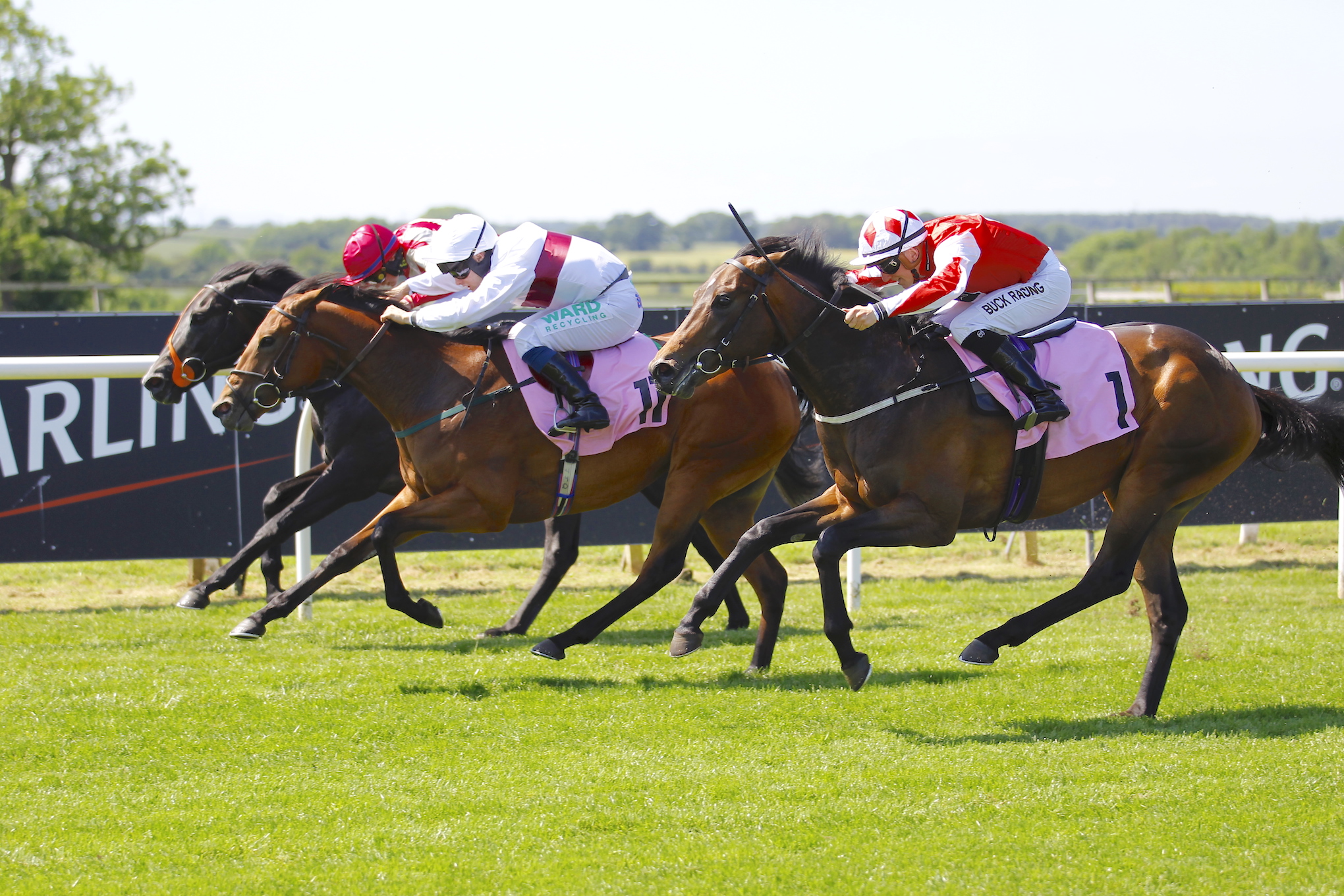 Six months later at the breeze-ups, however, the signs that this first crop may have developed into a fine bunch of juveniles were clear for all to see.
Some smart performances on the track sent the demand for his progeny skyrocketing, with his four Craven breeze-up lots – including the aforementioned Path Of Thunder and first-time-out winner Expressionist – fetching an average of 255,000 guineas.
It is fair to say that Night Of Thunder is comfortably exceeding expectations at this early stage in his first season, and, while a stronger demand for his stock at the sales can be expected if he comes anywhere close to keeping up his current strike rate, he may well represent excellent value for breeders for a while yet.
Bullard is certainly full of confidence in his potential, to the point where he already has one eye on 2020. "I think he will prove you can prove a Classic winner for a modest fee," he says assuredly.
BRAZEN BEAU (DARLEY) - £7,000
Brazen Beau, who stands alongside Night Of Thunder at Dalham Hall for an affordable £7,000, has enjoyed a very strong start to his Northern Hemisphere stallion career.
Having stood his first season down under, the Darley management made the decision to shuttle him to Newmarket in order to give breeders this side of the equator the option of a son of the world #6 stallion, I Am Invincible, currently Australia's leading sire and a son of Invincible Spirit.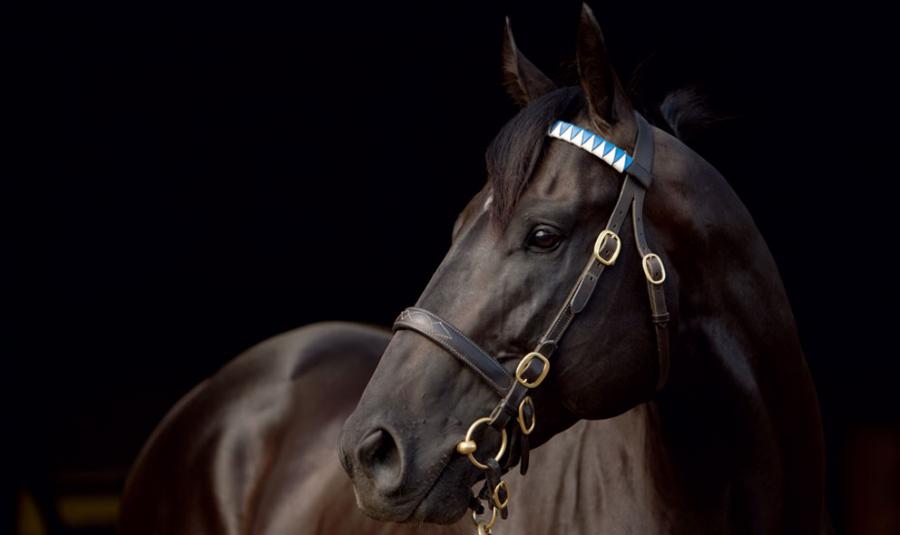 An impressive 36.8 percent winners from runners at this stage in the season is delighting the team at Dalham Hall, who contended with a slower start to his first covering season than they are generally used to.
"Because he shuttled, breeders didn't latch on to him straight away," Bullard explains. "So he's only got 78 foals in his first crop."
All the more impressive, then, that this crop has yielded eight wins from seven winners, including a stakes winner: these numbers are only bettered by three of his fellow first-season sires, all of whom benefited from a considerably larger first book of mares.
Naturally, given the small size of his first crop, many of Brazen Beau's peers will in time envelope his number of winners. Where he may eventually lack in quantity, however, he is so far showing he can more than make up for in quality.
Bullard continues: "I'm particularly pleased with the quality of runners he's having, the level they are competing at. He is excelling, with seven of his 2-year-olds Timeform-rated 80 or higher, which is only matched by Gleneagles."
Demand for Brazen Beau from breeders has picked up considerably since that first season, largely thanks to the quality of his first crop of foals.
"They couldn't help but like them," Bullard reflects. "They were seriously good-looking foals – big, strong, dark bay foals that people liked. The yearlings then went on and walked well."
Much like Night Of Thunder, many of Brazen Beau's yearlings offered considerable value in the sales ring. His sole lot in Book 1 sold for 50,000 gns, almost exactly the average sum fetched by his nine offspring in Book 2. The ten offered at Book 3, which included his first winner, Proper Beau, averaged 22,050 gns, while the 16 who went through the ring at Doncaster fetched an average of £46,500.
While not forgetting that we are still at an early stage in the season in the context of stallion success, early indications are that the market may have underestimated Brazen Beau as a Northern Hemisphere speed sire.
DUE DILIGENCE (WHITSBURY MANOR STUD) - £4,000
For a stallion who stands for a fee of just £4,000, Whitsbury Manor's Due Diligence has made an impressive start to his career as a sire.
The son of War Front – notably still the only one standing in Britain – is operating at a strike rate of 25 percent winners from his 20 runners so far this year, with three of these now dual winners, taking his tally of wins to eight, matching that of Brazen Beau.
While the Diamond Jubilee Stakes runner-up's first crop of yearlings made a relatively tame impression in the sales ring - they were largely found at Goffs UK's Premier Yearling Sale and in Book 3, and made averages of £23,000 and 7,942 gns at those sales, respectively – their precocity has come of little surprise to stud manager Ed Harper.
"He was a precocious 2-year-old himself, even though the market at home didn't get to see it," he explains. "Before we bought the horse, we had a good look at his 2-year-old race career, and he really was very impressive on debut at Saratoga. He was slow out of the gates, circled the field in the early stages and still managed to win by eight lengths [see video below], so I expected him to be able to produce early winners."
The relatively tame price tags attached to his first crop as yearlings, and before that as foals, can in part be attributed in part to a patch of apathy towards War Front. This is also cited by Harper as a key factor in the slight drop-off in demand for the stallion subsequent to his first season in the breeding shed.
"The demand was good first season", Harper reflects. "War Front had had a particularly good year, with the Dewhurst winner and champion 2-year-old, Air Force Blue, so things clicked into place quite well.
"Subsequently, and for reasons I don't understand, people didn't seem quite so keen on War Front. I never lost faith; in fact, I got even more keen on the stallion the more I observed him. But now it seems people are waking back up to War Front."
If the progeny of Due Diligence continue to deliver success at the rate the Whitsbury Manor resident is enjoying currently, it would be of little surprise to see breeders and buyers sit up and take more notice of him in the coming months, not only in Europe but in America, too.
"In America, they've had their own sort of epiphany that War Front is not just a turf sire, but can produce really good horses on dirt," Harper adds. "Earlier this year we saw Omaha Beach and War Of Will, both sons of War Front, win Grade 1 winners on the dirt. And with the introduction of the new Turf Triple Series, there are of course more opportunities over that side of the pond for turf horses that have a lovely daisy-cutting action like his do."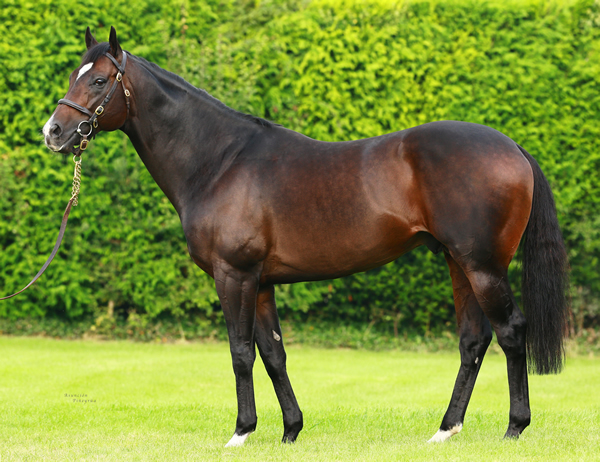 For breeders back in Europe, it is undeniable that he brings something different to the table.
"He brings in that A P Indy and Pulpit line that is almost impossible to find in Europe, if people appreciate that, which they certainly should," Harper insists. "He's also got an extra bit of length to him. I call him a rib longer than your average sprinter, so where we've got a lot of close-coupled mares that could do with a little bit more stretch to produce a commercial looking yearling for the sales, he's very useful for that."
One thing is for certain: at this point in the season, he is certainly outperforming his humble fee and indicating that he represents real value for breeders and buyers alike.
CABLE BAY (HIGHCLERE STUD) - £6,500
Highclere Stud's purchase of Cable Bay is looking like an increasingly shrewd bit of business with every week that goes by as the son of Invincible Spirit continues to build on his strong start as the leading first-season sire in Europe at the time of writing.
Just last Friday, daughter Liberty Beach added a first stakes success to the first-season sire's CV when storming away with the listed Dragon Stakes at Sandown Park. In doing so, she took the total number of wins to his name to 14 and total prize money to £149,822, putting him right at the top of the class in both criteria.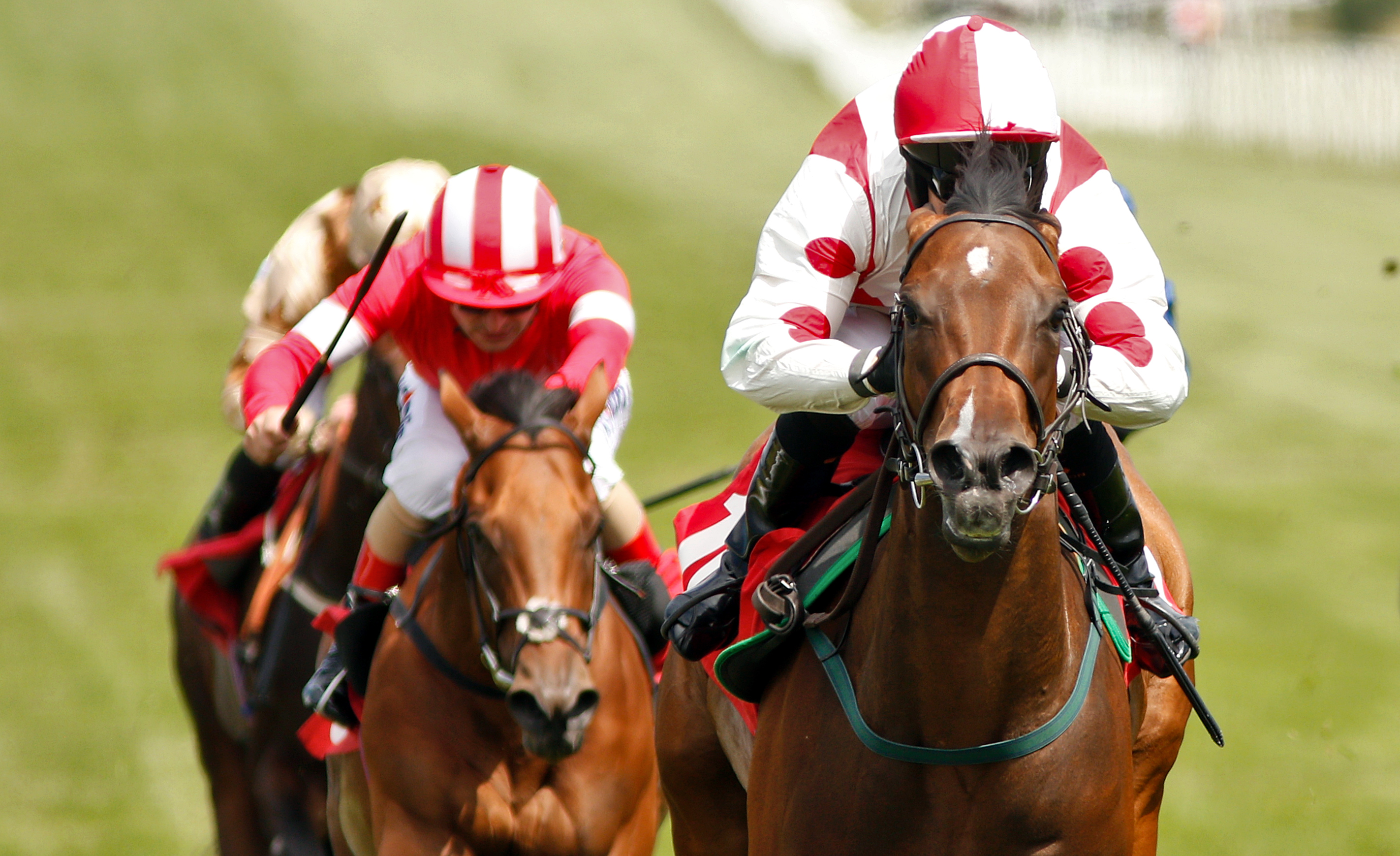 With ten individual winners from 28 runners, Cable Bay is currently operating at a rate of 35.7 percent winners from runners, which is bettered only by Night Of Thunder and Brazen Beau.
Notably, the new Highclere flagbearer also had more Royal Ascot runners than any other first-season sire.
Jake Warren, like Harper, has not been altogether surprised by the strong start.
"We had pretty high expectations," he recalls. "The reason we bought him was he was such a precocious and hard-knocking 2-year-old himself. He won his maiden in June and he pretty much ran every three weeks – including finishing second in the Group 2 Richmond Stakes and second in the Group 3 Somerville Tattersall Stakes – until the Group 1 Dewhurst Stakes, where he was second in a very quick time."
The likely precocity of his stock was not lost on breeders looking to produce early types, and, as a result, he covered 152 mares in his first season, more than any other stallion in Britain except Dubawi. This followed with a second-season book of 123 mares before the inevitable lull in years three and four.
However, Warren's confidence in his stallion only grew during these two years. Not only did he strike a Southern Hemisphere deal with Woodside Park Stud, but he was seeing only positive signs from the foals on the ground at home.
He explains, "In the early stages of a stallion's career, when you're starting to look at what the stock are like, we were very impressed by the physical strength of the horses he was getting. He's a very good-looking horse, like Invincible Spirit himself."
With a starting fee of just £6,500, however, his first few books of mares were inevitably not as full of quality as those of other more expensive first-season sires, such as Gleneagles. Whether he would be able to hold his own against these stallions in spite of this remained to be seen.
Warren adds, "You're just hoping and praying that everything you're seeing at home is going to allow the horse to compete against those standing their first seasons at £30,000 to £50,000. It's been a really exciting to see him doing that so far."
"When he gets hold of higher-quality mares in years to come, the sky is the limit."