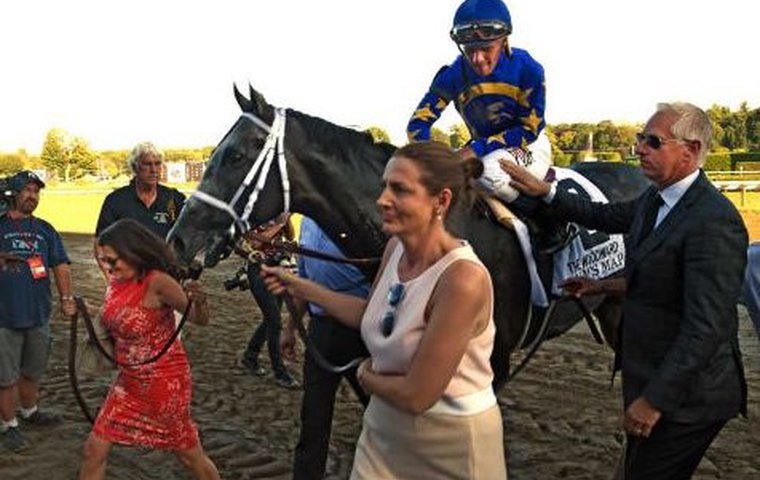 Imagine a hectic scene at an emergency unit at an always busy hospital. A patient is rushed in, cardiac arrest is diagnosed. Quick thinking, fast action is required to save a life - without the benefit of carefully thought-out diagnosis based on the sufferer's background.

For, of course, the unconscious patient cannot talk, cannot explain what led them to this moment.
The very best in medical equipment is utilized as hospital staff join together "with the sole purpose of getting that patient well".
"Everyone works as a team, no matter what their role is. Everyone shares their knowledge," says Katie Potter who, during her time as a nurse in the trauma department at a major Melbourne hospital learned plenty quickly!
"Within a month of starting, you find yourself performing resuscitation," she says, describing her time at the hospital as a "steep learning curve". As was previous time spent as a nurse in a cardiothoracic and critical care unit at another major hospital.
Different direction
With a special interest in medical technology and an equine background - she grew up at Camperdown in rural Victoria in Australia riding horses bareback on her grandparents' dairy farm - it seemed only a matter of time until she combined the two interests.
Not that she planned it that way; as with many who take divergent paths, there was one moment, one conversation that set her in a different direction, away from nursing towards horses.
"Around 12 years ago, one of the cardiologists at the hospital mentioned that he had an unwell horse."
One who had been seen by different vets, none of whom could figure out just what was happening.
Which got Potter thinking about the similarities between horses and emergency patients - that inability to tell those trying to help them just what is wrong.
Paying a visit to the horse, Potter wondered if there was something not quite right with the heart ... but she was not a vet and could not offer much advice. Her interest was piqued, though.
How could she 'cross-pollinate' her knowledge gained as a nurse with her passion for horses?
She recalled how, at the hospital "base assessments were made relying on blood flow, ECGs and other tests to try and get a full picture of what was happening with the patient".
She began to notice, that while veterinary science had made leaps and bounds in recent years, it was still difficult to diagnose a horse who may have circulation or heart issues.
And so an idea took form, one that could "bring the ICU [Intensive Care Unit] to the track".
Developing a special breast girth, Potter had monitoring equipment attached with between seven and 12 sensors that can send data from horse to computer: data as in the monitoring of lung and heart function, blood flow, pulmonary pressure, the way valves open and shut.
Positive reactions
It has made the diagnosis of bleeding attacks, as one example, more thorough - "we can see what has changed, whether it be a precapillary or a capillary bleed, whether it is coming from the lungs or parts of the heart, or whether it is a result of the hindgut not functioning properly."
With a horse going from an average resting heart rate of 30 beats a minute to up to 250 in full stretch it is, says Potter, "vital that everything works as it should internally."
She is understandably proud of the finished product - the PotterHeart breast girth - one she has used on horses in Australia and beyond, spending months at a time in the UK, Continental Europe, Canada and the U.S.
Reactions have been positive (though Potter laughs at the memory of one U.S. trainer declaring "oh my god it's a wonder bra!") with vets, trainers and owners receptive. "Everyone only ever wants what is best for their horse."
It has been, she says, all about approaching the right people, those receptive to new ideas and she is always mindful to "talk with people rather than at them".
Grade 1 winners
For the first eight years, Potter worked on a pro-bono basis, a time spent "gaining validation".
Since that time there have been successes of which she can be very proud - such as Liam's Map and Greenpointcrusader, who both won Grade 1s after trainer Todd Pletcher utilized her services.
Also pleasing Potter was "complete independent validation" funded by the Breeders' Cup and green lighted by renowned and respected doctor Dr J David Richardson MD and vet Dr Sophy Jesty DVM as regards the equipment's capabilities regarding assessing EIPH [Exercise-Induced Pulmonary Hemorrhage - bleeding) and cardiac issues.
The data provided by the breast girth has enabled Katie and her clients to learn much - to the point where not only can some problems can be identified and treated, but they can also be predicted.
Something that has given Katie, who laughs as she describes horses as "big furry children with four legs", great satisfaction.
"I am," she says, "passionate about being a voice for the horse."
Watch Katie Potter talking about her ideas on Channel 4's Morning Line TV show in Britain last year