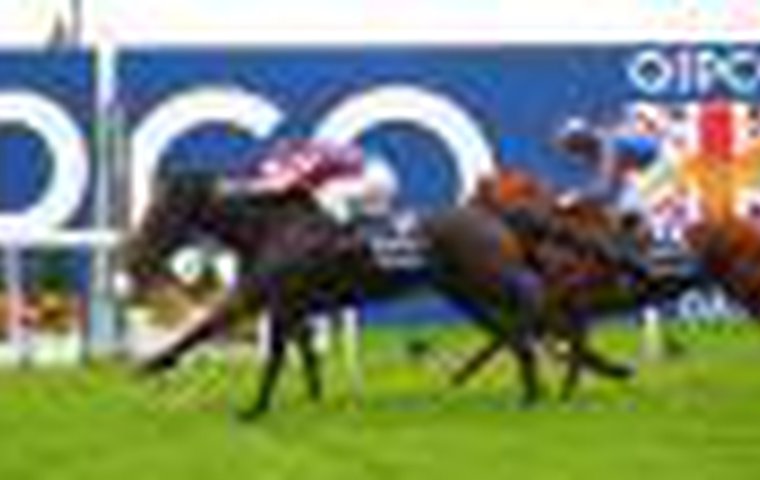 Superstar Irish rider Johnny Murtagh spent last year proving he could do the impossible – or at least what many had believed was impossible: combining a full-time career as one of Europe's most successful big-race jockeys with another full-time one – that of one of Ireland's most exciting up-and-coming trainers. Donn McClean reports on the moment he realised the double life had to stop.

Johnny Murtagh was out for his normal morning run when it hit him: How long could he keep doing this? For how long could he continue to ride at the highest level when his ultimate goal was to train at the highest level?
They said that it couldn't be done, that you couldn't do both. Last year, Murtagh proved that you could. He went to Royal Ascot with four booked rides, thought that he had chances on Sole Power and Simenon, won on one of them, got narrowly beaten on the other, managed to bag another seven rides, won on three of those, and was crowned top rider for the meeting once more.
When Roger Varian sought a rider for Ambivalent in the G1 Pretty Polly Stakes at The Curragh in June, Murtagh was the man he called, and the rider duly delivered. When Alain de Royer-Dupre needed a rider for Chicquita in the G1 Irish Oaks, he dialled the same number, and Murtagh coaxed the filly home. Same with Andreas Wohler and Novellist in the G2 King George, same with Lady Cecil and Thomas Chippendale in the G2 Hardwicke Stakes. And when Tom Hogan needed a rider for Gordon Lord Byron in the G1 Sprint Cup at Haydock Park, there was no betting on who he was going to ask.
Now that his riding boots are dangling from the hook, you can look back on Johnny Murtagh's career in the saddle and safely say that he was one of the best jockeys of modern times. He was a big-race jockey. Horses such as Ridgewood Pearl, Sinndar, Yeats, and Rip Van Winkle will always be associated with him. Yet, last year, he rode Group winners for seven different trainers, and only one of them was Johnny Murtagh. And fittingly, the season ended in a crescendo when he trained and rode Royal Diamond to win the G2 Qipco British Champions Long Distance Cup on Champions' Day at Ascot.
It all made for a busy life last season. Start in the yard every morning at 6 o'clock, finish at 12:30. Go for a run, come back, get ready for the races, racing all afternoon, maybe all evening, back late at night, and ready to start again the following morning. If he was riding in England, he would wonder about how things had gone at home. Ringing home on Saturday to find out how the morning went, thinking about entries, individual horses, plans.
It wasn't that he didn't love the work, it wasn't that he minded the long hours. He didn't. He loved it all. It was just that he wondered how long it could all continue before something began to suffer.
"I had a brilliant year in the saddle last year," Murtagh said thoughtfully. "A lot of experts said that I couldn't do both, that I couldn't ride and train. That drove me on. I really wanted to show them that I could. I thought that I would get this season out of it as well, but I didn't want to get half way through the season and then for it all to fall apart. And deep down, I knew that I wanted to give training a real shot."
It is difficult to believe that it is less than a year since Murtagh officially joined the training ranks. It could have been sooner, he wanted it to be sooner, but he couldn't finish the trainers' course until last spring. Everything was set up to go, the yard was built, and the horses were there. Tommy Carmody held the licence until Murtagh could take out his own, and together they prepared Ursa Major to win four races in 2012, including a G3 contest, and Royal Diamond to win the 2012 G1 Irish St Leger. Then in May last year, Murtagh completed the trainers' course and got his hands on his own licence.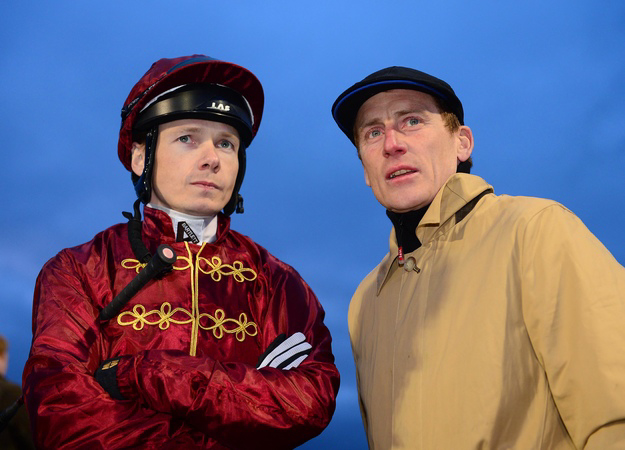 "Out running the roads, I started thinking, this is not as enjoyable as it should be," he said.. "It was going to require a lot of hard work just to maintain last year's standard in the saddle. I didn't speak to many people before I made my decision, it just hit me that it was the right thing to do if I was going to train at the top level."
Make no mistake, the top level is where he wants to be and, Johnny Murtagh being Johnny Murtagh, one knows that the top level is probably where he will end up.
The signs are there. Royal Diamond's win at Ascot was the obvious highlight of 2013 for Murtagh as a trainer, but there were also other significant milestones. Belle De Crecy won the Group 2 Blandford Stakes, Rich Coast won a listed race at Cork Racecourse and Campanology won a big handicap at The Curragh, while Altruistic finished third in the Racing Post Trophy.
"We're really happy with Altruistic," the trainer said. "He will probably start off in the Derrinstown Stud Derby Trial, and he could be a Derby horse."
While Altruistic's owner Andrew Tinkler has been the mainstay of the yard, it is not surprising that other top owners have joined him at Coolaghknock Glebe, near The Curragh.
"Sultan Ali, I rode winners for him, he has sent me two," Murtagh said. "Dr Poonawalla, Alan Spence, I won an Irish Leger on Jukebox Jury for him, he sent us a horse. Sheikh Fahad sent me Purr Along. These good owners bring nice horses, and the more nice horses you have, the better chance you have of getting a big horse."
Murtagh has been active at the sales, both buying horses and approaching owners.
"I have no problem going up to people and asking for a horse," he said. "And I have no problem if they say no. But I feel comfortable asking. People know now what we can do. We have 22 two-year-olds, and we still have a few for sale."
He thinks for a second, smiles, and says: "We still have a few real good ones for sale."