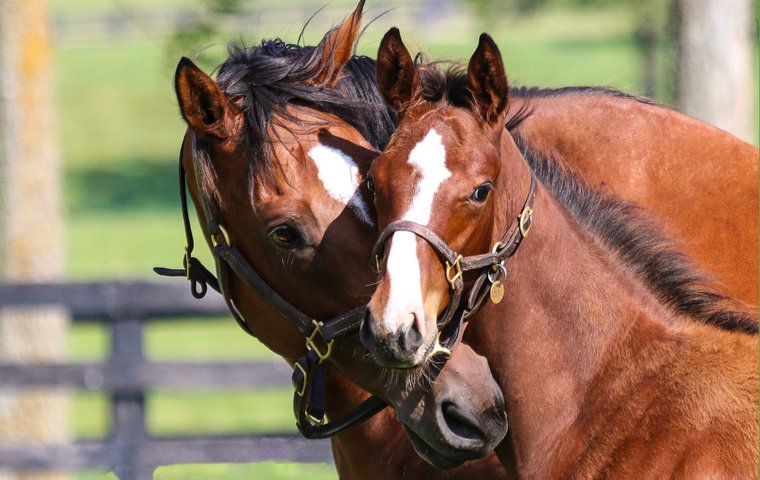 Oscar Performance competes as a homebred for Amerman Racing, but when he lines up in the Breeders' Cup Turf at Del Mar on Saturday, those associated with Mill Ridge Farm in Lexington will also be paying close attention. After all, they raised him.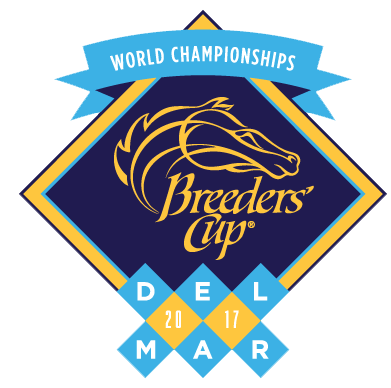 Should he win, it will be the tenth Breeders' Cup victory the historic farm has been associated with since 2000. Oscar Performance already provided Mill Ridge with its ninth when he took the Breeder's Cup Juvenile Turf last year.
"The Amermans are wonderful breeders and owners in that they have a limited broodmare band, generally about ten mares, but they are all of quality," said Mill Ridge's Headley Bell, the managing director of his family's farm. "Mrs. Amerman takes tremendous pride in that side of it. She's a champion dog breeder, so she's always loved animals and has always been specific about breeding.
"It's a pleasure to work with them and particularly with her on the breeding side of it. The Amermans are as good as there are. We are excited, and working with good people makes it even better."
Oscar Performance is one of nine previous winners pre-entered in this year's Breeders' Cup. As a 3-year-old, he has added two more Grade 1s to his resume by taking the Belmont Derby Invitational Stakes and the Secretariat Stakes.
"I remember him as a very attractive foal, the kind that you hope for," said Bell. "He continued to go that way as he grew. He was more of an alpha, but he stayed out of trouble. People on our farm tours always ask if we can tell a foal is going to be a champion. You can say it and you can hope it, but none of us quite know. After the fact it's a lot easier."
By Kitten's Joy, Oscar Performance is out of the Theatrical mare Devine Actress. His full brother, Oscar Nominated, is a year older, and while he has not won a Grade 1, he is a multiple Graded stakes winner. Both brothers are millionaires, and Oscar Nominated is on the also-eligible list for the Turf.
"The mare was actually a very good race mare for the Amermans," said Bell. "She had more talent than she ever was able to demonstrate because she ended up having an injury that caused early retirement.
"She's a most attractive mare who produces most attractive individuals. I know the public perception through the commercial side of Kitten's Joy, but both Oscars were always really attractive horses."
Recurring success
With his victory in the Breeders' Cup last year, Oscar Performance followed a list of notables who had done the same with some help from Mill Ridge somewhere along the way.
Other horses raised and/or sold by Mill Ridge since 2000 who went on to win at the Breeders' Cup include Spain (2000 Distaff), Johar (2003 Turf), Sweet Catomine (2004 Juvenile Fillies), Artie Schiller (2005 Mile), Round Pond (2006 Distaff), Life Is Sweet (2009 Distaff), and Ria Antonia (2013 Juvenile Fillies).
Another horse associated with the operation is 2006 Breeders' Cup Juvenile victor Street Sense, who became the first winner of the race to also take the Kentucky Derby. Although not raised or sold by Mill Ridge, the family's Nicoma Bloodstock helped plan the mating that resulted in the champion.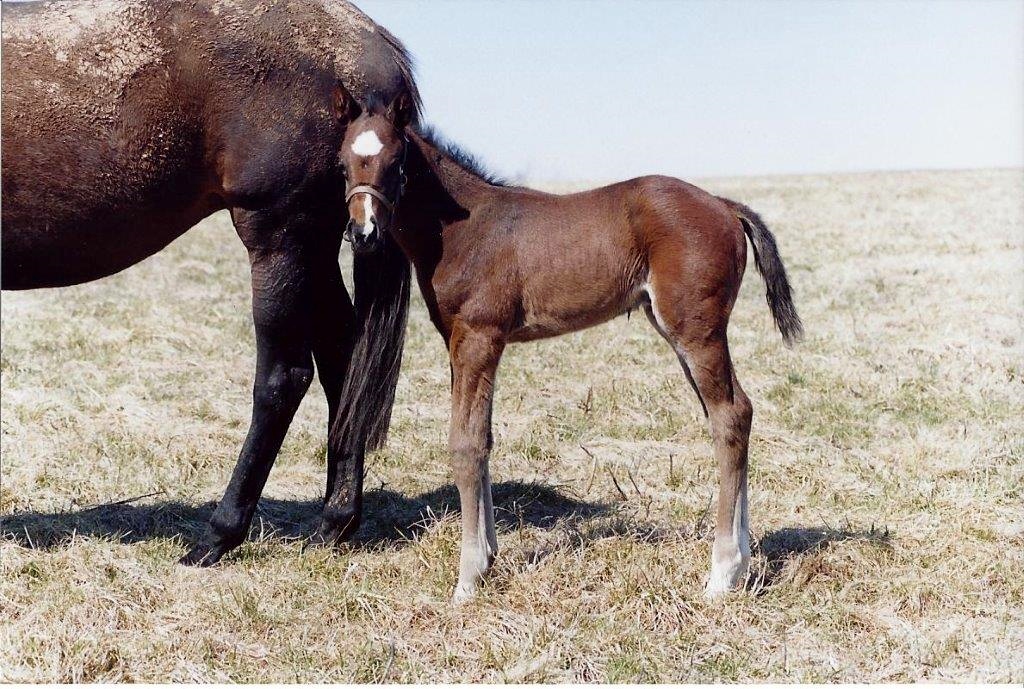 Several other historical footnotes in Breeders' Cup history reside within that list of names. For instance, Johar — who went on to stand at Mill Ridge alongside his sire, Gone West — hit the wire at the exact same time as High Chaparral in the Turf. Thirteen minutes later, officials announced the pair was responsible for the first, and what remains the only, dead heat in the event's history.
The wonderful thing is that it's never just the horse," said Bell. "It is the blend of the people who come together. In the case of Prince Ahmed's Thoroughbred Corp., beyond Johar, they had such additional great horses with us like Spain and PointGiven. We had an extraordinary relationship with them. He was obviously passionate about winning the best races, and Richard Mulhall, who was his advisor, was very talented and continued to put him in a position for winning.
"The horse ends up being the vehicle to allow these relationships to foster and to be cherished. Johar was a son of Gone West, so that was special to us, and obviously to dead heat in the Breeders' Cup was special. It was all great."
Then there are the full sisters Life Is Sweet and Sweet Catomine, who raced as homebreds for Martin and Pam Wygod. Both Storm Cat fillies are out of the Kris S. mare Sweet Life and spent their youth at Mill Ridge. Incidentally, Sweet Catomine was foaled in 2002, the year of mare reproductive loss syndrome. Although Mill Ridge lost 25 percent of its expected foal crop, not only was the eventual champion filly part of the 75 percent that made it, so was Giacomo, the 2005 Kentucky Derby winner.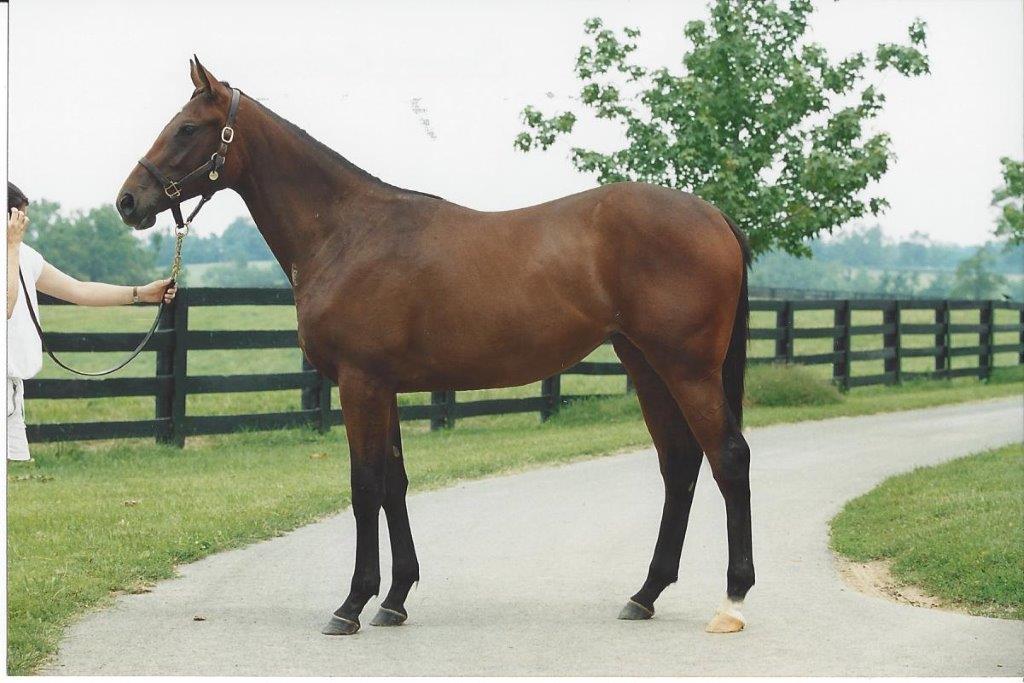 Sweet Life, the 2010 Broodmare of the Year, is one of only three mares to produce two Breeders' Cup winners. The others are Hasili (Banks Hill, Intercontinental) and Primal Force (Awesome Again, Macho Uno).
"We were fortunate to work with the Wygods for some time, and they were so deserving of playing at that level," said Bell. "Life Is Sweet and Sweet Catomine are two very different looking individuals. That's what we remember the most about them.
"Sweet Catomine is a great, big Kris S. kind of a mare and was not the most correct in front, but she had a heart that was obviously something special. Life Is Sweet is more refined and always had quality. To have two sisters be as good as they were is a rare thing."
Point of pride
For Mill Ridge, which is six generations strong, sharing and enjoying success with their clients has always a driving force for the operation. Since 2000, it has been involved with 34 G1 winners, including those Breeders' Cup champions.
"When people who are like family win these types of races, it just makes you feel extra special," said Bell. "Those are threads that matter. They are all passionate about the horse. When they do well, and you have assisted in allowing that to occur, that's about as good as it gets, really."
One way Mill Ridge demonstrates its successes is by participating in Horse Country, which conducts tours of Thoroughbred farms throughout Kentucky. In doing so, it aims to both honor its past and hopefully attract new fans to the sport.
"We celebrate our history with our tours," said Bell. "It lets people follow along. For instance, right now, they can follow 'Oscar'. When they go to the track now, it's not like they are rooting for a horse, they are rooting for a team. Whether it is the sire, the farm where that horse was raised, or whatever, it is important to let them feel relevant."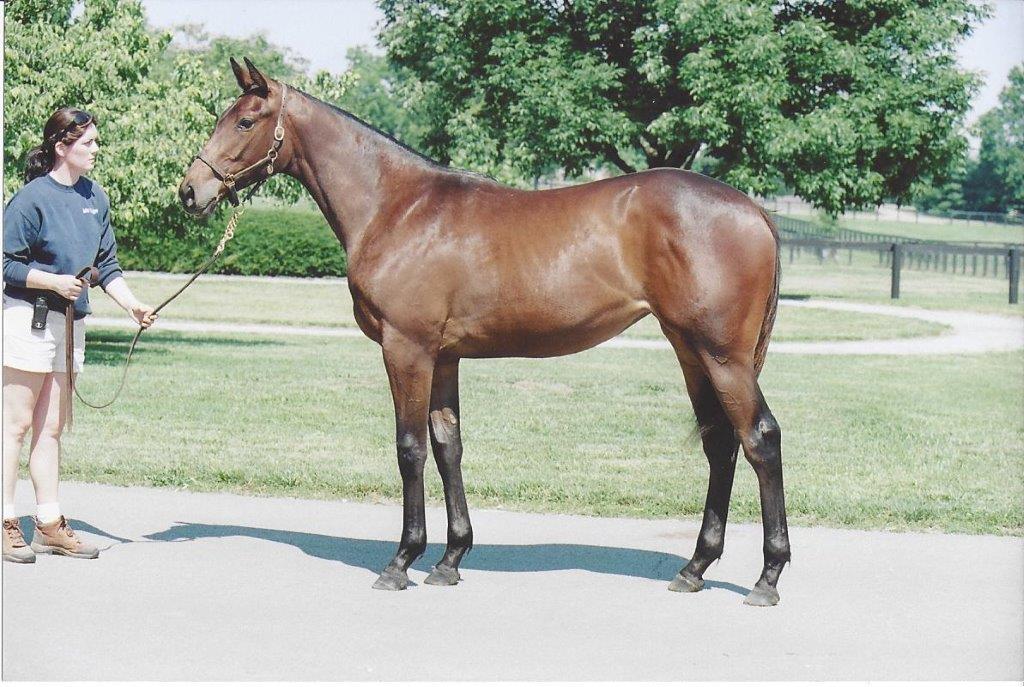 The team behind Mill Ridge is a loyal one, and as the racing season rounds into the Breeders' Cup, how things play out means a significant amount beyond just the obvious.
"Breeders' Cup is where championships are crowned, and you always want to be in that arena if at all possible," said Bell. "We take tremendous pride in that. For us, it's not what horse did you sell for x amount. This is what we celebrate. It occurs more often than not, and that is something that makes us very proud.
"Our employees have been here on average for 20 years, so it is significant to the fabric of the Mill Ridge life. We celebrate all of that. When this time of year comes around, we are looking forward to it. It's a gift, and we don't take it for granted at all."