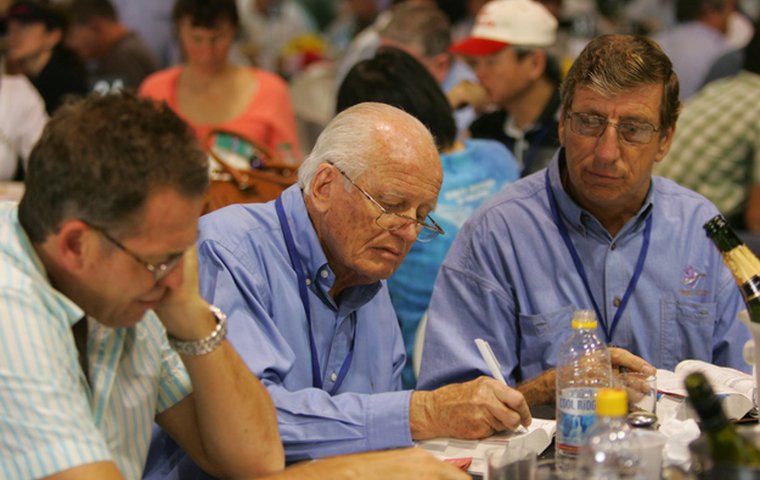 The debate about artificial insemination might have run its course in global horse racing, but what about the equally polarising issue of embryo transfer? Greg Tobin digs up the case of blue-hen broodmare Eau d'Etoile, who was at the centre of an enormous genetics controversy in Australia nearly 20 years ago.

Were you keen to pick a fight with Thoroughbred officialdom, promoting the virtues of artificial insemination (AI) would be a good start. There has been many a snort at the mere mention of an alternative to natural conception in horse racing, and some of the sport's greatest identities, like Federico Tesio for example, claimed that anything but a sermon from the mount would diminish the "nervous energy" of progeny. Of course, Tesio left us more than 60 years ago, but much of that line of thought still lingers.
AI has been a hotly discussed topic in this sport for a long time. Contemporary arguments against its introduction often surround the narrowing of the gene pool, though scientific research suggests that these concerns don't hold much water. In Iceland, for instance, there were no horses until the Vikings brought them across in the ninth century. One can safely assume these horses were transported in minimal numbers and, despite such an initial small pool, the breed is now one of the hardiest on the planet. In other words, a small gene pool can make for a successful breed.
When it comes to modern racing, the real reason the breeding hierarchy has resisted AI has more to do with economics and less to do with biology. Stallions will always be limited by time and libido, but AI would open the floodgates. A popular sire can, at best, have around 100 of his progeny available at auction each year, but under AI he might have 500 or 600 at the sales. That's a lot of tail to wag.
As recently as 2014, Sydney identity Bruce McHugh was battling to have AI introduced into Australian racing. A former bookmaker, owner, breeder, and chairman of the now absorbed Sydney Turf Club (STC), McHugh engaged in a protracted and expensive court battle with the Australian Stud Book (ASB) in a bid to overturn the restrictions on AI. It took five years and an alleged AU$10 million in costs for McHugh to lose, with Peter McGauran, chief executive of the Australian Racing Board (now Racing Australia), expressing industry-wide relief.
"Australian racing would have been reduced to a small and insular domestic industry if AI had been imposed on it," McGauran said. "The major jurisdictions around the world gave evidence that our black-type would not be recognized and exports refused. Naturally such exclusion would have been to our great disadvantage."
Perhaps McHugh should have read up on his history when it came to AI, because there had been a precedence set 10 years earlier with a famous broodmare called Eau d'Etoile.
This was some gal. Not only was Eau d'Etoile a daughter of Sir Tristram, arguably New Zealand's greatest sire, she also hailed from a pretty good family and, to round out the package, she was no slouch on the track, winning in G1 company and running multiple group-company placings. Naturally, when she was retired she was sent to the very best stallions, and it worked. Eau d'Etoile's first foal was by the Australian breed shaper Bletchingly and was a filly called Temple Fire, who herself was a black-type galloper but, more importantly, went on to produce seven winners, including the G1 victor Stella Cadente.
Eau d'Etoile's second foal was Kenny's Best Pal, also by Bletchingly, and he too was a G1 winner. Foal No. 3 was none other than Bint Marscay, who would etch her name in the racing public's conscience as the winner of the world's richest race for 2-year-olds, the Golden Slipper. The impact of a Slipper victory on the Australian breeding landscape cannot be over-emphasised, but Bint Marscay's longest legacy, like her dam, was as a broodmare.
In 1992, Eau d'Etoile foaled Filante, who proved the best of her progeny, twice winning at G1 level and accumulating close to $2 million in earnings. He was the third G1 winner in a row for Eau d'Etoile, securing her Broodmare of the Year merits, and, although three subsequent foals failed to fire, by 1996 she remained one of the Southern Hemisphere's elite matrons.
All this time, Eau d'Etoile had been owned by leviathan identity Jim Fleming. Fleming had created a supermarket chain throughout Australia before becoming a massive property developer. He was also a slick horse breeder. From Tyreel Stud at Agnes Banks, just outside Sydney, he had been associated with some of the best Thoroughbreds, and he had been a STC chairman, championing the cause of the Golden Slipper as Sydney's answer to the Melbourne Cup.
Towards the late 1990s, Eau d'Etoile produced a Danehill foal that died, and she wasn't served the following season. Then, for the next two seasons she missed. To say that Fleming was perturbed would be an understatement, and he consulted one of the now most recognized experts in equine reproduction, Dr. Angus McKinnon.
McKinnon determined that while it was possible for Eau d'Etoile to conceive, as she had done in successive years since the death of the Danehill foal, she could no longer carry to term due to scarring of the uterus. The only alternative was embryo transfer -- removal of the fertilized embryo, with subsequent transferral to a surrogate mare. It was revolutionary and, given Eau d'Etoile's fame, headline grabbing.
When Fleming approached the ASB, he must have had an inkling that he was up against it. ASB Rule 1.9 states: "A foal is only eligible for inclusion... if it is the produce of a natural service, which is the physical mounting of a mare by a stallion, and a natural gestation takes place in and delivery is from the body of the mare in which the foal is conceived."
It was March 2001 at this stage, and Dr. John Digby was the then Keeper of the ASB. Digby, who had been a veterinary surgeon before his duties at the ASB, was very familiar with embryo transfer, having presented a paper on it to the International Stud Book conference in Ireland a number of years before. But that mattered little when it came to Eau d'Etoile. There was virtually zero industry support, and none from the ASB rule book.
Thoroughbred Breeders Australia (TBA) decried Fleming's attempt to flaunt convention, while others were far more personal, attacking both Fleming and McKinnon. But Fleming felt that the ASB rules implied a restraint of trade, and he fancied his day in court.
On Nov. 28, 2000, Eau d'Etoile had been covered by leading stallion Desert Sun, who was the sire of spectacular mare of the moment Sunline.
"Once she had ovulated [a couple of days after service], we waited another seven days before flushing the embryo and successfully transferring it to a surrogate mare," said McKinnon.
Nature, along with a helping plastic-gloved hand, took it course and on Nov. 17, 2001, with McKinnon in attendance, a filly was foaled. Subsequent DNA testing proved, beyond genetic doubt, that she was the foal by Desert Sun "out of" Eau d'Etoile. But the exercise was to no avail, because the ASB refused to accept a return for the filly, quickly ending any future she might have had on the racetrack.
"Studs often introduce surrogate or foster mothers shortly after birth when the natural mother has died or suffered injury during foaling," said John Vincent, who was Tyreel Stud's manager at that time. "Except for the blood supply, which the natural mother supplies during pregnancy, practically everything else the foal requires is provided by the foster mare, including the all important colostrum. Fostering is perfectly acceptable, and there is no rule that even mentions it in the ASB regulations."
Fleming was nothing if not determined. He sent Eau d'Etoile to Epsom Derby winner Rainbow Quest in a bid for a natural conception, but it failed, and in 2001 he commissioned McKinnon for a second embryo transfer, this time with the Breeders' Cup Mile winner Val Royal. The result was a colt, but again the ASB rejected the foal's return as "Produce Not Accepted." Both the Desert Sun filly and the Val Royal colt were sent to performance-horse homes.
Eau d'Etoile's breeding career had commenced with a flourish rarely matched in Australian breeding annals, but she was formally retired in April 2005 after yet another unsuccessful pregnancy, this time to Breeders' Cup Sprint winner Orientate. Fleming was persuaded by ASB lawyers to let the matter rest out of court, and he finally did, but not before the industry had paid considerable attention to the issue.
"It must be noted that TBA is not opposing the registration [of these foals] on the basis that there is anything inherently wrong with the technique of embryo transfers, as this technique is widely and successfully carried out with other animals," said Richard Turnley, then president of TBA.
Fleming was on the same side as his industry fellows, diametrically opposed to opening the door to full-scale AI in racehorse breeding. But he argued that opposition to embryo transfer was a restraint of trade practices, and he maintained, perhaps controversially, that concessions should have been made for famous Eau d'Etoile.