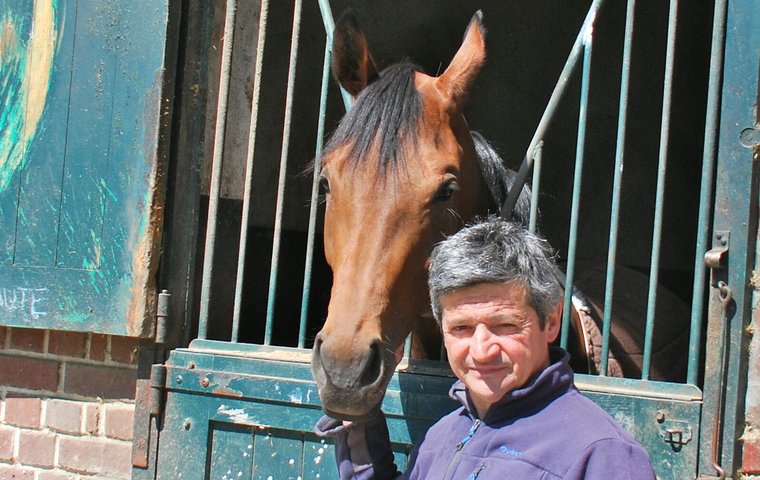 He was the King of Spain for the best part of two decades, but Mauricio Delcher-Sanchez has struggled to compete with French racing royalty since he switched his training operation to Chantilly six years ago. On Sunday that could all change.

Delcher-Sanchez's Coeur de Beaute is one of the standout runners on French Guineas day at the newly reopened Longchamp, now known as ParisLongchamp. The filly goes for the €500,000 G1 Poule d'Essai des Pouliches (French 1000 Guineas) with every chance of establishing herself - and her trainer - in the upper echelons of the sport.
The daughter of Dabirsim put herself firmly in the classic picture by winning the G3 Prix Imprudence, traditionally a key fillies' Guineas trial, at Deauville last month.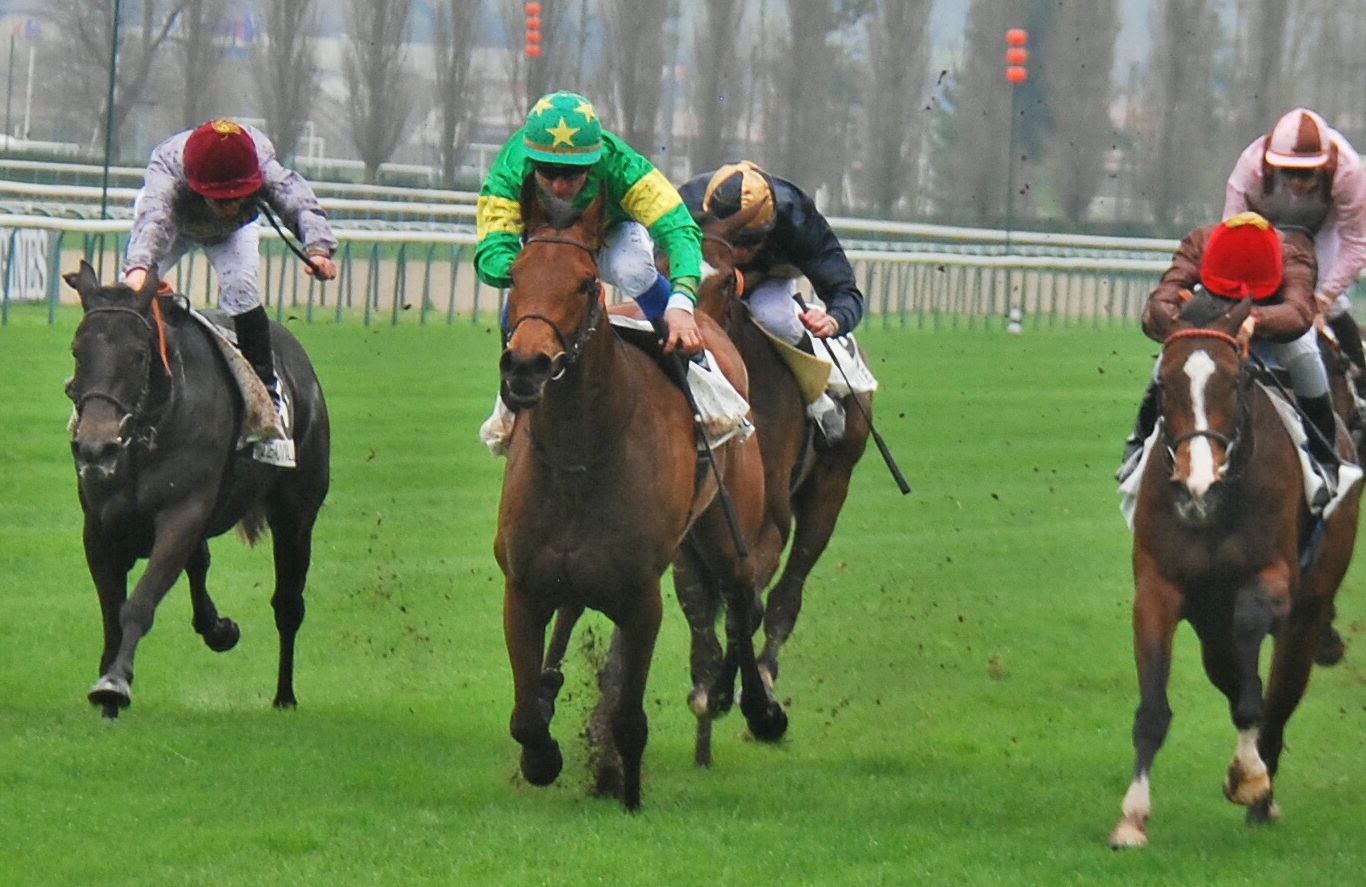 Delcher-Sanchez was born in Madrid into a racing background. His father was a trainer in Spain for 40 years, and his brother, Christian, is also a trainer.
"I started out as a gentleman rider in my late teens, but my objective was always to be a trainer," said Delcher-Sanchez.
At 21, he decided to gain international work experience by spending three months at a time with trainers in Europe and the U.S. He also worked with John Cunnington at Chantilly. "After three years, I came back to Spain and became assistant trainer with my father for a year before branching out on my own in Madrid when I was 25."
Delcher-Sanchez's connections were a big help getting him off the ground as a trainer. "I bought some horses and began in 1991 with three, and a gentleman rider friend, Pedro Mortez, sent me four more," he said. "Racing took place at Madrid once a week, on a Sunday, and, like in the States, we trained on the track."
Targeting races abroad
But in 1996 the company that managed Madrid's La Zarzuela racetrack declared bankruptcy, saying a lack of interest made it economically unviable. It was reopened in 2005 under state control.
"After Madrid shut down, I moved to San Sebastian, the other major Spanish racetrack, near the French border, and with few opportunities to race in Spain began to increasingly have runners at French racetracks."
The policy paid off in 2000, when Delcher-Sanchez, who was training 40-45 horses at the time, had his first Group 1, Suances taking the Prix Jean Prat at Chantilly under Gerald Mosse
When the Madrid racetrack re-opened in 2005, he moved back, and his stable strength grew to around 70 horses. But Delcher-Sanchez continued to target races abroad when he had the right horse, and more international success followed.
In 2008, Bannaby, ridden by Christophe Soumillon, won the G1 Prix du Cadran at Longchamp for owner Cuadra Miranda, and 3-year-old Equiano landed the G1 King Stand Stakes at Royal Ascot (after which owner James Acheson transferred the horse to be trained in England by Barry Hills). In 2010, Delcher-Sanchez won the G2 Prix Robert Papin at Maisons-Laffitte with Irish Field (later renamed Prolific Champion) and three years later he won both the G2 Prix Vicomtesse and G3 Prix Gladiateur, both at Longchamp, with the stayer Domeside.
That was a year after Delcher- Sanchez decided to move to France because of the economic crisis in Spain. He has had to deal with a stark change of fortunes since. "I lost a lot of owners in Spain and proposed to come to France with the remainder," he said. "I worked with John Cunnington in Chantilly during three months when I was 22 so had some experience here and knew the prize money was good. I started with 25 horses and now have 40 and rent my own place in Lamorlaye, having previously shared two stables."
More difficult in France
Some of his stable staff came with him from Spain, and five remain among the 12 he employs now. "The racing set-up in France is much more difficult and competitive than in Spain, where I was the leading trainer ten times between 1995 and 2010. Here, I work with less expensive horses, and the organisation of meetings is vastly different, with racing taking place every day."
Last season Delcher-Sanchez trained 20 winners and this year he has made an encouraging start, with nine so far.
His confidence in his ability is clear in his approach to training. "I respect the owners, jockeys and racing staff I employ, but the work training programme is mine, and I decide where and when to run a horse. The owner pays me for that," he said. "I would like to eventually be one of the best trainers in France, but after six years I am very happy working here with the magnificent forest training gallops nearby, and I have a good relationship with all my owners and stable staff. But, to be really competitive as a trainer here, you need to have at least 100 racehorses."
Delcher-Sanchez said Coeur De Beaute is much the best of his current team. The filly is proving something of a bargain, having been bought as a yearling by bloodstock agent Marc Berghgracht for just €30,000 at the 2016 Osarus September sale in South-West France.
Owned jointly by Ahmed Mouknass (33 percent), Alain Jathiere (25 percent), Gerard Decocq and Tony Forde's Ecurie Pandora Racing (21 percent), she swooped late to take the Imprudence, switched to Deauville because of flooding at Maisons-Laffitte, by half a length from the favourite, Zonza.
That was over seven furlongs, which is further than the filly had travelled before, and Sunday's classic over a mile is another step up in trip. A further difference is that the ground will be much firmer than it was at Deauville (where the going was officially heavy).
"Coeur de Beaute has improved during the winter and, though she won over shorter distances as a 2-year-old, I have been doing a lot of work with her to be more restrained and come with a late finish over a longer distance," Delcher-Sanchez said.
"Like Dabirsim, the filly loves soft ground, and my doubt on Sunday is whether she will stay the extra 200 metres, but going round a bend at Longchamp as opposed to a straight-mile track should help and hopefully [she'll get] a low draw."
The filly will be out to make it a Guineas double for the trainer, whose Kodiak West won the Grand Prix Valderas (Spanish 1000 Guineas) at Madrid on April 8 for owner Javier Maldoado Trinchant.
Since this article was posted, it has been confirmed that Coeur de Beaute has been sold for an undisclosed sum to Teruya Yoshida. Under the terms of the deal, the filly will run under a 50-50 partnership between the four current owners and Yoshida until after Sunday's race, and then Yoshida will own the horse entirely. Coeur de Beaute, who will remain with Delcher-Sanchez, runs in the Ahmed Mouknass colours on Sunday.