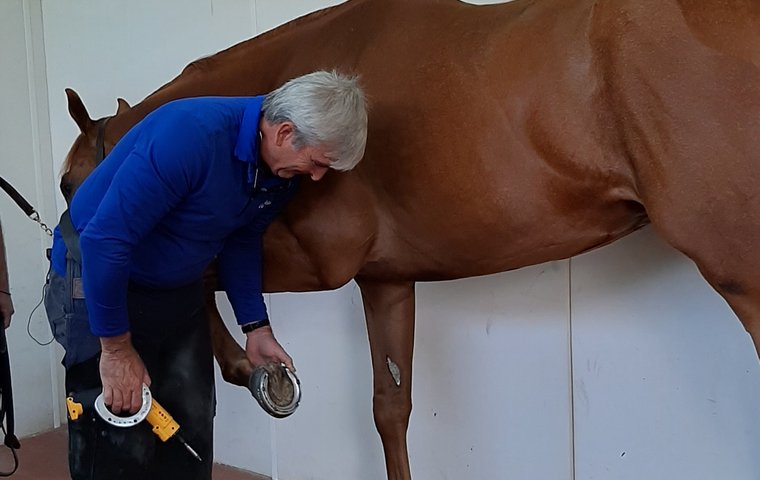 It was to the surprise of precisely no-one that the 2020 Dubai World Cup Carnival was hugely successful for Charlie Appleby. The Godolphin trainer sent out 20 winners from just 70 runners, an astonishing strike rate.

The ever-modest world #1 attributed the success at the truncated carnival to having a great backroom team. And a key member of that team is farrier Derek Poupard. The chatty South African spends three months in Dubai each winter, preparing Appleby's horses at their base, Marmoom Stables, in the desert, 45 minutes' drive from the centre of the city and Meydan.
What is largely unknown is that the majority of Appleby's horses are trained without shoes, wearing them only on race days to comply with the rules. That is part of Poupard's strategy: make the foot as natural as possible.
Thinking along those lines has led the 56-year-old to his latest invention - a cast-on carbon fibre interface to which an aluminium shoe can be screwed, meaning a change of shoes in mere seconds, Formula 1-style.
How to create it? 3D printing, of course.
"This is something I've been working on for the past few months," says Poupard, 56, who has a small 3D printing machine in his workshop at Godolphin, for whom he has worked for ten years. "I've got a filament here which is printing out what I've designed on the CAD [Computer Aided Design] package on the iPad. It builds the item you've designed in layers of 0.04mm. There are 400 layers, which takes a long time - about four hours.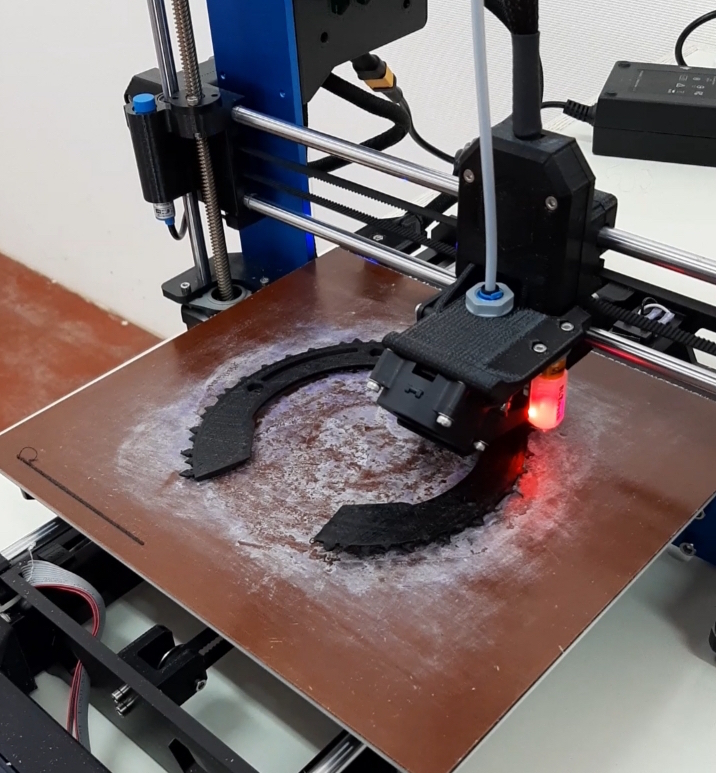 "The end product is a flexible interface of carbon fibre, which I can use as a template base for a shoe to be screwed onto without nails. We've been nailing shoes on for thousands of years, so I'm trying to get away from that. I think this is the closest we're going to get, right now, to putting a shoe on without nails."
To attach the carbon fibre plate to the foot, Poupard uses a casting tape, similar to that used to create human fracture casts.
"The casting tape is very similar to the cast they put on when you break your arm, and it's a product I've been working on for two years now," he says. "A very light layer of glue is put on, then the casting tape, and then the barbs that you see [around the edge of the shoe] are what keep the [carbon fibre] shoe on."
While Poupard stresses the technology isn't necessary for most horses, he has used it successfully on several Godolphin trainees, including high-class sprinter On The Warpath and G2 winner Magic Lily.
"It's especially useful for the compromised foot," he explains. "Sometimes they don't have a complete [hoof] wall to nail into, or they get corns, or sore feet, so we like to try and help them in some way. Here in the desert, we have a great environment for training horses and we train them barefoot, but those I can't train barefoot I like to put a system like this on, because it avoids using nails. When you take all this off, the foot is still natural underneath.
"When [On The Warpath] arrived, he had a very bad foot abscess, which resulted in the bone being scraped. With what I've developed and the interface, it takes me less than a minute to change his shoe from a normal shoe to a bar shoe, if I so wish. It's useful for horses who wear their shoes out and have bad feet in that it creates a lot of depth to the foot, is very strong and works very well."
The invention has also been used with some success in critical injury cases, on which Poupard has been working with Dr Tom Yarbrough, the senior surgeon at Dubai Equine Hospital. He describes a version that can be used to alleviate the pressure on a fracture patient's hoof.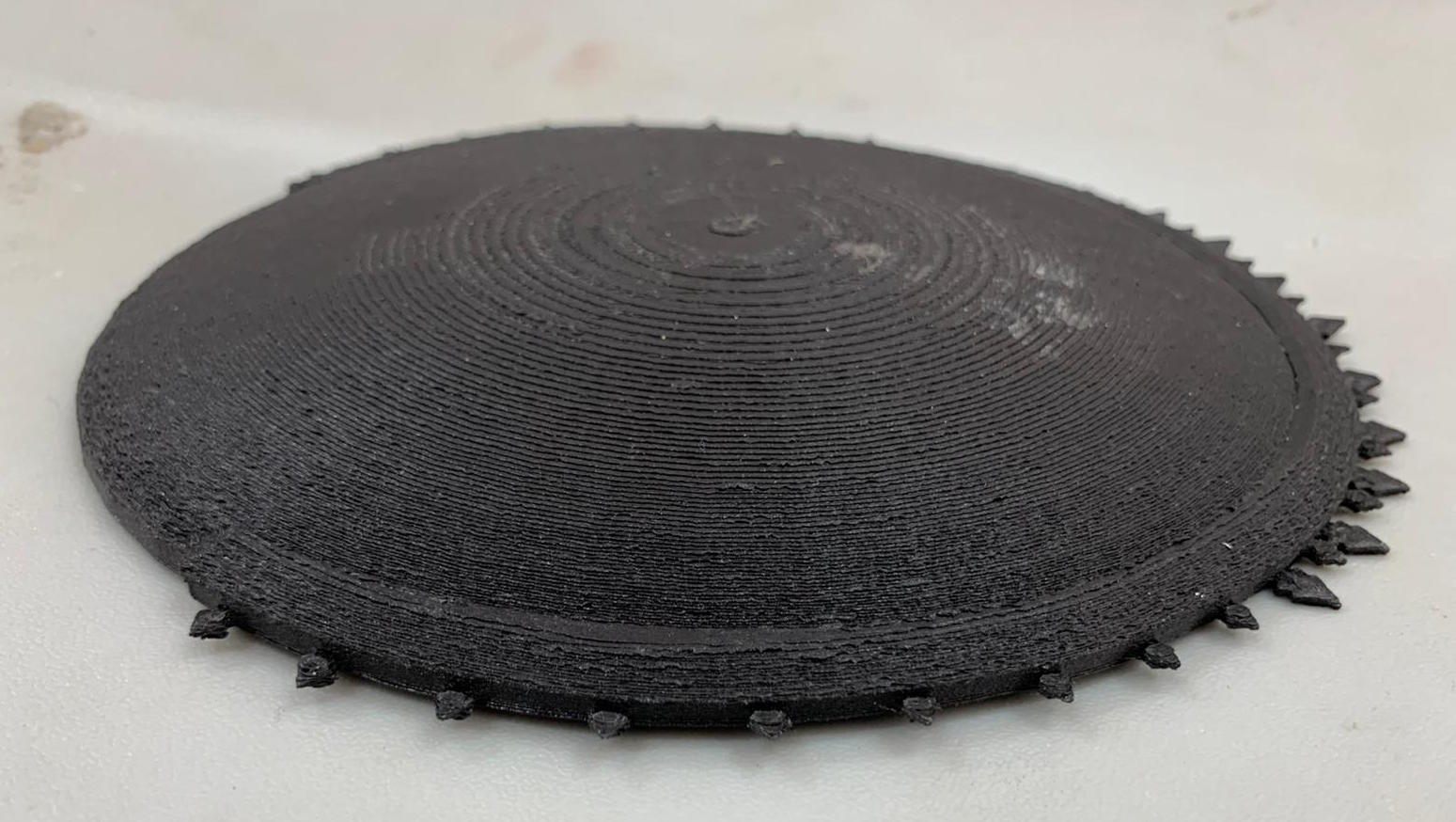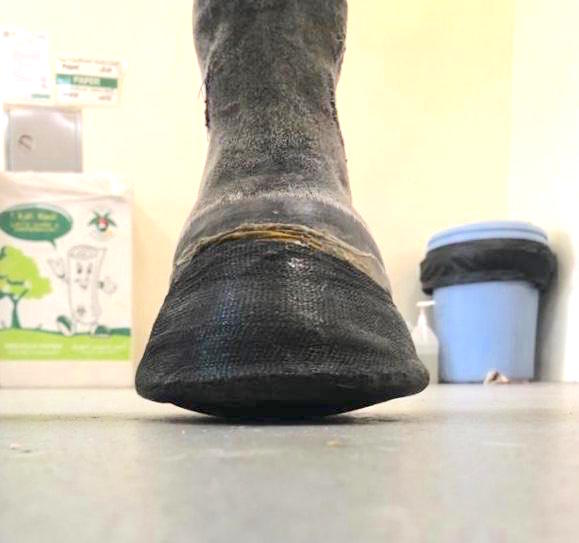 "We have designed and custom-printed a low-contact shoe," says Yarbrough. "It's similar to a ballerina spinning on their toe – they can spin because there's not much contact with the ground. We have designed a shoe which is rounded and looks like half a ball. It removes torsional stress and takes away the friction on the foot and the bone. The horse can spin nicely on it, which gets him out of the cast faster and back home faster.
"Also, because of the way it's cast on, it's easier to put on a horse. If you have a fracture, then it can't feel very good having someone put a nail into it."
Yarbrough sees the project as having plenty of possibilities for use with equine surgery.
"The options for this are endless," he says. "For example, you could custom-make extensions for crooked leg foals, do something for flexor tendons. If you can think it, he can print it. The only limit is our creativity."
Designed in the desert and rolled out across the world? These could well be shoes of the future.