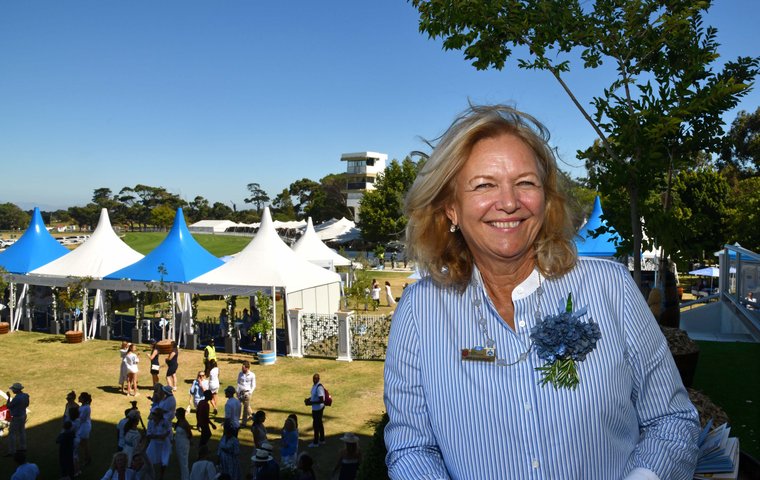 After more than a decade of transportation torment for their Thoroughbreds, racing and breeding interests in South Africa are cautiously optimistic they are on the brink of a breakthrough over direct export to European Union countries, which could bring closer the additional prospect of easier links to such as the U.S. and the Far East.

The biggest hint that change could be on its way comes with the arrival in Cape Town this week of the Hong Kong Jockey Club's team of international buyers, led by Mark Richards, to attend the CTS yearling sales held over two days at the city's convention centre.
Ironically, their first formal visit to South Africa, which cannot at the moment export direct to Hong Kong for equine health reasons, comes at the expense of Australia, whose government officials have banned the export of horses from Hong Kong due to concerns over bio-security associated with the purpose-built training centre in mainland China.
Confirming the presence of Richards and his dollar-laden team in Cape Town, after they bypassed the Magic Millions sale in Queensland last week, HKJC chief executive Winfried Engelbrecht-Bresges told TRC: "This is an outcome of the significant efforts spent in the last year by the International Federation of Horseracing Authorities and its International Movement of Horses Committee [IMHC], along with South African authorities and the racing industry, to integrate South Africa's top-quality bloodstock and racehorses into global racing.
'A proven, world-class source'
"We are encouraged by the progress and are exploring now, with the potential to buy some of South Africa's high-quality yearlings."
He added: "While any purchases will go through the current, established quarantine procedures via Mauritius, we are optimistic that direct import of South African horses into the EU is feasible in the near future. This would give our owners even more opportunities to source high-quality yearlings and racehorses from a proven, world-class source."
South Africa will take great encouragement from the support of the HKJC in general and that of its chief executive in particular. Both countries are members of the Asian Racing Federation, and as an IFHA vice-chairman Engelbrecht-Bresges oversees the IFHA's technical advisory committee, which includes the IMHC.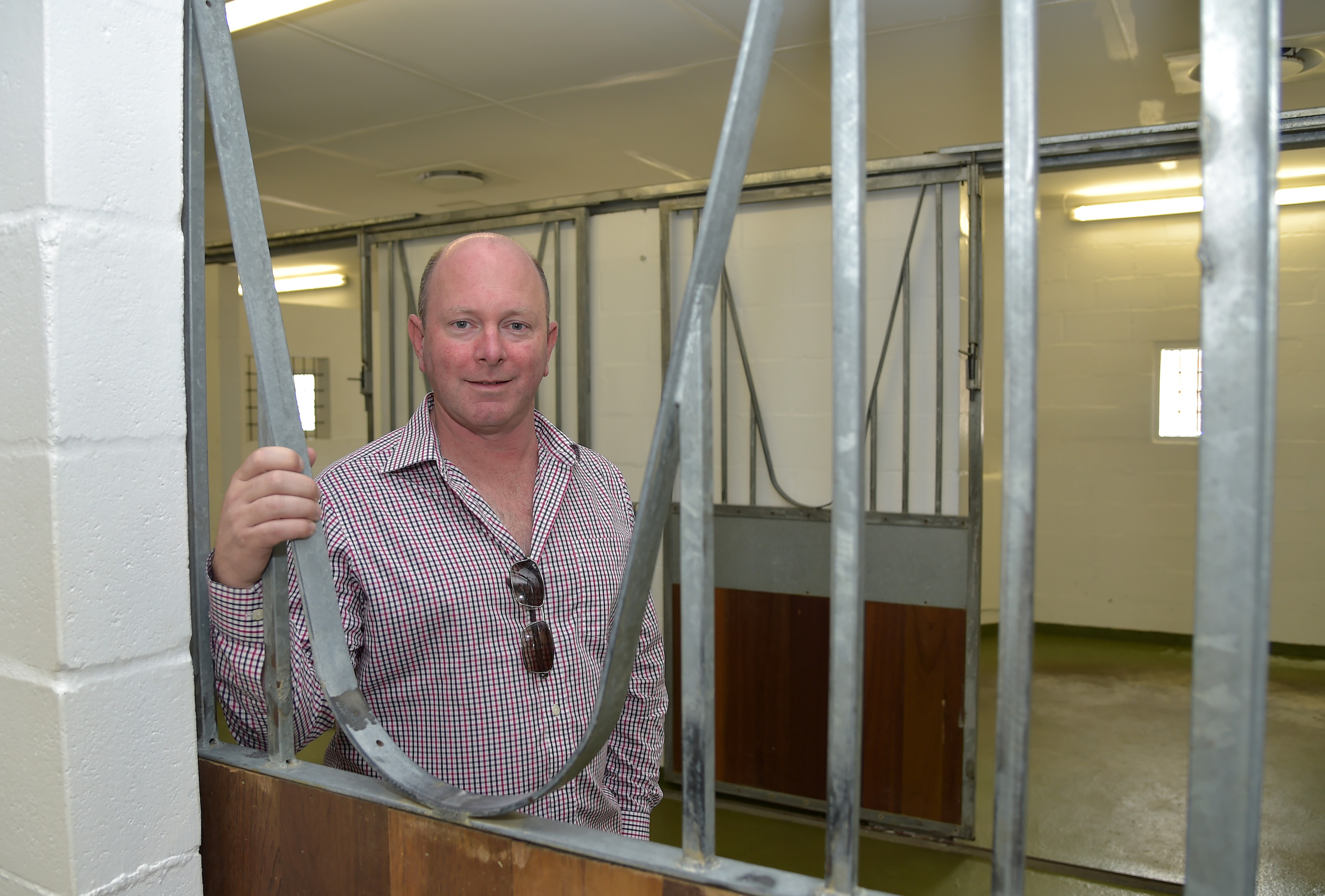 South Africa has been short of influential friends in high places since it was removed from the EU's list of permissible direct-export countries in 2004, after a far from unfamiliar outbreak of African Horse Sickness (AHS), a viral disease endemic to the country which is carried by a midge and is highly infectious, but not contagious, and in 90 per cent of cases in horses proved fatal.
As a consequence, Thoroughbreds leaving South Africa for racing or breeding have been subjected to tortuous and expensive travel arrangements [see panel below].
Each subsequent outbreak of AHS has resulted in an automatic two-year ban by the EU, and although there is no international standard for quarantine arrangements, many other countries take their lead from the EU, isolating South Africa even farther from the mainstream. Failure to coordinate Thoroughbred industry developments with national government action also hampered progress in finding a solution.
However, following a failed audit by the EU in 2013, South Africa's racing and breeding interests have acted to put their house in order.
In 2015, CTS and the Thoroughbred Breeders' Association hosted a workshop to bring the various parties together. The following year the South African Equine Health & Protocols task force was established, chaired by prominent owner and businessman Chris van Niekerk, who is also chairman of CTS and Kenilworth racecourse, and led by Adrian Todd.
Later in 2016, the task force and government officials met an expert mission from the IFHA, and further progress was made during a World Organisation for Animal Health (OIE) workshop in Johannesburg last July – a month after the OIE approved a diagnostic test for AHS developed in South Africa - and a meeting of the IFHA's IMH committee in Hong Kong in December.
Adrian Todd acknowledges the value of this sequence of events, saying: "It means all our efforts are pulling in the same direction and are more focused. Our greatest achievement has been in establishing a partnership with the national government, which is 100 per cent on board and being proactive.
"A lot of people overseas don't seem to be aware that we already have protocols in place. They think we're starting from scratch, but that's not the case.
"It's important to understand that making protocol decisions and organising research into strains of vaccine are separate but parallel. The layman may think a vaccine is the silver bullet for the disease. It's not; it's just one of the pillars, because there is no cure for AHS."
Controlling the risks
Drawing on experience of working at the sharp end of science as senior researcher at South Africa's Equine Health Fund and head of the epidemiology unit at the AHS-controlled area in the Western Cape's quarantine centre at Kenilworth racecourse, Dr John Grewar added: "The good news is that our movement control has been working for the last couple of years because of the work we've done, and over the last 18 months the industry has taken more control over the systems.
"Our aim is to fly direct after 16 days' total lockdown in our fully vector-protected area in Cape Town, where we have the facility for horses to be kept exercised but we can control the risks. This is based on OIE principals, which are global.
"We have approved PCR testing – a test for the genetic material of the virus – which has given us the ability to be confident about the state of the animal. Previously we had to wait two days for the results of tests, but PCR does this in four hours, so we want to marry scientific and government requirements.
'Getting out was a nightmare'
"Our government has been very good at negotiating, and has put legislation in place, which is a massive step forward. We hope other negotiating countries will be the same, and that new protocols with other countries are driven by new science and are sustainable."
The current EU exclusion period ends on June 3, and another audit is expected to take place soon after. Todd said: "We want to pass, which will enable the EU to reinstate South Africa as a direct exporting country. The EU is not the be-all and end-all, but many countries look to their standards in making decisions on their own protocols, and yes, we are looking at other countries."
No-one has a closer understanding of the EU decision than Andreas Jacobs, owner of Maine Chance Farms in the Western Cape, as well as Gestüt Fährhof in Germany, and joint-owner of Newsells Park Stud near Newmarket.
Taking up the story of how his first action after buying Maine Chance in 2002 was to relocate his stallion Silvano, he said: "Getting here was relatively easy but getting out was a nightmare, and things have not been improved since then.
"The problem with Silvano was very simple. He was in quarantine in Kenilworth but on the day of his flight back to Germany there was an outbreak of AHS. A day earlier and he would have been able to come out."
Silvano, whose log includes 21 G1 winners, was champion sire in 2012-13 – a good result for South Africa but not the best of circumstances for Jacobs, who added: "The exceptional regulations make it technically impossible for a stallion to shuttle. It is also very difficult to get mares out.
"I have a filly who was a champion in South Africa, a Guineas winner, well bred, and another filly who's a sister to a Guineas winner in Germany from the Meon Valley family. I'd love to breed from both of them in Europe, but that's technically impossible."
Jacobs believes that loosening the export straightjacket would have wider implications for the South African bloodstock industry than individual preferences.
"With the gates open, international buyers will come more often and more intensively," he said. "The value of the horses will go up and increased demand will increase supply, so the horse population will go up.
Access to better quality
"We must remember that the production of horses in South Africa costs a fraction of the price in Europe, the U.S. or Australia, less than half, which makes it very competitive in South Africa.
"Opening the market would create ready-to-run and horses-in-training sales in South Africa, and, on the breeding side, shuttling stallions would follow, which would increase and diversify the gene pool and allow access to better quality.
"It will allow breeders in South Africa to buy more expensive stallions or shuttle better stallions. Today you can afford a stallion that costs $2 million and he gives you a good return, but with open gates and better exports, you could easily go to $3-4 million, where the pond is bigger and better."
Fellow Western Cape-based Gaynor Rupert, who runs Drakenstein Stud and is one of South Africa's most prolific owners, also sees the situation from both the breeding and racing aspects.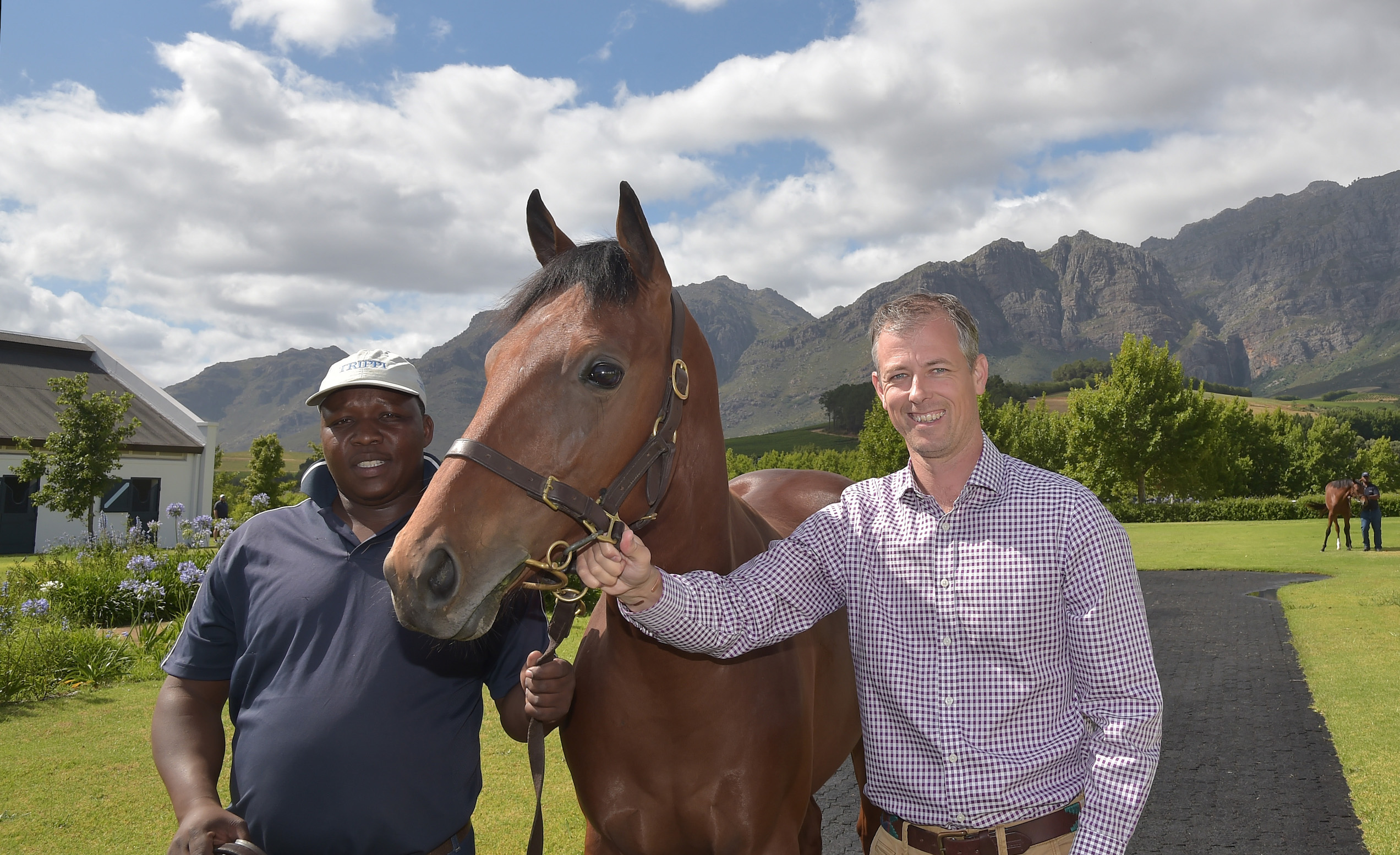 "It has had a serious impact on the breeding industry, because we can't shuttle stallions," she said. "If we could bring stallions from Australia, America, Ireland and England, we'd be able to breed much better horses.
"I've had to buy good stallions, like Trippi and Duke Of Marmalade, and bring them here knowing I wouldn't be able to take them anywhere else. I made the investment because I wanted to improve the breed, in order to compete with the rest of the world.
"One of my other main concerns is employment. We have a real problem in South Africa, but our horsemen are outstanding and, if we could grow our industry, we would employ a lot more people."
On the issue of racing horses outside South Africa, Rupert added: "You can compare it to taking an athlete out of training for five months at the peak of his performance and expecting him to do his best.
"If we could resolve the quarantine issues, I would love to take horses to England to see if they are good enough to compete, or to America for the Breeders' Cup, but you can't be competitive in the U.S. if you've got 60 days' lockdown."
Breeders' Cup option
The recent highly successful L'Ormarins Queen's Plate meeting at Kenilworth, promoted and largely sponsored by Rupert and her family's businesses, offered two Breeders' Cup 'Win and You're In' races, including the main feature, won for the third time by Legal Eagle, the dual Horse of the Year, who would stand comparison with some of the world's best milers but is highly unlikely to take up the Churchill Downs option in November.
Sean Tarry, Legal Eagle's trainer and South African champion for the last two years, has no doubts about the debilitating impact of the export regulations. "It has restricted me in a big way," he said. "Unlike my colleague Mike de Kock, who has taken everything on the chin and still managed to work through it and be competitive on the world stage, we have more or less chosen to sit it out until things become more realistic.
"We've had horses which we felt could have been competitive out of South Africa, but the fact we've had only a few runners overseas has had a massive impact on the business. Basically, your wings are clipped, and it almost feels like a sanction."
Arduous quarantine period
Tarry added: "The amount of time that horses have to spend in transit without adequate work facilities means they become unfit, and you have only a short window in which to train properly, which obviously leads to the risk of injury because you're pushing that little harder to play catch-up.
"If you could ship out a horse and compete like trainers in other countries do, you'd be playing on a level field, which is all you can hope for in any sport. It would be unbelievable for us, and without a doubt we'd go."
Senior trainer Geoff Woodruff, who handed over Shea Shea to Mike de Kock for an overseas campaign in 2013-14 that resulted in a first and a third in the Al Quoz Sprint at Meydan, takes a similar view to Tarry, saying: "The restrictions have affected my business quite badly. The quarantine period is arduous to say the least, and we've had to scratch horses from major races in South Africa because they had to go into quarantine early to compete in Dubai.
"If changes can be made, it will be very positive. From time to time I get horses that are truly good enough to compete in Grade 1 races overseas, and if you could have ease of movement like the Europeans or the Americans enjoy, we would most definitely be taking our best horses to those major races, as long as we felt we had a chance.
"I don't know if they're good enough for England, which I've always held as probably the strongest racing dominion, but the money's better in such as Dubai, Singapore or Hong Kong."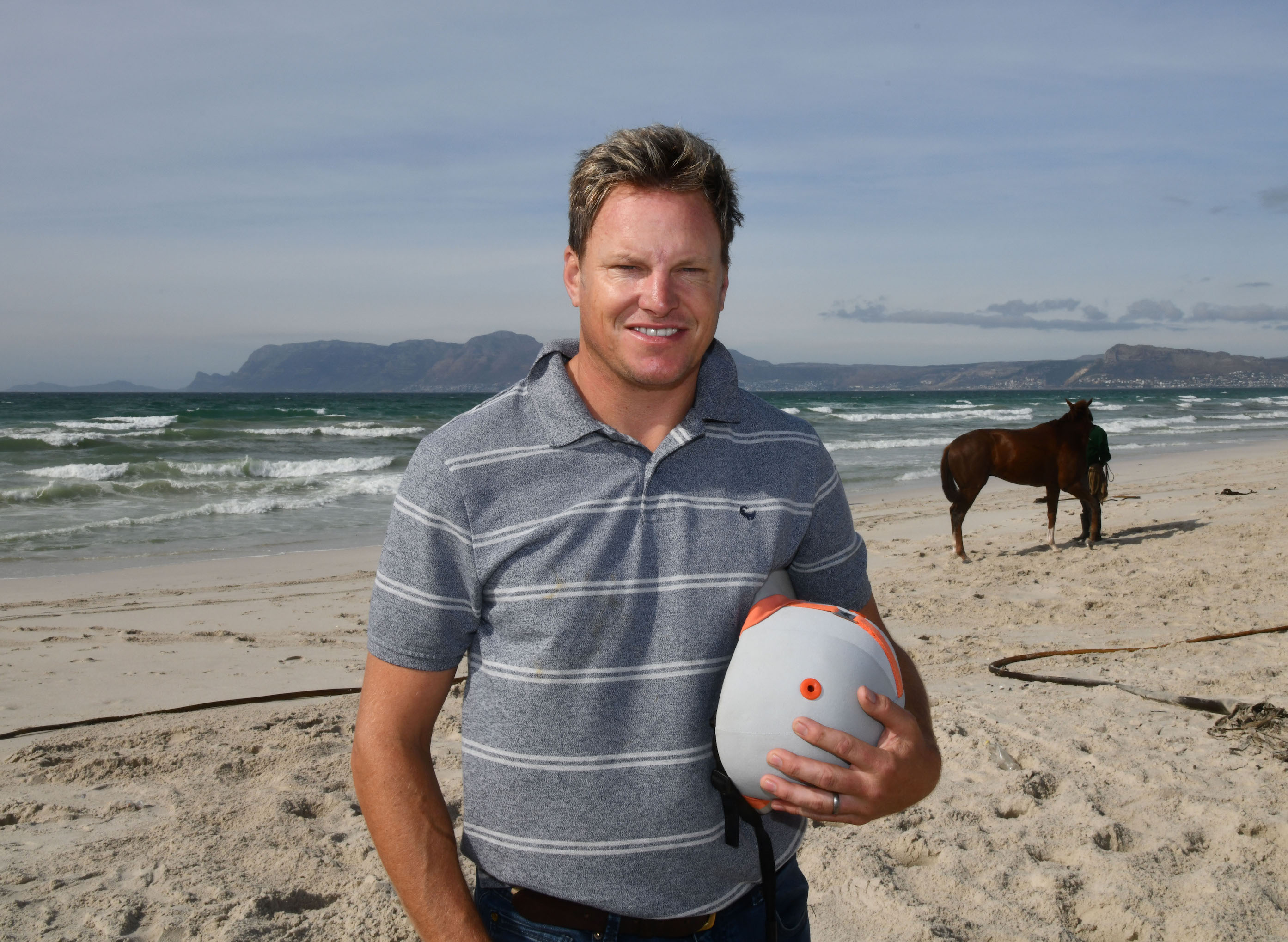 Justin Snaith, this season's leading trainer in South Africa, has taken the overseas route but only occasionally and with mixed results.
"I sent Russian Sage with Mike de Kock for the Dubai World Cup meeting in 2009," he said, "but I saw what it took out of him. He was a colt and already light-framed, and was never the same horse again.
"But I also had a Guineas-winning filly called Captain's Lover, owned by Team Valor, who went to Andre Fabre in France, where she won a Group 3, and then to Todd Pletcher in America, where she won a nice stakes race. That was a success story, and I'd like to follow it up. If I see a race anywhere in the world and my horse is good enough, I'd like to be there.
"I have a filly who I think is good enough to compete overseas, and I'd be looking to go to France and then deciding whether to go to the States. South African horses do well in the U.S., because they race quick and tough on fast tracks. But the distances and the time involved takes so much out of a horse.
"Plus, you're taking the horse to different climates to get to, say, Dubai, via Mauritius, a holiday destination that's extremely humid, where their coats change, then to the UK, which depending on the time of year is liable to be cold, which is another shock, and then to the desert of Dubai. Then the horse has to compete at the highest level. How's that fair?
"Of course African Horse Sickness is a bad disease, make no mistake, but there must be a way round it. If they can put a man on the moon, surely we can make something happen here."
WHAT'S INVOLVED
South Africa to Europe
21 days' quarantine in Cape Town
90 days' quarantine in Mauritius
30 days' quarantine in Europe
Total: 141 days' quarantine
South Africa to Dubai
21 days' quarantine in Cape Town
90 days' quarantine in Mauritius
30 days' quarantine in UK
2 days' quarantine in Dubai
Total: 143 days' quarantine
South Africa to USA
Direct flight to USA
60 days' quarantine in USA
Total: 60 days' quarantine
South Africa to Hong Kong
21 days' quarantine in Cape Town
90 days' quarantine in Mauritius