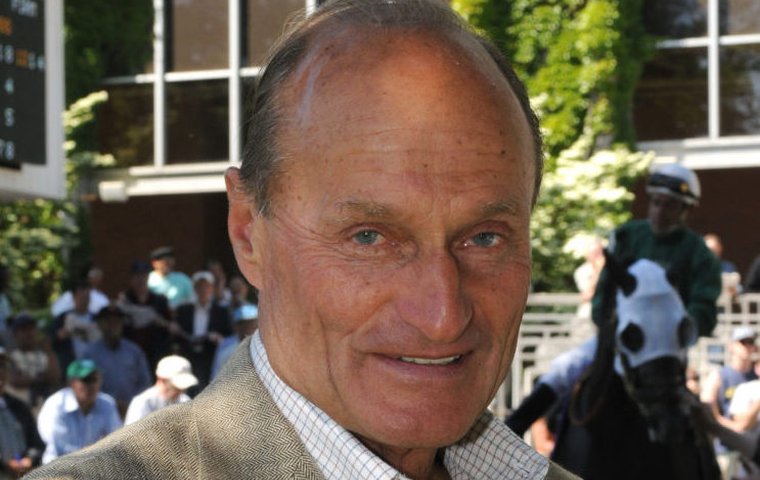 He may have missed out on a second Kentucky Derby when Tiz The Law found one too good in Bob Baffert's Authentic at Churchill Downs on Saturday, but Barclay Tagg's preparation of the colt has still been one of the highlights of the year, and it was a rare and valuable coup for renowned horsewoman Carolyn Conley* when the 82-year-old made a guest appearance on her podcast 'Race Horses, etc' in the build-up to the great race.

Tagg spoke of his early years with horses, some major influences on his career and how they influenced his training methods, and the great horses he has been associated with. Here are some of the highlights from what amounted to a training masterclass ...

As a young man Barclay Tagg wanted to be a horse trainer. The only problem was, he didn't have any horses to train. Now, a veteran in the game, Tagg has saddled almost 10,000 starters and won the Kentucky Derby and the Belmont Stakes.
Born in Lancaster, Pennsylvania, in 1937, Tagg has ridden his whole life. He began taking riding lessons as a child and went on to become a steeplechase jockey. He also managed a farm with cattle, sheep and horses, including polo horses and steeplechasers. But his desire to train racehorses would not subside.
"One guy finally gave me a horse to train but didn't actually pay me for it," said Tagg.
----------------------------
Click here to listen to the full 'Race Horses, etc' podcast
----------------------------
Regardless, he made the best of it and raced that little horse at Pimlico, while working full time for other trainers as an exercise rider. He continued to train a horse here and there, always working for other trainers to stay afloat.
"I'd pick up two or three different horses to train. And I'd lose them," he said. "And it went on like that for about ten years. Chicken today, feathers tomorrow," said Tagg.
One particularly slow year Tagg went down to Camden, South Carolina, and took a job with eventual Hall of Fame trainer Frank Whitely, as his assistant.
"I was real low on horses and kind of discouraged that year," said Tagg. "I started doing a lot of riding for Whitley, and assisting too."
It was 1974 and Tagg's timing was perfect. He was about to work closely with one of the greatest fillies of all time.
"The first year I worked for Whitely, Ruffian was a 2-year-old," said Tagg. "I galloped her a lot all winter because I was a little bigger than some of the riders and she was a great big, heavy set filly," he said. "We called her Sophie, because she was like a big ol' sofa," mused Tagg, recalling the grand stature of the filly who became champion 2-year-old and champion 3-year-old filly in 1974 and 1975.
"She was a nice filly to gallop," he said. "She did everything right. She got stronger and stronger and stronger as she got fitter. It was nice to be around a horse that way. I promise you. She was outstanding."
While working with Ruffian was exciting for Tagg, the job at Whitely's barn was tough, and the hours were long. Still, he has carried forward not only Whitely's work ethic, but his approach to training racehorses. "Frank Whitely was very conservative," said Tagg. "He did things right. He was all about the horse. That's how I like to do things.
"I don't care about quantity. I like to train nice horses for nice people."
Tagg has been doing just that since he teamed up with Tiz the Law's owner, Jack Knowlton, of Sackatoga Stables. "We were able to acquire two of the best NY-breds that ever lived," he said, referring to 2003 Kentucky Derby and Preakness winner Funny Cide and 2020 Belmont and Travers winner Tiz The Law."
And it was the spirit and work ethic of Barclay Tagg in the midst of the leanest years that made such accomplishments possible. "Hard work got me through," he said. "I got to a point midway through my career where I couldn't go back. I had to keep going. I had to get up every morning at four and go to work. Seven days a week. And I've never stopped it."
In his career, Tagg has made a big success of a small stable, with earnings of almost $63 million. And, despite his quiet, workmanlike presence, Tagg's name is beginning to circulate in Hall of Fame conversations. Yet the Kentucky Derby- and Belmont Stakes-winning trainer is unlikely to know it, due to his humble nature.
"I might not have become superior at training racehorses, said Tagg. "But I did it."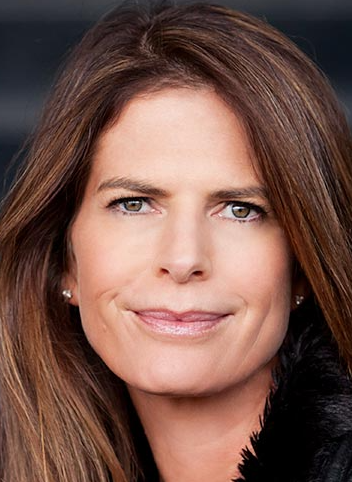 *Carolyn Conley, host of Race Horses, etc, The Podcast Celebrating Horsemanship, is a horseracing entrepreneur who has hosted and produced horse-related television shows and documentaries throughout the United States, South America and Dubai.
She spent ten years exercising some of the best racehorses in the world for Hall of Fame trainers Charlie Whittingham, Bobby Frankel, D Wayne Lukas and Richard Mandella. She also served as the agent for multiple Graded stakes-winning jockeys at Santa Anita Park, Los Alamitos and Del Mar.