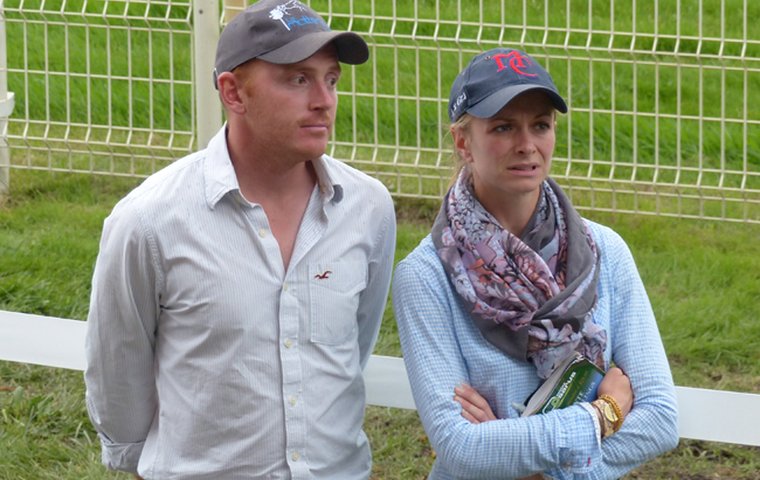 They're one of the growing forces in the resurgent French breeding industry, and over the next few days at the big Arqana Breeding Stock Sale at Deauville we'll see why.

La Motteraye Consignment was set up just seven years ago by Gwenael Monneraye and his partner, Lucie Lamotte, and is now widely recognised as one of Europe's prime sources of quality bloodstock. Indeed, it is presenting no less than 47 lots at the sale, which begins on Saturday and ends on Tuesday.
"We have a really nice draft for the Arqana Breeding Sale this December," says Monneraye. "One of the stand-out foals would have to be a half-brother to the dam of this year's star filly, La Cressonniere, by Cape Cross [lot 37]. We also have two colt foals whose dams are sisters of dual Group 1 winner Avenir Certain [lots 50 and 263]."
Interesting mares in the draft include a Group 3- and listed-placed maiden mare in foal to Le Havre (lot 79) and a two-time winning sister of Group 1 winner Ervedya carrying her first foal by Siyouni (lot 111), whose other sister sold for €220,000 at the same sale last year. There is also an unraced 3-year-old half-sister to Brigantin (lot 188).
Now in their mid-30s, the couple met while working at Haras d'Etreham in Normandy in 2005 before travelling together to racing nations such as the USA, Ireland, England, Australia and New Zealand with the objective of gaining as much experience of different methods as possible while making contacts abroad.
Poster girl
Success came quickly for La Motteraye, with two future Group winners among their first yearling consignment in 2010 in G3 winners Leaupartie, sold for 25,000 to Sylvain Vidal, and Abu Sidra.
The stakes performers have continued for the consignors since that first year, with The Juliet Rose the current poster girl. The daughter of Monsun was sold as a yearling in 2014 for €650,000 to Mayfair Speculators before going on to win at G2, G3 and listed level in France and finish third in the G1 Prix Vermeille.
Other stakes winners to have passed through the skilled hands of La Motteraye Consignment include the promising G3-winning 2-year-old daughter of Born To Sea, Sea Of Grace, multiple G3-placed and listed winner Mambomiss, as well as Danza Cavallo, who won at listed level in France before taking second place in the G1 Flower Bowl Stakes at Belmont Park in October last year.
The consignment is based on a stud farm near Lisieux in Normandy, which has grown over the past few years with the recent purchase of 30 additional hectares nearby.
"We currently have around 40 mares on the stud," says Monneraye. "The new land is located just five minutes from the original stud, which we now use as our yearling base for sales prep and quarantine for visiting mares. We are currently building a barn with 24 boxes on the new annex, which will be retained for our full-time boarders."
Young and dynamic
La Motteraye preps around 30 yearlings each year. "Twenty of those are homebreds and the rest come to us after the December sales from Irish and English clients who wish to keep their purchases in France to be prepared for the following year," says Monneraye.
"We aim to have a small select draft every year, in order for each horse to get the care and attention for which we have become known, so we have to be tough in the selection of yearlings. I prepared yearlings for James Egan at Corduff Stud [in Ireland] and I learnt to be meticulous from him.
"We also work closely with a vet, nutritionist and chiropractor to make sure that every horse gets every care possible before it turns up at the sale. We also have a great team on the stud. They are very young and dynamic and they have all travelled a lot so they too have experience from all over the world."
The client base is 75 percent foreign, most of them being from Ireland and England, but there are also clients from Australia, North America, Germany, Italy and Spain.
"The French breeding system has shown time and time again that it works well, so lots of people want to give it a try here," says Monneraye. "After trying it once, they usually want to keep going as it can very interesting.
"The success of French stallions such as Kendargent, Le Havre and Siyouni in recent years has been a huge boost to breeding in France."
Part three of Daniel Ross's report on working conditions for backstretch workers in North America will be published on Friday.