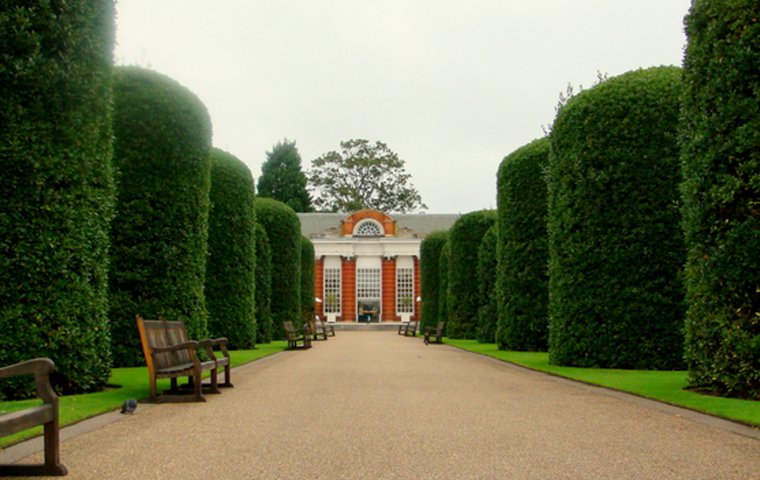 It's the ultimate in prestige bloodstock auctions, and anybody who's anybody wants to be there – at Monday's inaugural Goffs London Sale in the grounds of Kensington Palace. Julian Muscat found out what all the fuss is about.

A fascinating addition to the round of auctions will debut in London on Monday, June 16, when horses are auctioned inside the grounds of Kensington Palace. The hook on which the sale hangs is that 19 of the horses hold entries to run at Royal Ascot, which gets underway the very next day.
The Goffs London Sale comes with some standout backing. It is endorsed by Ascot Racecourse itself, courtesy of a catalogue forward by Her Majesty's representative, Johnny Weatherby. It will also be staged in association with QIPCO, the private investment vehicle of Qatar's ruling Al Thani family. The sale bids to tap into the strong gathering of international horsemen that habitually travel to London for Royal Ascot week.
Its organiser, Goffs CEO Henry Beeby, believes all the ingredients for a successful sale are in place.
"I have been involved with auction houses for many years and I have been blown away by the interest in it," Beeby said. "Everybody is talking about it. If the amount of interest converts to business, it will be a humdinger of a sale."
It will also be one without a single horse being present in the flesh. In addition to 22 horses in training, which have been available for inspection at their trainers' stables, 36 unraced 2-year-olds are scheduled to breeze at nearby Kempton Park Racecourse some 36 hours before their date with the auctioneer.
Video footage will be relayed to potential buyers on the day, with bid spotters in place where the breezers are stabled at Kempton. The sale concludes with another boutique offering: A lifetime breeding right to leading European sire Invincible Spirit, whose son, Kingman, ran away with the G1 Irish 2,000 Guineas last month.
The final lot to go under the hammer will be a foal son of Frankel - the first of his offspring to be sold anywhere. The colt will be sold together with his mother, Crystal Gaze, who is expecting another Frankel foal early next year. They are expected to fetch seven figures.
Care has been taken to integrate the sale within the spate of annual rituals enacted over the week. On Royal Ascot eve, the same groups of people have gathered at the same London restaurants since time immemorial. By ensuring that the timetable compliments those arrangements, Beeby hopes the sale will itself evolve into a definitive pre-Ascot occasion.
"Weather permitting, we want to create a bit of a garden-party atmosphere," he said. "The plan is to make it a social, enjoyable occasion. The gates open at 3 p.m., the auction will start at 5 p.m. and run for two hours, after which everyone can have couple of drinks and head off to dinner."
The setting could not be better tailored to the occasion. Racing's great and good will gather in the landscaped grounds of a palace that was home to Princess Diana for 16 years until her death in 1997. It was where Prince William, heir to the British throne, was brought up, and then became his official London residence on his marriage to Kate Middleton three years ago.
An appropriate symmetry connects the sale's venue with the royal racecourse. The Orangery, in Kensington Palace, was built in 1704 by Queen Anne, the very monarch who established racing at Ascot in 1711, and who is commemorated in the opening-race title – the Queen Anne Stakes – at the five-day royal meeting.
Of the horses in training with Ascot entries, three in particular stand out. From Ger Lyons' Glenburnie Stables in Ireland comes the unbeaten-in-three Cappella Sansevero, whose triumphs number the Listed Marble Hill Stakes; and Dandyleekie, the winner of his sole start to date. Both horses are featured prominently in advance-book Ascot betting lists, as is Prophesize, who impressed in winning on his debut at Redcar Racecourse.
The presence of such horses could spark bidding duels among owners keen to be represented at Royal Ascot, where the cachet of having a runner is unsurpassed. The registration process has also been amended so that every horse sold will run in the silks of its new owner.
"The point about this sale is that it is a departure from the norm," Beeby said. "It can't become just another sale. We are trying to bring the show to central London and generate new owners. It's an aspirational thing."
The concept of an auction in central London has been explored for some years. It became reality after Beeby and fellow Goffs director Nick Nugent canvassed the views of industry leaders – among them Coolmore's Christy Grassick, Darley's John Ferguson, and David Redvers, who manages the racing and bloodstock interests of Sheikh Fahad Al Thani.
"We originally hoped to get two or three horses in training with Royal Ascot entries," Beeby said of the catalogue. "To end up with 19 is testament to how well the concept has caught on, and how enthusiastic the response from vendors has been."
There is one more departure from the sales norm. Beeby and his fellow auction-house directors spend most of their time trying to persuade as many people as possible to attend. This time the boot is on the other foot.
"Because space is at a premium, one of our biggest challenges was to control numbers on the day," he said. "We can accommodate a maximum of 1,000 people, so attendance is by invitation only. We are really looking for people to come and do business."
Business with a difference, that is.
---
Tomorrow: Profile of Henry Beeby, the man aiming to steer Goffs to even greater heights.